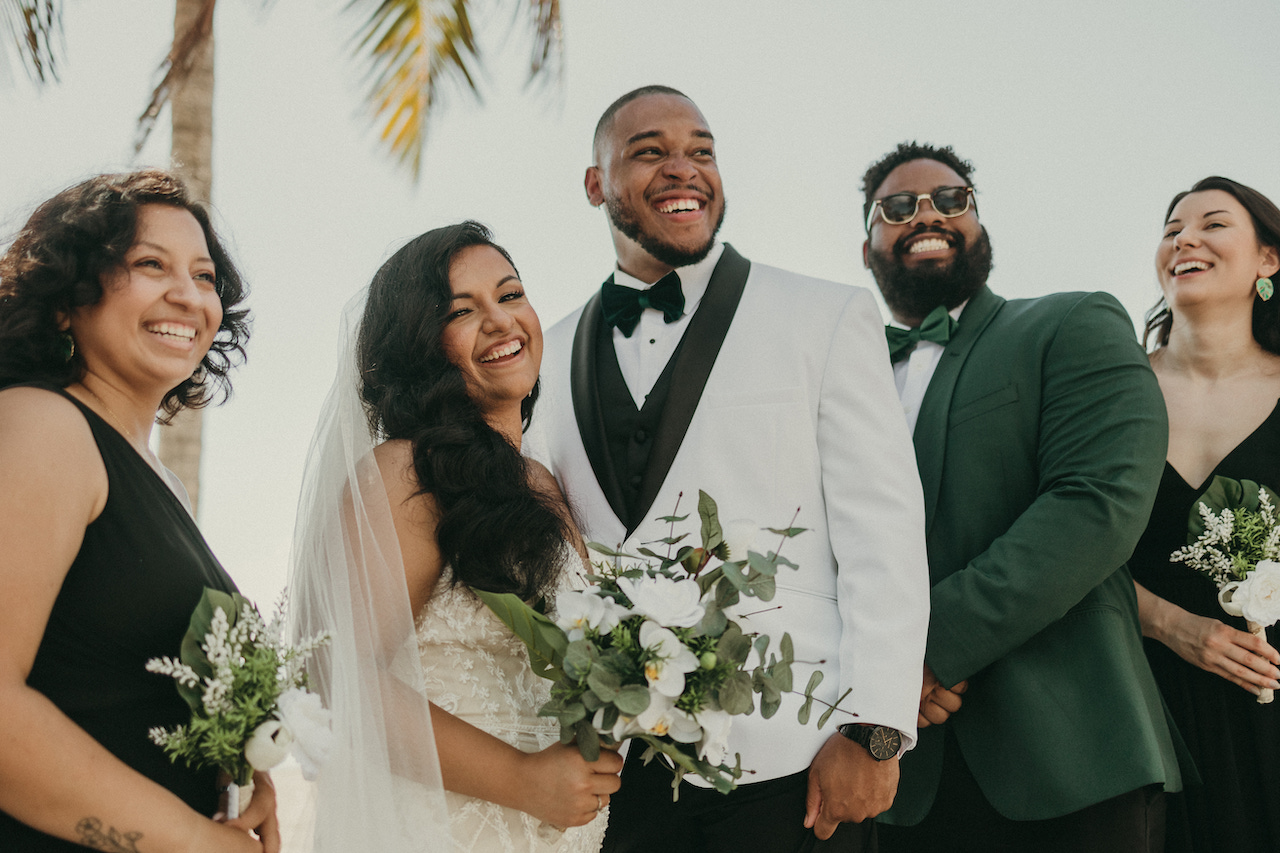 28 Mar

Will You Be My Brides…Man?
Having a Bridesman: Everything You Need To Know
When you're choosing your wedding party, gender should be no barrier. Enter: the bridesman. Here are some FAQs about how to include your guy friends in the fun.
Definition: What is a Bridesman?
A Bridesman is the male equivalent of a bridesmaid. He is chosen by the bride to be a member of the bridal party and is usually a close friend or relative.
Are Bridesmans becoming more common? 
Yes. Modern-day couples are ditching old traditions or modernizing them, which extends to the people they have at their wedding party and how they participate in their union. These new
What should they wear?
Typically, he will wear the coordinating suit or tuxedo as the men, and then his tie or pocket square to match the color of the Bridesmaid dresses. That way he will still blend into the wedding party photos while still acting as a cohesive group.
Am I supposed to invite them to the shower and bachelorette party?
If they're part of your wedding party, go ahead and see if they'd like to come. But if not, don't force it. Make sure it's an event where he feels welcome, this could include swapping lingerie for wine tastings or cookouts. You could even consider separate parties altogether, instead opt-in for a coed shower and joint bachelor-bachelorette party.
You're not a groomsman too.
You are part of the bride's side, therefore you shouldn't be expected to attend ALL groom's activities — unless you're close with the groom, have been invited, and would actually like to join in. Remember, pre-wedding events can be a major time commitment and financial commitment, try not to over-extend yourself.
They don't have to carry flowers…do they?
If he wants, he can carry flowers if it's something he's comfortable with or is a non-negotiable with the bride, OR similar to their wardrobe, your bridesmen can match the boutonniere of the groomsman. That way, in case he doesn't want to carry flowers the group will still look cohesive and balanced.
Get ready with the crew
On the morning of the wedding, the bridesman should get ready with the bridal crew. He should be included in all morning rituals, including champagne toasts, receive a thank you gift as well, and help the bride in any way. If you're friends with the groom too, feel free to bop
What about girls on the groom's side?
Also a great idea! One styling option: Have grooms-women wear the same dress style and color as bridesmaids, so everyone is color coordinated.
Are you considering having a bridesman in your bridal party? Learn more about color coordinating all the men's looks.
Featured photo by Solo Mio Photography, Rob Lo
Related Posts: