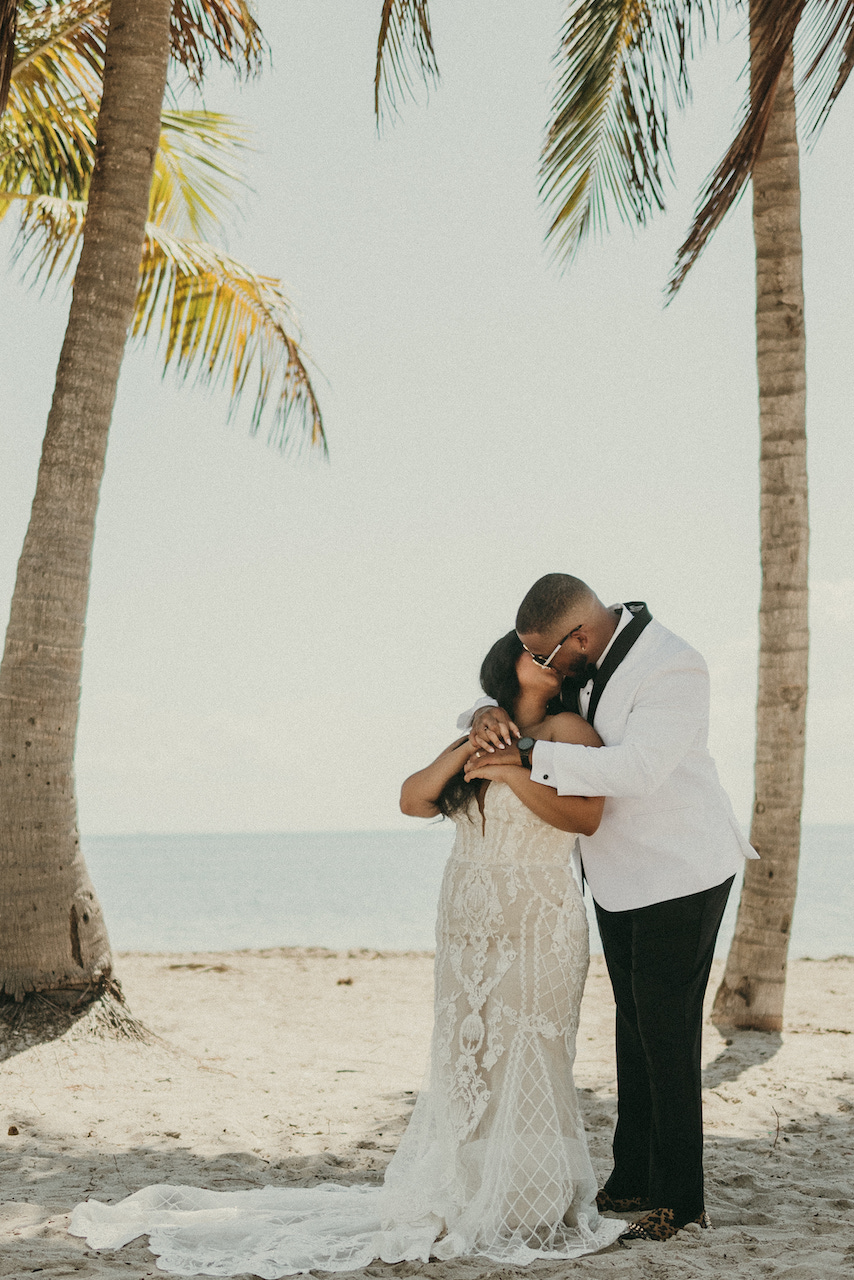 23 May

Beach Destination Wedding Ideas
Beach Destination Wedding Must-Haves
What better backdrop for "I do" than the sand and the sea? Use the seaside setting of your destination wedding as the inspiration for your whole day, from nautical invitations to beach-worthy jewelry. Having a beachside ceremony? Keep reading for more beach destination wedding ideas!
Destination Wedding Gowns
Start your new adventure surrounded by natural beauty with a gorgeous wedding gown to match! These romantic silhouettes and breezy fabrics provide an effortless elegance that will pair perfectly with your beachside ceremony.
Style WG4032, WG3827, SDWG0815
Breezy Bridesmaids
Flowy, feel-great silhouettes your friends will love! These sunset hues are perfect for a mix & match bridesmaids look that will be sure to create a standout look for your bridal party.
Style W11885 in Sand, F20320 in Desert Coral, F20235 in Sedona, F20607 in Cinnamon, F20609 in Golden
Sparkly Sandals
A fancier option for flip-flop lovers! Add some sparkle to your look with these dazzling and comfortable sandals & flip flops — perfect for a destination wedding!
Styles: STARLET, KAYA, BRIDEFF3, SP2211
All the Details
Tuck back your windblown hair with a gorgeous veil or add some dazzle with a beaded sash, necklace, and some statement earrings! Accessories will make all the difference in adding some glam to your special day.
Style SP223347E, DB213303, FA216704, V825 & V814
Custom Favors
Guests will love a personalized gift that commemorates the day! Give a cute tote to everyone in your party or gift cute souvenirs so everyone can remember your big day.
Styles: EB3307TPB, EB3216TRP, EB3166TRP
Tropical Decor
Did someone say destination wedding? Add some tropical decor and nautical elements to bring your beach destination wedding to life!
Styles: 22112NA, 28548NA, 18211WT, 20125BL, 28551NA
Summer Gear
Stay cool, look cool. Add some personalized gear to your summer wedding wishlist! These summer wedding must-haves are perfect for a pool day at your bachelorette party or even on your honeymoon!
Styles: EB3113TRP, EB3270P, EB3342WDDB1
So tell us, are you planning a destination wedding? If so, shop these wedding dresses, gifts & decor, and accessories online at davidsbridal.com!
Planning a wedding? Sign up for our Diamond Loyalty program—it's free!—and find local wedding vendors. Follow us on Instagram, Pinterest, TikTok and Facebook for more real wedding inspiration, or click here to book an appointment.
Featured image: @solomiophoto
Related Posts: