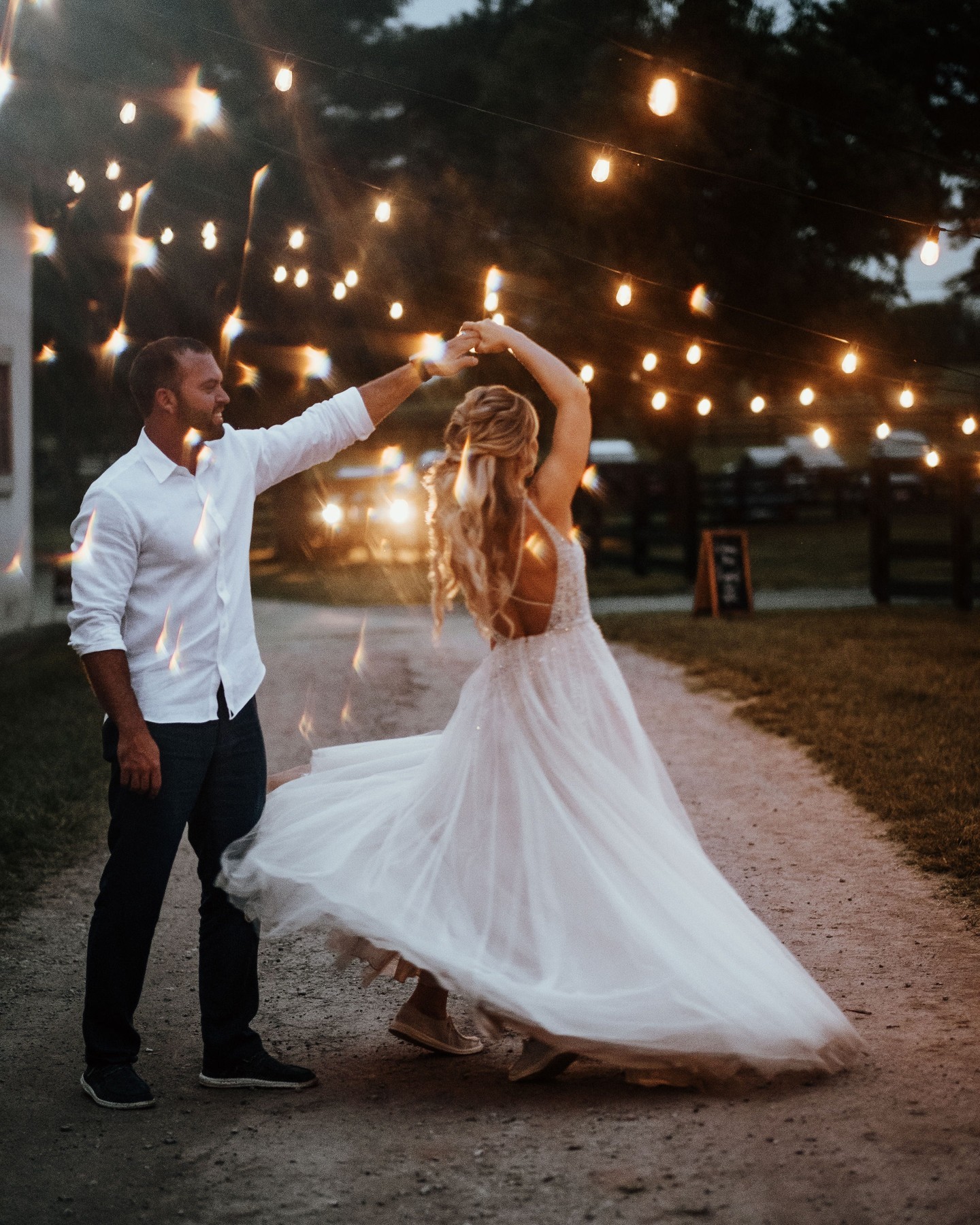 31 Jan

Alternatives to Traditional Wedding Dances
You may have this dance
These days, families come in all shapes and sizes—step families, blended families, same-sex families, single-parent families, foster families, and more. Just as there is no one-size-fits-all family, there's no one way to incorporate a wedding tradition into your big day. The father-daughter dance is one of the most common scheduled wedding dances beloved by many, but it may not work for every bride. We've rounded up alternatives to traditional wedding dances, so you can tailor it to suit your wonderfully unique family.
Generations dance
Pay tribute to marriage through the years with this popular dance. Here's how it works: the emcee invites all married couples onto the dance floor. After a bit of time, the DJ asks all couples married less than a year to exit the dance floor. This will continue through five years, ten years, twenty years, and on, until only one couple is left. It's a beautiful tribute to lasting love, and a fitting way to kick off your new marriage.
Mother-daughter dance
Show mom just how much you adore her by saving her a dance. There are so many sweet songs about mothers and daughters, so you can choose one that speaks to your special relationship. If you're looking for a recommendation, we're big fans of Taylor Swift's "The Best Day."
Bestie dance
Your most cherished pal has been there for you through thick and thin, so why not take them for a spin on the dance floor and celebrate your friendship?
Bridal party dance
Ask your entire bridal party to get on the dance floor with you and share in that dance moment. Taking a moment to spotlight your bridal party with a group dance can be a great way to kick off the dance party.
Family dance
Perhaps there's another man or woman in your family you'd like to honor. Ask one, or all, of your favorite relatives to bust a move with you. After all, group dances are always more fun.
Kids dance
If the partners already have children it is so special to bring them out and share a moment together on the dance floor. You don't need to select a slow song – an upbeat song works great.
Before the Dancing
Sometimes you need an icebreaker to make your guests more relaxed before joining the dance floor. You can show a slide show full of photos from over the years. Include as many guests in these photos with you as you can. Reach out ahead of time for them to share photos for the slide show. Include a photo booth at your reception to start the fun before or during the dancing. Do you have a comedian in the crowd, plan a performance from them to get the crowd in good spirits. If games are your thing, have some down time prior to the dancing by playing a game. If your reception is outside, add some lawn games to add to the fun. A welcome toast is always another way to get things started before everyone hits the dance floor.
Skip it
Maybe none of these options resonate with you, and that's ok! Forgoing the dance altogether is always an option. The day belongs to you and your true love, which means you get to customize it however you choose. Consider introducing some of your most special loved ones and thanking them for sharing your special day. This can be done instead of the traditional dance. Have them come up to give them a hug while introducing them. Any of the options Before the Dance can be done instead of traditional dancing to bring some fun and excitement to your reception festivities.
Don't forget a comfortable pair shoes to wear during your wedding dance! Take a look at our favorite casual-chic styles.
Featured image by @asherandrosephotog
Related Posts: