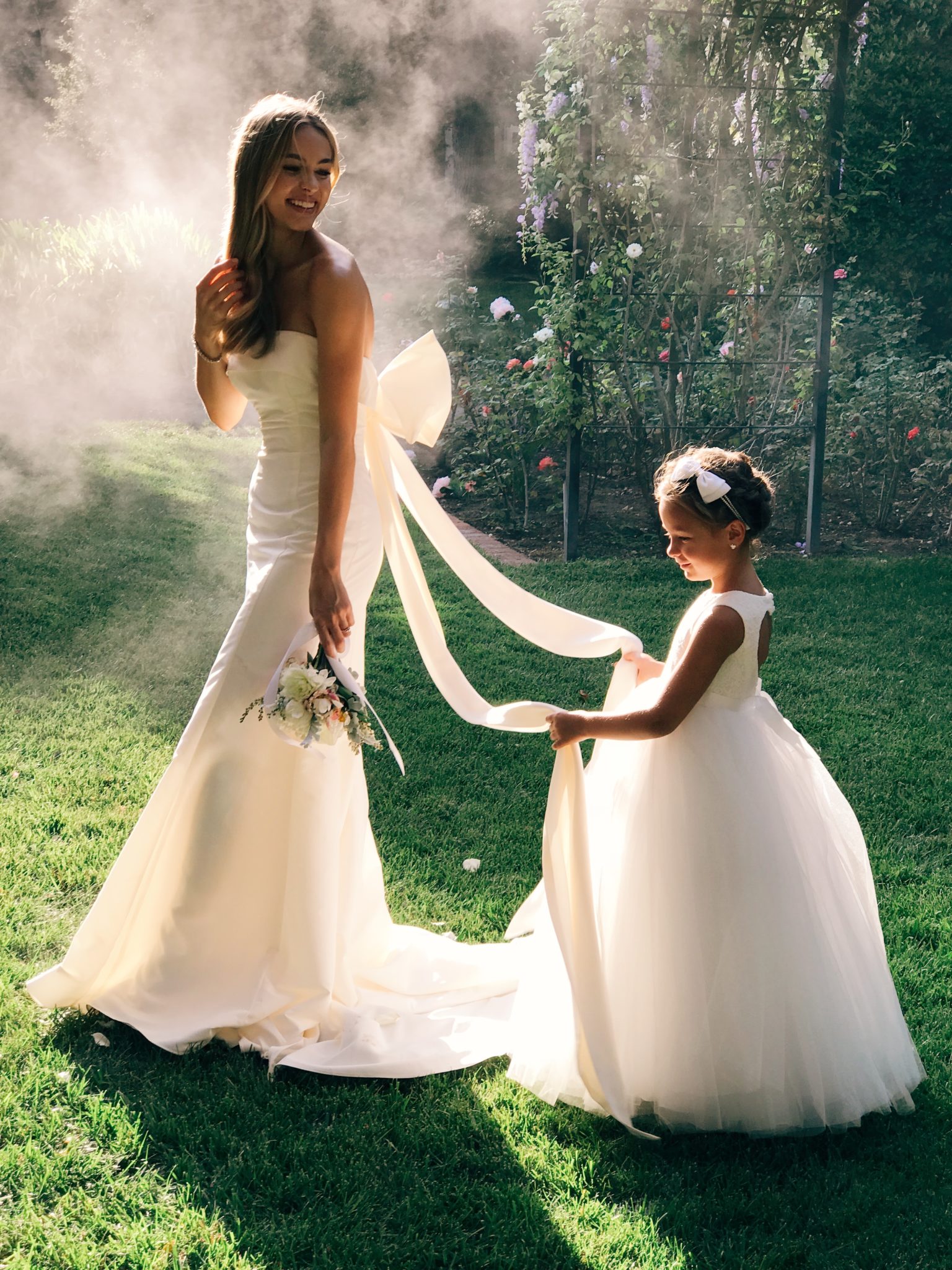 13 Sep

On Location: David's Bridal Collection Spring 2018
Backyard wedding inspiration for the traditional bride.
The most beautiful member of the bridal party is undeniably the bride, but the sweetest is the flower girl. For our Spring 2018 David's Bridal Collection creative photo shoot, our traditional bride is joined by her flower girls outside after the ceremony, where the energy is exuberant and care-free. A lush green lawn makes for the perfect playground for the girls and puppies to bound around on with this classic bride in tow!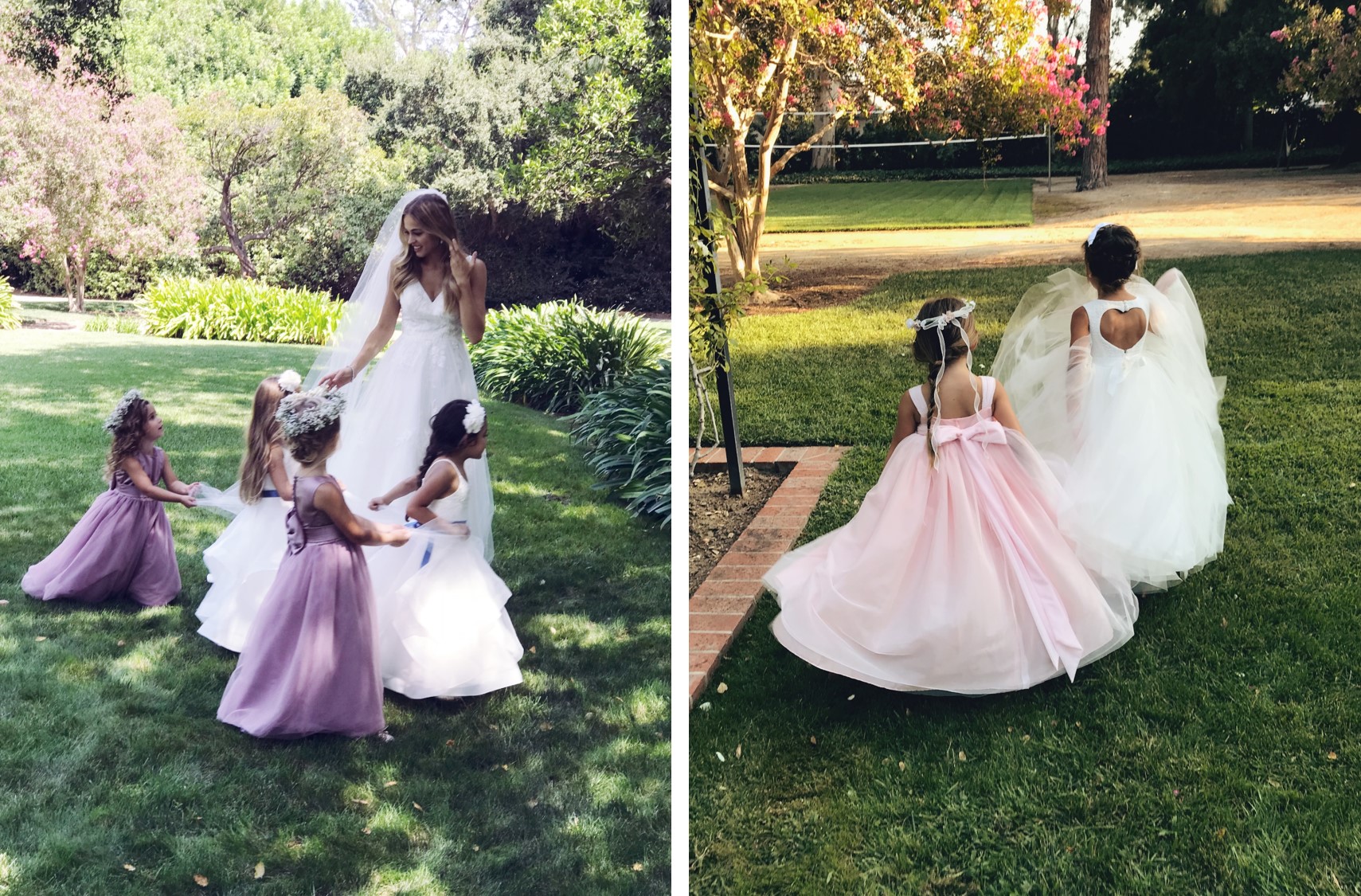 Flower girls are a timeless wedding tradition and we think the more flower girls, the better! The tiny attendants' looks incorporated color, a trend we are loving from the little 'maids to the bride. Whether their dresses match the rest of the bridesmaids or tie in the wedding color scheme with a coordinating sash, these flower girl dresses are cartwheel-tested and approved.
We're a big fan of pets being a part of the wedding, and Steve the Pomeranian and Penny Lane the Corgi rounded out the bridal party as ring-bearers for our faux backyard garden nuptials. And their adorable mini-tuxes and bow ties had them looking the part. If this doesn't convince you to include your pup in your ceremony, we don't know what will!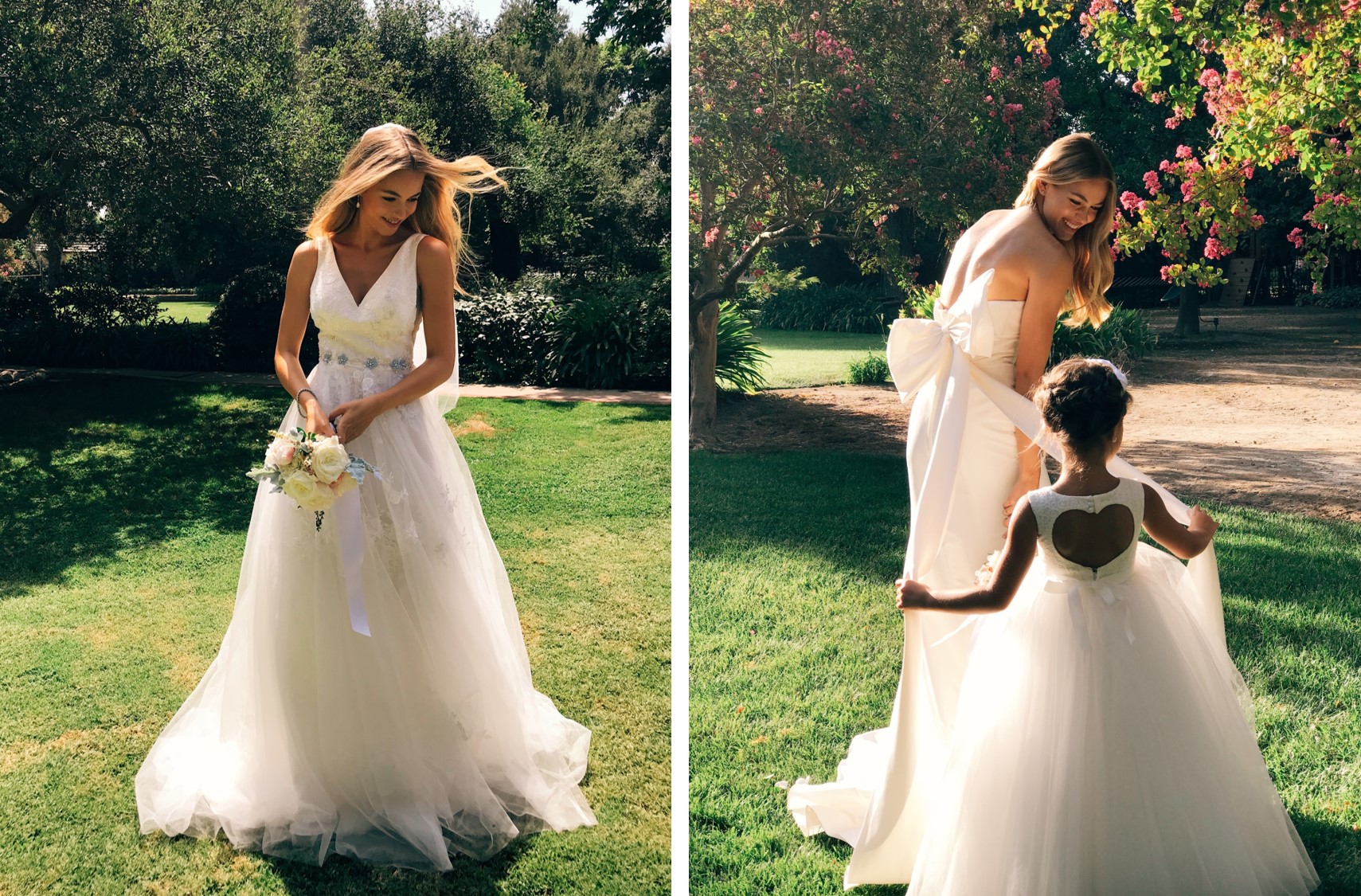 Finally, we can't forget to talk about the gorgeous gowns in the David's Bridal Collection. Flattering necklines, classic silhouettes, and stunning back interest are just a few of the dress details captured for this shoot (can we talk about that bow?). In addition to these, you can expect even more coveted details like beaded bodices and full skirts from the rest of the assortment come 2018.
Remember the cartwheels we mentioned? Everyone, from our models to our crew, got in on the dizzying fun to celebrate the end of a gorgeous shoot!
Stay tuned for more behind-the-scenes featuring new wedding dresses and bridesmaid dresses from our Spring collections.
Related Posts: