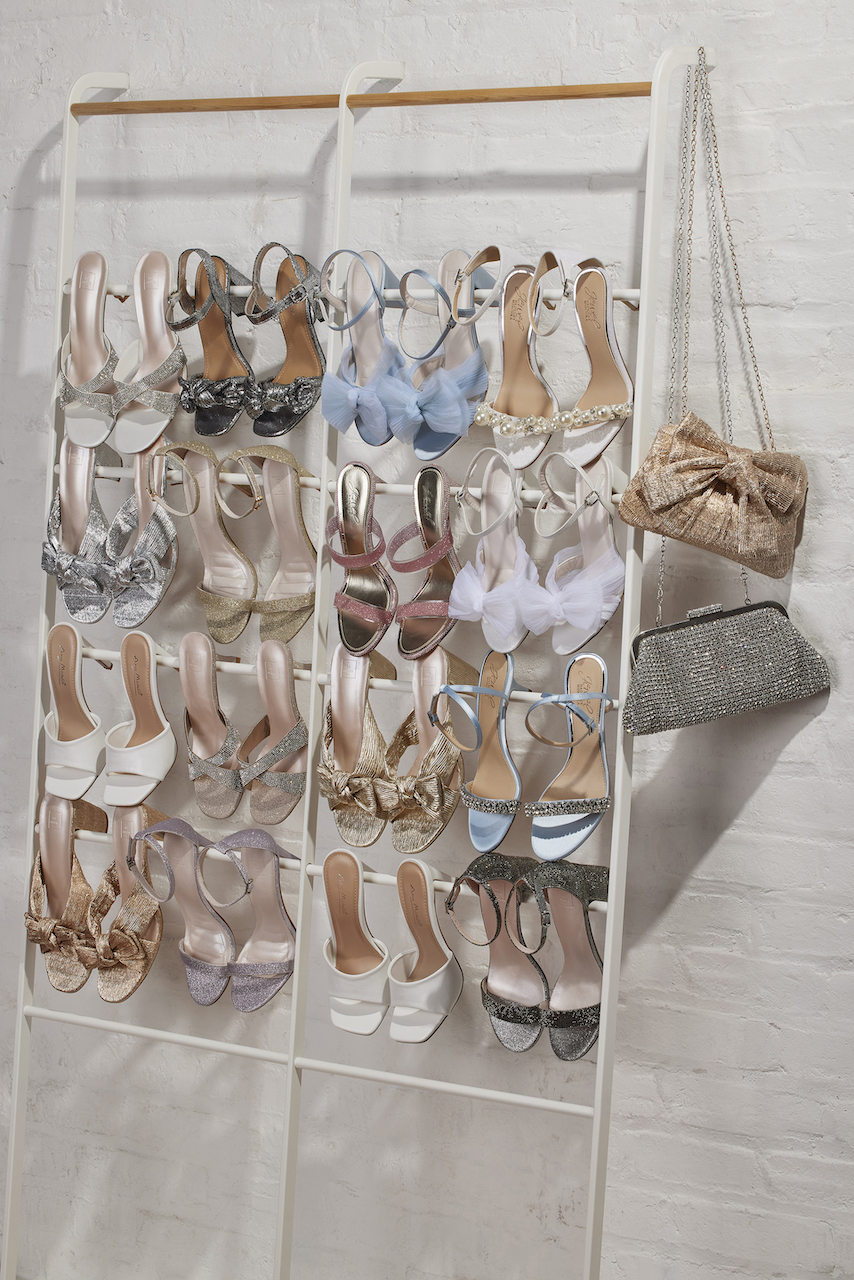 16 Mar

The Ultimate Guide to Wedding Shoes for the Bride
Whether you're a comfort connoisseur or a full-on fashionista, we've got the bridal shoes for you.
From your earliest pre-wedding events to the after-party, our bridal shoe picks are definitely marriage material. We've rounded up pairs for the comfy-casual or the ultra-glam bride—and everyone in between, for the ultimate guide to wedding shoes for the bride! Check out our faves below (and maybe discover your own!).
Pre-Wedding Events
Style VERONA38, CORINNE, MOXXI (coming soon!)
For the most part, the bridal shower and rehearsal dinner are a touch more casual than the vow exchange. These shoes bring just the right amount of elegance and shine while keeping you comfortable through all the hugs, photo ops, and speeches.
Comfy Chic
If the thought of standing in heels all day has you daydreaming of a foot massage, try a block heel. The chunkier base provides more balance than your typical stiletto, while still adding tasteful height to your ceremony attire.
Something Blue
You've gathered the old and the new, you've borrowed…now it's time for the blue! Ensure your wedding-day luck with a pair of shoes in a subtly blue hue.
Sparkle With Every Step
For the glamorous bride that can't get enough glitter, shimmering shoes are a must. Strike up a conversation in a pair of sparkling sneakers or go for a more established look with pave crystal stilettos.
Tried & True
Style SBJAMES, TASSI (coming soon!)
Traditional is anything but boring in these styles. Classic bridal heels withstand the test of time with exquisite fabrics, superior silhouettes, and, of course, a little oomph. A stunning stiletto with a touch of dazzle is sure to wow.
Your walk down the aisle will be memorable in any shoe you choose, but it can't hurt to have a little extra confidence in your step. Shop these shoes and more online, plus find more inspiration on our  Pinterest!
Planning a wedding? Sign up for our Diamond Loyalty program—it's free! Follow us on Instagram, Pinterest, and Facebook for more wedding shoes for the bride, or click here to book an appointment.
Related Posts: