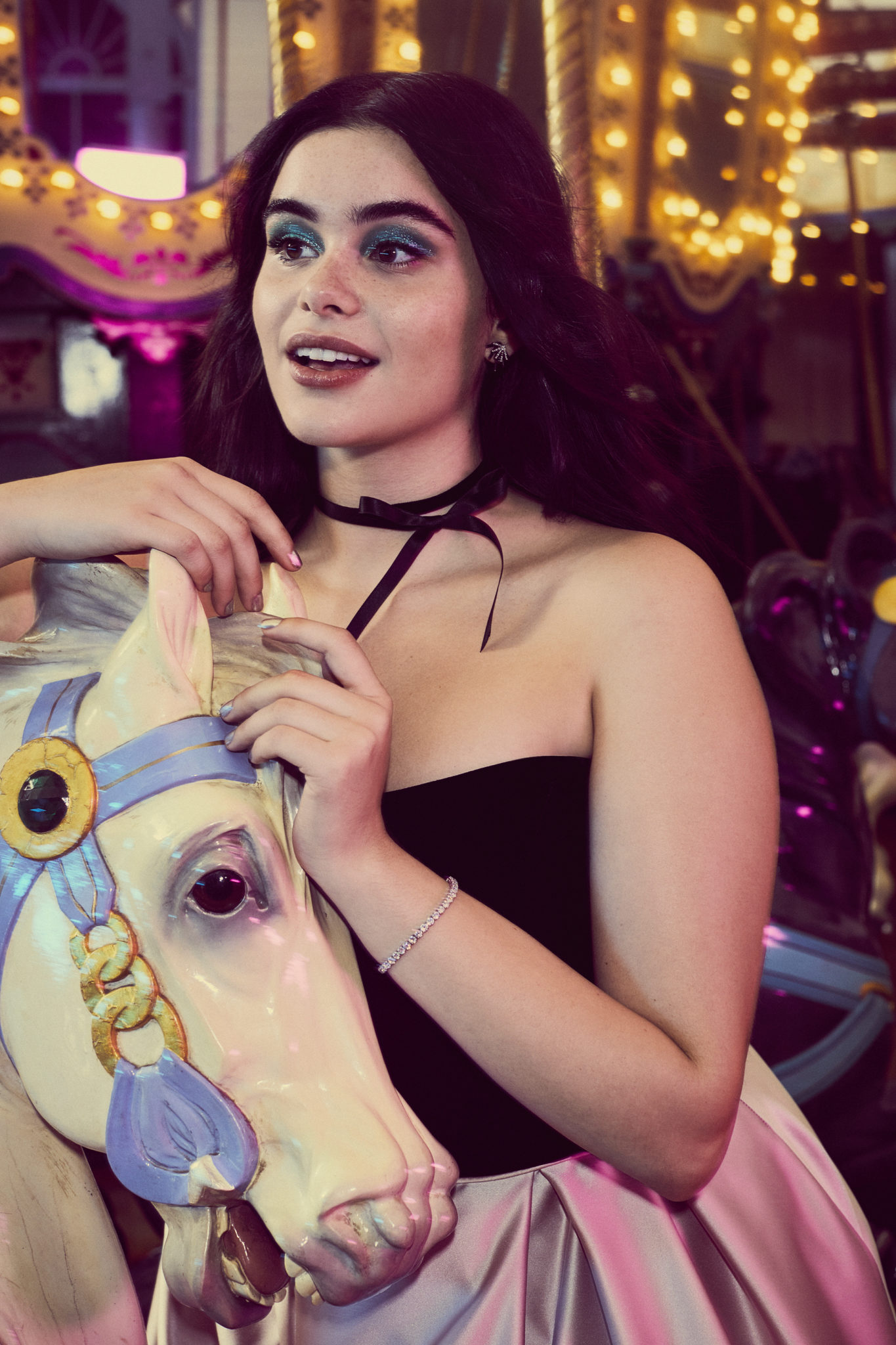 23 Mar

Prom Beauty: 3 Eye Makeup Ideas
Prom eye makeup looks that will make a statement.
You've found the dress, accessories, and decided on day-of plans, but now it's time to figure our your prom makeup! More specifically, how to highlight your eyes for the big dance. For the 2018 prom season, statement lids are all the rage and our go-to beauty expert, Diana DuHaime of ONLO Beauty, dishes on how you can recreate these prom eye makeup looks!
Bold Neon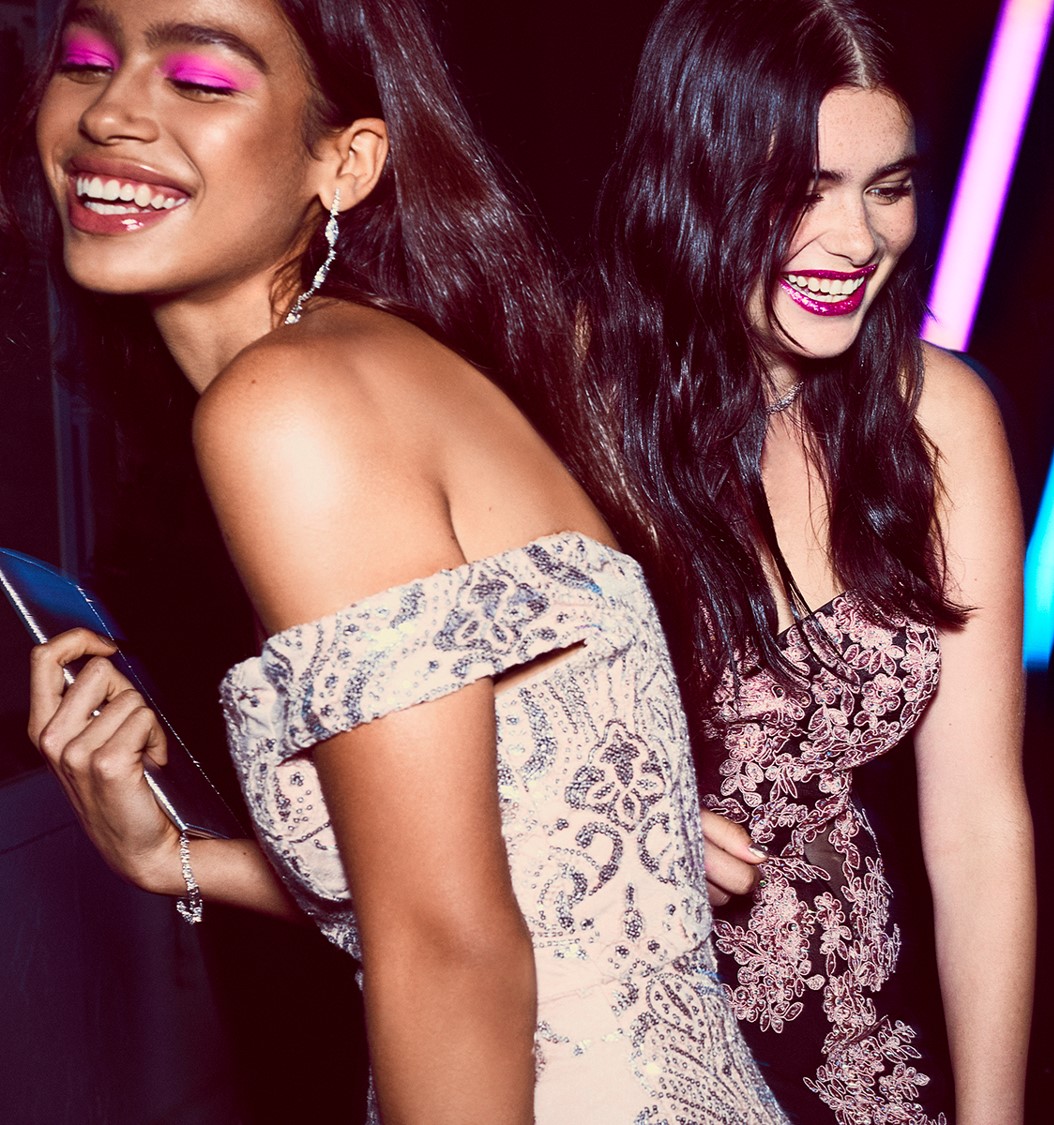 "Neon is all the rage. Add an instant party to your lids with these important tips:
Choose a color and stick with it. Using multiple neons or mixing with other shadows make this look lose its vibrancy.
Prime the lid where you want the shadow to be with a white cream liner (try NYX in Milk) so the color is as vivid as possible. Plus, this gives the shadow or pigment something to stick to and gives you an easy guide to follow.
Stick to placing the shadow only on the lid, avoiding going all the way to your brow brown, under the eye, or too much in your inner corner.
Use the side of a denser brush or the pad of your finger to push the color onto the lid for best and most pigmented application!
With this one, simplicity is key when it comes to the rest of your makeup look. Swipe on mascara, a nude lip, a little glow to the cheeks, and you're done!"
The Double Wing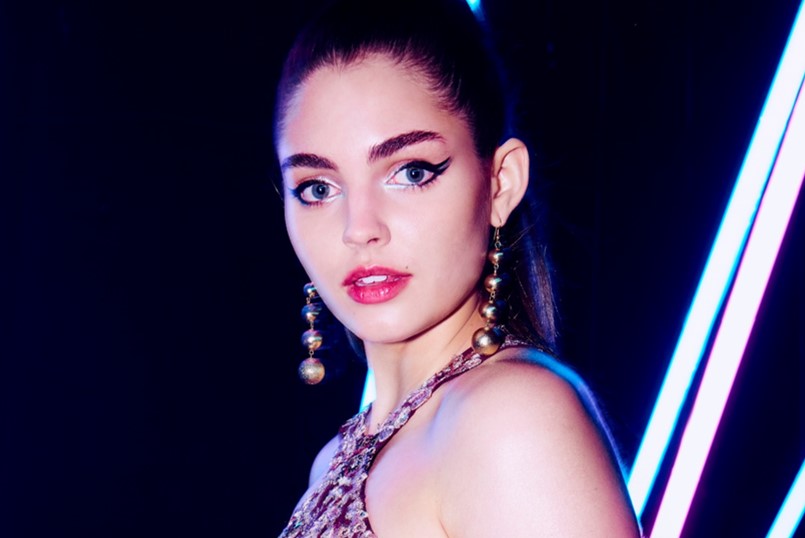 "Love a Cat Eye so much you want double? Us too! This eye look if fairly simple if you're already a cat eye pro. If not, here's how to create the perfect double wing.
First wing—

Look straight ahead and use a soft kohl liner in black to place a tiny amount in the outer corner of your eye where your two lash lines meet.
Use your forefinger to gently swipe the liner that you just place upward, as if drawing a line toward the top of your ear. Clean up to the length you prefer the flick of the wing to be. (*Pro Tip: do this with a small brush with a small amount of concealer). Now you have a guide for the bottom of your 1st wing.
Using the pencil, connect the flick to the center of your upper lid.
Fill in between the lines and follow the lash line to the inner corner of your eye.
Use your favorite liquid liner to go over the full wing you just created to make it even bolder.

To create the second wing—

Use the side of your liquid liner brush, with the thin end facing toward your hairline to 'stamp' the second flick right above your first.
Extend the wing slightly longer than the first to further elongate and brighten up your eyes.
Fill in slightly to connect the second wing to the first, following up with the liquid eyeliner again.
To finish this look, coat your lashes with lots of mascara and add a bold lip for a modern twist on a forever classic!"
Glitter Lids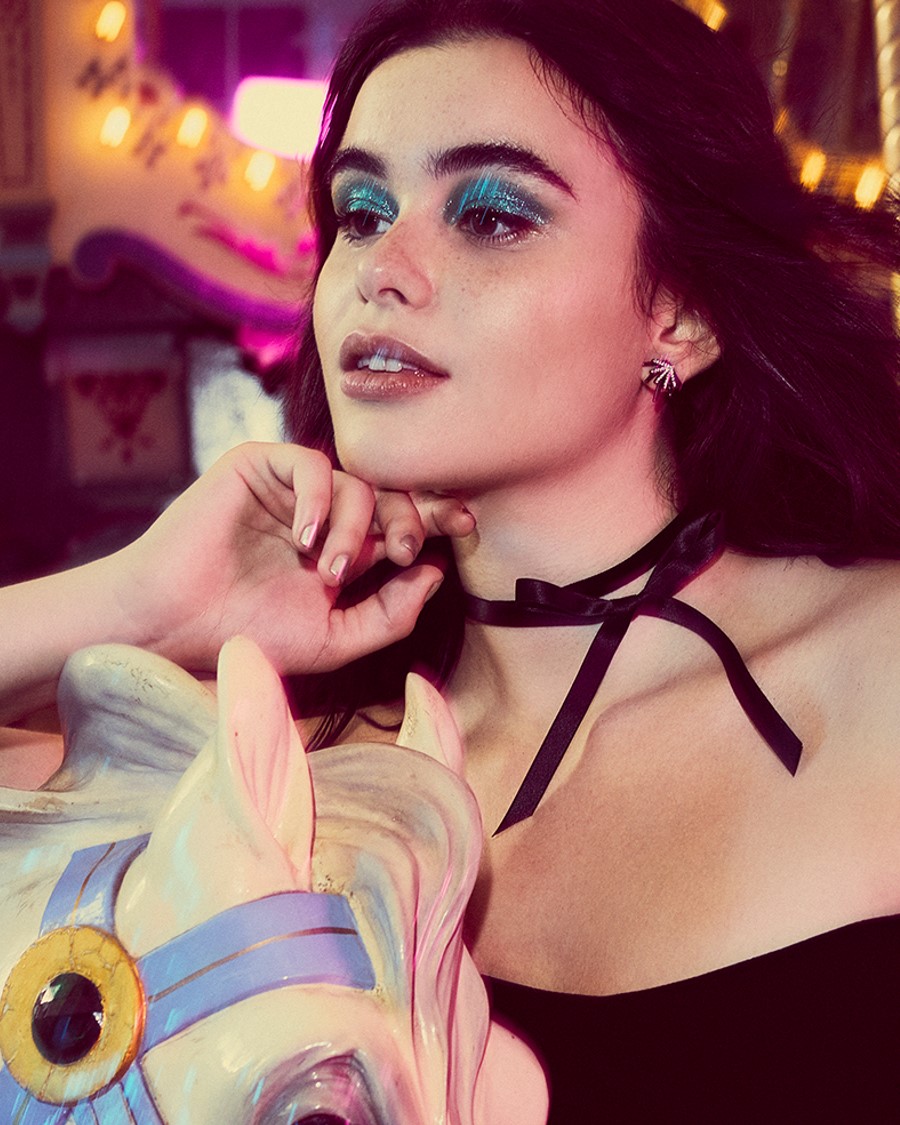 "A disco ball on your eye lids? Yes, please! The best way to add glitter to your look is to do your full eye look first; first choosing your ideal base color and blending to perfection. Then, go over top with a complementary glitter or universally flattering transparent hue. Follow these steps for full-proof application:
Find a glitter glue that works well for you. In a pinch, lash glue works too!
Place the glue where you want the glitter to stick, using a small detail brush or q-tip. Wait a few seconds for it to get tacky, and don't use too much (shouldn't drip)!
Take the glitter, either on the pad of your finger (for larger areas) or on a dense flat brush, and push it onto the glue. Let it dry.
Finally, take a clean fluffy brush and swipe away any loose pieces of glitter underneath or around the lid.
Sparkles all over the rest of your face? No, thanks! When using darker shadows and glitter, complete your eye makeup before you move on to the rest of your face. And don't forget a lip! Adding a natural color is the perfect balance for this bold look."
Which of these prom eye makeup looks are your favorite? More of a lipstick girl? Follow these steps to get a bold lip for prom.
Diana DuHaime is a professional makeup artist and founder of Philadelphia based ONLO Beauty Agency. Follow her and her agency on Instagram and check out more of her work at onlobeauty.com.
Related Posts: