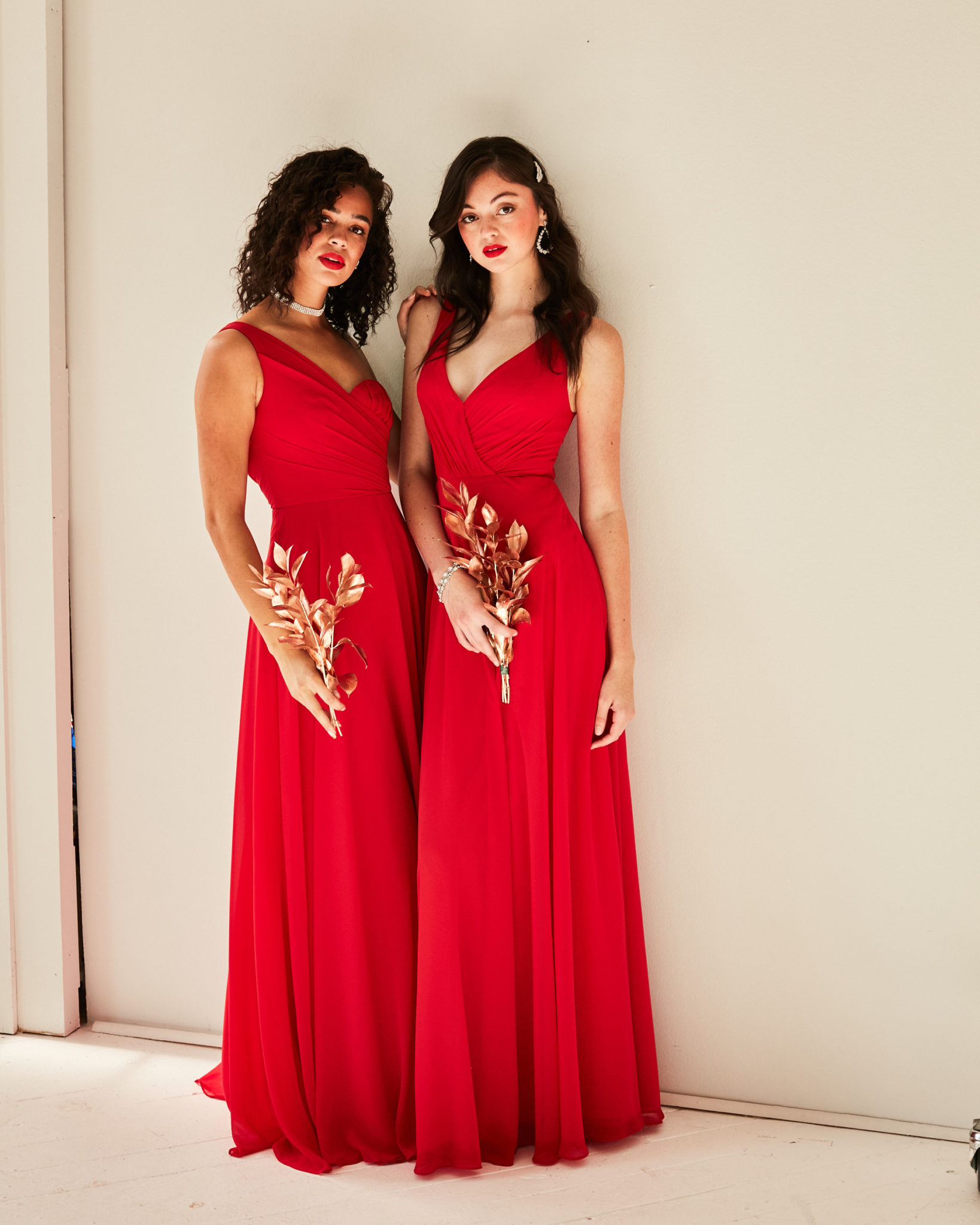 22 Dec

New Color Alert: Scarlet Bridesmaid Dresses
Introducing your new fav red
Red is the color of love, which makes it the perfect shade to include on your special day. Introducing the newest addition to our exclusive David's Bridal color palette, Scarlet! Inspired by the shades of a red rose, Scarlet is a true red shade and the definition of romance and forever love. Make a bold statement with Scarlet bridesmaid dresses or add this bright red shade for a fresh pop of color throughout your big day details!
This vivid red hue has a blue undertone that makes pairing it with cool, jewel shades a dream! Try mixing Scarlet with Gem, Marine, and Sangria for a beautiful mismatched party fit for the precious ladies in your life! Want to ramp up the lovely feeling? Pair Scarlet with shades of Pink and Wine for that ultimate romantic vibe.
If you define your wedding style as daring and bold, dress all your maids in Scarlet for a cohesive party that makes a statement. For that modern touch, try different dresses or necklines for each of your maids to show off their unique personalities!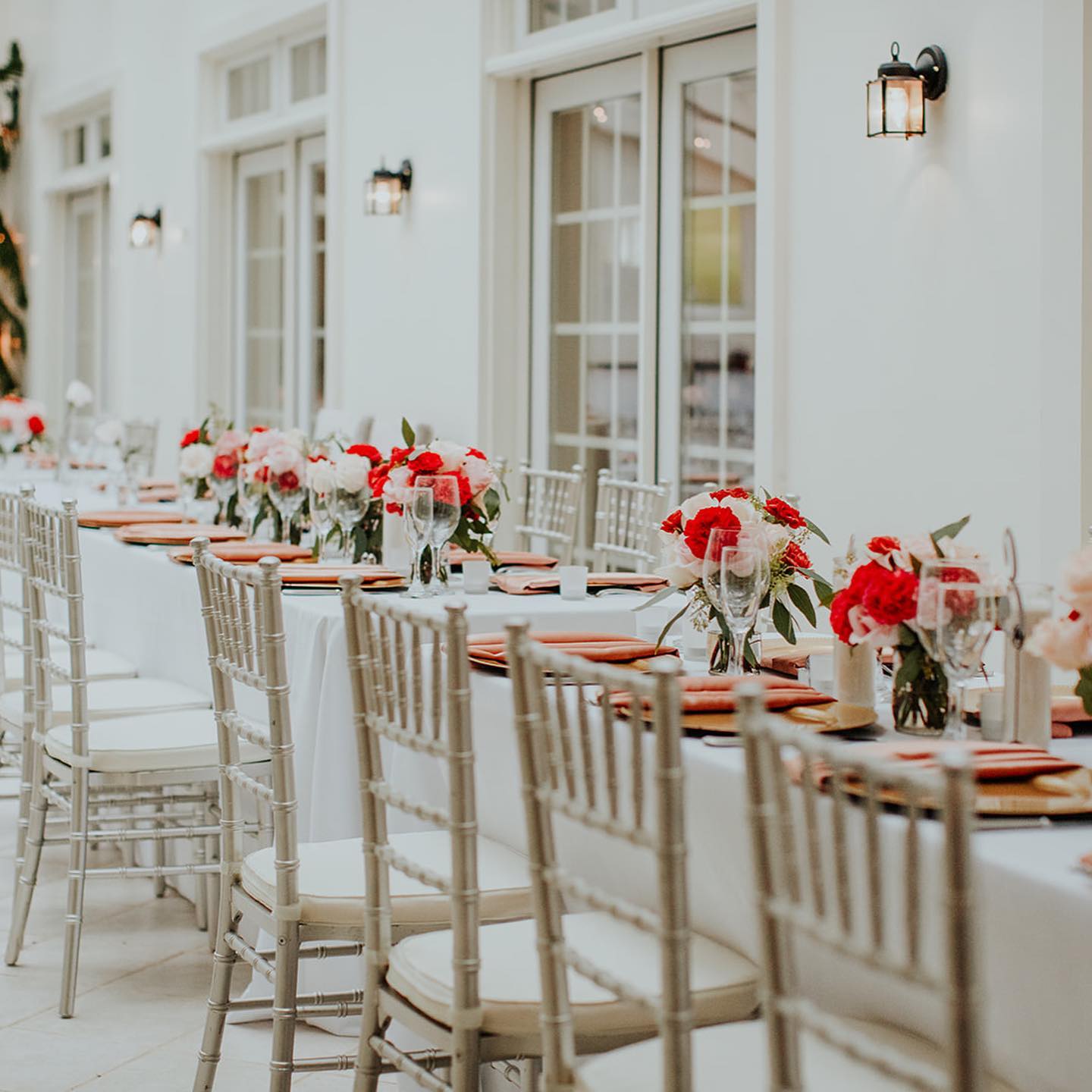 Get creative by incorporating Scarlet accents throughout your wedding day! Bring pops of this color to your bridal bouquet, reception tablescapes, invitations, and even your bridal makeup to tie everything together seamlessly.
Scarlet bridesmaid dresses are available for special order online and in-stores now! Plus, explore more wedding color ideas and see inspiration from real bridal parties to inspire your day.
Related Posts: