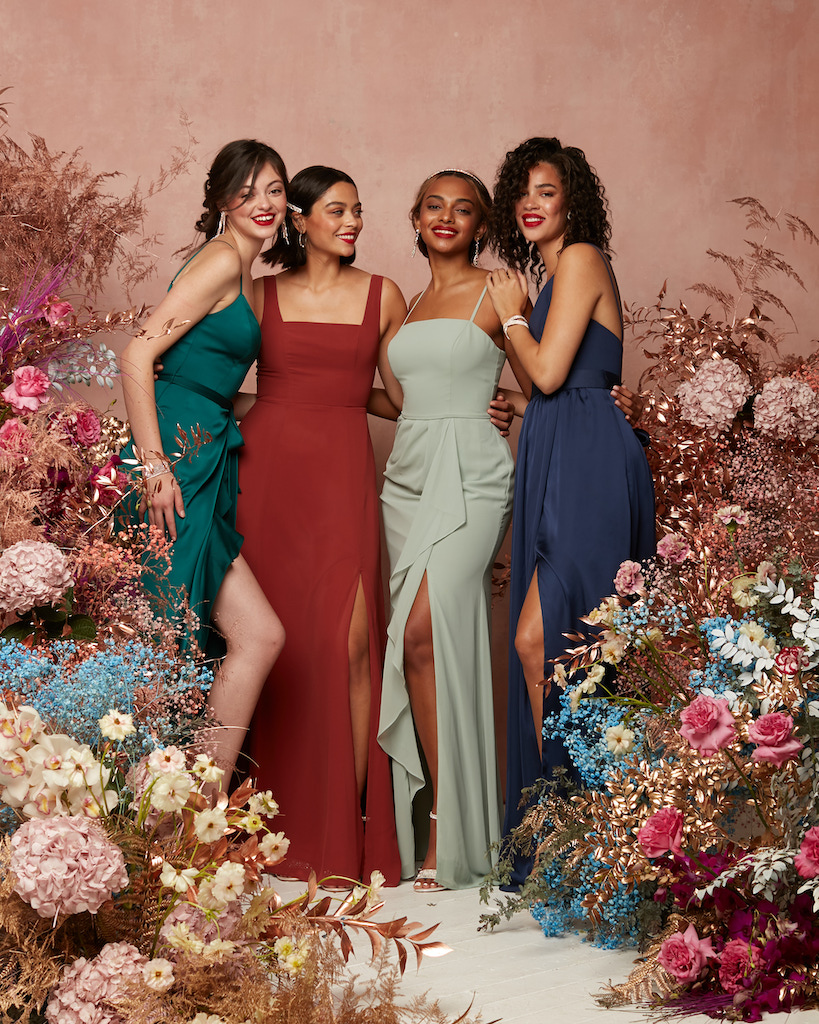 17 Dec

2021 Spring Bridesmaid Dresses
What's new for maids? We got you!
Last week we walked you through the latest and hottest trends for 2021 brides, and now it's time to show our bridesmaids some love too! From new colors palettes to modern details, we're dishing all the deets on what's trending for 2021 spring bridesmaid dresses! Keep scrolling for an exclusive look!
Earth Tones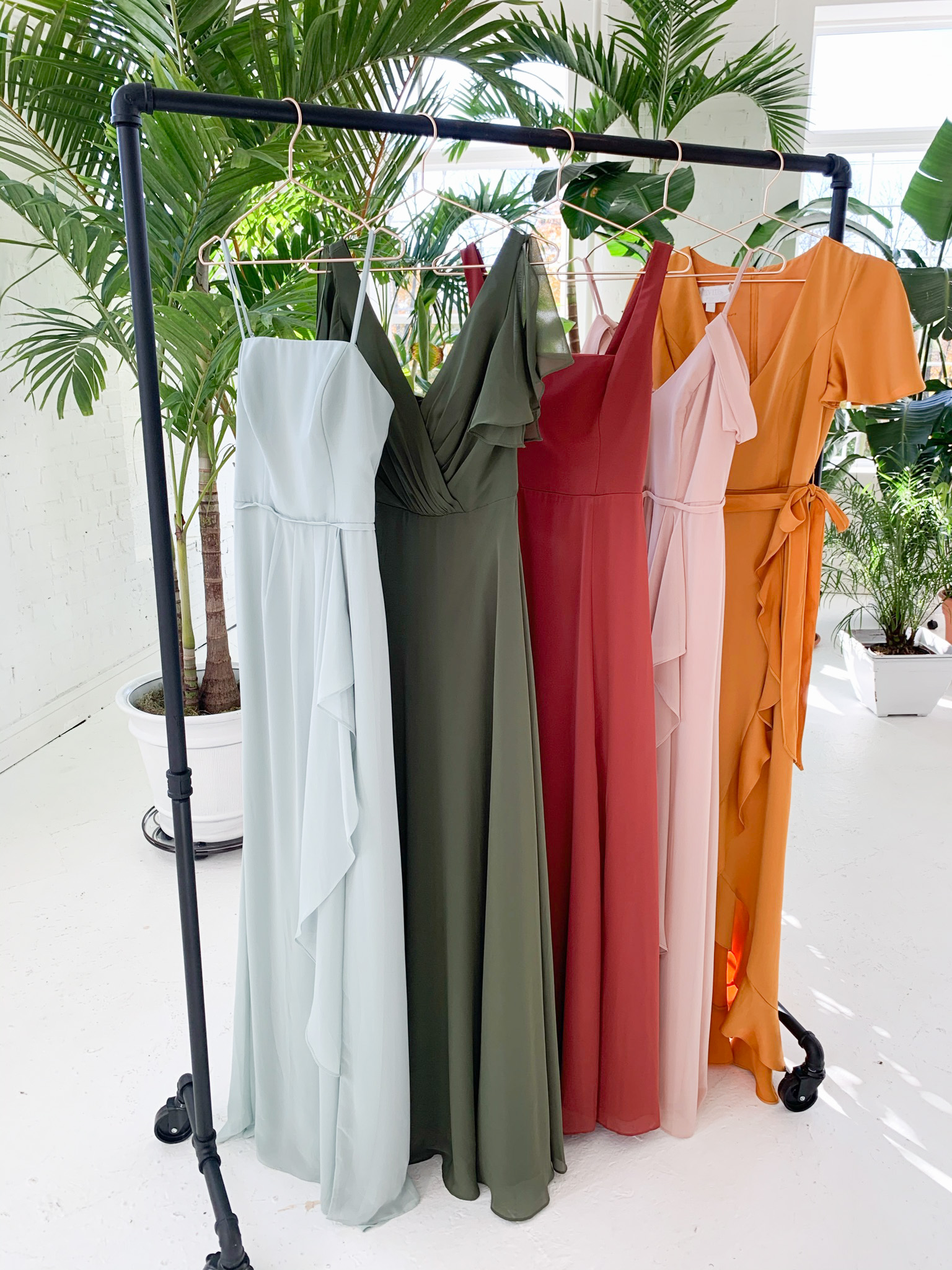 Style F20319, F20320, F20328, F20010, F20209
Embrace the colors of nature with a modern and on-trend Earth tone palette! To kick off this fresh color pairing, meet one of our newest hues, Martini Olive! This ideal olive green shade, reminiscent of forests countrysides, has the perfect undertones to complement all your maids. Complete the palette with Dusty Sage, Marigold, Cinnamon, and Sand, colors inspired by other scenery, from fresh greens to the beach to the red rocks to the sunset.
Modern Jewels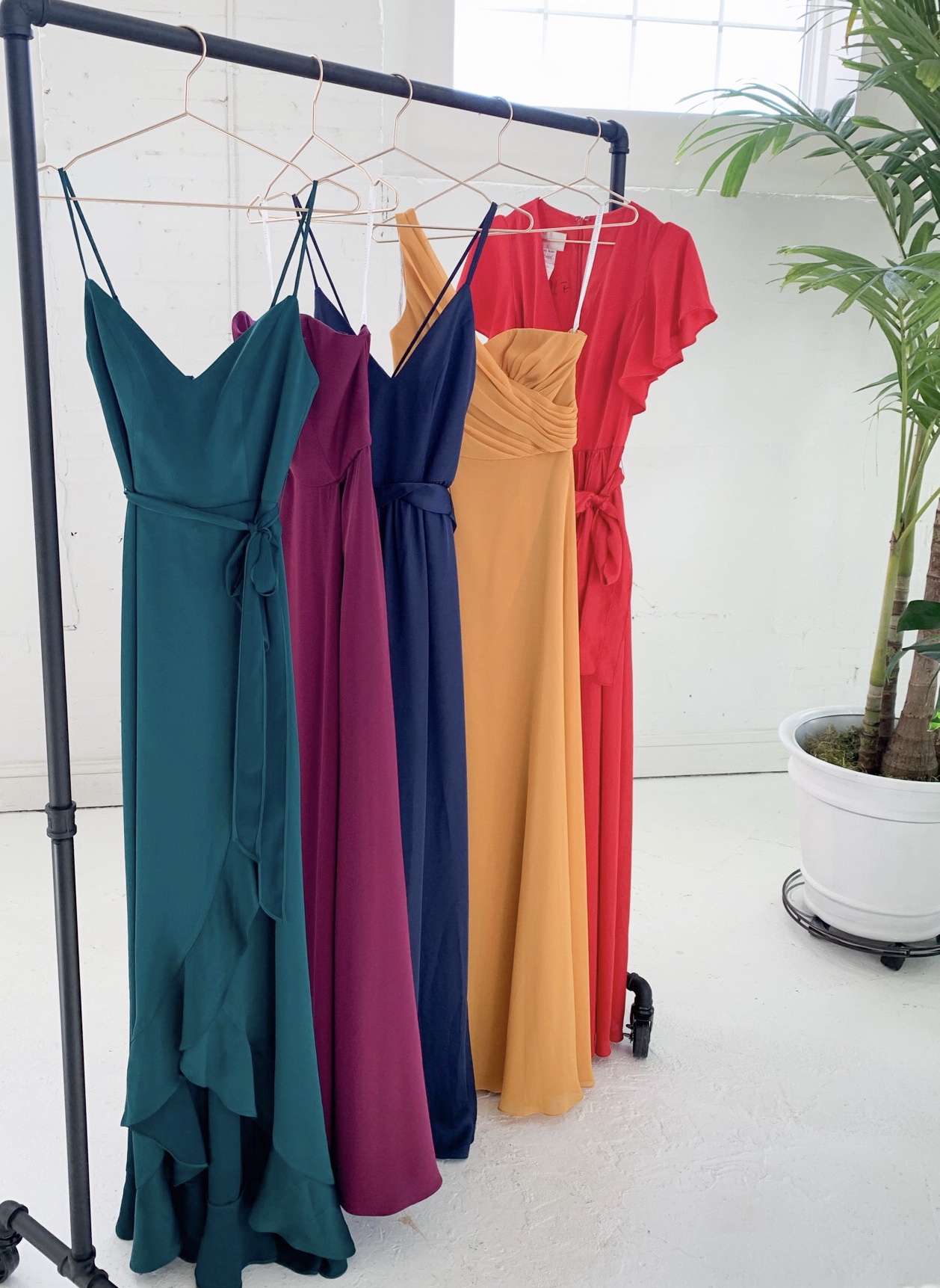 Style F20208, F20097, F20346, F20062,
Beautiful jewels and gemstones are not just for jewelry! Richly saturated hues and bright pops of color will bring a statement to your bridal party. Start with Scarlet, a stunning true red and another new addition to our David's Bridal color palette. This ruby red color has just the right amount of blue undertones that makes pairing it with shades like Gem, Marine, and Sangria ideal. To pull this brilliant palette together, Marigold offers a vivd dose of warmth.
Feeling Strappy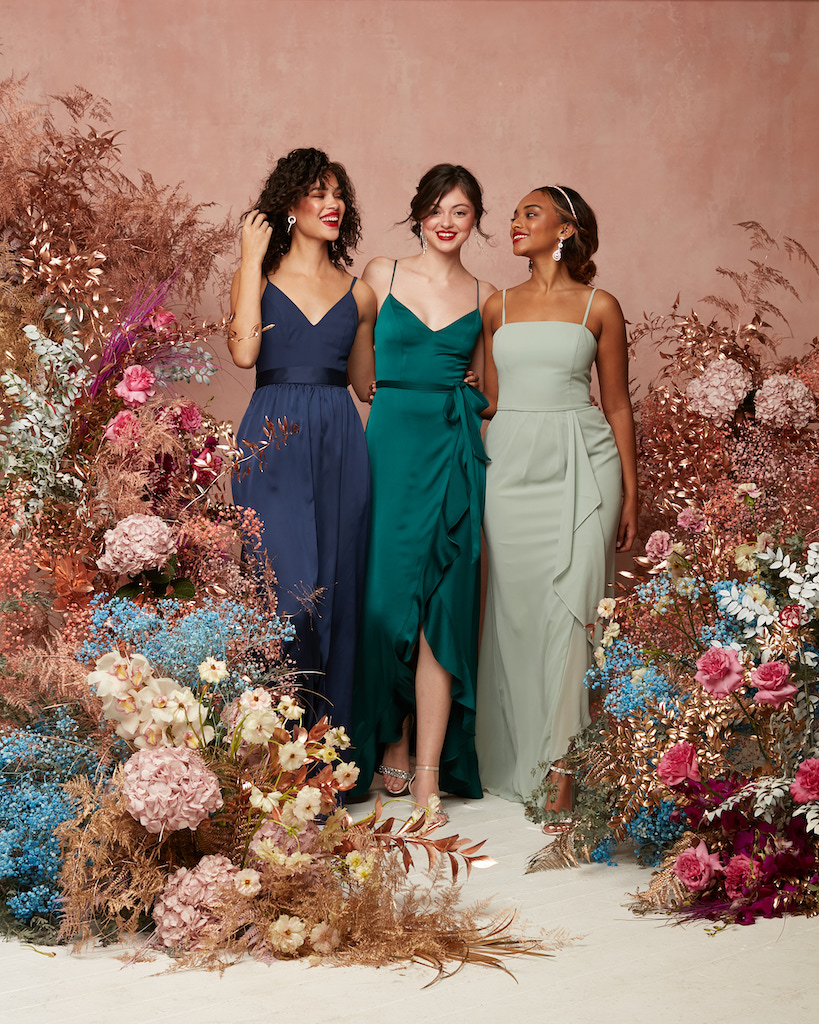 Style F20346 in Marine, F20208 in Gem, F20319 in Dusty Sage
Spaghetti straps is one of our top dress details from our spring 2021 collection! The simple strap offers a delicate touch to any bridesmaid dress, beautifully highlights your décolleté, while also offering support for all night comfort. This barely-there look will never go out of style. Bonus trend alert! High-shine fabrics (like the Marine and Gem styles pictured!) catch the light and make a bridesmaid simply glow!
Cool Necklines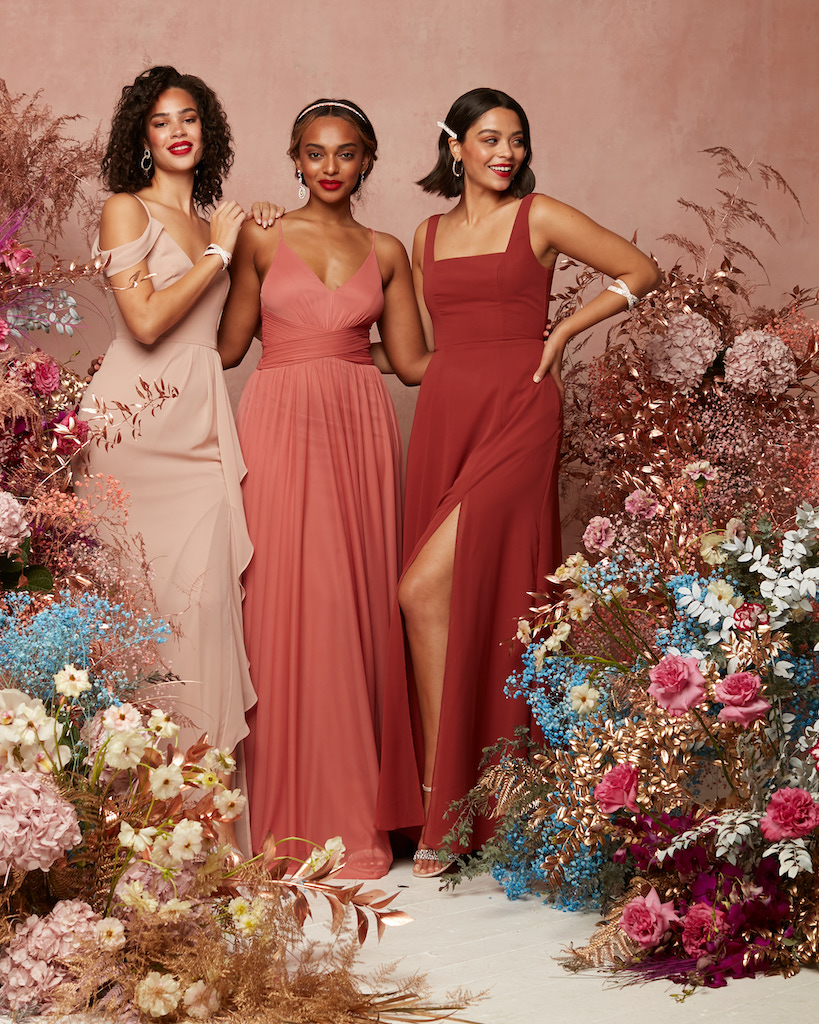 Oh-so-cool and contemporary necklines make a statement this season! A modern square neckline is our fav addition to the assortment. This on-trend detail flatters at all angles and gives a casual-cool feel to your bridesmaid look. For a touch of romance, an off-the-shoulder swag sleeve neckline feels equal parts whimsical and stylish. Finally, opt to take the plunge with a sultry deep-V (the perfect neckline for accessorizing!).
We can't wait to see all our 2021 bridesmaids rock these newest looks! Ready to start the search for the perfect bridesmaid dress? Take our bridesmaids finder quiz to get started, or shop these styles in-store at your local David's Bridal and online at davidsbridal.com!
Related Posts: