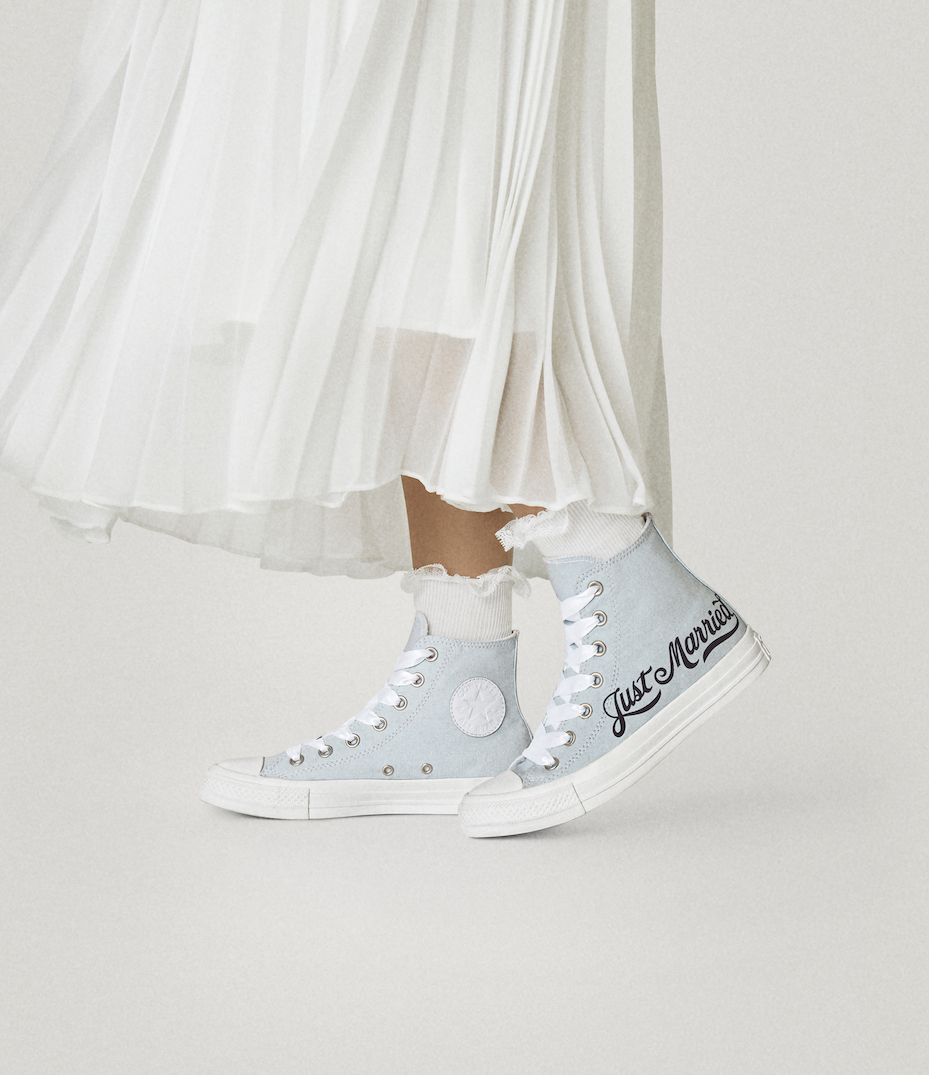 17 Sep

Custom Wedding Sneakers by Converse
Your Wedding. Your Custom Chucks!
Looking for that final touch to take your wedding look to the next level? Take a pause on your wedding prep and get creative by customizing a pair of Chucks! Select from special wedding-inspired text, fun colors, and more details to create a one-of-a-kind pair of Chucks that will make you stand out on the day you say "I do". Ready to celebrate your new status in style? Keep reading to see how you can create your very own custom wedding sneakers by Converse.
Designed To Perfection By You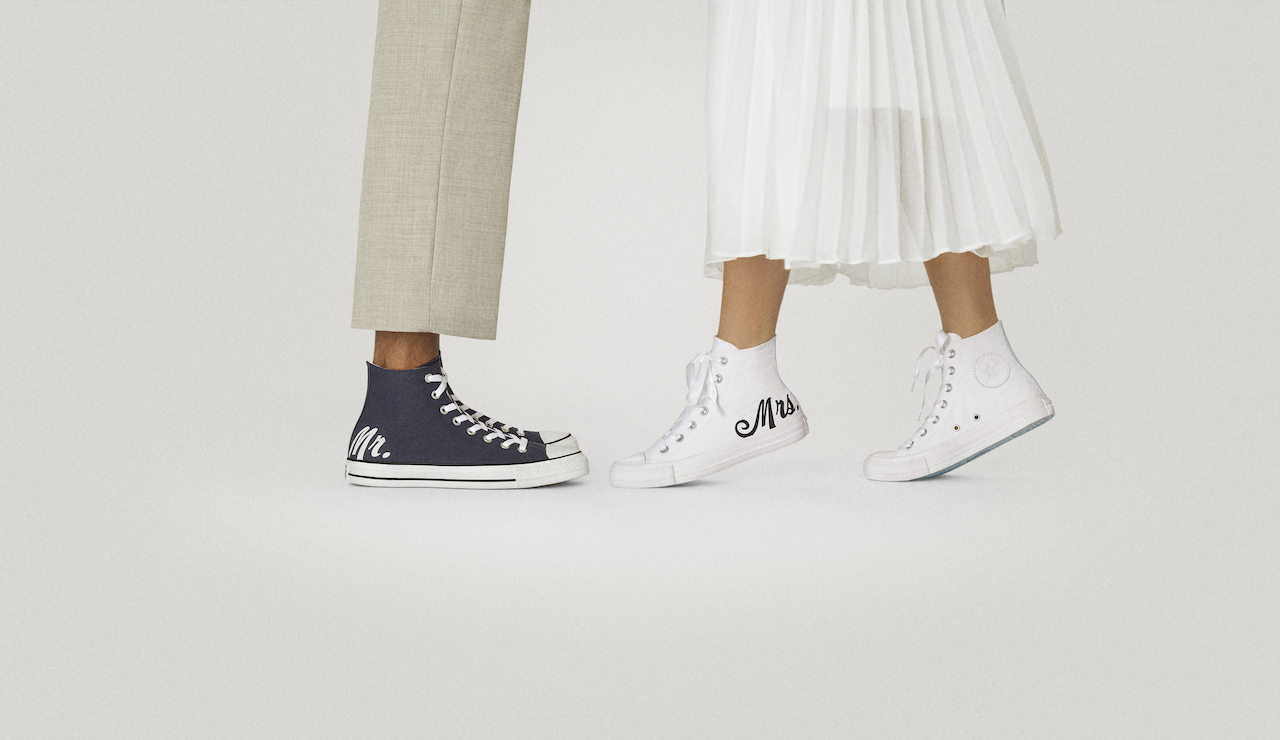 Step 1: Choose Your Shoe Style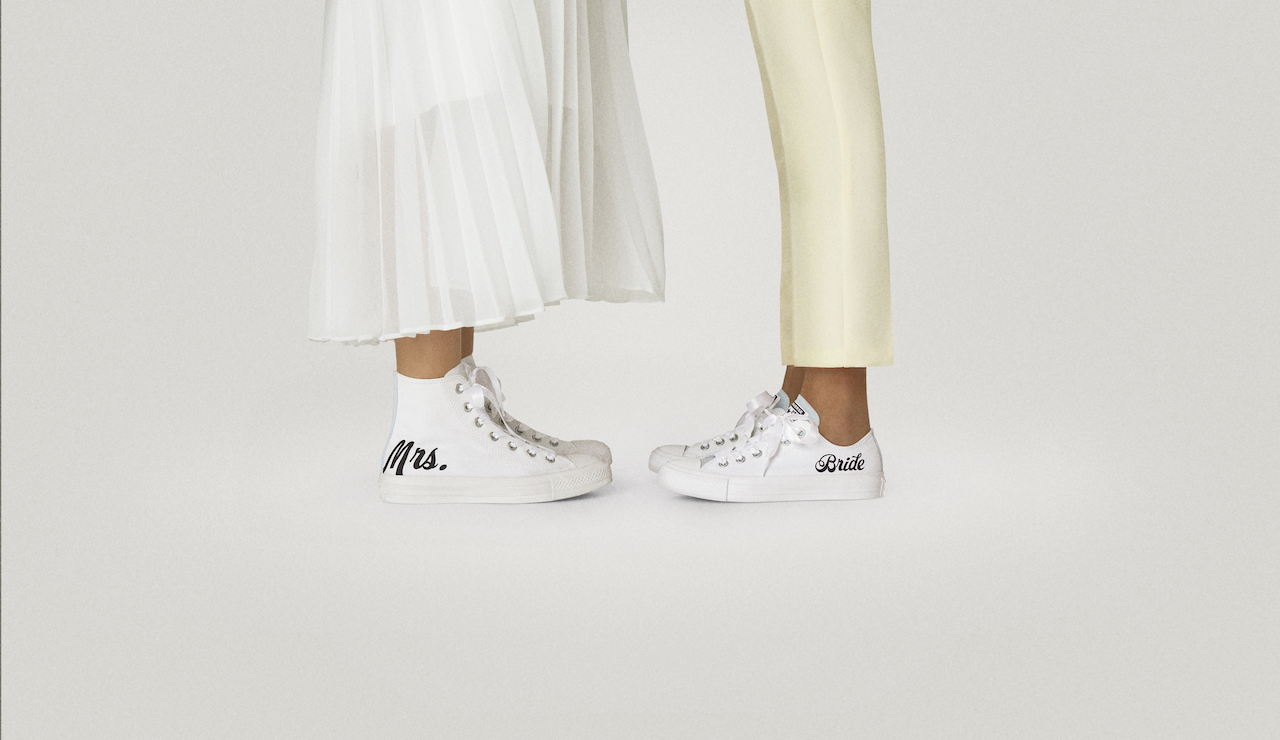 Take your pick between your classic high-top or low-top Converse. These lightweight & durable classic canvas sneakers are ideal for walking down the aisle or dancing the night away.
Step 2: Pick your color
After you select your desired style, it's time to pick your color. Choose between shades like white, black, navy, blue (perfect for your 'something blue'), and more!
Step 3: Customize!
Make this pair of shoes truly your own by customizing them. Take your pick from wedding-inspired graphics like "Just Married, I Do, Bride, Groom" and more. For a special touch, pick from new satin and rainbow lace options
Step 4: Place your order
Once you're happy with your design, add the shoes to your cart and get ready to rock the night away! Since these custom wedding sneakers are made just for you, it's recommended that you order 3 weeks in advance to receive them in time for your event.
From brides to grooms, and the bridal party in between, these custom wedding shoes are perfect for the entire group. Ready to design your very own pair? Head to Converse to get started!
Planning a wedding? Sign up for our Diamond Loyalty program—it's free! Follow us on Instagram, Pinterest, and Facebook for more wedding inspiration, or click here to book an appointment.
Related Posts: