06 Sep

How to Stay Body Positive While Wedding Dress Shopping
Advice from real bride/body positive warrior, Carrie Lane.
When Carrie Lane (@officialcarrielane) isn't busy building her singing and modeling careers, blogging, or advocating for mental health and body positivity, she's spending time planning her own wedding. We recently learned about her personal journey shopping for a wedding dress at David's Bridal, and knew so many brides could relate to her and learn from her experience. Read on for more about Carrie and her tips on how to stay body positive while wedding dress shopping.
"When I was growing up, I never saw girls in magazines that looked like me. I had developed all my curves by the age of 14 and never quite felt comfortable in my skin because my body didn't look like my peers'. At the age of 18, I began modeling  and was always slightly too big for all of the jobs I was going out for; I was barely eating and not treating my body with love and respect in order to maintain my size.
As I got older, that became harder and harder. While I tried to accept my body as a "plus size" model, that did not quite feel true because I am a size 8-10. I finally began to feel love and acceptance for my body when I stopped trying to put labels on it and started loving myself as I am. Now I dress my body with care and positive words, and I no longer try to fit into any particular category. That's why when I started my wedding dress hunt, I found it super important to create some steps to help to help me stay body positive while wedding dress shopping. I hope you find these helpful too! " xo Carrie 
Do Your Research
Before you visit the store, do a little bit of research on the shape of your body (apple, pear, hourglass, etc.) and search different dresses that flatter that body shape. If you are not sure what shape your body is, there are quizzes online to help you find out. David's Bridal takes it a step further with its Wedding Dress Finder Quiz, which can help you identify wedding dresses that complement your body type and style preferences. 
Take screenshots on your phone or print out pictures of women in dresses that inspire you. If you are having trouble finding models that represent your size, try searching for real weddings. Identify the specific details that you like about each dress — "It really flatters her waist" or "I love the sleeves" or "That material is what I'm looking for", etc. — and write it down. It will be helpful to reference when your stylist asks what you like and will allow him or her to recommend wedding dresses with the features that are most important to you. 
Prep for Success
Don't set yourself up for failure or disappointment by going into your appointment not feeling confident. Spend the time to style your hair and makeup beforehand. Bring undergarments you'd normally wear under a dress for a special occasion. Do you have a bra that makes the girls look just right? Do you have control top panties that make you do your happy dance? Bring 'em! By going into your appointment feeling confident, you're setting yourself up to stay body positive while wedding dress shopping. 
Set Realistic Expectations
It is super easy to think that you have to walk into the store and have an instant "this is my dress" moment portrayed on TV and in movies. You do not need to put any extra pressure on yourself! Breathe and enjoy the process. In reality, that moment doesn't happen for everyone, and sometimes it takes a little more time to decide what you really want for your special day. 
In addition, keep in mind that it's important to fit your dress to your body, rather than getting hung up on dress size. Many women end up ordering a larger size than they typically wear because a wedding dress is designed to be more tailored than everyday clothes. It's easier to take a dress in (in all the right places), rather than let it out or put the extra pressure on you to lose weight just before the wedding. 
Try On Different Silhouettes
You might think that one silhouette is the only one that you can wear that will flatter your shape and often that is just not true. Try on a variety of different shapes in order to see what you truly feel most comfortable in. 
Only Shop with People You Trust
A solid support system is key to remaining body positive while wedding dress shopping. If you love your Great Aunt Linda more than pizza, but she always has a tendency to point out your love handles, then she does not belong at your wedding dress appointment. Protect yourself from any negativity on this day and tell her you'll take her to lunch another time.
Use Only Positive Words
This was the most important for me and key to staying body positive while wedding dress shopping. The dressing room has always been a negative self-talk space for me and there is no room for that while finding the one! Instead of saying "I hate the way this makes my hips look" or "My arms look so fat", try only talking in positive statements like "I think A-Line dresses are more flattering on me" or "I like the way the second dress made me feel more".
Keep It In Perspective!
Your fiance loves you for you. Your partner wants you to feel like a million bucks because that is how they feel about you. No matter the dress you wear, it will be the most special dress because it is the one you wear when you commit to spending the rest of your life with your soulmate.
Carrie found the one at David's Bridal, and now that you're equipped with tips for staying body positive while wedding dress shopping, make an appointment or visit your local David's Bridal to find the one for you!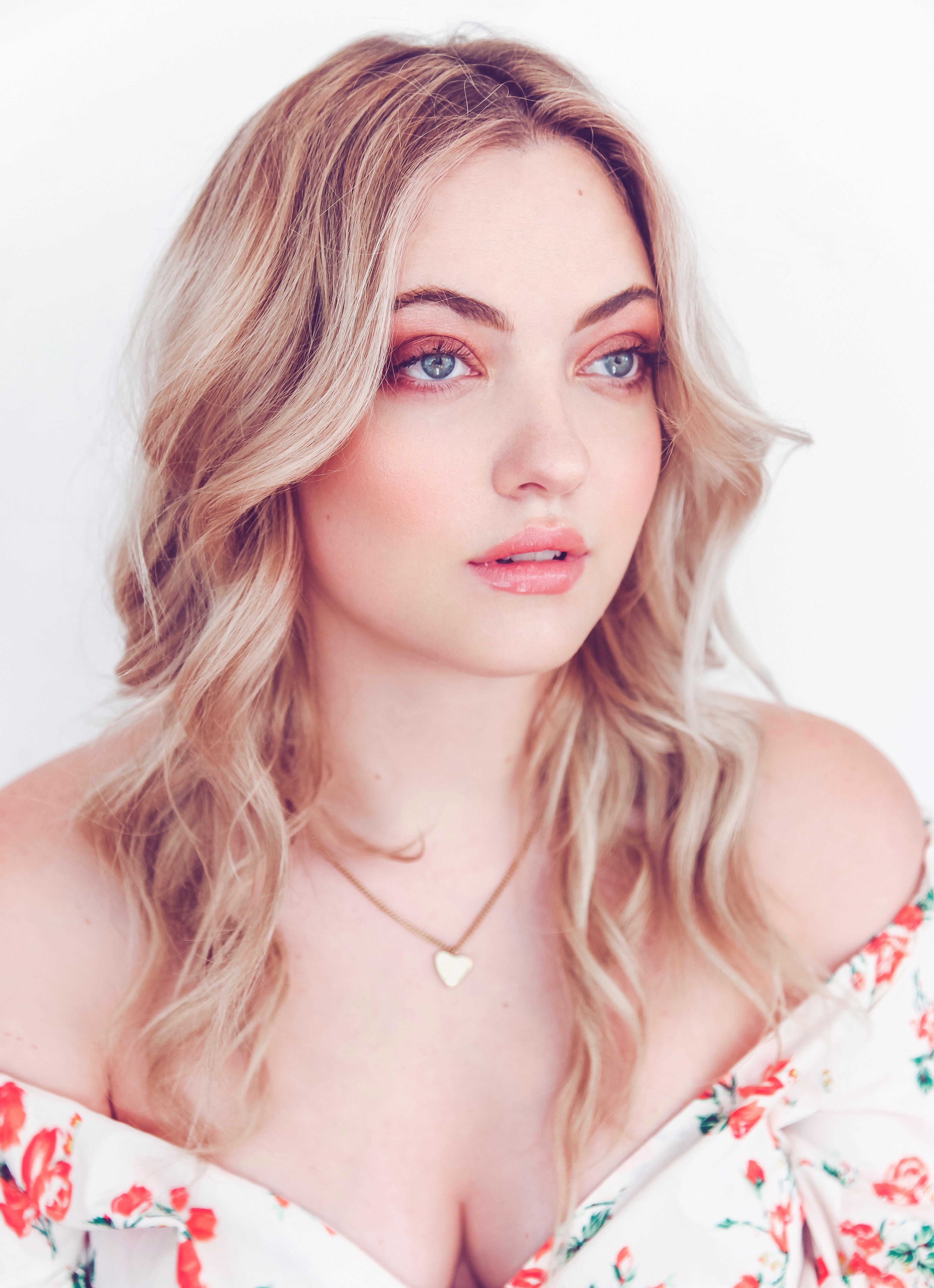 Carrie Lane is a multifaceted starlet who has made a name for herself in the music, modeling, and blogging world by keeping her self-care and body-positive mindset at the forefront of her career. Lane, a Type 1 Diabetic since 2002, is an advocate for people with mental and chronic illnesses and continues to spread her message of loving yourself inside and out.
Related Posts: