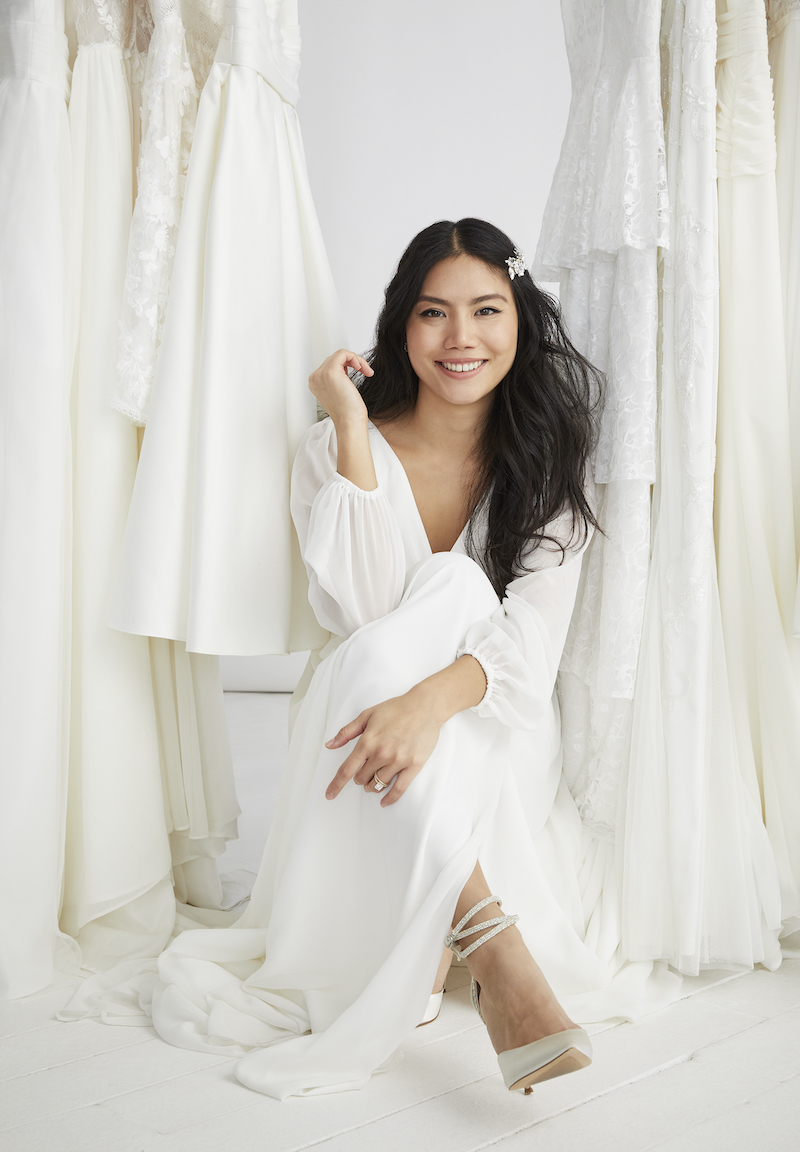 14 Feb

Wedding Dresses Under $500
Shopping for Affordable Wedding Dresses: Everything You Need to Know
Your wedding dress is likely to be the most photographed, remembered, and cherished thing you'll ever wear, so you probably expect to pay more for it than you would an average outfit. Bridal budgets can vary a lot, however, and as you start to explore the options, you'll encounter fabulous gowns at all price points. The important thing to keep in mind is that you don't have to blow your bridal budget to find the perfect wedding dress. While the average cost of a wedding dress in America is somewhere between $1,000-$2,500, you can still find plenty of stunning, high-quality wedding dresses under $500.
Why Consider Wedding Dresses Under $500?
There are plenty of reasons a bride might not want to pay top-dollar for a wedding dress. Here are just a few:
It frees up your budget Saving money on your dress means more to spend on other things that are important you, like the perfect venue, vendors and honeymoon.
It lets you buy great accessories Spending less on your dress leaves more money to splurge on jewelry, makeup, and hair.
You can get two bridal outfits for the price of one Finding a wedding dress under $500 can be a plus if you plan to buy a second outfit (like a little white dress) for the ceremony and reception.
It matches the vibe of the day Wedding dresses under $500 can be a great choice for second marriages or more casual celebrations.
It fits your personality Some people just aren't into expensive clothes, and they get married, too!
You're planning a "Trash the Dress" photo shoot If the idea of doing a photo shoot in a bog or underwater appeals to you, you probably don't want to spend top dollar on a dress that will likely get damaged.
Bragging rights. Who doesn't love a great deal?
Is It Really Possible to Find Quality Wedding Dresses at an Affordable Price?
You'll find that $500 can go far, especially if you're looking for a relatively simple design. A wedding dress can make a big statement using cut and texture in lieu of elaborate beading, or by strategically placing embellishments instead of just using a lot of them. But if you're looking for sparkle, you still have options. There are many ways to achieve a glimmering bridal look — for instance, using sequins rather than hand-sewn Swarovski crystals for a bit of sparkle.
Whatever your vision of your dream dress is, chances are there are several wedding dresses under $500 that will meet your needs:
Lace Wedding Dresses
Lace is a classic choice for wedding dresses, and a curve-hugging sheath is an elegant choice. If you're looking for something a little trendier, an off-the-shoulder neckline is a great option.
Beaded Wedding Dresses
Looking for a subtle sparkle? Consider beaded dresses, like a soft and flowing A-line wedding dress with beading accenting the waist, or a tulle dress with a low back and delicate beaded straps.
Wedding Dresses with Sleeves
A wedding dress with sleeves is a great option for a cold-weather wedding or for a bride who wants a little more coverage. If you're going for elegant and sophisticated, consider a long sleeve wedding dress, like this chiffon A-line dress with a keyhole back. For a trendy option, consider quarter-length sleeves; this boho wedding style with bubble sleeves drapes like a dream. If short sleeves are more your style, consider a dress with a ruffle hem to elevate the more casual look.
Styles SDWG1126, SDWG0971 and SDWG0825
These are just a small sample of the many quality wedding dresses under $500 you can find. There are plenty of breathtaking options to fit any bridal budget and taste, so don't limit yourself. After all, the best dress is the one that looks and feels best on you, the bride, and that, like the memories you'll make while wearing it, is ultimately priceless.
Planning a wedding? Sign up for our Diamond Loyalty program—it's free!—and find local wedding vendors. Follow us on Instagram, Pinterest, TikTok, and Facebook for more wedding inspiration, or click here to book an appointment.
Related Posts: