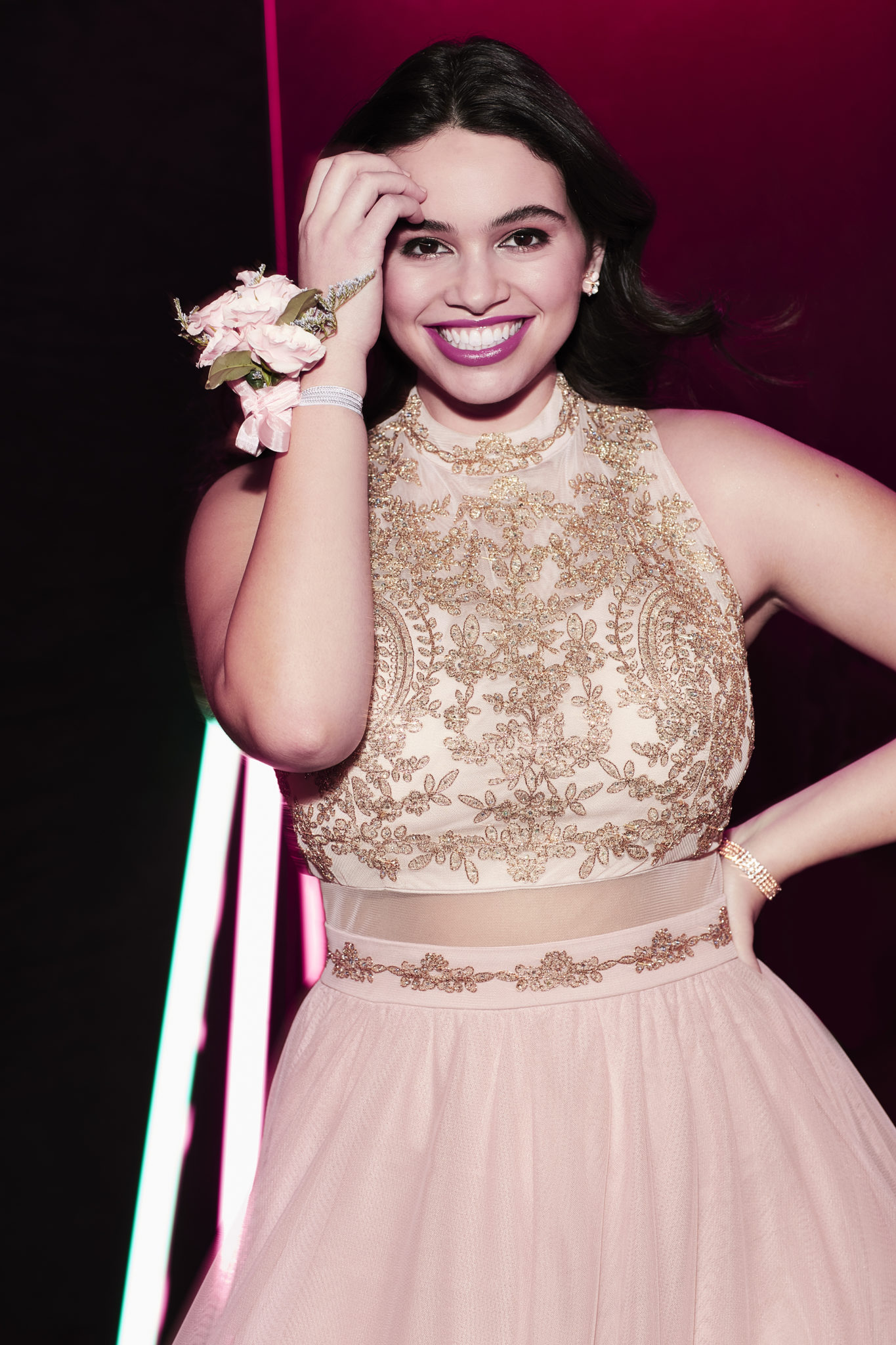 31 Mar

All About Prom Corsages
Don't forget about this iconic prom accessory!
Floral accessories are always a yes in our book, even better when they're made of actual flowers! Of course, fresh roses or freesia aren't an everyday outfit addition, but when it comes to completing your look, prom corsages are a must! We're sharing all you need to know about this blossoming bracelet.
Color, color, color!
The number one thing to consider when choosing the perfect prom corsage is the color of your dress. Do you want an arrangement that matches perfectly? Are you looking for a more understated, yet complementary corsage? Or do you want to choose flowers that add an accent color to your overall look? All of these options are beautiful! We love the idea of a red rose corsage paired with a red dress, simple white orchids and navy ribbon looks great with a deep blue dress, and a pink peony corsage adds a pop to an all black dress. With late spring/early summer being peak floral season, the options are endless when it comes to flower color and flower type!

Do It Yourself
Do you have a green thumb and a knack for DIY? Get together with your besties the day before prom for a corsage-making sesh while finalizing those last minute details. How to make a prom corsage, you ask? Seventeen offers a step-by-step guide that make it totally doable! Pro tip: to prevent wilting, make the arrangements the day before the big dance and store in an airtight container in the fridge.
Corsage not your thing?
Opt for a small bouquet instead! A handheld floral arrangement is a great alternative to a wrist corsage, especially if you skip carrying a clutch (hello, prom dress pockets trend!). A bouquet is great during photo opps but still lets you accessorize with the perfect bracelet.
Prom corsages and bouquets are both throwbacks to classic prom, so it's totally up to you on how you want to incorporate fresh flowers into your prom look!
Be sure to share photos from the big dance (florals included!) with #DBProm! 
Related Posts: