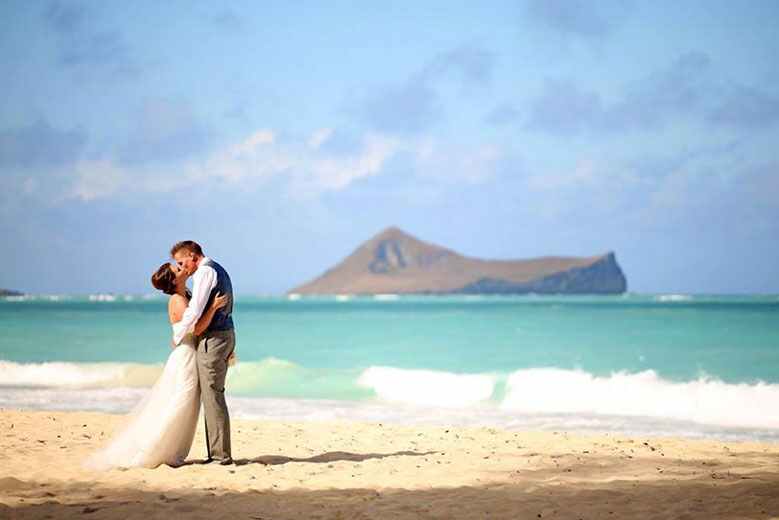 06 May

Real Wedding: Kristy & Shawn
Winter Beach Wedding in Hawaii
Real weddings are so inspiring! To get you in the mood to plan, we asked real brides to spill the details on everything from getting engaged to finding their wedding dresses to the special touches and surprising moments that made their celebrations completely one-of-a-kind. Read on for Kristy and Shawn's winter beach wedding in Hawaii!
Best Advice:
The day before the wedding, we decided to add video to our package, and it was the best move we made—the video was watched by hundreds who couldn't make it.
How did you meet?
I was teamed up with Shawn for three months while working in a remote location in the Canadian wilderness. While the other teams had had enough of each other, we were still really enjoying each other's company. Once the job was over, we started dating. I never could have imagined how this job would change my life.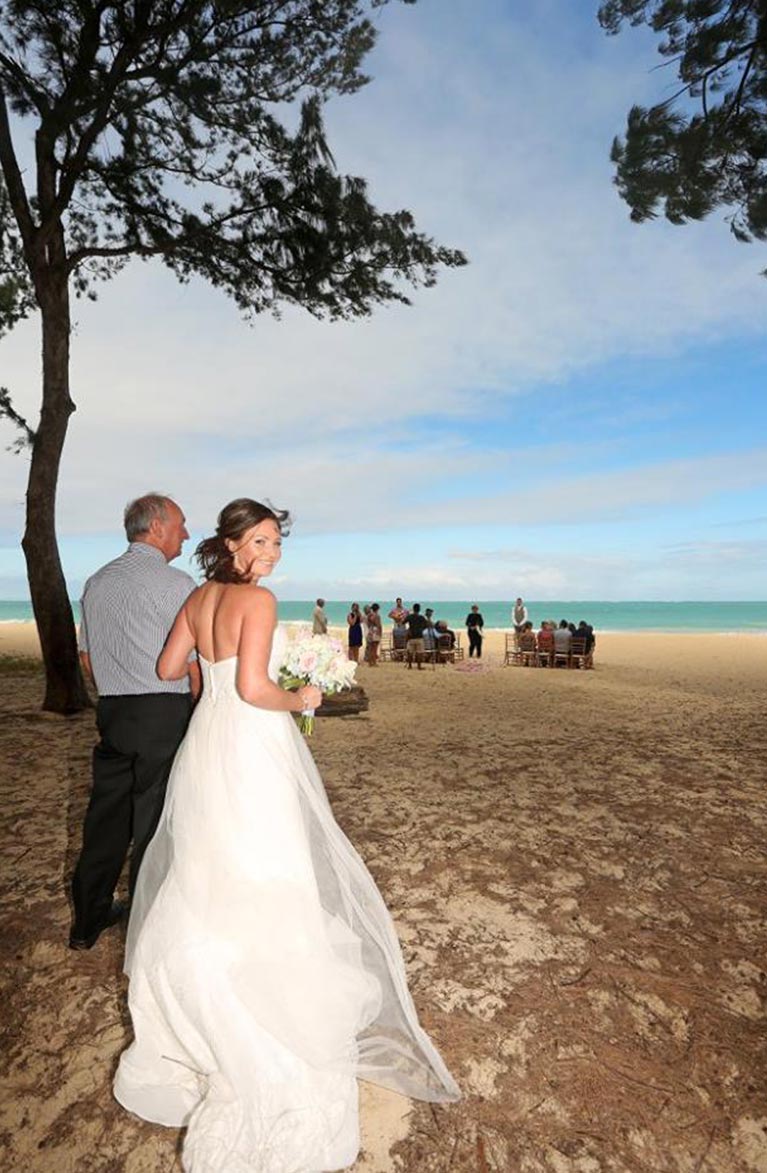 What made you pick Hawaii?
We love the beach and imagined a simple beach getaway. My family is from New Zealand and my husband's family is from Canada and the USA—Hawaii was simply in the middle. We also had family fly in from the United Kingdom and Australia.
Memorable moment:
After the ceremony, we went to a special location, just my husband and me, for more photos. The time we had in the limo was the only time we had by ourselves as newlyweds. We laughed, held hands, and couldn't really believe we were married.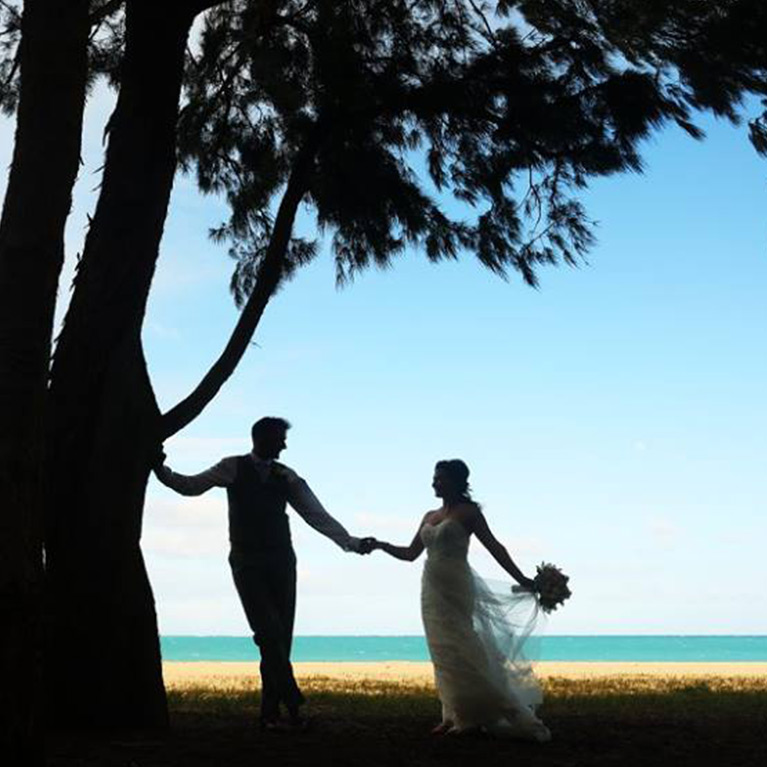 How did you decide on your wedding dress?
I had tried on about a hundred dresses, and I never thought I would have that feeling. It was a huge relief, as the wedding was only three months away and I was able to buy off the rack. This style wasn't at all what I had imaged would be the one, but the employees at David's Bridal were awesome and chose lots of different styles to give me more ideas and found my dress for me.
More Details:
Location: Oahu, Hawaii
Date: February 18th, 2016
Photographer: Greg Heller for Weddings in Hawaii
Wedding Theme: Intimate beach wedding
We know how important your wedding day and special events are to you and we are doing everything in our power to serve you! You can shop with us 24/7 at davidsbridal.com plus we are here for you to help guide you through your wedding planning! See tips for starting to plan your wedding at home, shopping for your wedding dress online with confidence, and more on the blog.
Related Posts: