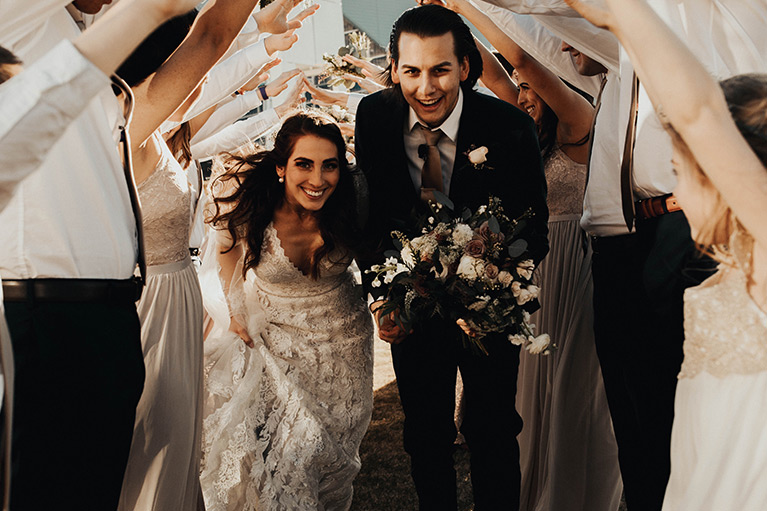 01 Sep

Real Wedding: Avery & Ben
A Romantic Traditional Wedding in Atlanta
Real weddings are so inspiring! To get you in the mood to plan—and party!—we asked real brides to spill the details on everything from getting engaged to finding their wedding dresses to the special touches and surprising moments that made their celebrations completely one-of-a-kind. Read on for Avery and Ben's romantic traditional wedding in Atlanta, Georgia.
Full circle:
"Our first date was at the Atlanta Hawks' first Tinder Night. When we came back the next year as a couple, the Hawks' CEO offered to host our wedding at the arena if we ever got married! We couldn't pass up his offer."

– Avery, Bride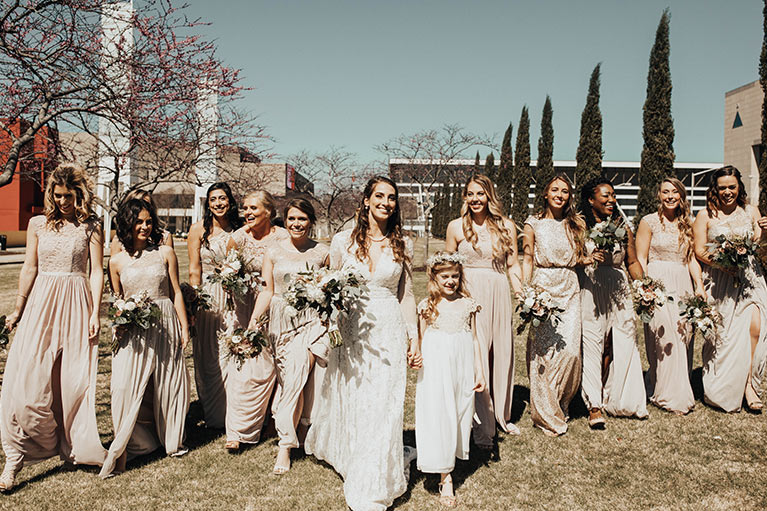 Who picked out the engagement ring?
Funny story: I liked one and apparently Ben bought it. Then I changed my mind, and because I didn't know, he returned the first one and got me the new one I wanted.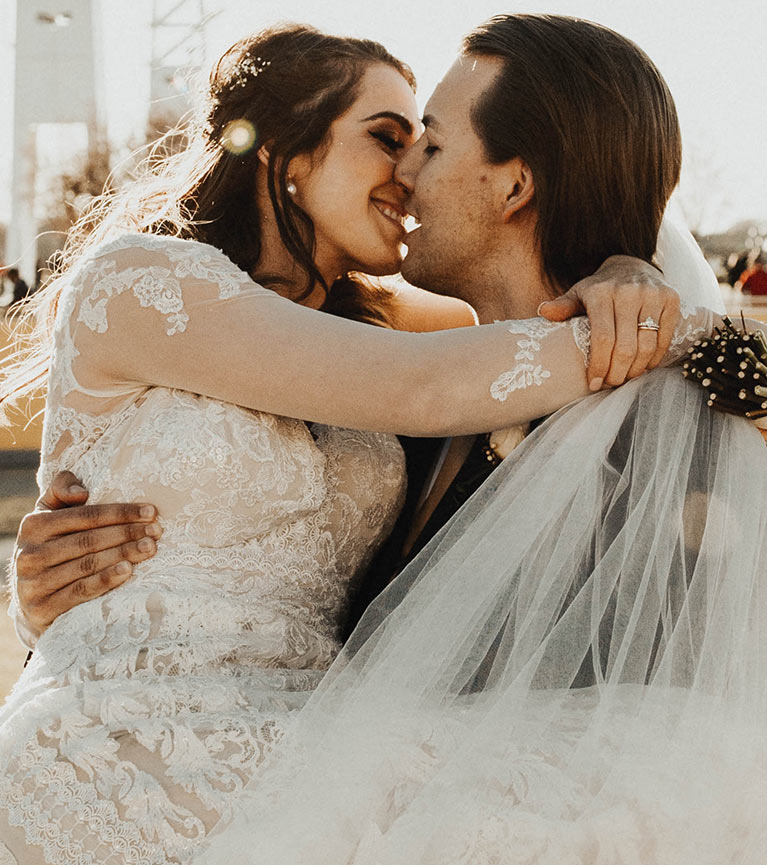 Tell us about your dress and your bridal party's look!
My dress was a lace Melissa Sweet gown with long sleeves, which I wore with lace shoes, a long veil, and my cross necklace. And I had 11 bridesmaids! I liked the look of different colors and styles, so my maid of honor wore gold sequins and the rest wore two other dresses in neutral shades.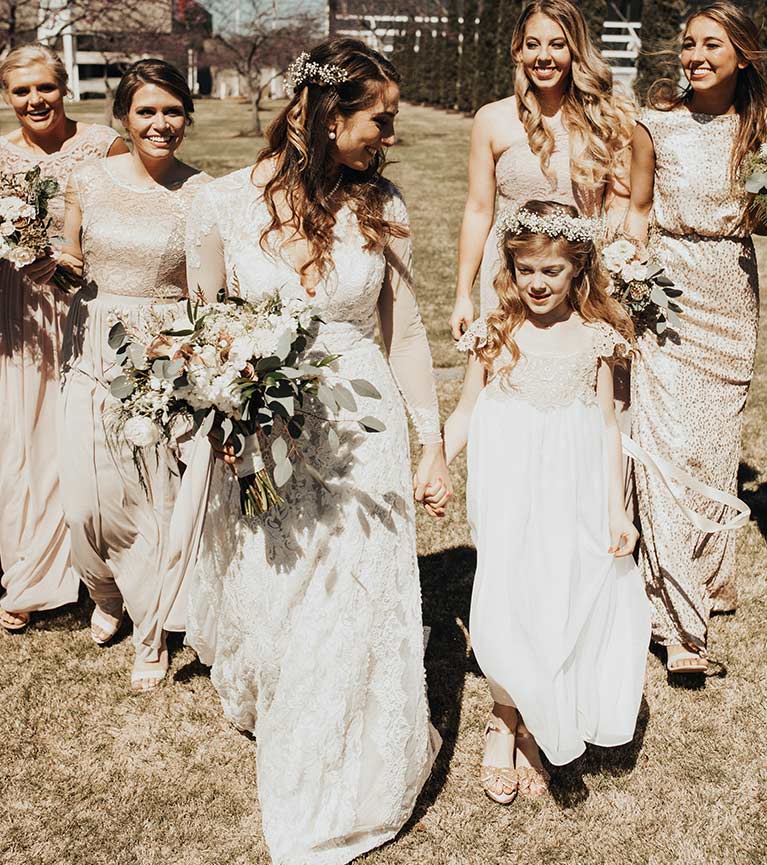 Down-the-aisle Song:
"I Get to Love You" by Ruelle. It's a beautiful song, and Ben and I both love it so much.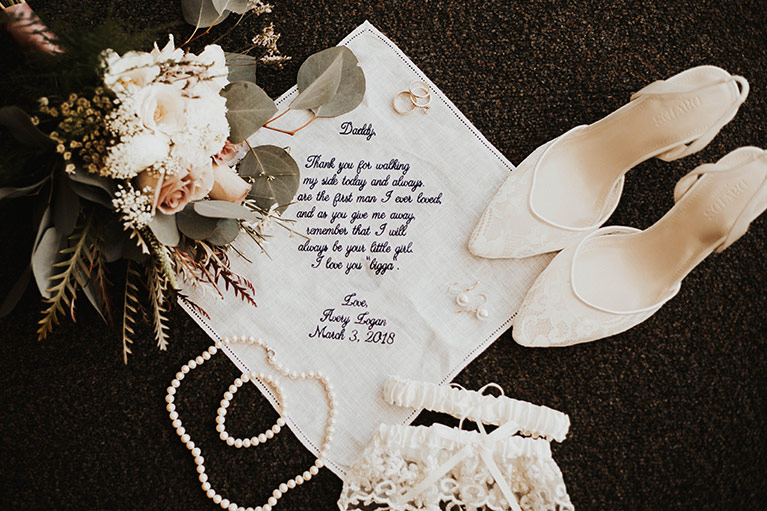 What was it like to get married at the Atlanta Hawks' arena?
Even though it fits 15,000 people, we made it feel so intimate through lighting and decor. My florist made a beautiful backdrop with greenery, and I used a lace aisle runner to match my dress.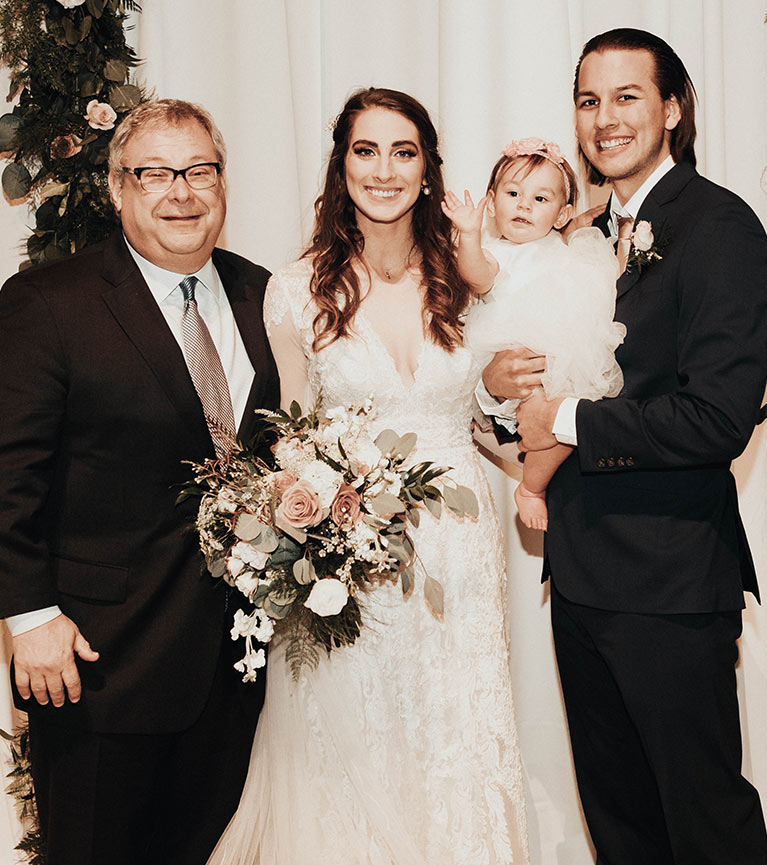 What advice would you share with other brides?
Get help! Don't try to do everything on your own. And try to enjoy all of it—you'll be married before you know it.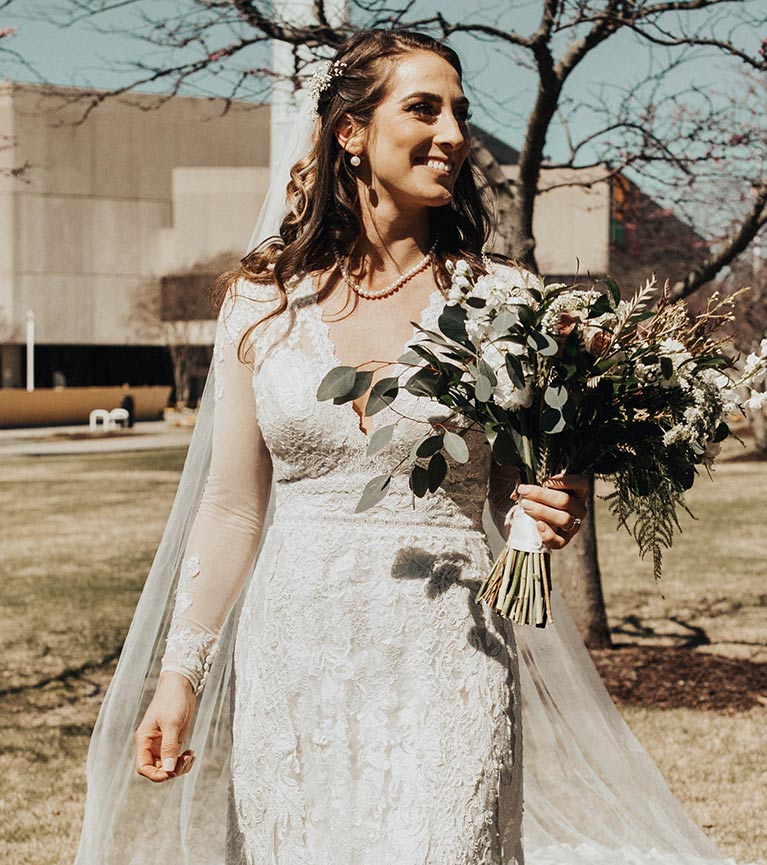 More Details:
Silhouette: Sheath
Location: Atlanta, Georgia
Date: March 3, 2018
Photographer: Emily Battles
Wedding Theme: Romantic Traditional
---
Make an appointment to find YOUR dream wedding dress!
Related Posts: