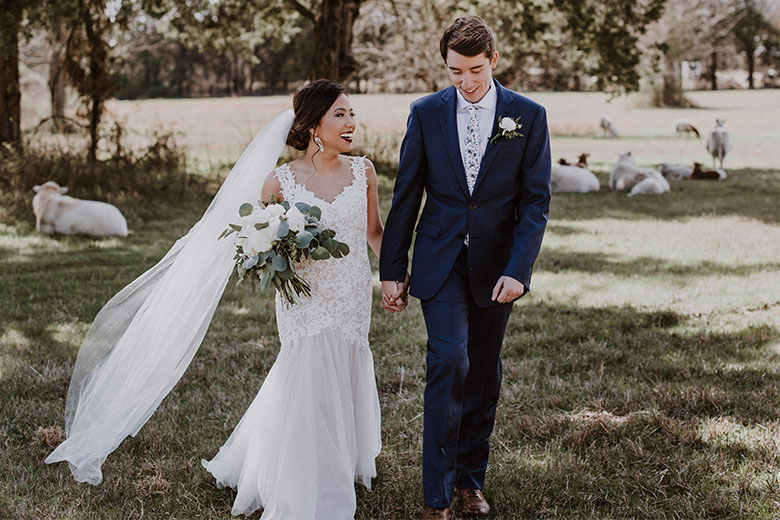 08 Sep

Real Wedding: Anna & Zach
A simple, elegant wedding in Arkansas
Real weddings are so inspiring! To get you in the mood to plan—and party!—we asked real brides to spill the details on everything from getting engaged to finding their wedding dresses to the special touches and surprising moments that made their celebrations completely one-of-a-kind. Read on for Anna and Zach's simple, elegant wedding in Arkansas.
How did you two get engaged?
We made plans to go to dinner then go to Crystal Bridges, a local museum. Crystal Bridges has a few really nice trails nearby, so Zach suggested we enter the museum through one of those trails. I thought, "Why not?" The possibility of him asking me to marry him that very moment did not occur to me until I saw people jogging in their activewear, while we were all dressed up. We got to a small rock bridge with a waterfall, then Zach stopped to turn around-to help me across, I presumed. There he got down on one knee and asked me to marry him.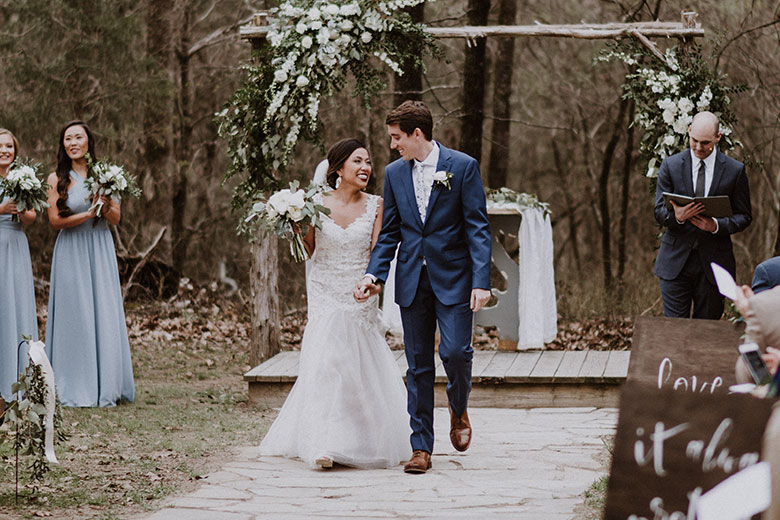 Tell us about your dress!
I had a few dresses I wanted to try on, but nothing I had my heart set on. It was the first one I put on, and I couldn't stop looking at myself in it! I loved the intricate details, the mesh back, the tulle skirt—everything! I was reluctant to take it off, but I knew I should try others before making a decision. The other dresses were beautiful, but I couldn't picture myself in them. I put the first dress back on and I had that "Yes!" moment where I got overwhelmed with emotion because I knew it was the dress. It was perfect for our simple, elegant wedding.
When Zach saw Anna:
Zach is a man of a few words, so he was straight to the point and just said, "You look so, so beautiful!" His actions spoke louder than his words, though, since he couldn't stop looking at me the whole day!
Wedding highlight:
Our reception is my favorite part of the day to look back on. With all the planning and preparation, it was easy to forget that our wedding was all about the people we love most. It was just so fun watching all our friends and family dancing together in the same room!
Any advice for future brides?
My two biggest pieces of advice for future brides would be to bring a support system to your appointment, but don't try to please everyone. And second, trust your instincts and go with your gut! At the end of the day, it's your wedding and you should wear what makes YOU feel beautiful!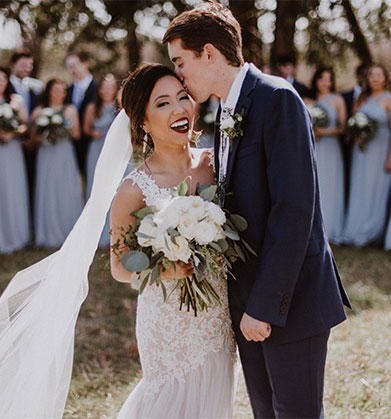 What flavor was your wedding cake?
We had a four-tier cake with a different flavor in each tier. The first layer was white cake, the second was marble with amaretto icing, the third was "death by chocolate," and the top was white cake with raspberry and lemon filling. The cake was all gone 30 minutes after we cut into it!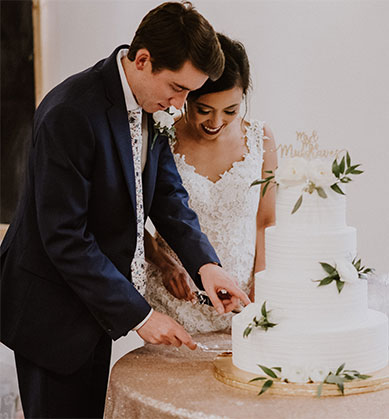 More details:
Location: Mulberry, Arkansas
Photographer: Tanner Burge
Wedding theme: Simple elegance
Make an appointment to find YOUR dream wedding dress.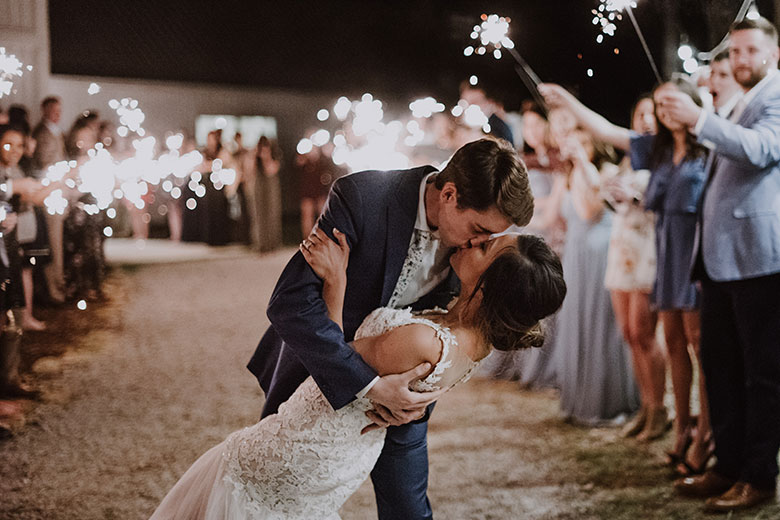 Related Posts: