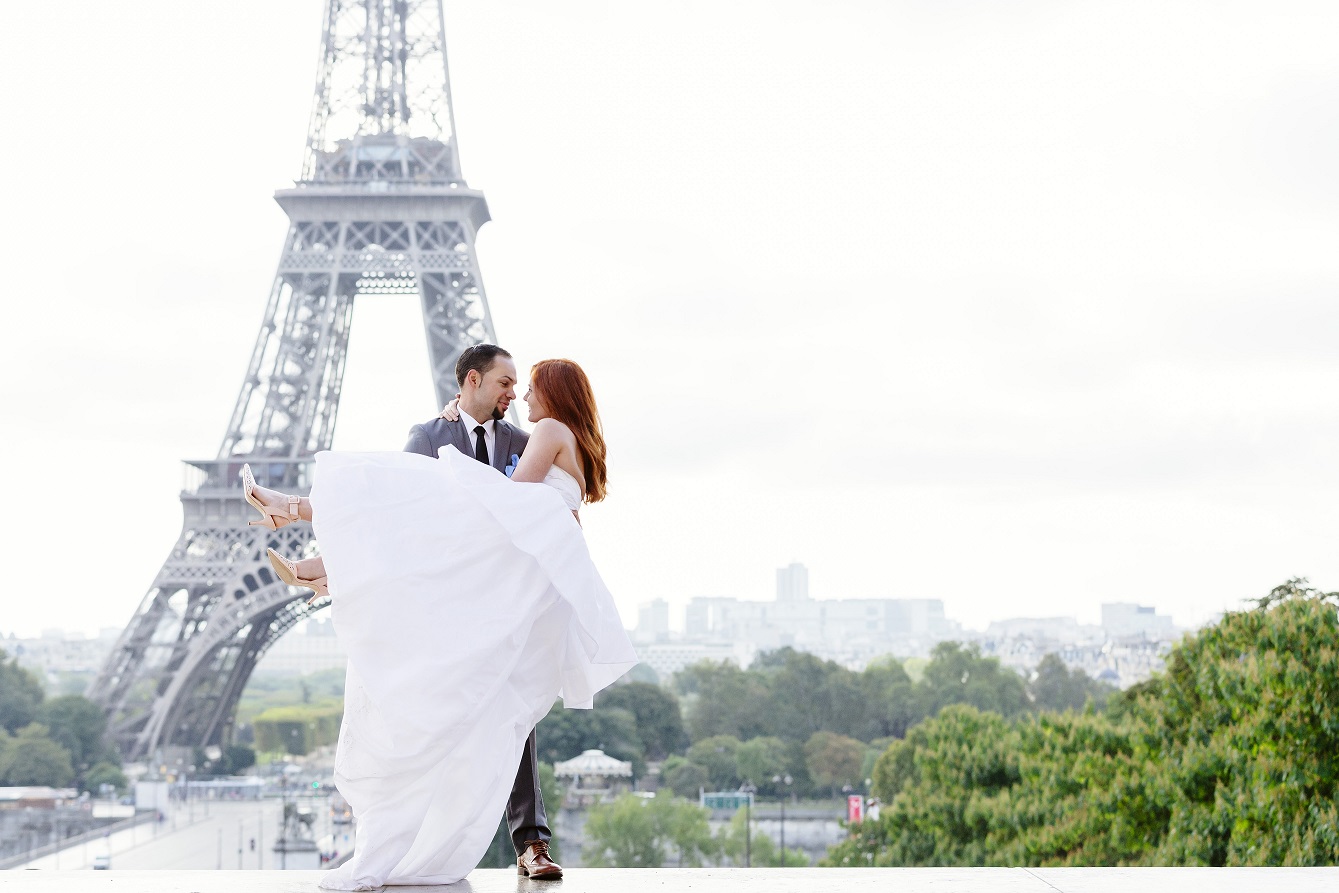 11 Jun

Real Weddings: Emily and TJ
A Romantic Parisian Fall Wedding
Real weddings are so inspiring! To get you in the mood to plan—and party!—we asked real brides to spill the details on everything from getting engaged to finding their wedding dresses to the special touches and surprising moments that made their celebrations completely one-of-a-kind. Read on for Emily and TJ's romantic anniversary shoot in Paris, France.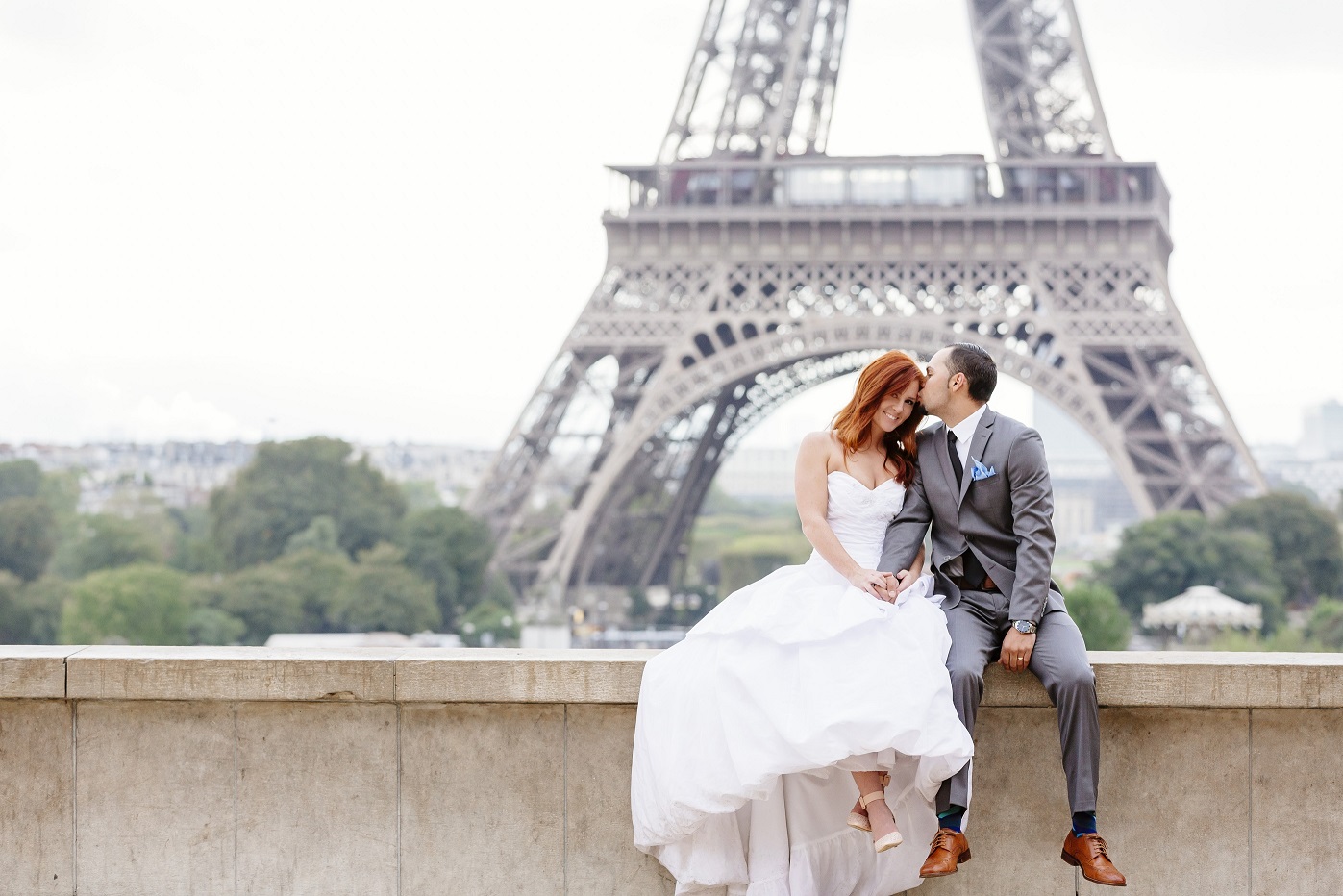 Tell us your love story!
We've been married for over seven years, and together for over ten. He is my dream guy in every way. We met in 2005, right before I graduated high school, after a two-year online friendship. He told me that the first time he met me in person, he thought I was it, and the rest is history. TJ proposed three years later, on Christmas Eve. I was so shocked and surprised I don't even remember what he said to me until he got down on one knee and asked me to spend forever with him. We got married after college graduation and the real adventure began.
Wedding photo do-over:
Our wedding day, while wonderful, was full of flash floods and thunderstorms. We didn't get the outdoor photos I had hoped for, so we knew at some point we would do an anniversary shoot!
How did your anniversary photo shoot happen?
The bad weather on our wedding day motivated us to plan our anniversary photo shoot in Paris. I backpacked through Europe as my last "single adventure" years ago, and Paris was the perfect place to come back to celebrate our wedding anniversary; it was such a romantic and picturesque destination. I'm in love with how the photos turned out! I'm now a firm believer that every bride needs to drag her wedding dress around the world for her own anniversary photo shoot.
Best wedding advice:
Wait to pick your dress until you have an idea of where and when you'll be getting married! Other than that, go with your gut — you'll know it's the one when you put it on.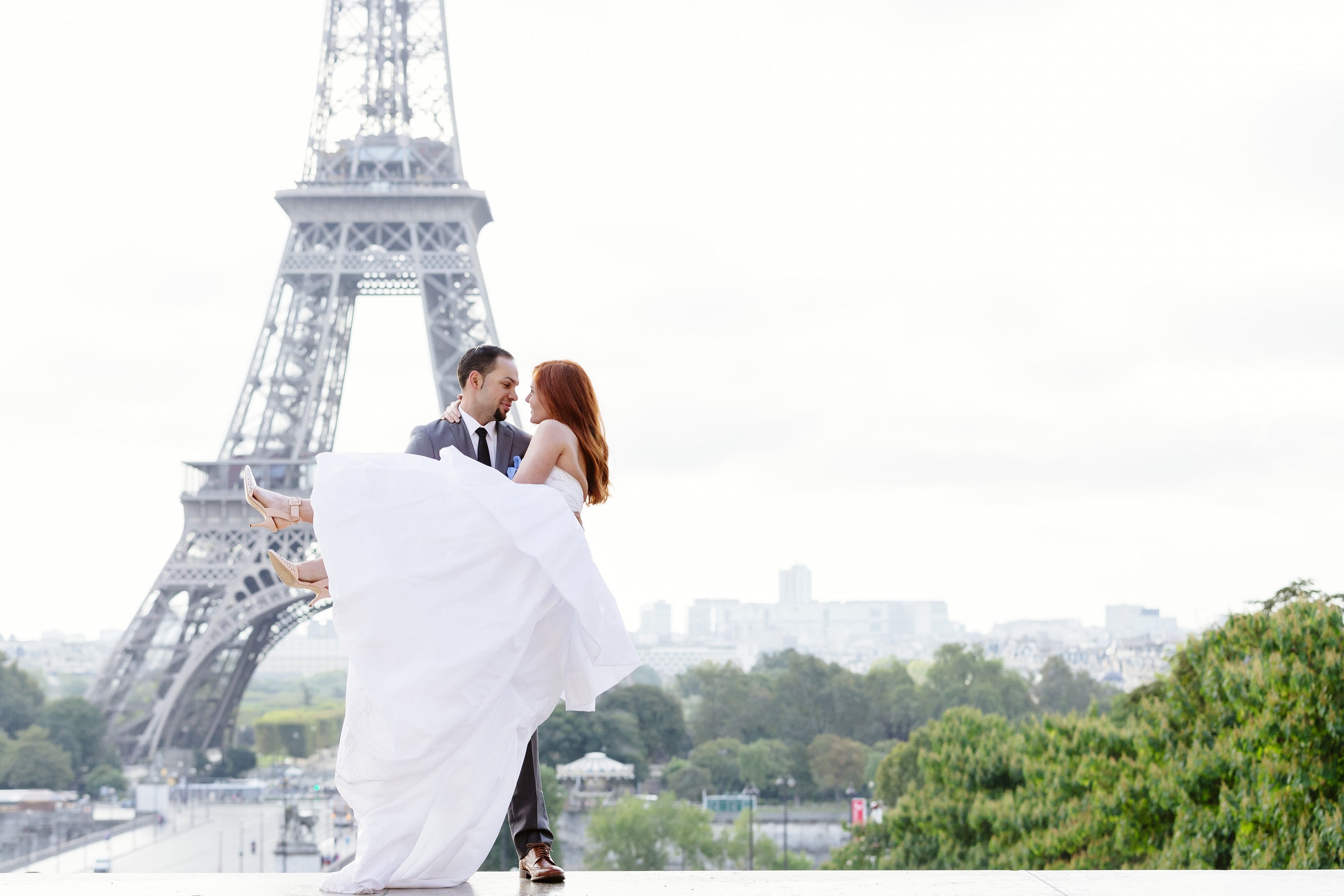 You chose a beautiful dress for your photo shoot. Tell us a little about finding your first wedding dress in 2009.
Before I got engaged, my mom found an inexpensive dress she thought I would like, so we thought, "Why not?" and bought it. However, as I started planning my wedding and went through alterations, I realized it was nothing like the dress I had pictured myself getting married in. I called my mom crying a month before the wedding and said I couldn't get married in that dress. She was very understanding and immediately called to book an appointment at our local David's Bridal. Because my wedding was so soon, what I could try on was somewhat limited, but thankfully, there were some options in the store. The dress I chose was the third I tried on, and I knew right away it was the one. It was unique, modern, fun, and totally me.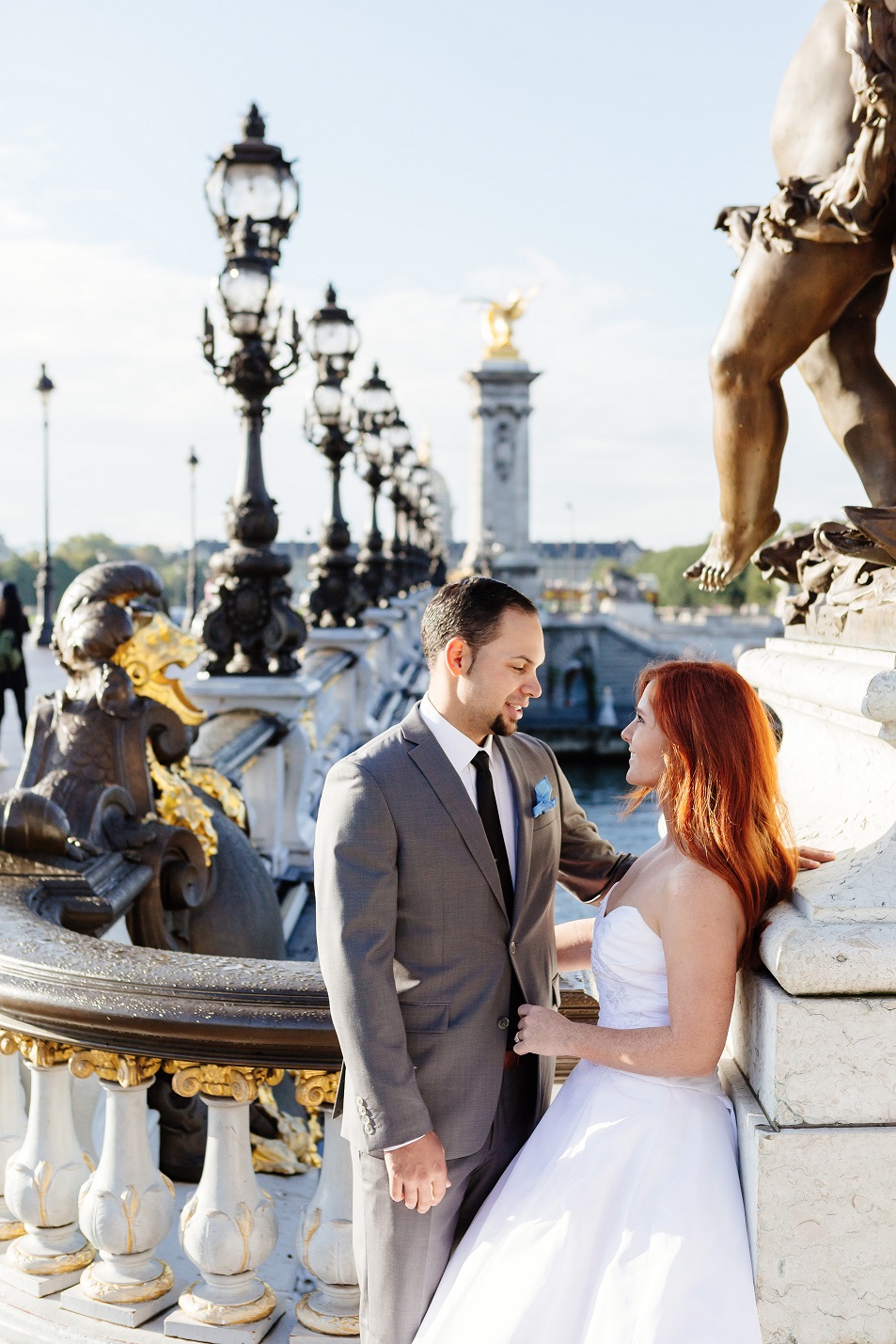 What did TJ think when he first saw you on your wedding day?
I asked him, and these are his words: "I remember thinking that I had seen you in a million other dresses, but for some reason, on that day, in that dress, you had never seemed more beautiful to me. I was just trying not to cry!"
More Details:
Silhouette: Ball Gown
Location: Paris, France
Date: September 2016
Photographer: Federico Guendel of I Heart Paris Photography
Wedding theme: Destination romance
We know how important your wedding day and special events are to you and we are doing everything in our power to serve you! You can shop with us 24/7 at davidsbridal.com plus we are here for you to help guide you through your wedding planning! See tips for starting to plan your wedding at home, shopping for your wedding dress online with confidence, and more on the blog.
Related Posts: