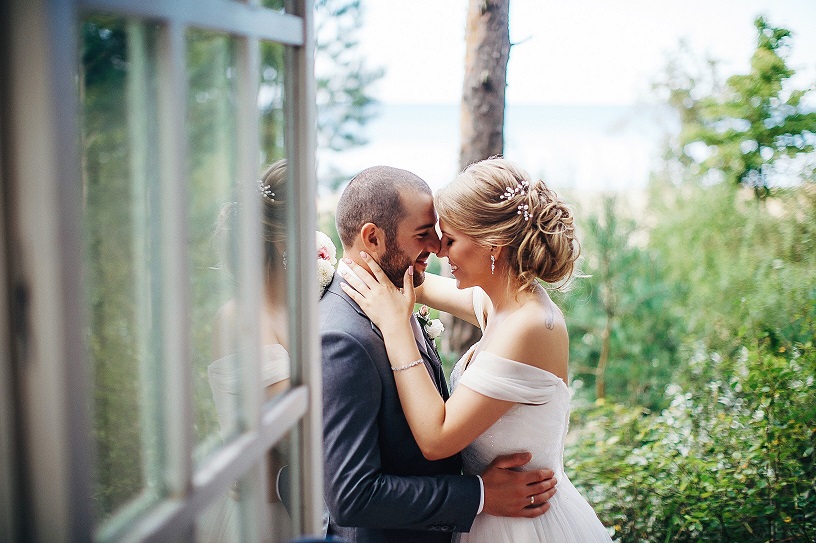 27 May

Real Weddings: Anna & Levan
A Romantic Beach Wedding in Estonia
Real weddings are so inspiring! To get you in the mood to plan—and party!—we asked real brides to spill the details on everything from getting engaged to finding their wedding dresses to the special touches and surprising moments that made their celebrations completely one-of-a-kind. Read on for Anna and Levan's romantic beach wedding in Estonia.
Best advice:
Don't stress out as much as I did! Try to make decisions together as a team.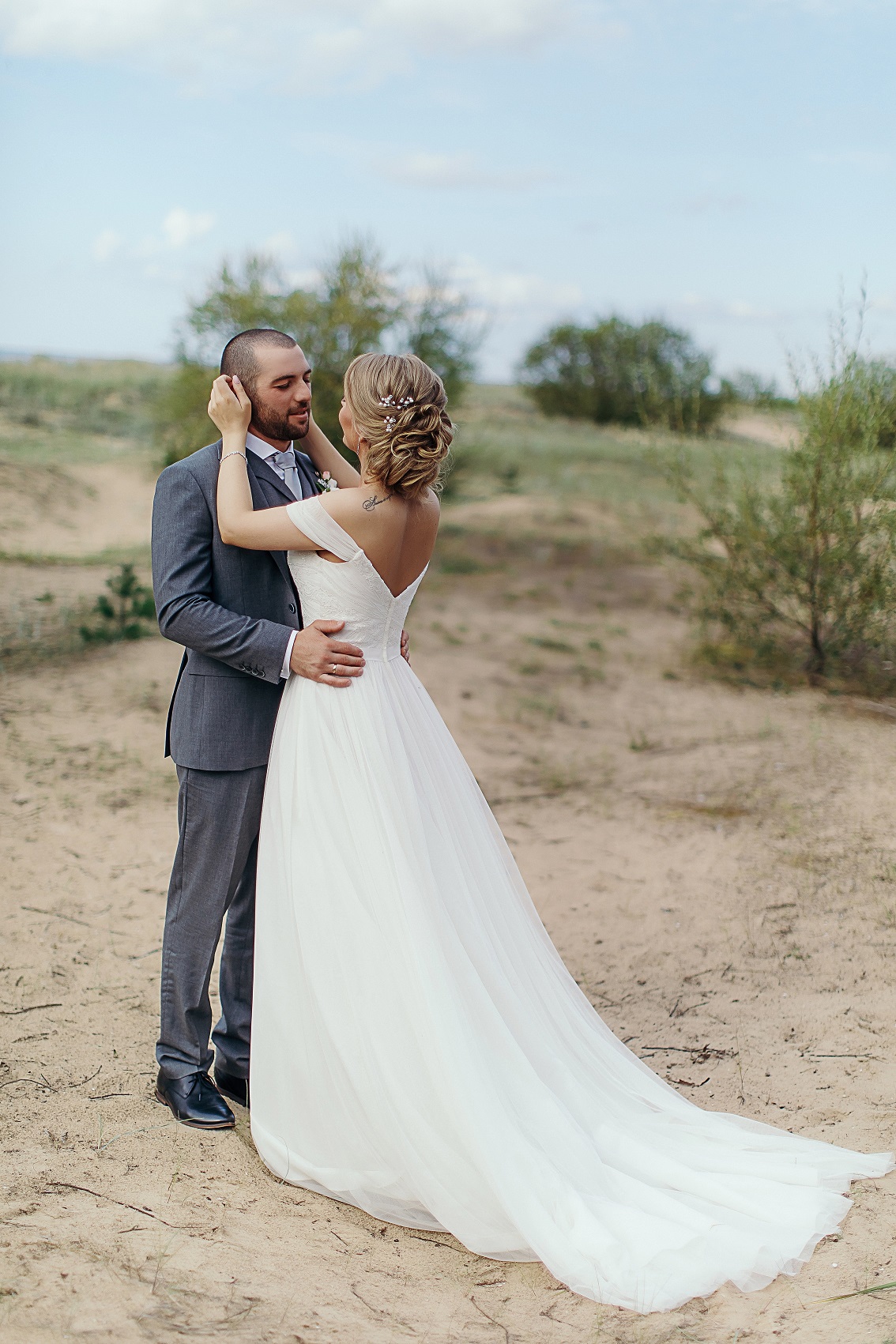 How did he propose?
At home, on a quiet and cozy evening. We'd been watching TV and eating ice cream, and then suddenly he started talking about how much he loved me and how much he wanted to be with me. I was speechless. He took my hand and put the ring on my finger with the words, "Anna, I want to spend every single minute of my life with you. Will you marry me?" I was laughing and crying at the same time.
Tell us about your wedding day!
We had six months to prepare for the most important day of our lives. Our ceremony was on a hotel's property by the seaside. My dad walked me down the aisle, which was a very emotional moment for everybody.

Color theory:
I picked pink bridesmaid dresses because it's been my favorite color, since childhood. I always pictured my bridesmaids wearing pink.
How did you decide on your wedding dress?
I found the dress a month before the wedding. Crazy, right?! It was the first time I went to try on dresses, and the very first dress I tried on was THE ONE! I could not believe how perfectly it fit me and how amazingly the dress reflected my personality. I couldn't wait for our wedding day to come so Levan could see me in this beautiful dress.
What was your favorite detail from the celebration?
Our cake was the most delicious cake I have ever tried in my life. The inside was full of raspberries and blueberries, and the outside was decorated with real soft pink roses. It was so beautiful.
More Details:
Silhouette: Ball gown
Location: Narva-Jõesuu, Estonia
Date: August 19, 2016
Photographer: Jana Semenova
Wedding theme: Romantic beach
We know how important your wedding day and special events are to you and we are doing everything in our power to serve you! You can shop with us 24/7 at davidsbridal.com plus we are here for you to help guide you through your wedding planning! See tips for starting to plan your wedding at home, shopping for your wedding dress online with confidence, and more on the blog.
Related Posts: