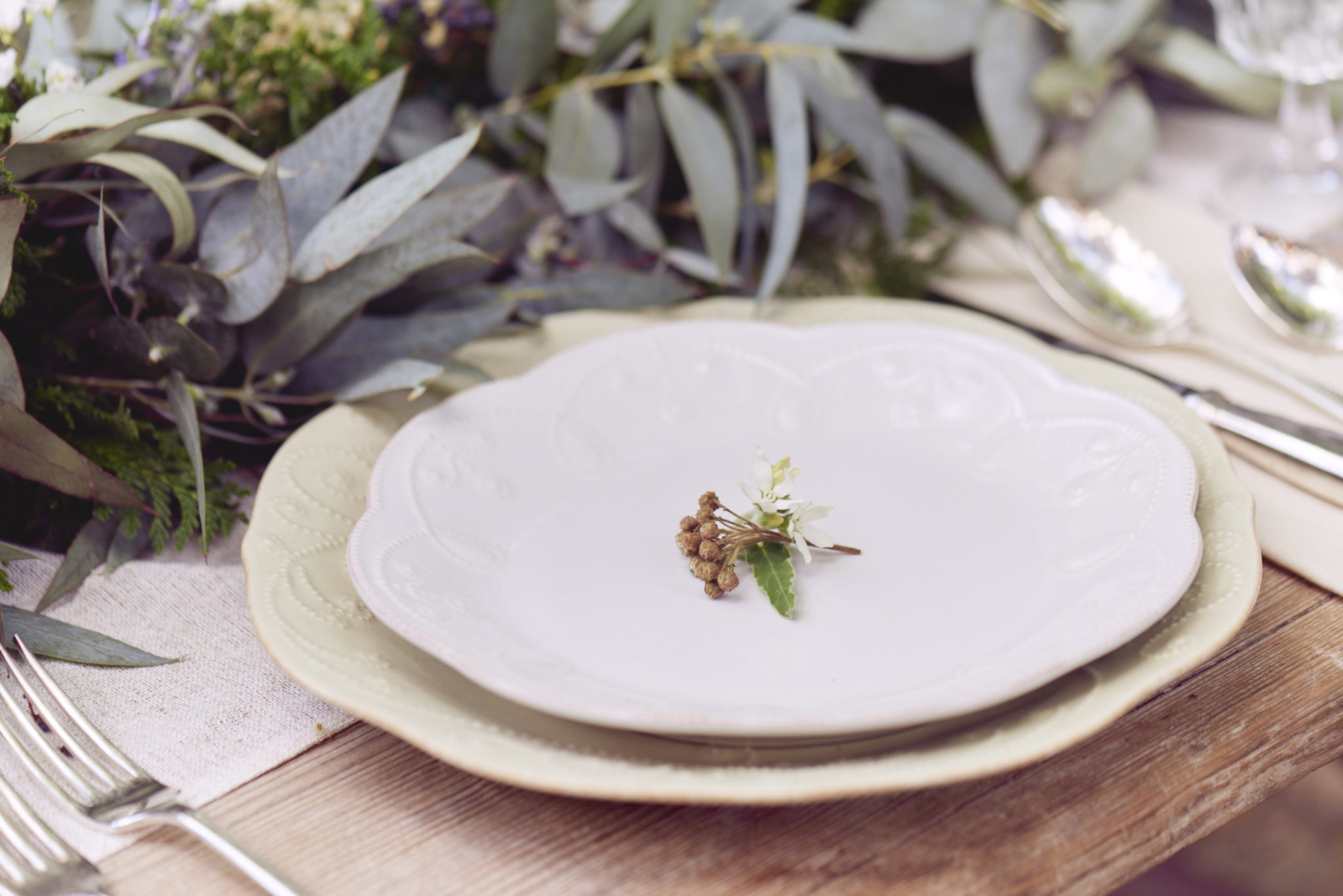 06 Jul

How to Set a Formal Table
Follow these 10 simple steps to set a formal table.
You spent hours building your wedding registry to include all the household essentials and gadgets for your home sweet home. You carefully selected linens, tableware, flatware, glasses, serving dishes and more, but when was the last time you set a formal table for a multi-course meal? Our friends at Lenox share step-by-step instructions for setting your table, whether you're DIY-ing your wedding reception tables, hosting a holiday meal for family or planning a special dinner for two.
First choose a tablecloth that expresses your personality. Include your favorite colors!
Next add a unique centerpiece. Creativity counts here. Fill your favorite vase with fresh flowers to bring out your color theme. Candlesticks will help to provide a soft lighting ambiance to your party.
Now add your dinner plate. Note: even if you don't have fine china, you can still set a formal style table. Lenox has an amazing variety of patterns, from fancy and formal to casually stylish.
Layer on your salad plate. If you're feeling adventurous, you can mix and match your patterns. That's part of the fun!
Add a bowl for the soup or an appetizer course.
The bread plate comes next, placed to the left of the dinner plate at a 45º angle.
Set your flatware now. The knife belongs next to the plate on the right with the spoon beside it. Forks go to the left of the plate, in descending order of size (largest next to the plate). Place soup spoons and salad forks atop the plate.
On to glassware. Set wine and water glasses to the right of the plate at 2 o'clock.
Place the tea cup and saucer or coffee mug to the left of the plate at 10 o'clock.
Complete the picture with a cloth napkin. Give yourself extra points by using a napkin ring or tying the napkin with a distinctive knot, or both.
Now your guests will be greeted with a table that not only sets the mood for the occasion but also expresses your personal style. Enjoy!
Lenox is a leader in quality tabletop, giftware and collectibles. Since 1889, Lenox has been a recognized and trusted name, upholding the highest standards of excellence in artistry and craftsmanship. Find the Lenox tableware for your lifestyle at Bed Bath & Beyond. 
Related Posts: