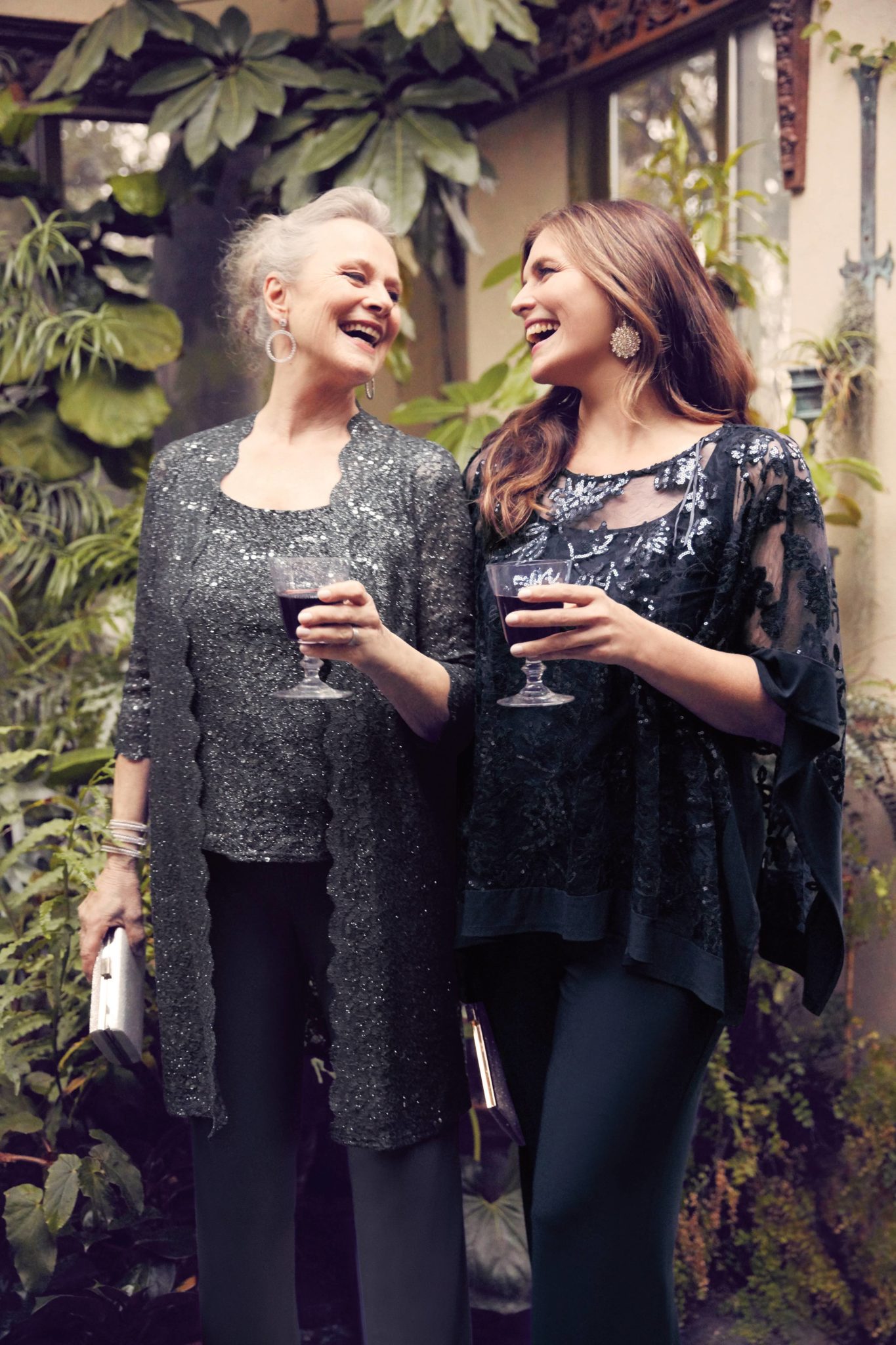 28 Apr

Mother of the Bride Pantsuits You'll Love
Because they're the perfect balance of comfy and chic
Are you looking for something trendy and chic to wear for your daughter or son's big day? We've got you covered! One of the top trends we've been seeing are mother of the bride pantsuits (great for the mother of the groom and grandmom, too!). Today we're breaking down all the reasons why a stylish wedding pantsuit is our top pick for mothers of the bride and grandmom's everywhere to wear on the big day! Keep reading to find out!
Comfort Over Everything
Moms play an important part on the big day so she'll want to wear something that's comfortable, but also stylish. Enter the pantsuit! These separates have loose fitting bottoms that are flattering on all body types. And make moving around and dancing all night long a breeze! These pantsuits come as a three piece set: bottoms, top, and a matching jacket. This is perfect for the Mom that is looking to have layers. You can keep the jacket on for extra coverage or take it off whenever you feel like it!
Color Options
We know color can be very important when it comes to weddings. Which is why we offer mother of the bride pantsuits that come in an array of hues, from beige to pink to plum, to complement any bridal party! Mom will be able to look cohesive while also standing out in her own way! We particularly love this mocha color! This hue is flattering on all skin tones and also pairs back beautifully with all of our bridesmaid colors. Plus the metallic fabric on the top and jacket give Mom that special sparkle she deserves.
Classy & Chic
Mom deserves to stand out in her own way on the big day, which is why we love pantsuits that have any sort of added detail or embellishment. Touches like sequin, lace, or even an attached necklace can take a simple pantsuit and make it wedding-day chic! This specific pantsuit has an illusion lace poncho with an intricate sequin design for an elevated look.
We want Mom and Grandmom to feel and look their best on the big day! Wedding pantsuits are a great option if you're still looking for the perfect day-of look! They're cool, casual, chic, and most importantly comfortable! Shop these mother of the bride pantsuits and more styles online at davidsbridal.com!
Related Posts: