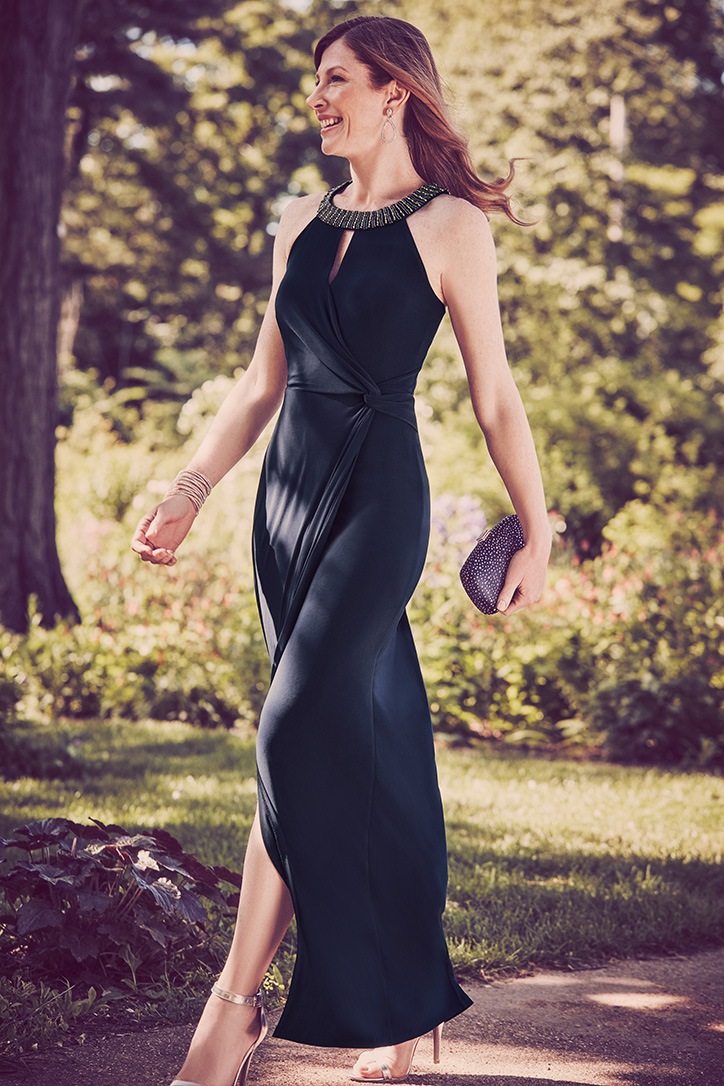 18 Feb

Timeless Trends for the Mother of the Bride
5 looks mom will love.
We know that no wedding dress is chosen without mom's trusted insight, and she deserves a dress that is comfortable, chic, and fitting for the formality of the big day. We're sharing mother of the bride (and groom!) trends that withstand the test of time, plus our current favorite dresses for pulling them off.
Ball Gown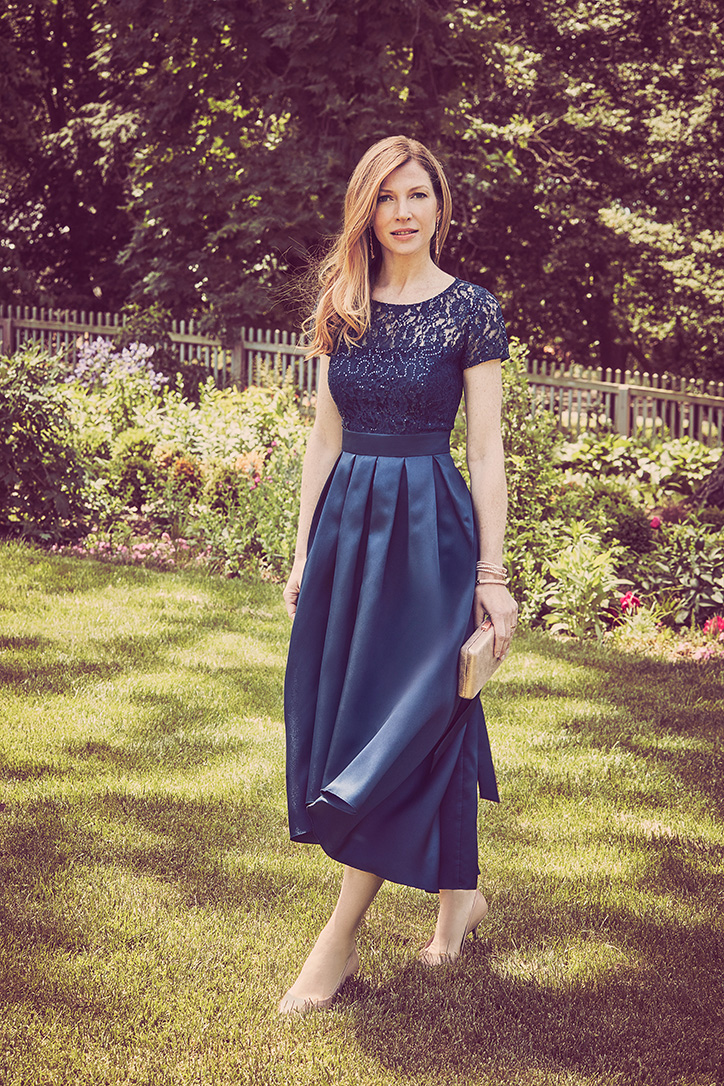 The ball gown is a classic silhouette when you think of weddings. Not only for the bride, the dress shape is fitting for the MOB, too! Formal when paired with a shiny satin, but the unexpected high-low hem is a modern take we are loving.
Off-the-Shoulder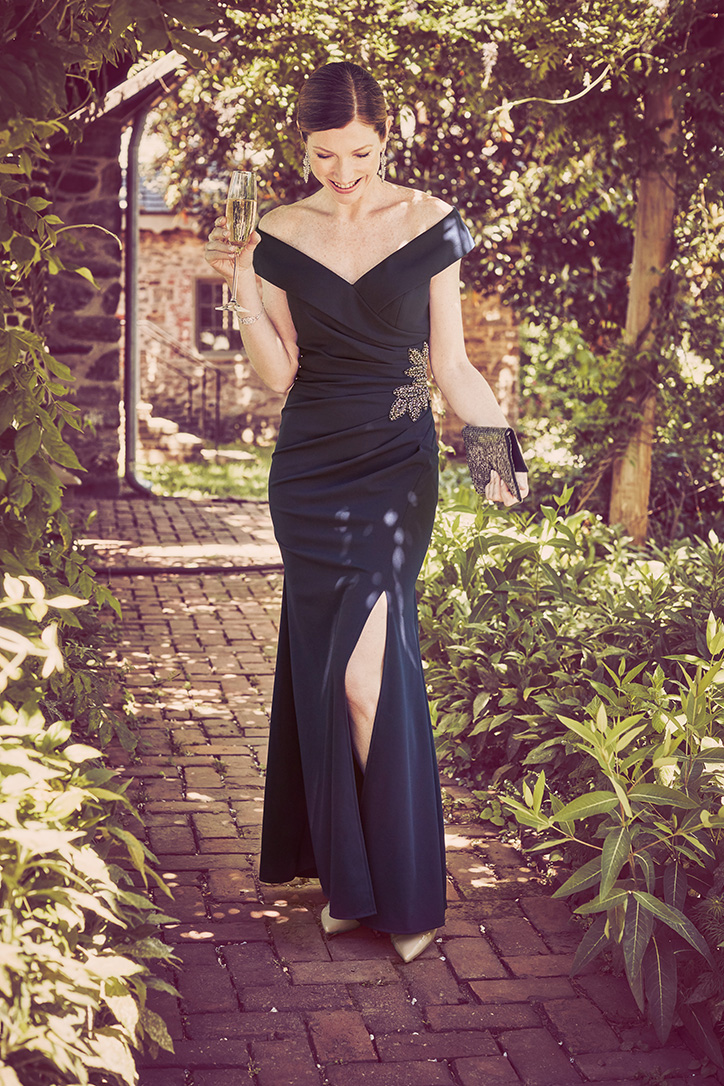 What is called the cold shoulder is a rather inviting dress detail. Metallic shine, all over glitter, or a touch of embellishment give mom the choice to wear an off-the-shoulder dress, no matter the venue. Well-placed knots or ruching at the waist offer flattering tummy coverage (and pretty dimension!).
Capelets + Sleeves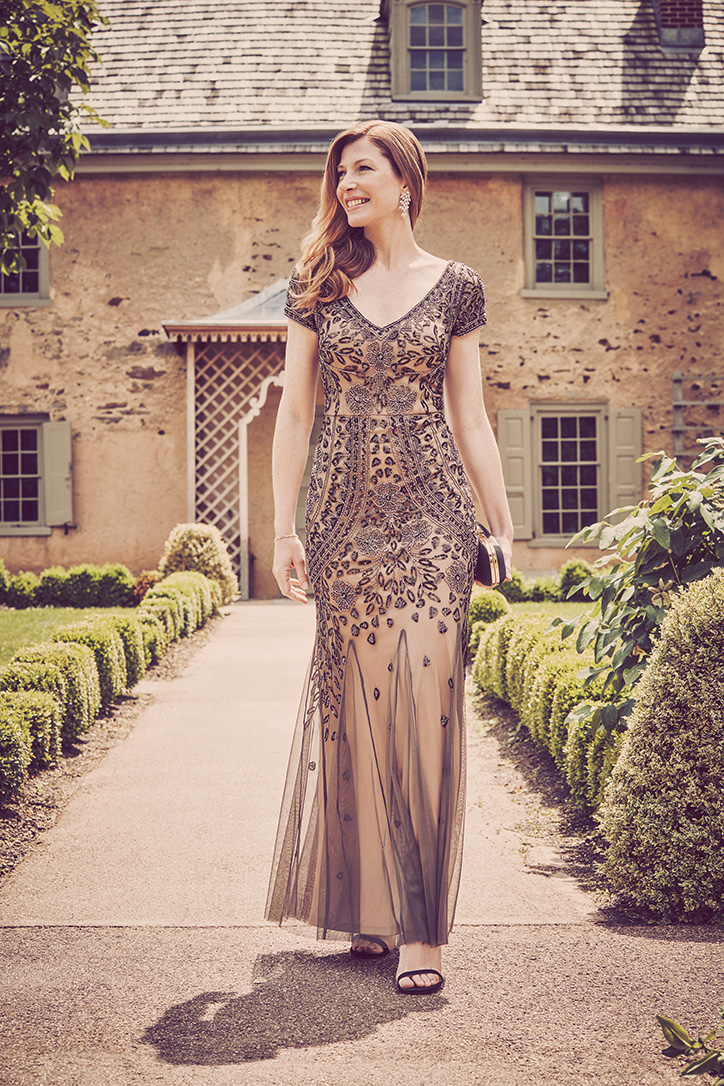 Coordinating capelets or pretty cropped sleeves offer arm coverage while still remaining stylish. The airy details or floral motifs are universally flattering and appropriate for mom.
Florals, Sequins, + Embroidery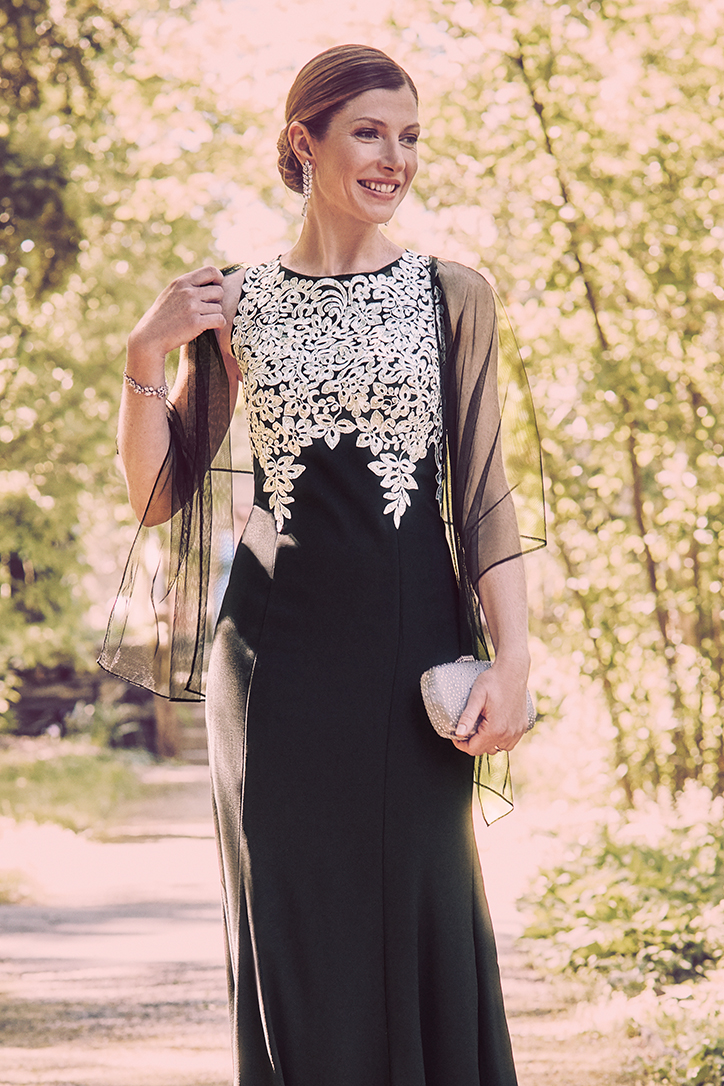 Prints, patterns, and shimmering dress details will always be a yes in our book. Dresses incorporating these details strike a balance between glamour and ease with their soft silhouette and striking characteristics.
Pantsuits and Jumpsuits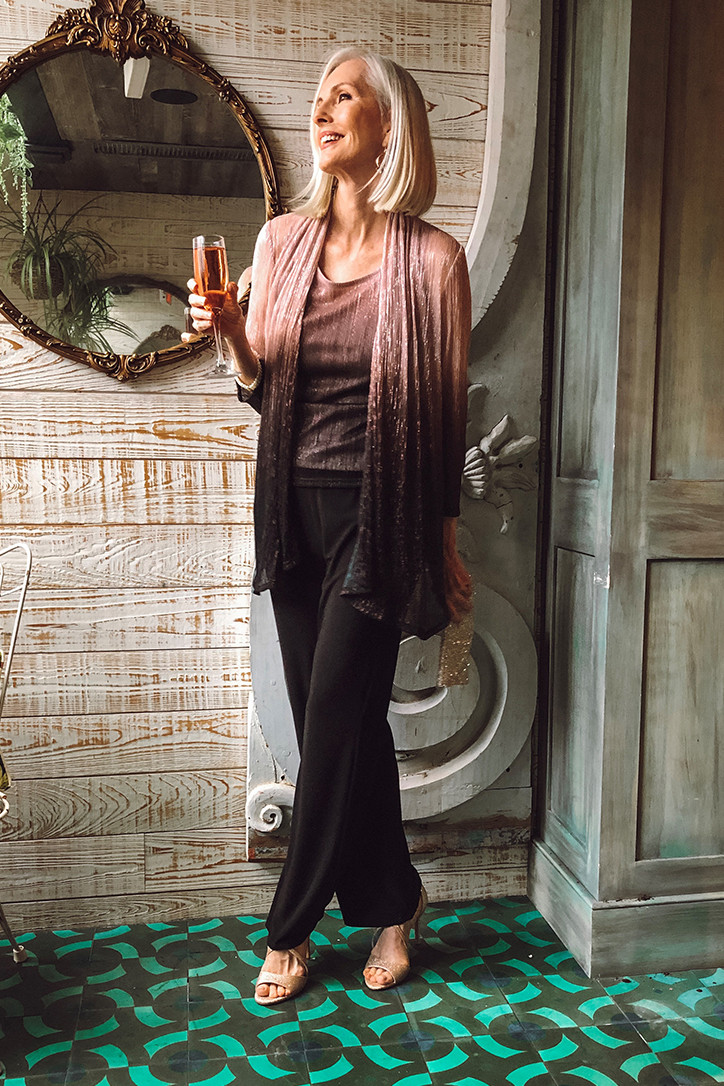 Opting for coordinated separates or easy-to-wear jumpsuits takes the guesswork out of putting together the perfect outfit. And lets be honest, who doesn't love wearing pants? While the best choice for comfort, mother of the bride pantsuits and jumpsuits are incredibly elegant, available in sophisticated colors and pretty details.
Have questions about how to select the perfect mother of the bride or groom dress? Read our post on mother of the bride etiquette, then shop these trends for the mother of the bride and more at davidsbridal.com.
Related Posts: