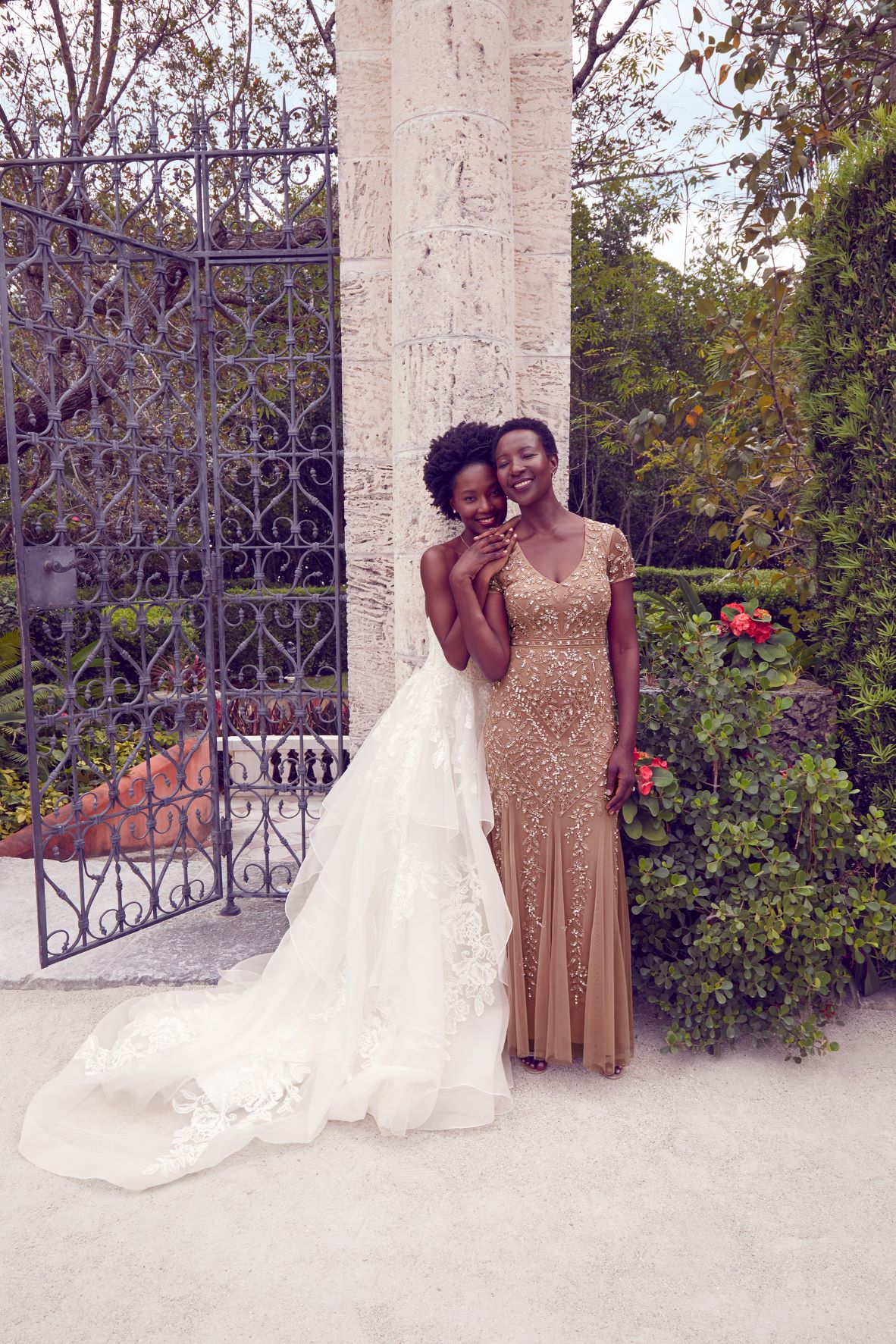 08 Apr

Mother of the Bride Dresses for Different Body Types
How to Pick a Mother of the Bride or Groom Dress That Will Make You Feel Confident!
It's a big day for the mother of the bride and groom, too, so it's important for them to dress the part. What do you wear to look chic and stylish when you are greeting guests, being ushered down the aisle, and posing for family wedding photos? A dress that you feel confident in is key to looking and feeling your best on your child's wedding day. Keep reading to see some of our favorite mother of the bride and groom dresses for a range of different body types, with expert tips to flatter every woman.
Love Your Legs
Show off your legs by wearing a short sheath dress. Opting for a shorter style allows you to experiment with different shades and silhouettes, all while remaining comfortable. Plus, it will accentuate your fabulous pair of shoes!
Styles 9101, 7078, WBM3687, WGIN5281
Find Comfortable Coverage
Looking for a long-sleeve option that doesn't feel restrictive? Try a mother of the bride dress with 3/4 length sleeves, sheer sleeves, or a gown with a chiffon cape overlay. You'll get the coverage you need while looking stylish!
Styles 2475, D40NY22366, WBM2263, D40NY23234
Define Your Waist
Looking to add definition to your waistline? Dresses that hit at the natural waist and have a fuller skirt are the perfect way to highlight this feature. Whether you choose a chic ballgown or a trendy high-low style, these options do wonders to create the illusion of curves and make a sophisticated choice for any mother of the bride.
Styles D40NY23247, D40NY23277, D40NY23244, WBM2575
Flatter Your Figure
Dresses with an empire waist emphasize your décolletage and help enhance your natural silhouette. Lovely details like ruching or cascading ruffles help the fabric come together at the waist, hugging you in all the right places for a figure flattering fit!
Styles WBM2813, D40NY23231, D40NY22670, WGIN5141
Show Off Shoulders
Show off your shoulders in an off the shoulder or strapless gown for an effortlessly elegant look. For more support, pick a spaghetti strap dress with off-the-shoulder cap sleeves!
Style WBM3663, D40NY23247, D40NY23231, D40NY23244
Accentuate Arms
Halter or Tank style dresses are a beautiful way to highlight your arms and show off some one-of-a-kind jewelry. Add outerwear to any of these styles for a perfect day to night look, or for a bit of extra coverage (and warmth!) at your next event.
Styles WBM2831, WBM2411V2, WBM3667, WBM3178
Feel Pretty in Pantsuits
If a dress doesn't suit your style, we recommend trying a pantsuit. They're casual, chic, and (most importantly) comfortable. Take your look to the next level by adding accessories that complement the beading, embellishments, or sparkle on your pantsuit!
Styles WBM2418V1, 5012, 28865, 9862
Finding the perfect style that suits you can be a daunting task, but we are here to help! When picking a dress you want to consider which aspects of your body type you want to accentuate and draw the eye to. For more guidance as you shop for a mother of the bride or mother of the groom dress, explore our Mother of the Bride and Groom inspiration guide.
Planning a wedding? Sign up for our Diamond Loyalty program—it's free!—and find local wedding vendors. Follow us on Instagram, Pinterest, TikTok and Facebook for more Mother of the Bride inspiration or click here to book an appointment.
Related Posts: