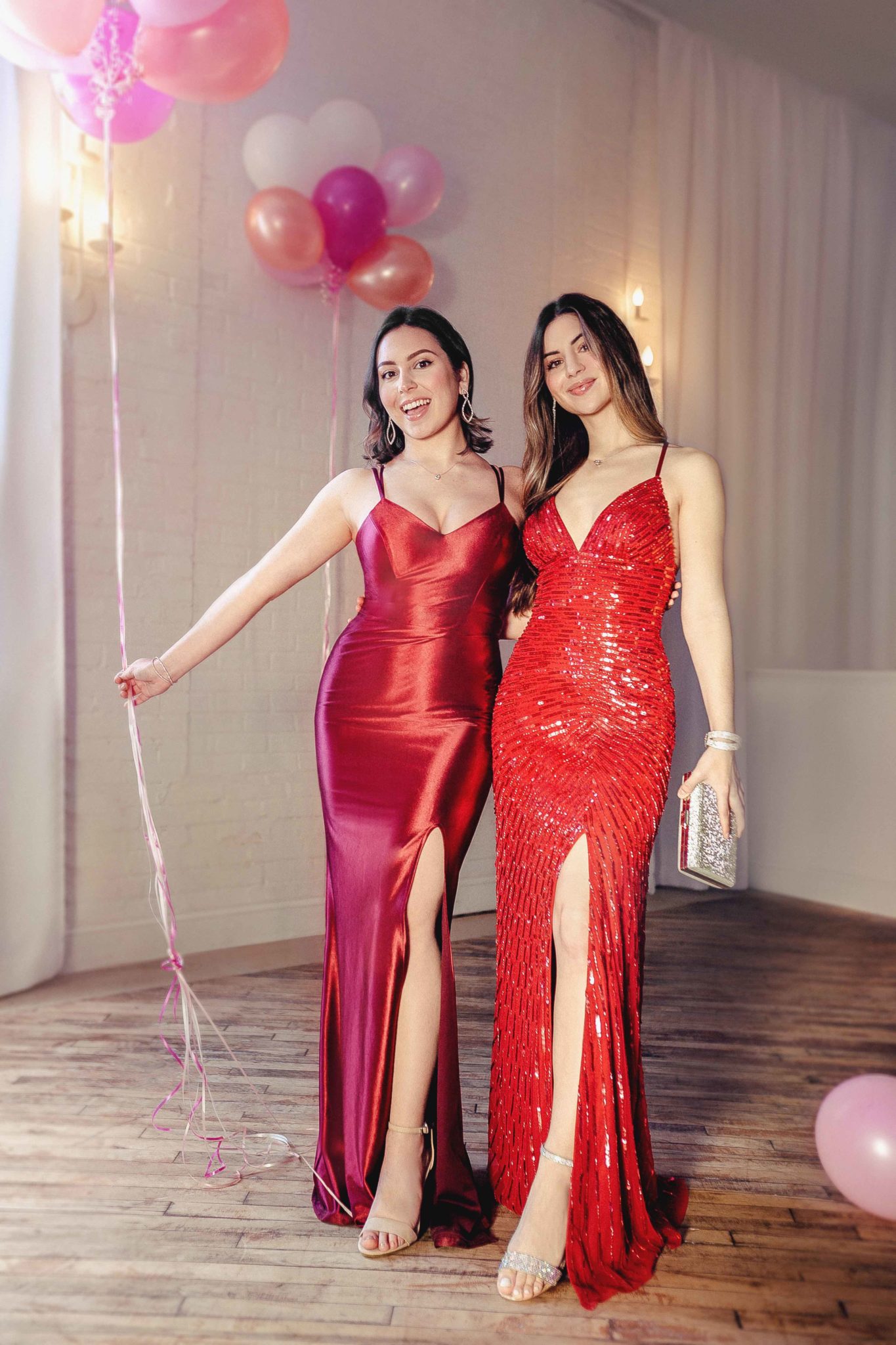 15 Jan

Prom Dresses by Zodiac Sign

We get it, prom dress shopping can be overwhelming at times. From color to trend, to fabric and silhouette, you can take your prom look in so many directions. This season, we're reaching for the stars to help guide and inspire your prom dress style. Our zodiac signs provide some pretty accurate insights into our personalities, and with that, our fashion sense too! Take a look at the stars above (or keep reading below 😉) for your most compatible prom dresses by zodiac sign.
Aries (March 21- April 19)
Passionate, Determined, Adventurous
Element: Fire
Power Color: Red
Aries are daring and love a little flare. Make a bold statement with a shade of fiery red on your prom night. Or. play up your adventurous side with an open leg slit for added drama.
Styles WBM2402V1, WGINKI20191020, 21927
Taurus (April 20- May 20)
Generous, Resourceful, Hard-working
Element: Earth
Trend: Sleek and Shine
Those born under the Taurus sign love luxury and comfort. The sleek and shine trend is a perfect harmony of both. As for practicality, we have you covered! Pockets are a must for your cell phone while you're on the dance floor, and these dresses have it all!
Styles WBM2440V2W, WBM2452V2, WBM2396
Gemini (May 21- June 20)
Friendly, Outgoing, Optimistic
Element: Air
Trend: Beading
Gemini's need a dress that's equally outgoing as they are. Try a beaded and sequined look to steal the spotlight on your prom night. Multicolor metallics will have you shining all night long!
Styles WGINSLD2891, WBM2298, 21917D
Cancer (June 21- July 22)
Caring, Supportive, Empathetic
Element: Water
Power Color: Neutrals
Cancers love a sleek and sophisticated look. Let your personality shine through by embracing a simple style, but the statement you'll make is anything but boring! A neutral color palette radiates glitz and glamour for prom.
Style WBM2292V1, X43351DJ735, WBM2434V2
Leo (July 23- August 22)
Confident, Open-hearted, Energetic
Element: Fire
Trend: Back Detail
Leo's are known to be the life of the party. These figure-flattering silhouettes have more than meets the eye. Turn around to show off these stunning back details, and all eyes will be on you.
Style WBM2402V1, WBM2285V2, WBM2299
Virgo (August 23- September 22)
Intelligent, Gentle, Humble
Element: Earth
Trend: Whimsical
Earth to Virgos- embrace your inner sweet side with a whimsical style. Ethereal chiffon fabrics will have you feeling flirty and fun on prom night.
Styles WGINSLD2772, ADJP2229, 3622BR7B
Libra (September 23- October 22)
Patient, Sociable, Charming
Element: Air
Power Color: Pastels
You know you're a fashion-forward Libra if you're drawn to soft pastels and trendy embellishments. Wow-factor is an understatement with these lovely silhouettes. Heart eyes! 😍
Style WGIN489420A, WBM2466, CRF3473982
Scorpio (October 23- November 21)
Caring, Loyal, Curious
Element: Water
Trend: Velvet
Scorpios, take a step out of your comfort zone! You're polished and put-together and now's your chance to shine. Embrace some tried and true trends like velvet – but put your own spin on it with beautiful embroidery or an unexpected silhouette.
Style 1656CH7C, 1656UD8B, WBM2402V3
Sagittarius (November 21- December 21)
Honest, Open-minded, Friendly
Element: Fire
Trend: Plunging Necklines
Take your Sagittarius style statement one step further. Make a daring entrance in a glamorous gown with plunging neckline detail. Shimmering crystals provide a touch of shine for this fire sign.
Styles WBM2436, WBM2299, WBM2452V2
Capricorn (December 22- January 19)
Ambitious, Independent, Practical
Element: Earth
Power Color: Dark Green
Capricorns, channel your written-in-the-stars color and pull together your prom look with solid shades of green. This hue is simple yet flattering and the color of ambition. Look for emerald dresses complete with a pretty (and practical) strappy neckline for dancing all night long.
Style WBM2303RW, ABF3405600, D24NY005
Aquarius (January 20- February 18)
Spontaneous, Tolerant, Fearless
Element: Air
Trend: Metallics
Aquarius's show off your spontaneous and eccentric side by experimenting with metallics. Iridescent shine will catch the light as you dance the night away. A fun neckline will have you totally turning heads!
Style WBM1783, VCTNV045RW, 2139D
Pisces (February 19- March 20)
Kind, Creative, Compassionate
Element: Water
Power Color: Aquamarine
Free-spirited at heart, Pisces aren't afraid to add a touch of whimsy to their look! They are never over the top but instead always serving up some serious style. An easy-breezy blue will be the perfect color palette to start with – show off your personality with different glamorous details!
Style D24NY013, 1299BN1, WBM2405V1W
You'll be thanking your lucky stars when you find your destined prom dresses by zodiac sign! Found the dress? Make sure to read out our Prom Checklist to make sure you have everything else you need on your big night! Make an appointment to try on the styles that the stars have in store for you.
Related Posts: