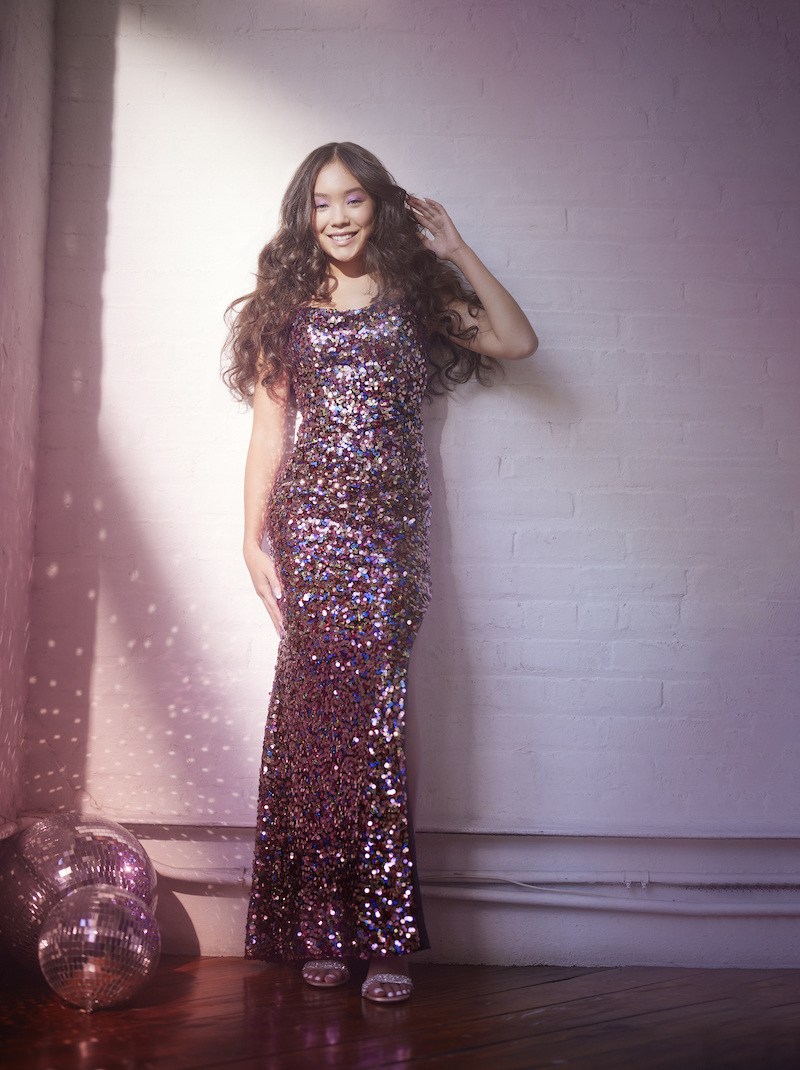 18 Sep

What's The Difference Between Homecoming and Prom?

School dances are some of the most anticipated events in a teen's or young adult's life. But if you or your child are new to high school, it's normal to have some questions about the difference between homecoming and prom.

While both events involve dressing up and gathering together, key differences could impact your attire. These festivities happen during different times of the year, serve different purposes, and welcome different groups of attendees. Keep reading for more in-depth insights into these events and how to dress for the occasion.
What is homecoming?
Homecoming is often a week-long event that's inclusive of underclassmen and alumni. It's usually held in September or October, doubling as a celebration of the return to school. The tradition began at colleges in the early 1900s, where schools celebrated the season's first football game and alums visited their alma mater. In high school, homecoming has activities that scream school spirit. Get excited for pep rallies, parades, a football game, and the homecoming dance.
What is prom?
Prom—short for a promenade dance—is a formal dance typically held for upper classmen at the end of the school year. The history of prom began in the pre-war era of America when public education expanded, allowing more students to experience school activities. The event served as a passage from adolescence to adulthood, which was once reserved for wealthier students like debutante balls, but soon became universal to all.
How do prom and homecoming compare?
Homecoming is typically a more relaxed event than prom. Students attend with either a date or with a group of friends. The dress code is semi-formal, and teenagers wear things like cocktail dresses, button-downs, and slacks. Schools may have different requirements for the occasion, but the biggest difference between homecoming and prom dress codes is that homecoming dresses are shorter, hitting above or just below the knee.

Proms are more formal than homecoming, with more rules and traditions. Teenagers attend as couples, and the dance is limited to either juniors, seniors, or both, based on the size of the school and what part of the country you're in. Schools encourage wearing formal attire like long evening gowns, tuxedos, or suits. Prom dresses are typically floor-length and can be found in a variety of silhouettes and colors.

However, homecoming and prom do share some traditions. One example is the exchange of corsages and boutonnieres before the event, usually when one is picked up by their date. Crowning the king and queen is also an exciting moment for both occasions. Asking someone to be your date for the event also became a tradition of its own. Homecoming proposals have become more complex and extravagant in recent years, borrowing from the grandeur of promposals (prom proposals). These gestures are often posted on social media, and—in most cases—the grander they are, the more shareable.
How to choose a dress for homecoming or prom?
Homecoming Dresses
Styles D24NY23509, WBM3799 & WBM3782V2
Both school festivities are great opportunities to showcase your style and personality. Cocktail dresses are the usual homecoming staples; they're short, sweet, easy to wear, and make for a relaxed semi-formal look. You can go all-out with fun accessories since shorter dresses aren't as pricey as gowns, or stick with something simple if you have a colorful or patterned dress. In some parts of the country, teenagers do opt for longer gowns for homecoming, but they are typically still more casual than prom dresses.
Prom Dresses
Styles WBM3377, WBM3417 and WBM3512
In contrast, prom is the best time to don a long, formal dress. It can be overwhelming to choose a prom dress, so it helps to establish your vision and budget before going dress shopping. Consider looking at current prom trends ahead of time to get an idea of what you might want to try on.
Color trends for your prom dress are also something to consider. Your dress can be on the simple side, but jewel tones like emerald or sapphire can add a touch of elegance. You can keep it classic with a black prom dress or add some shine with iridescence. Try to keep your accessories minimal so that the focus will be on your dress, and so you won't exceed your budget.
While homecoming and prom have differences, especially in the dress code, wearing the right dress can make the night even more magical. These events mark important milestones, and dressing up with your friends or spending time with your date at these dances can give you lifelong memories you'll cherish for years to come. And when you look back on them, you'll also want to remember how lovely you looked and felt.
Shopping for prom or homecoming? Find your dream dress online at DavidsBridal.com or at your local David's Bridal store!
Related Posts: