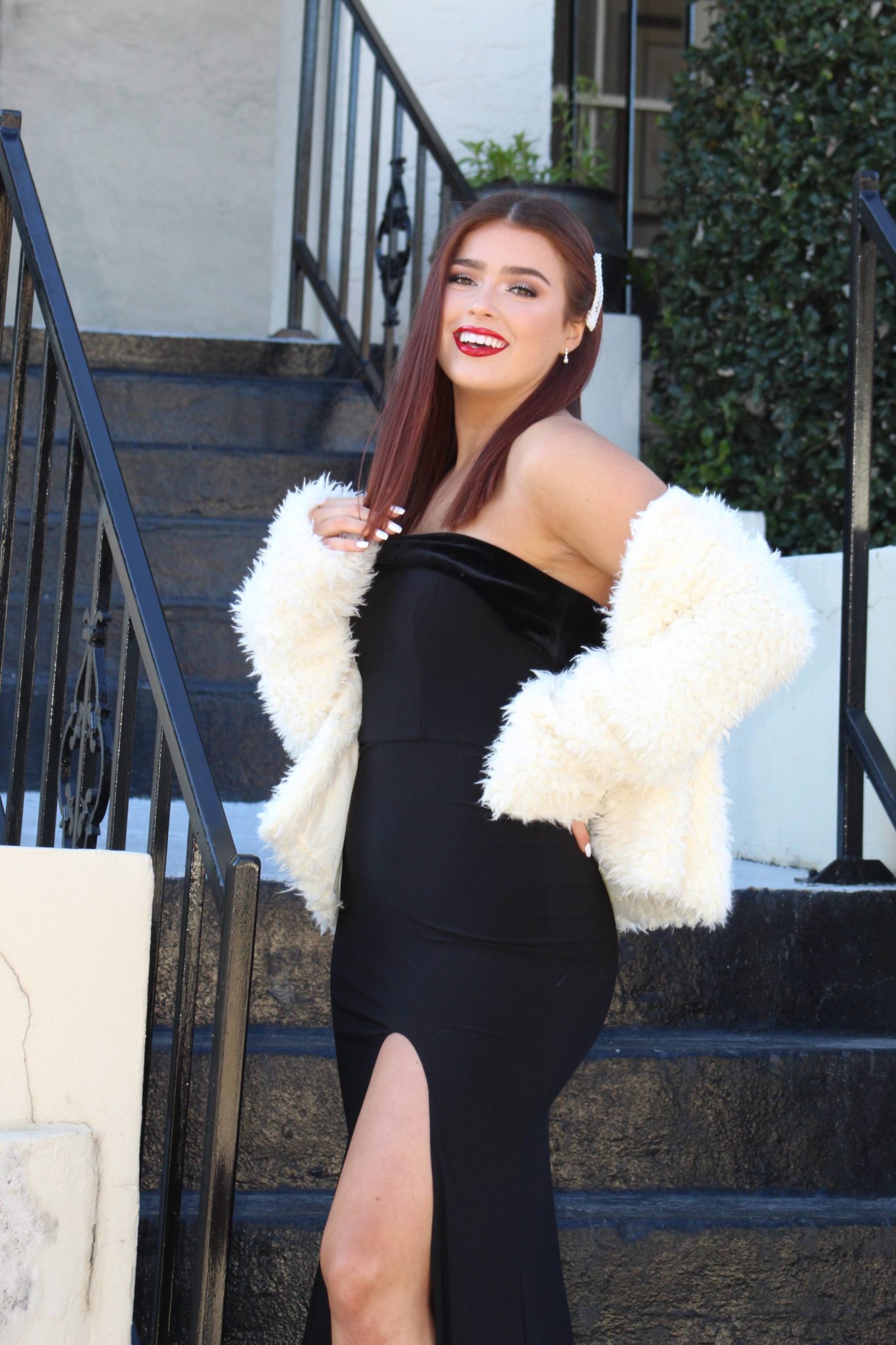 20 Dec

New Year's Eve Outfit Inspiration
Ring In The New Decade in Style!
The end of a decade is something worth celebrating – and here at David's Bridal we like to celebrate in style! 2020 is inspiring us to embody Old Hollywood glamour and the allure of the 1920's! Whether you'll be watching the ball drop on the dance floor or throwing a party of your own, some of our fav Insta-fashionistas are serving up some New Year's Eve outfit inspiration for wherever the night might take you!
Embellished Elegance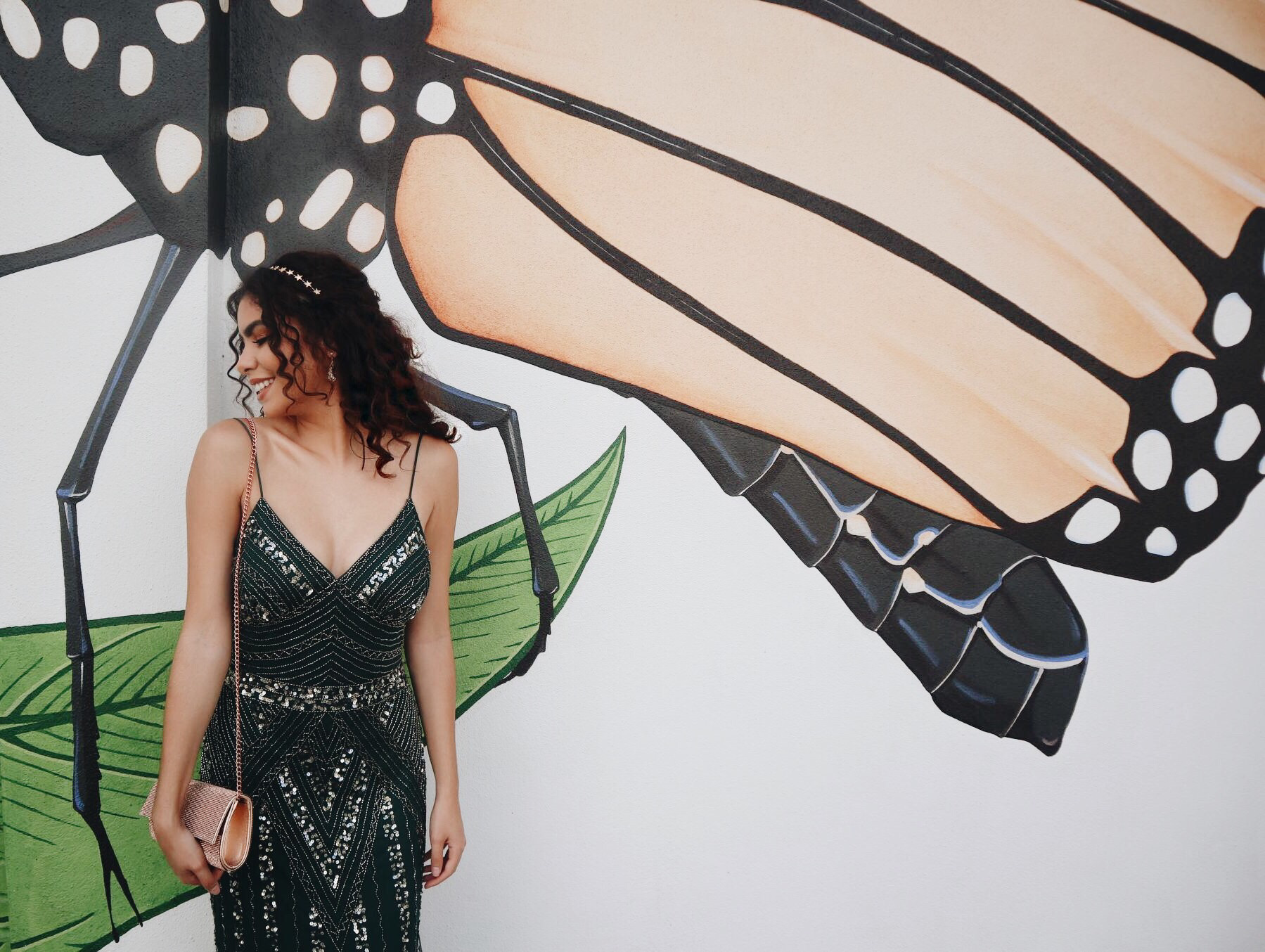 With the new decade rolling in, there's bound to some Gatsby themed parties being hosted. Capture the glitz and glam of the time period with these Art-Deco inspired gowns! You'll be turning heads in these beaded masterpieces and owning the dance floor with their airy, twirl-worthy skirts!
Complete the look
This dress deserves some eye-catching accessories to complete the look! Go for a fashion forward heel that complements the sparkle of the gown and a statement earring that really capture the glamour of the 1920's.
Styles BRITT / VWFS2019 / ME39956
Allover Velvet
Velvet is a year-round favorite over here, but there's something about the holiday season that has us gravitating towards this elegant and comfortable fabric time and time again! Play it cool with a jewel-toned spaghetti strap gown like H734329 or WBM1746. Take your look to the next level with a wine colored off the shoulder number like DS270043.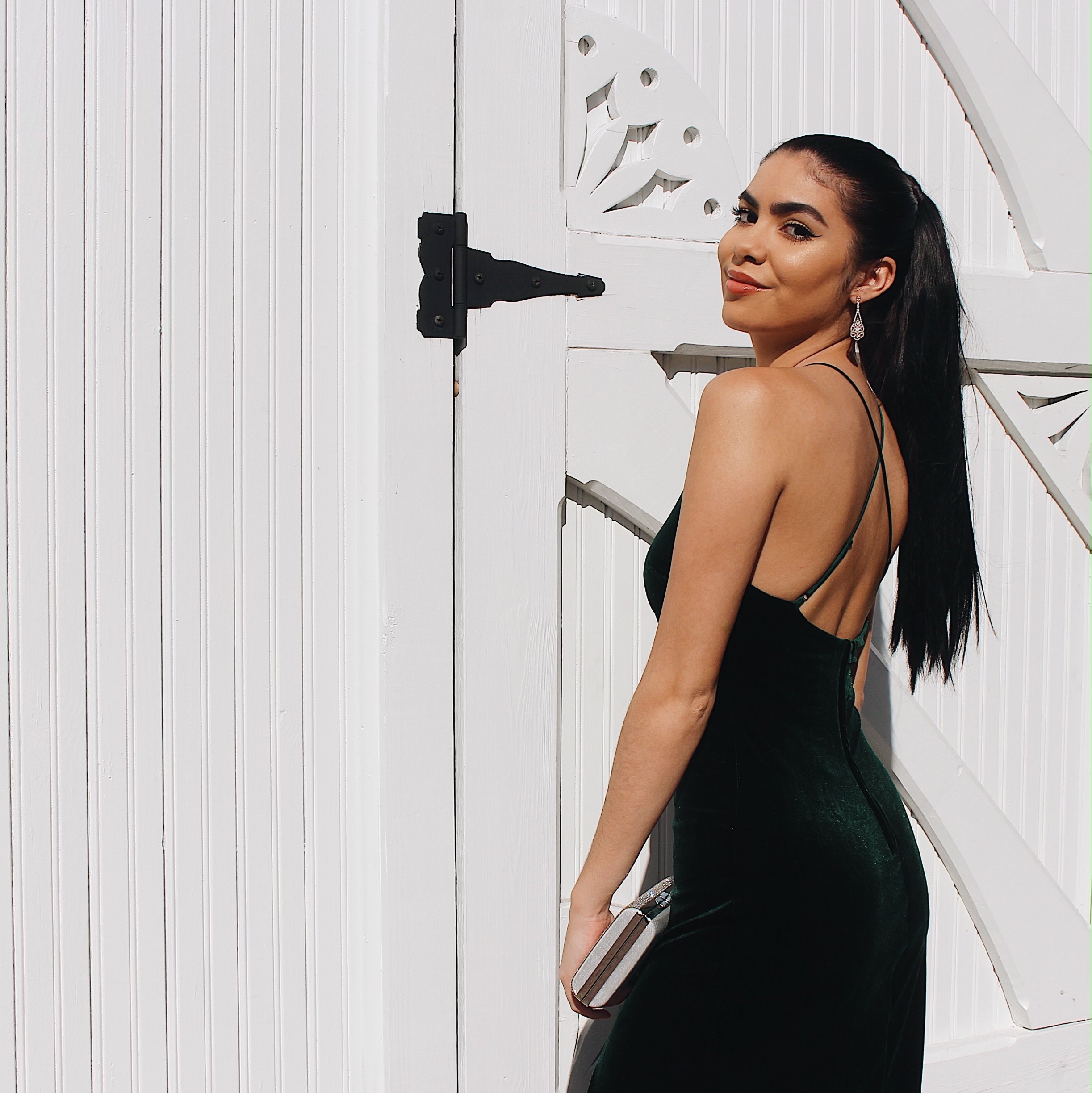 The holidays aren't over just yet so you can get away with wearing festive colors like a deep wine or emerald green! The simplicity of an all-over velvet gives you the opportunity to accessorize !
Complete the Look
If you're going with an all-over velvet look, use your accessories as a way to complement the colors and add a little sparkle. We're loving all things rose-gold! This glittery light pink shade goes great with any shade, especially jewel tones!
Styles ME45368 STRIKING, HBSTEVIE
Sparkle & Shine
A little sparkle is what New Year's is all about! Head into the new year in a dress that celebrates the magic and excitement of the start of the decade! You can make this trend your own with dress details like a thigh-high slit, simple spaghetti straps, or elegant long sleeves!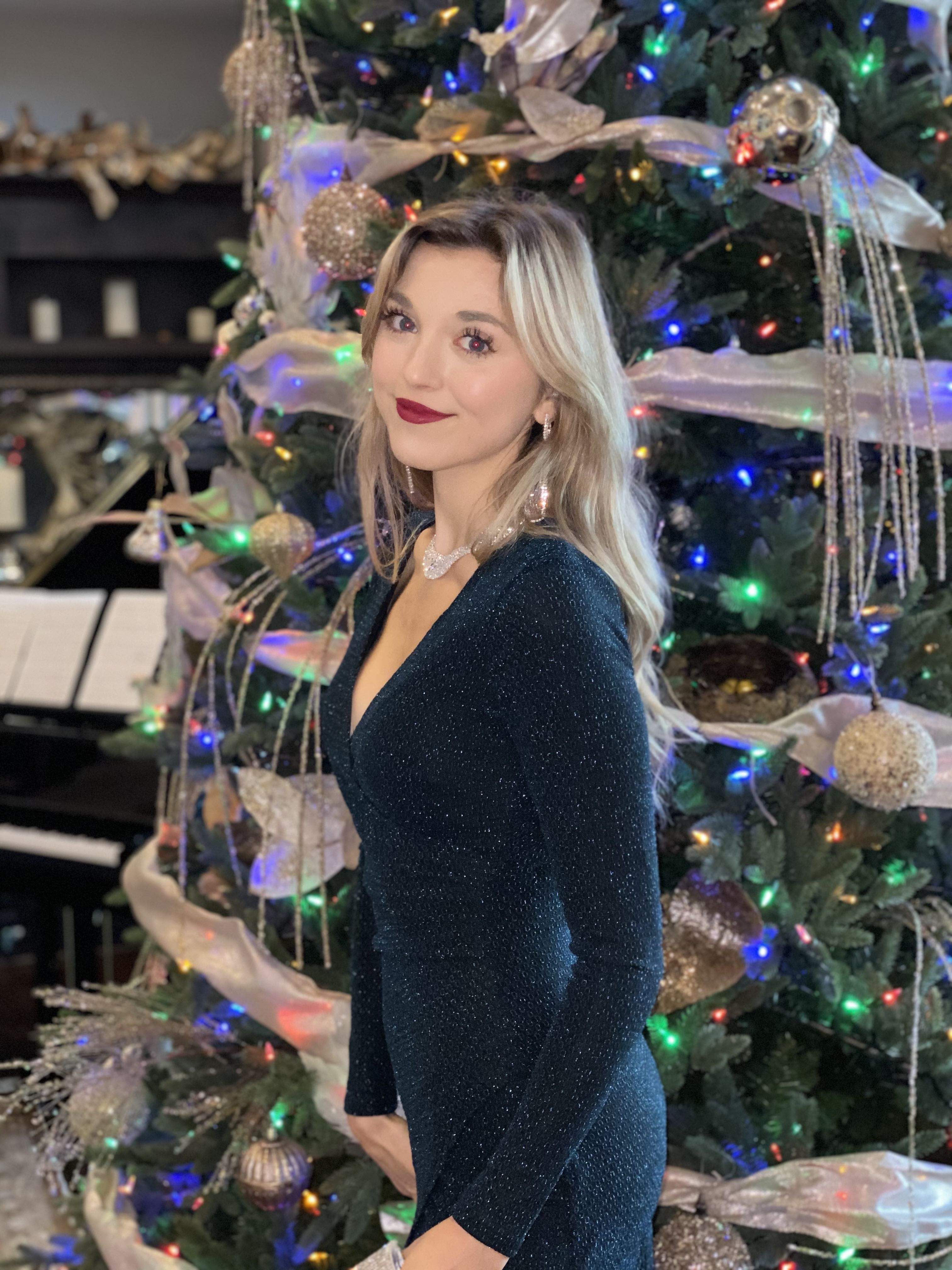 Complete the Look
Your dress is already making a statement so keep your accessories to a minimum and the dress will do all the talking! Metallic accessories with enhance the sparkle and shine of your gown. A silver clutch to hold your necessities and a block heel to help you dance all night is all you need! Add a statement piece of jewelry like this chic and simple pair of earrings for a head-to-toe look!
Styles HBHAVANA / ME40354 / BRYNNE
Little Black Dress
Want to keep it simple or not sure what to wear? Opt for a classic black dress like 1462BND. It's a charming option that allows you to accessorize your look to fit your style! It's more than just a simple dress – the velvet touches and elegant thigh-high slit is a perfectly elegant look to ring in the new year!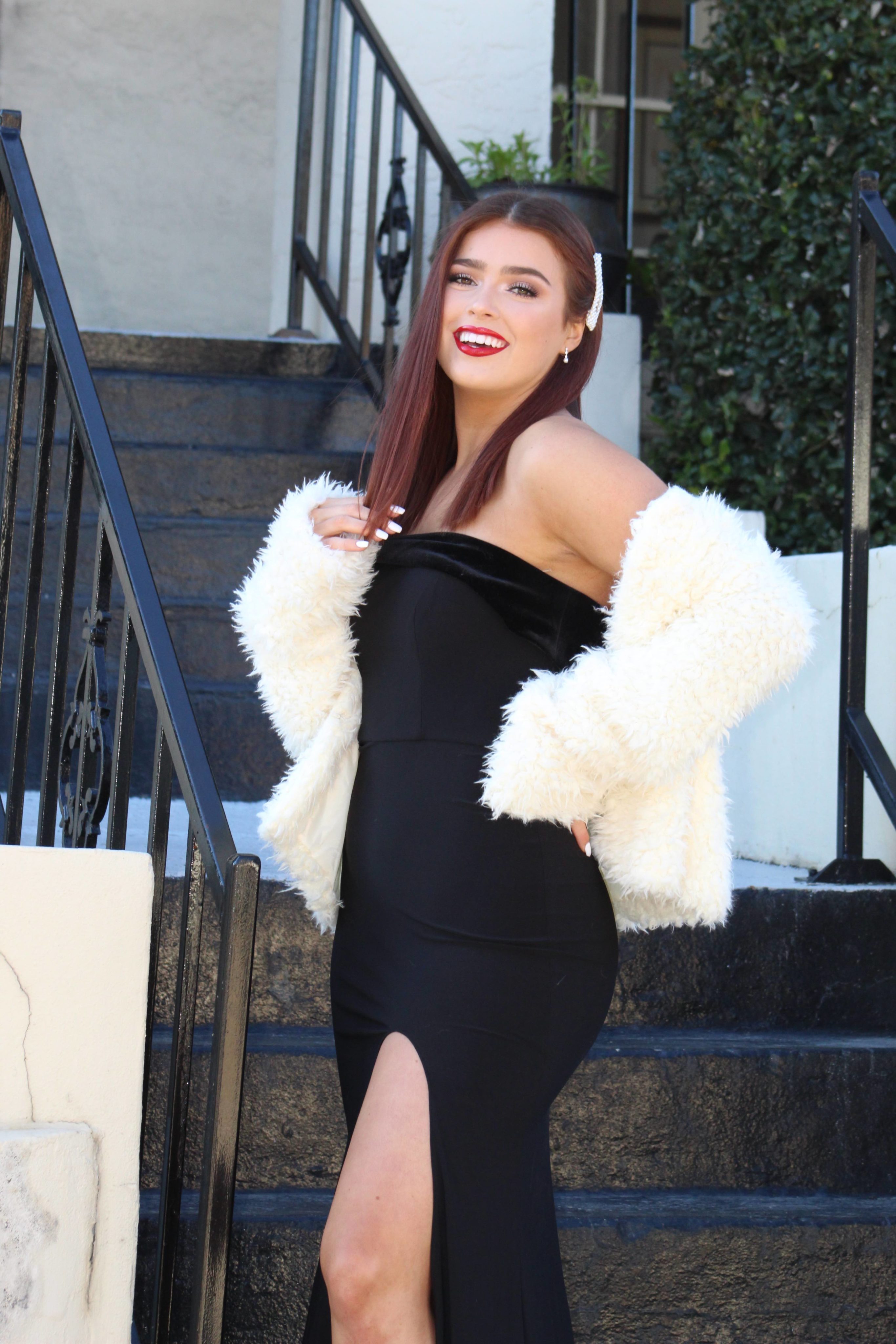 If glitz and glam isn't your thing, an elegant black jumpsuit might be the way to go! With fun details like a flouncy off-the-shoulder neckline, you can make this look your own with a fun pair of heels and statement accessories. This ultra-chic is an instant style win without the stress that can go into picking a holiday outfit! You'll be chic and comfortable all night long!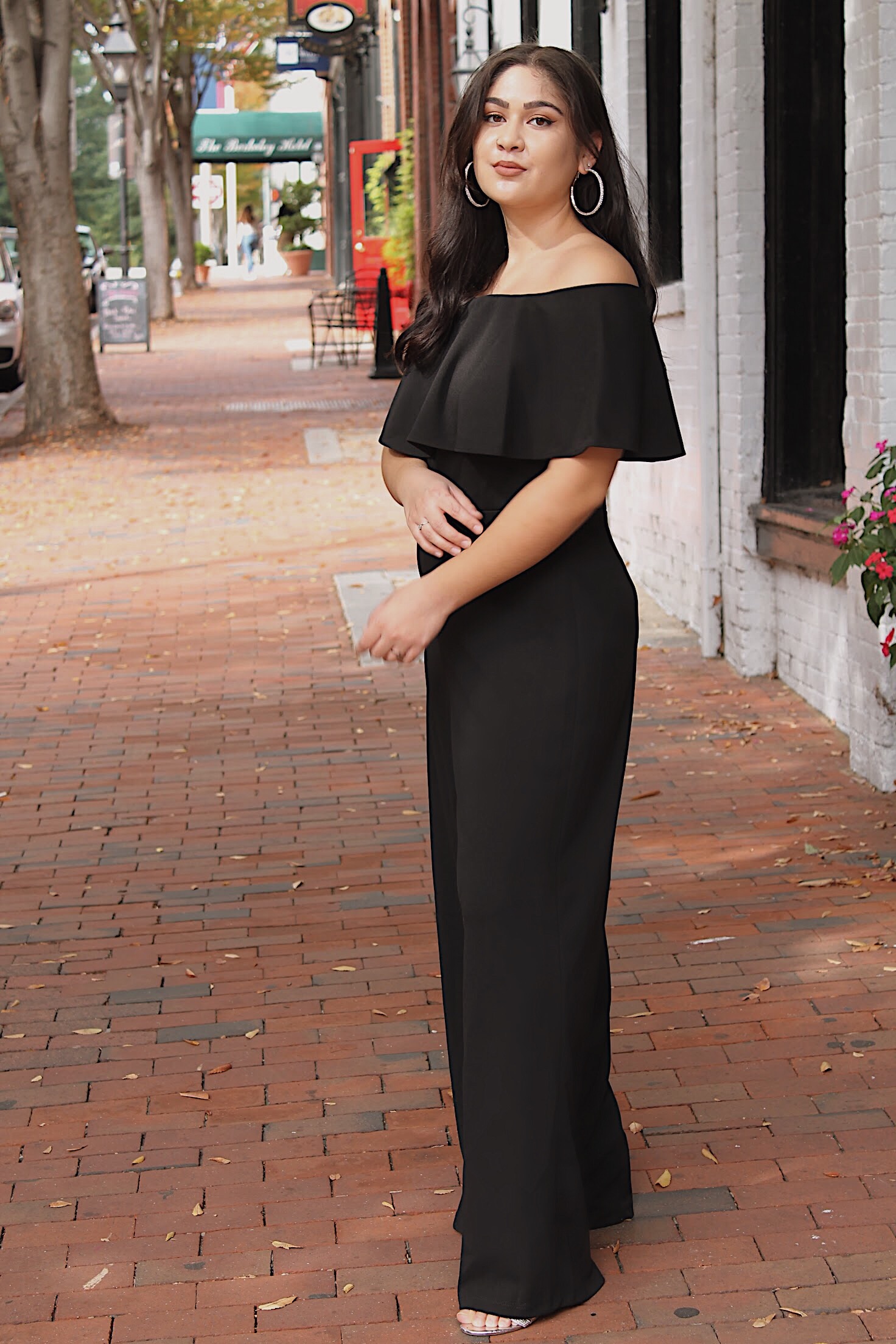 Complete the Look
No look is complete without a little bit of glitz and glam! If you want to sparkle and shine under the disco ball this NYE, grab a pair of metallic heels and some statement bling to complete the look! And for those last minute touchups throughout the night, pop your lipstick into a fun metallic clutch!
Style HBHARLYNN. ME40354. BRYNNE
This isn't just any other New Year's Eve – we're bidding farewell to the last decade! End the year on a high note with an outfit that reflects just how spectacular this year has been! Be the showstopper of the party with a head-to-toe look that captures your style! Visit our site to put the finishing touches on your look or our stores are open New Years Eve until 6pm for last minute looks and New Year's Eve outfit inspiration!
Related Posts: