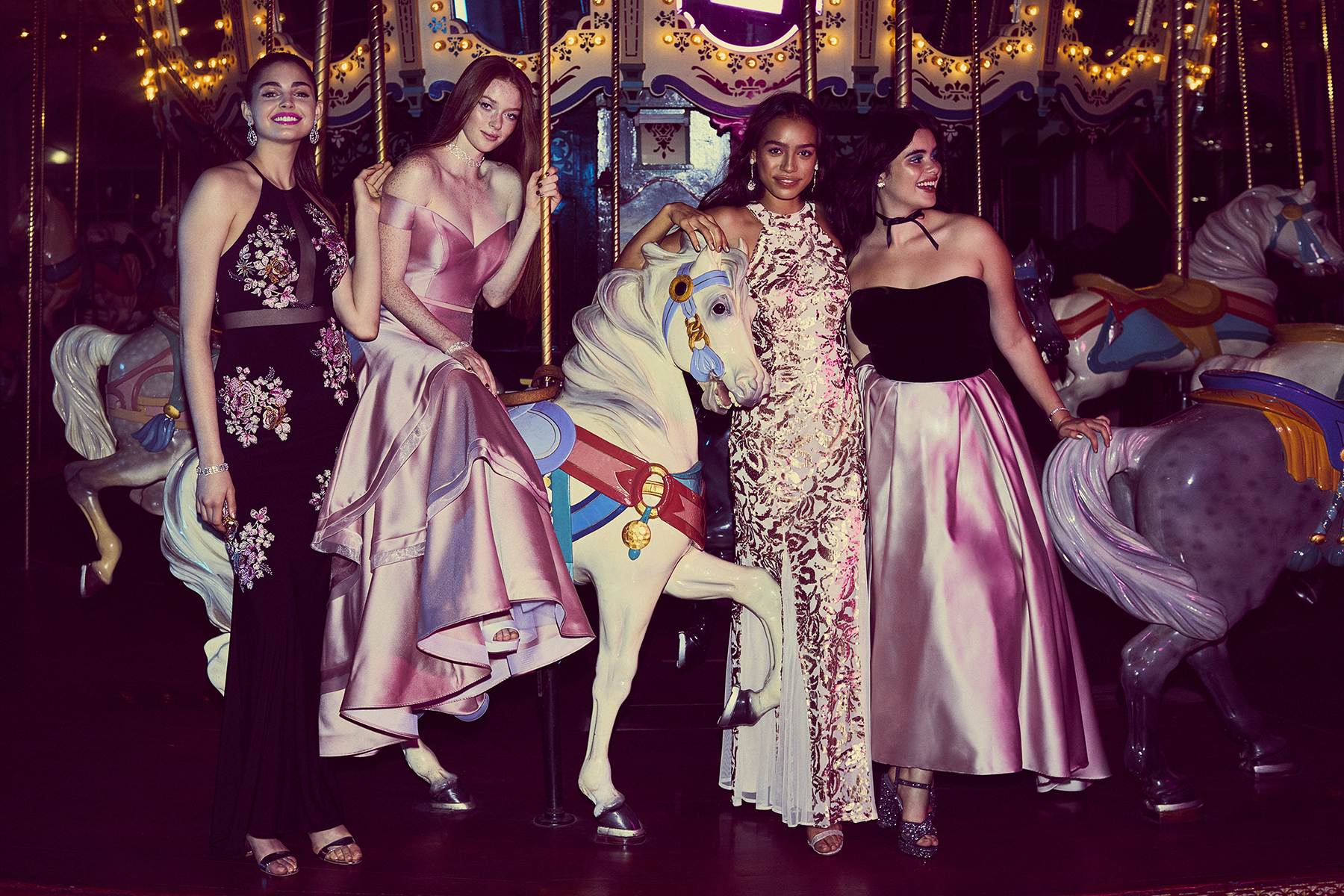 20 Nov

On Location: David's Prom 2K18 Photo Shoot
Beautiful prom dresses for a night of fancy + fun.
Our Prom 2K18 photo shoot took us to Santa Monica Pier to tell the story of a group of friends having the night of their lives first on the dance floor, then continuing the fun at a carnival..while dressed in unique, elegant, sexy and all-around beautiful prom dresses, of course!
First, we converted the upstairs space of the Mexican restaurant at the very end of the pier into a photo studio. Since it was daytime when we began, we draped the entire space with blackout curtains and added neon lights to create a dance floor scene.
Next, we took over Playland Arcade for some "post-prom" fun and games. The models had a blast playing air hockey and arcade games between (and during) shots.
Once the sun set, we headed out to capture the energy of Pacific Park and take in the salty breeze and palm trees.
Finally, we took a few go 'rounds on the historic carousel (built in 1922!)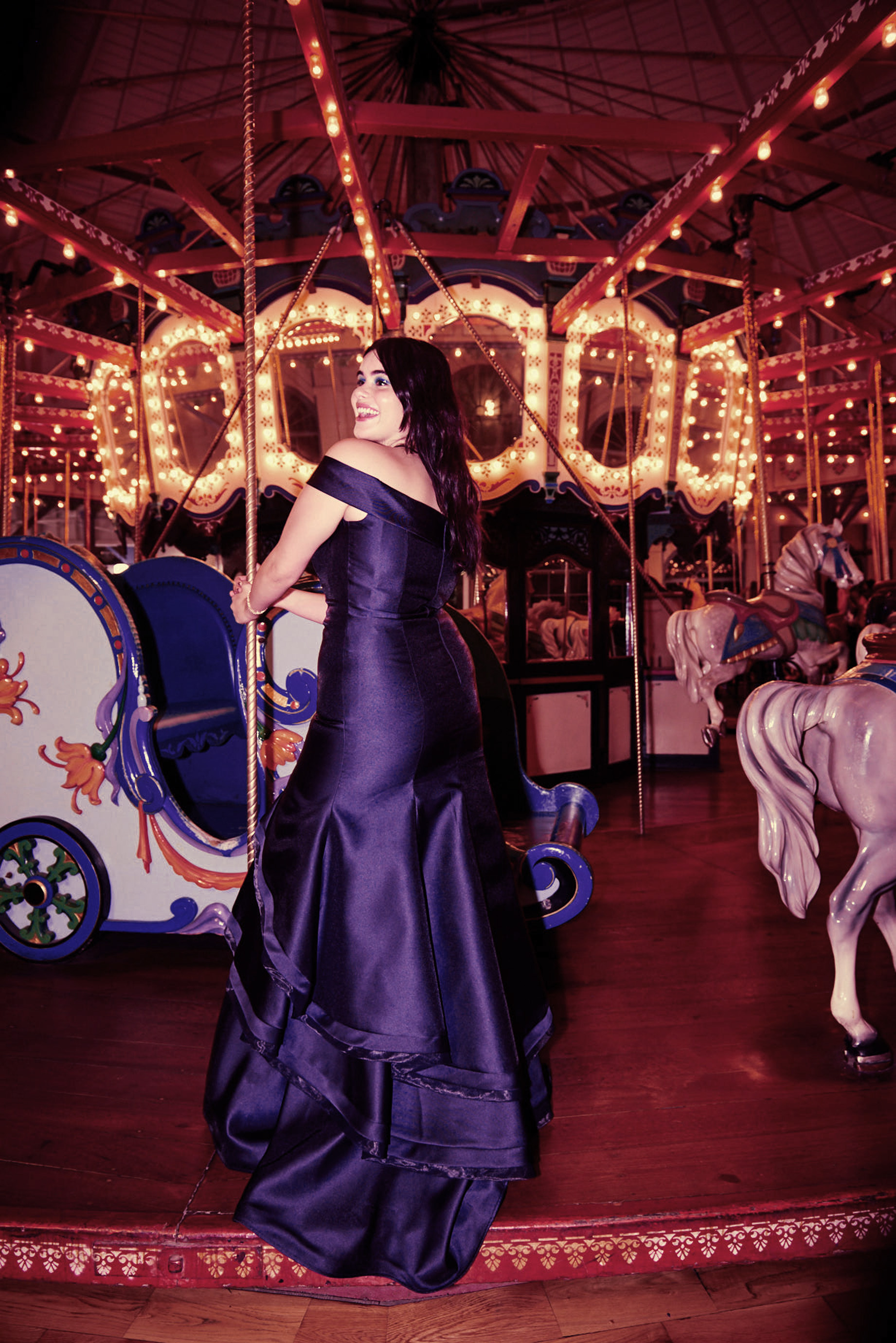 See this season's hottest trends and shop these beautiful prom dresses and more at davidsbridal.com/prom!
Related Posts: