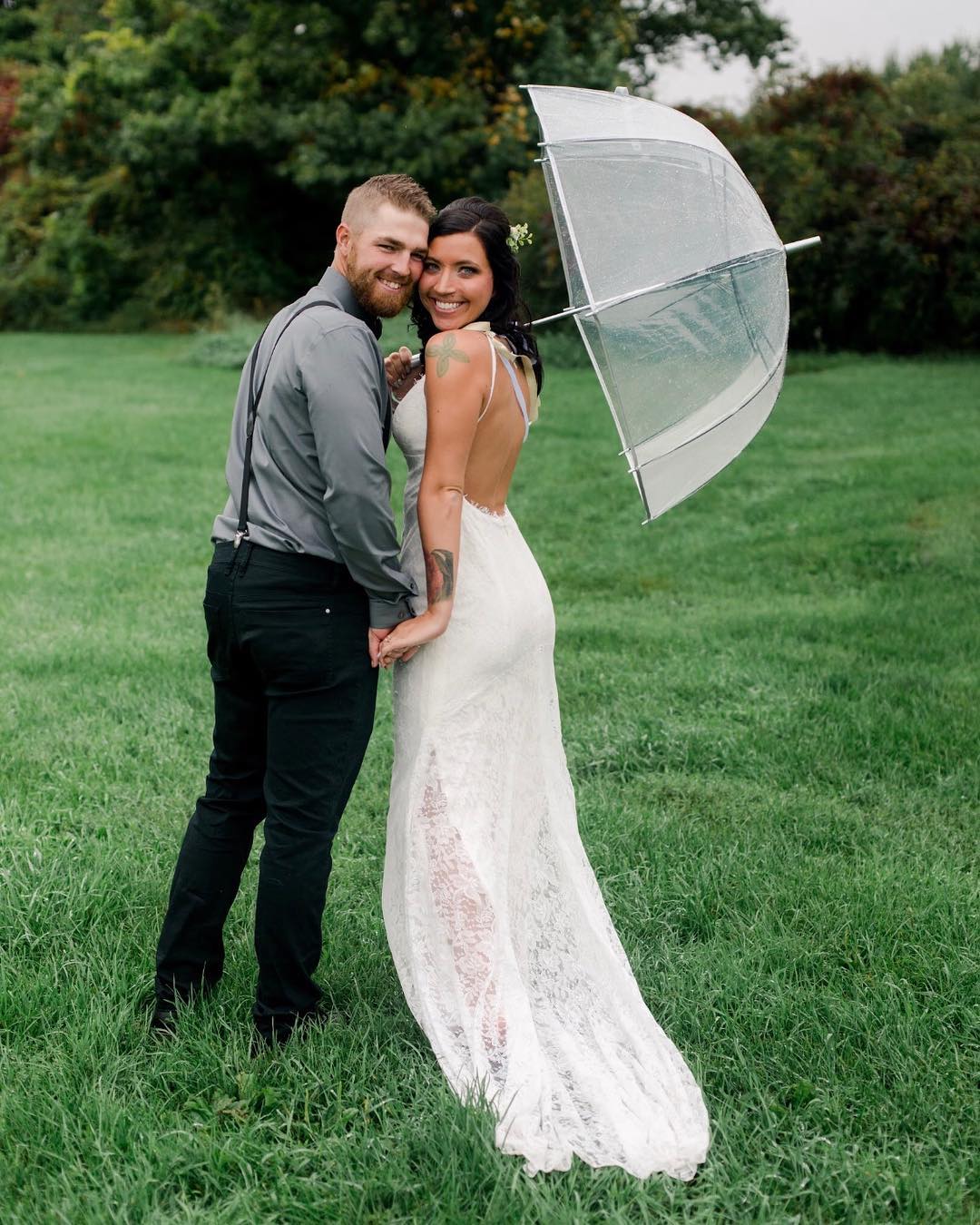 28 Mar

How to Handle Wedding-Day Mishaps Like a Pro
First things first: don't panic!
Chances are your wedding is shaping up to be the most planned day of your entire life. You created spreadsheets, made countless phone calls, coordinated with vendors, and basically crossed all your I's and dotted all your T's. So naturally, the day is going to be perfect, right? Well, not necessarily. Because life is wildly unpredictable, there's a chance that something may still go awry on the big day—a reader is late to the ceremony, your hair falls out of its twist, or your flower girl loses her cool. If something like this happens, don't panic! Prep by taking a look at our tips for dealing with a few common wedding-day mishaps.
Flower girl or ring bearer meltdown
Practice makes perfect! Some meltdowns can be avoided by asking the ring bearer or flower girl to rehearse their role a few times before the real deal. If they still freak out on the big day, there are several things you can do. Try offering the little one a treat or toy as incentive to calm down. You could also ask Mom or Dad to carry the child down the aisle, or, if all else fails, escort them away from the ceremony.
No-shows or late-shows
So many factors go into getting your guests to the ceremony or reception on time—traffic, flights, sickness, you name it. Unfortunately, you have little control over any of these factors, so the key is to be prepared. Print a copy of all readings, vows, and toasts. That way, someone else can take over in a pinch. If a wedding party member doesn't show for the ceremony, it's ok to switcheroo and double up—for example, two groomsmen can escort one bridesmaid down the aisle.
Rips, spills, and achy feet
Sloshed drinks, ripped dresses, and hairstyle mishaps are no match for a trusty fashion emergency kit. Choose one small enough to fit in your clutch so you have it on hand if a wardrobe disaster strikes. And while you're at it, pack a pair of comfy flip-flops in case your gorgeous sky-high heels begin to give you blisters.
Rain, snow, or other inclement weather
First, make sure you have a solid inclement weather plan with your venue. Next, embrace it—bad weather can be a fun way to personalize your day! If rain is in the forecast, consider giving each guest an umbrella. Unexpected cold front? Make sure your guests are supplied with cozy blankets. And always remember: rain or snow creates some gorgeous photo opportunities.
Bride or groom gets sick
If you or your love gets sick on the big day, ask for help! Send a bridesmaid or groomsman to the pharmacy for cold or headache medicine. If you need something more than over-the-counter remedies, don't hesitate to pop by the local urgent care, or ring the on-call doctor at your regular practice. Be sure to let your photographer and makeup artist know what ails you, so they can make sure you look your absolute best, even though you're feeling under the weather.
We're here to help you through the planning process and all of your wedding-day mishaps! See tips, guides, and more here!
Featured photo by Emily Steffen via Elizabeth Jordan Events
Related Posts: