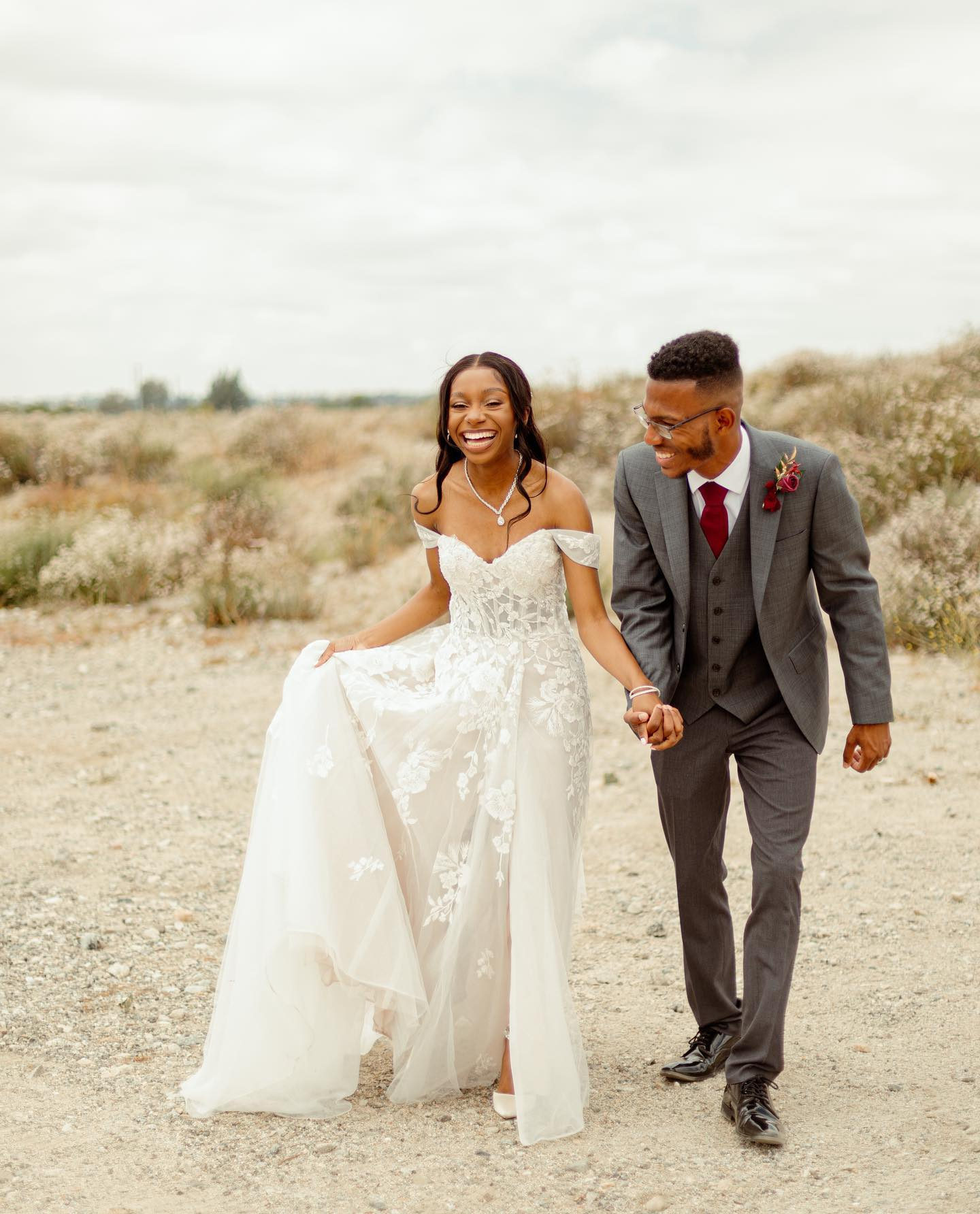 22 Jul

First Wedding Anniversary Party Ideas

First wedding anniversary parties are on the rise and are a great way to continue to celebrate your love a year later and recognize that milestone. Whether you believe in celebrating this special day with your loved ones or opt to plan a love-filled day with your partner. Keep reading for first wedding anniversary party ideas to get you inspired!
Paper Year Theme
The traditional first anniversary gift is "paper". Paper is symbolic of a new beginning! In addition, a first year marriage, being so new is fragile and delicate and can be easily torn apart. It must be handled with patience, kindness love with a focus on building trust. The threads of a paper represent the connectivity and strength of the new relationship. A new start of a life together. Fill your party with paper lanterns and paper decorations as an ode to this first anniversary theme.
Book a Photoshoot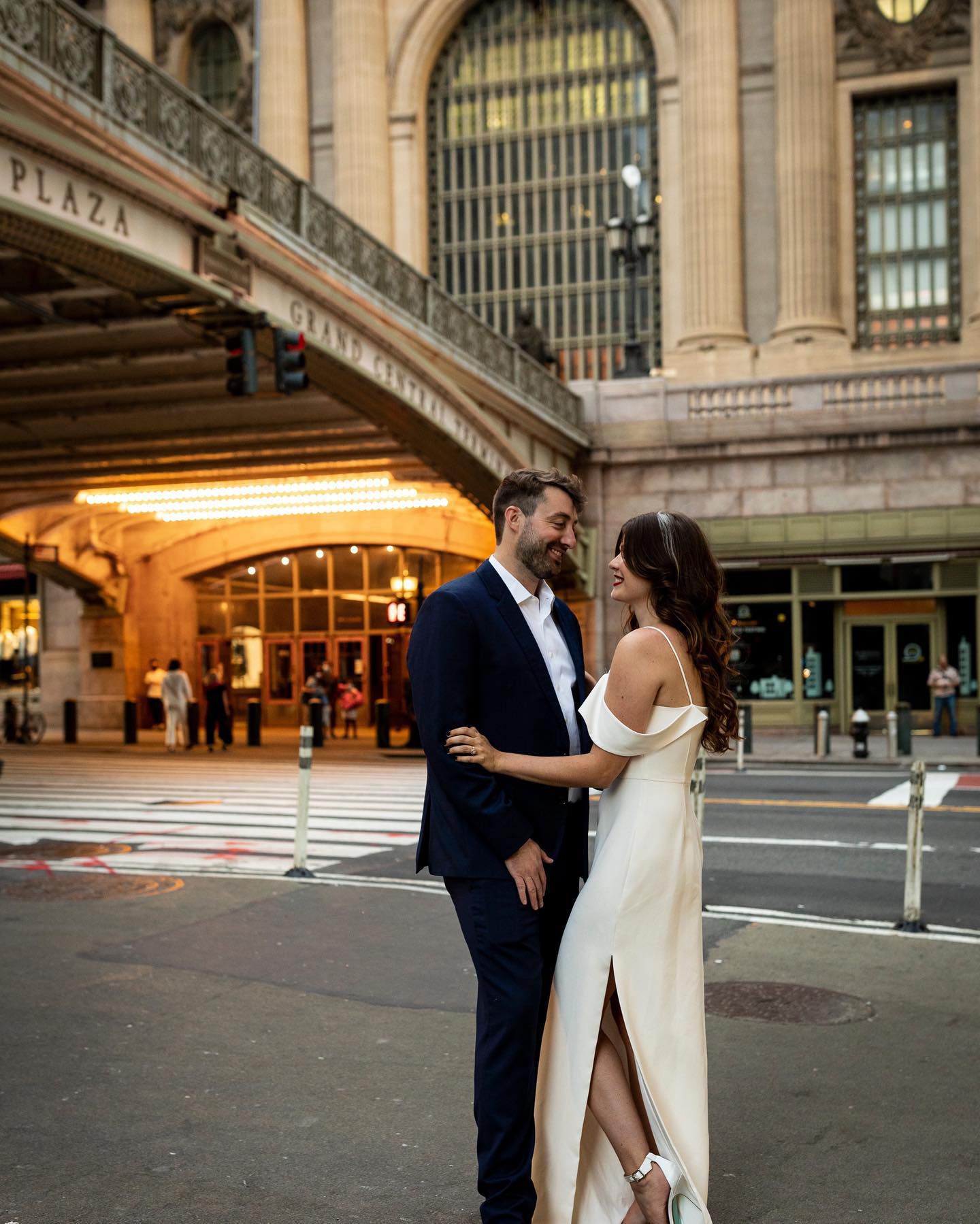 The first anniversary is a special one celebrating your renewed love. Enjoy the memories of the 1st year and the new ones ahead of you. Take the time to plan the perfect wedding anniversary photo shoot to celebrate the occasion. Whether you had a photo shoot pre-wedding or wedding day – the 1st anniversary photo shoot can be casual, carefree and more impromptu. The pressure is off and you and your special love can focus on the two of you. Head outdoors to your favorite venue – the best photos are taken outdoors from the hours between 4-6 pm. This is the "Golden Hour", so enjoy and make some photo perfect memories to last.
Casual BBQ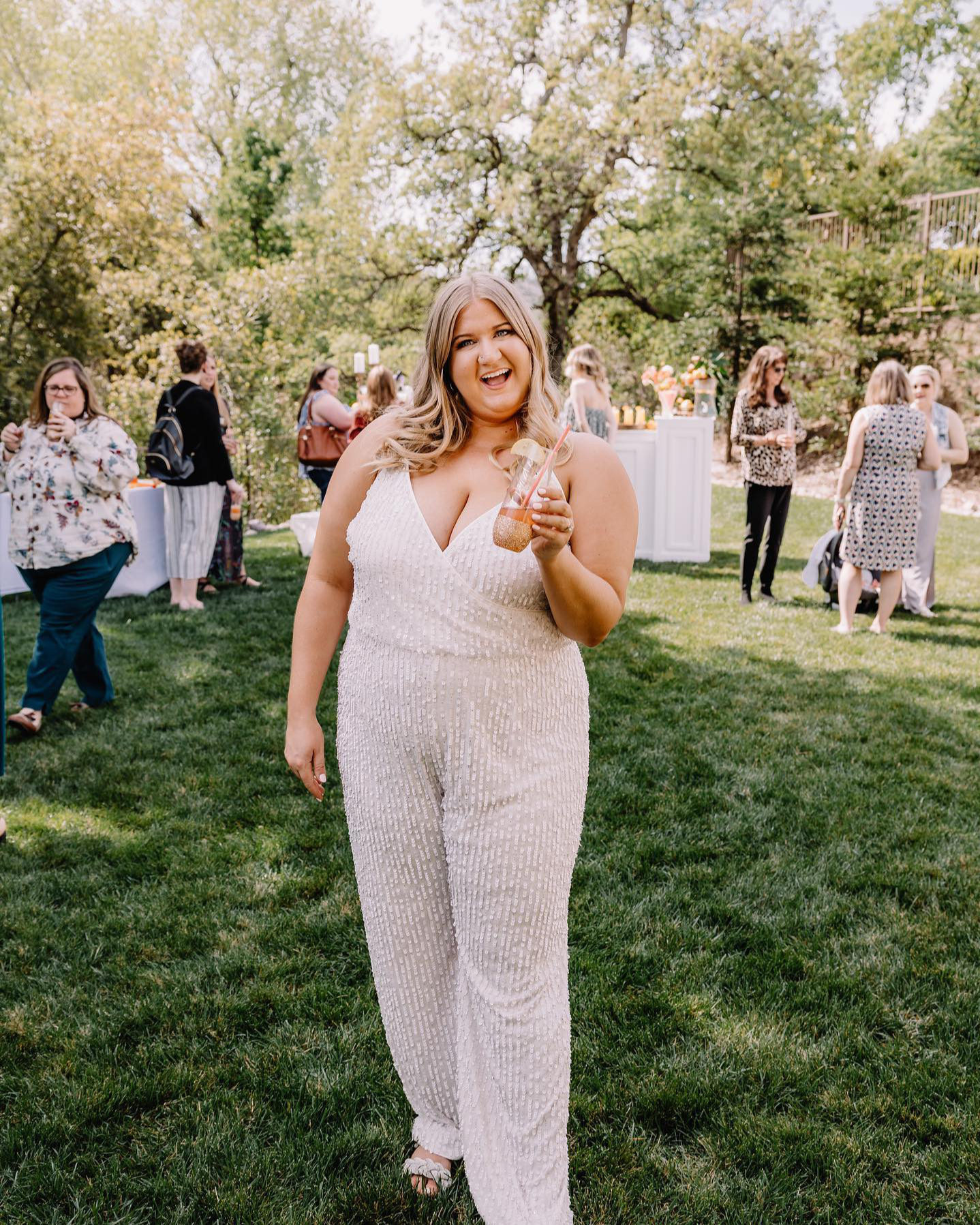 Try a casual BBQ to celebrate the 1st year together. Invite both sides of the family and your close friends. Make it a personal and casual get together to enjoy in a more intimate setting where you can talk, laugh and kick back. The pressure of the wedding day is off, so enjoy and embrace the first year celebration. Ask everyone to bring a favorite dish to lessen the planning and work load for a casual but memorable celebration.
Your Wedding Theme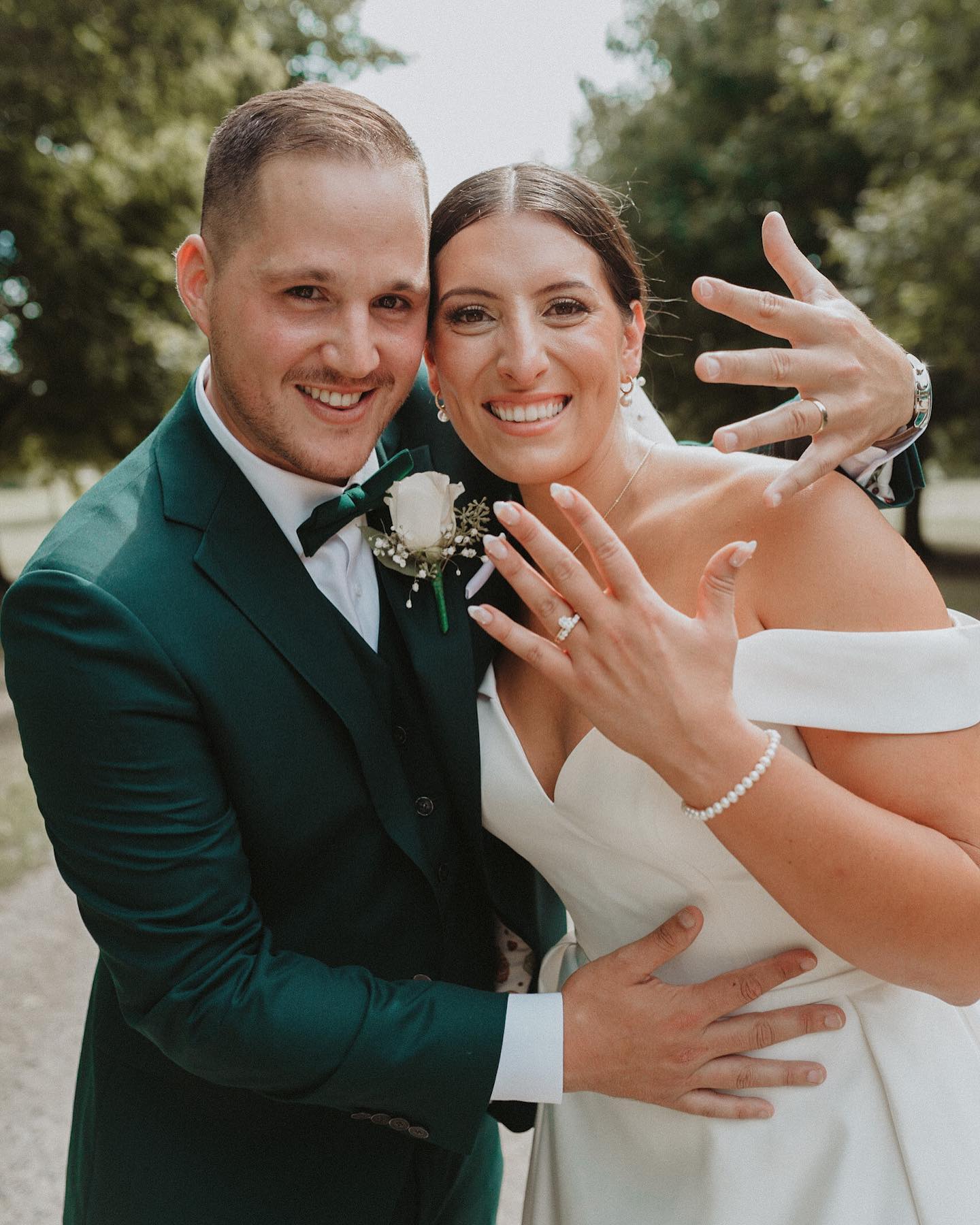 Another option is to relive the theme from your wedding. Did you save a slice of cake for your first anniversary? Have a smaller version of your wedding day cake – while you and your spouse share the original cake slice. Make is special – share your vows again, dance, laugh, have your signature cocktail from your big day on display. Anything that celebrates the couple you are after your first year! Enjoy this milestone.
Second Honeymoon
Maybe you never took the first honeymoon or just love to travel! Your first anniversary is a great time to plan a trip. Make it a romantic trip to honor your first year and also to plan more memories in the second year. It is so important to work on your relationship and take the time for each other. It is something to look forward to and gets you back to a more relaxed way of life from the hectic day to day.
4 Things To Consider When Celebrating a Year Later
If you go the route of throwing a party and want to celebrate with your friends and family, it is important to consider a few things beforehand. See below for some first wedding anniversary ideas to have in mind during the planning process.
1. Consider Your Decor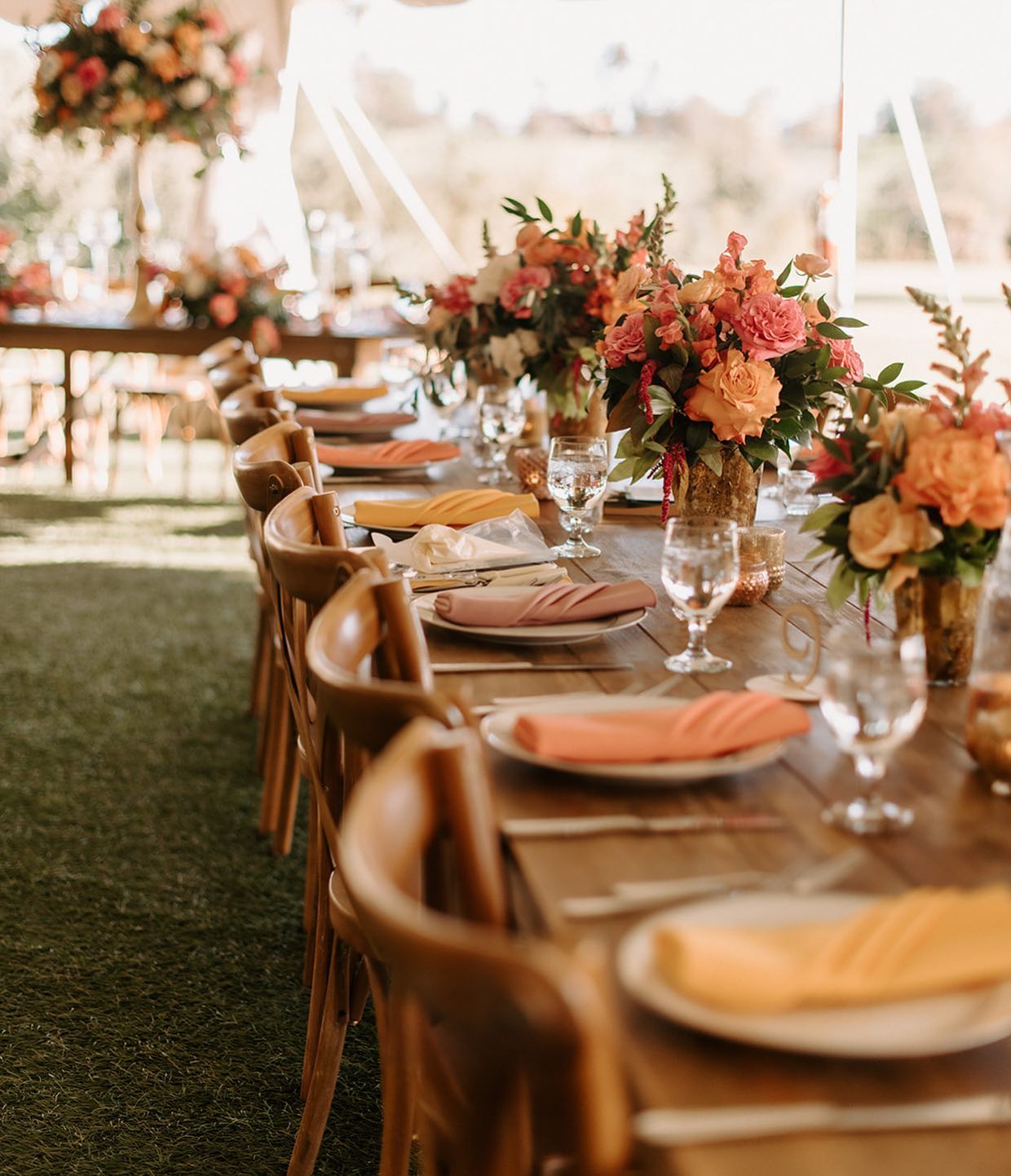 All the rules get thrown out the window when it comes to decorations for this type of wedding event. You can have as formal or as casual of a celebration as you and your partner see fit. That goes for the overall décor, style and theme for this second celebration.
Some couples might choose to incorporate elements from their wedding day in this at event. You can bring in key aspects like color or motifs, or subtle nods to from the destination where you tied the knot. Another option is to display photos from your original celebration so your larger group of friends and family can see what your scaled-back ceremony looked like. Think about displaying photos on a special table or show a slideshow so guests have a chance to get a glimpse into your special day.
2. Dress Options for a Second Celebration
A year-after wedding party or anniversary reception calls for a more casual look when it comes to attire. Think short wedding reception dresses, celebration style dresses, or a comfortable jumpsuit. You can keep it traditional with the color white or make a statement with a bold shade or pattern. Another option? Alter your wedding gown and reimagine your favorite dress to wear a second time!
3. Re-reading of your vows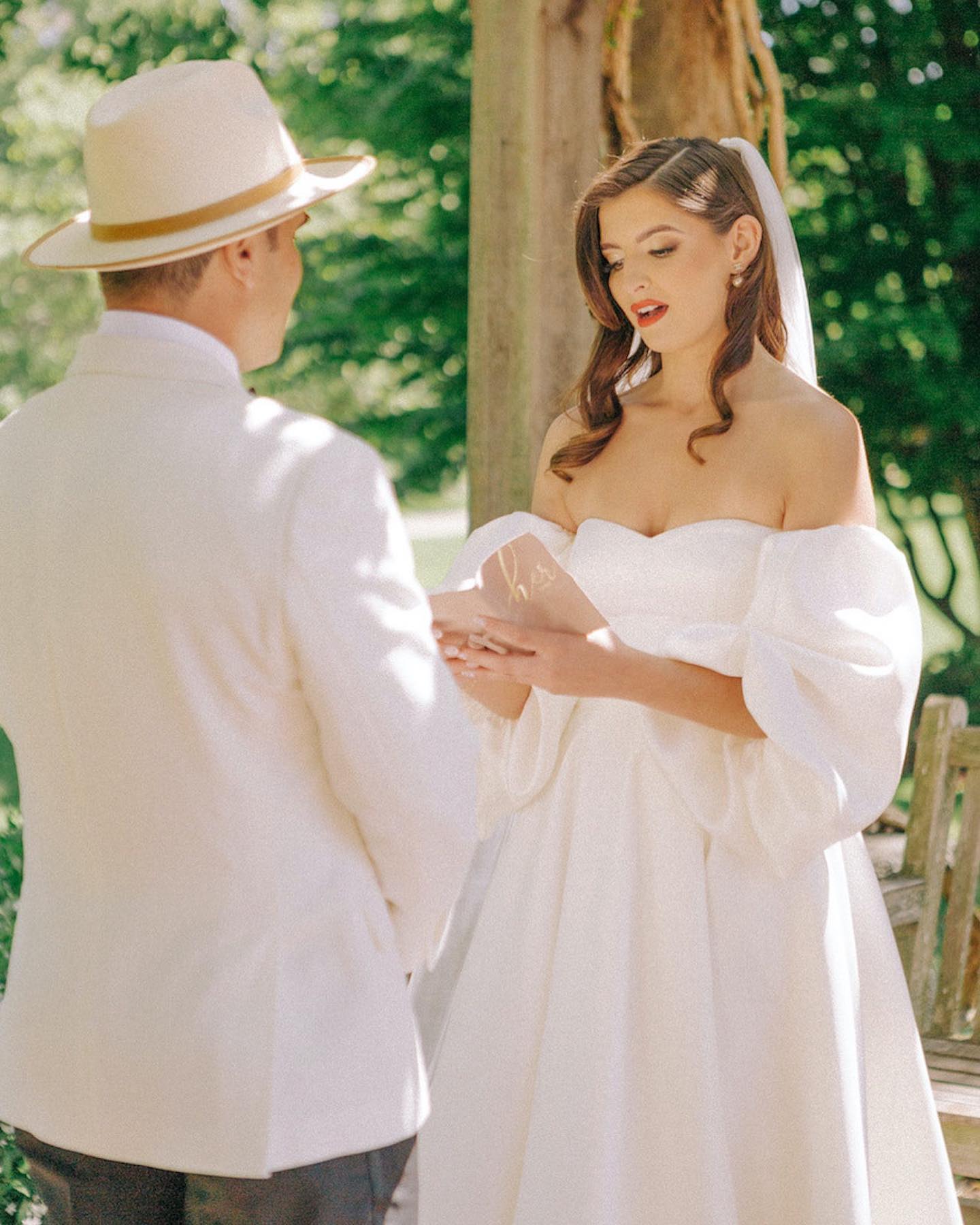 It might be fun for you and your partner to reread the vows you exchanged to celebrate the first anniversary as a married couple. Feel free to share this special moment as a couple or you can also incorporate it into the celebration to share with loved ones.
4. A Word On Traditions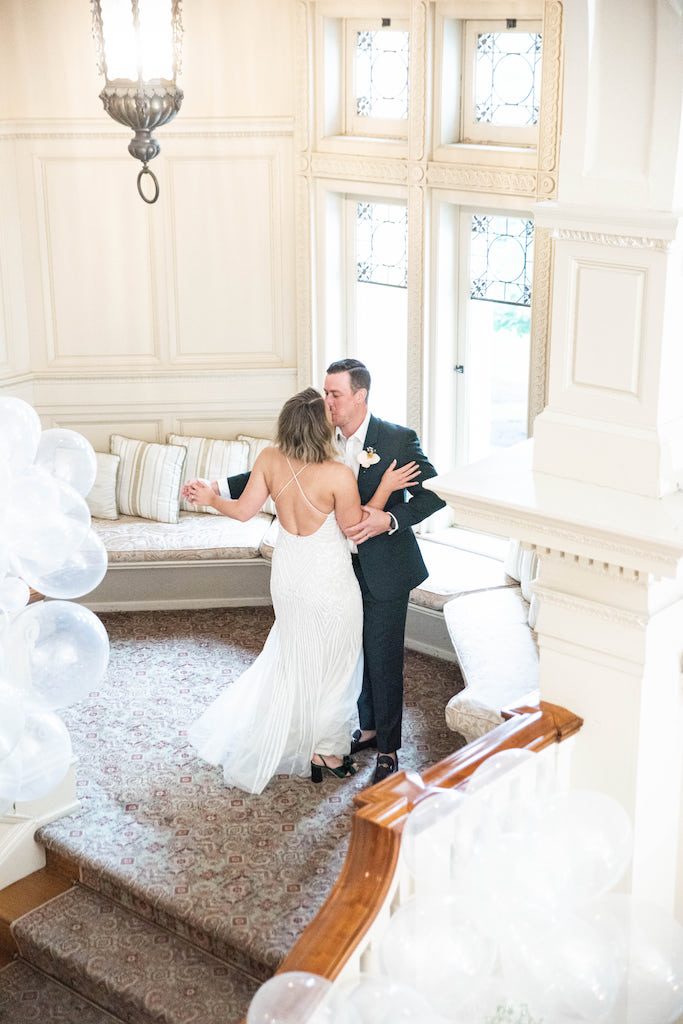 The wonderful thing about throwing a first wedding anniversary party is you get to call the shots on any and all wedding traditions. The beauty of having a celebration a year later means you can curate whatever type of event that represents you and your partner. Because of this, you can focus on this milestone and cherish this celebration of love with your guests.
Celebrating Love A Year Later
Now that we have covered first wedding anniversary party ideas, it's time to start planning a special celebration. Spend time as a couple deciding the best approach for you. Take your time and plan ahead to keep the planning and celebration stress-free. This should be a time for reflection on the past year and a celebration for the many years ahead. Taking time for each other is such an important part of strengthening your relationship to enjoy the good times and support each other through the tough ones. Cherish the moments you have with each other and make your first anniversary a special event shared with your family and friends.
Inspired by these first wedding anniversary party ideas? Sign up for our Diamond Loyalty program—it's free —and find local wedding vendors!
Follow us on Instagram, TikTok, Pinterest, and Facebook for more wedding inspiration, or click here to book an appointment at your local David's Bridal.
Featured Image: @visionlenz
Related Posts: