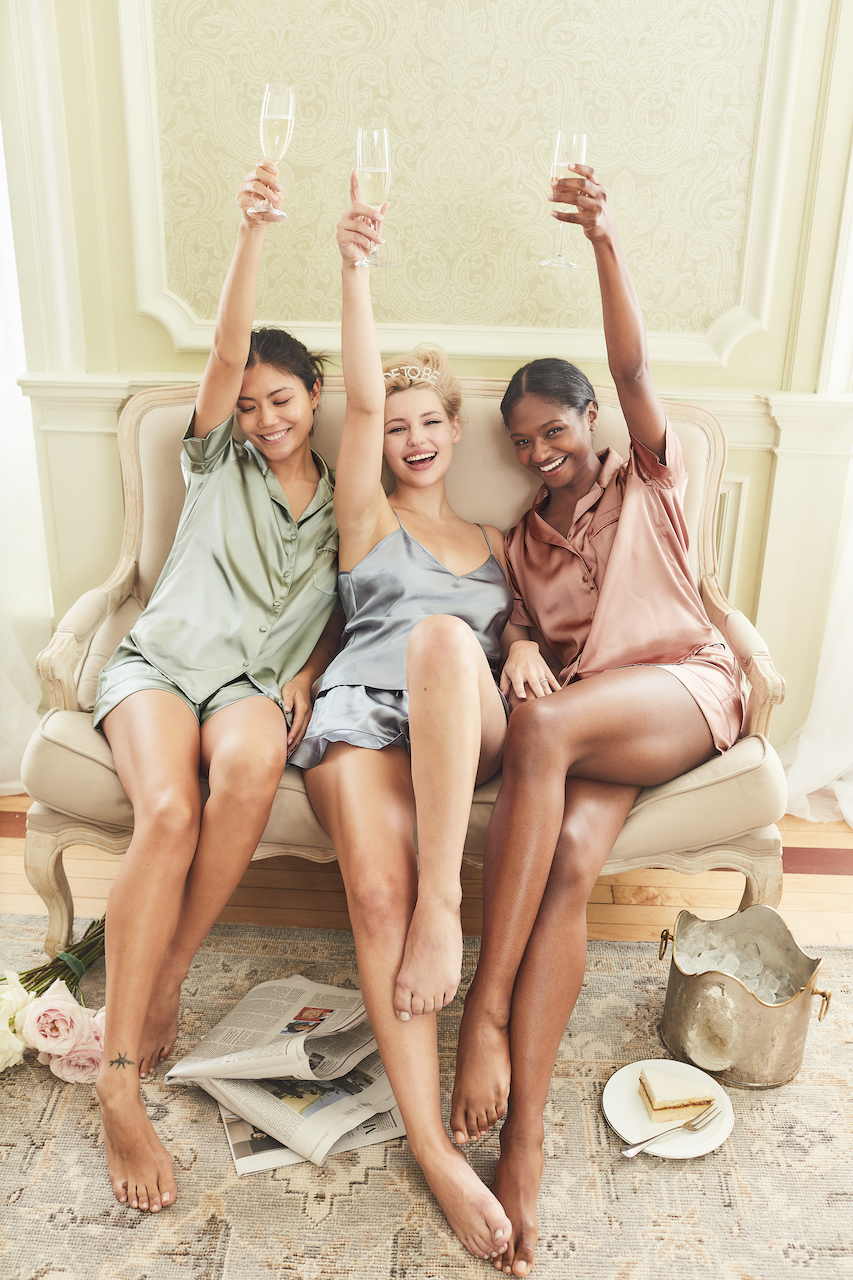 02 Feb

23 Amazing Bridesmaid Proposal Ideas and Gifts to Consider
Special Ways to Pop the Question to your Besties
You've said yes to your soulmate, and now it's your turn to propose! No matter if you're planning on having 1, 4, or even 28 bridesmaids in your bridal party, we love the idea of planning a special bridesmaid proposal for each of your besties. You may be asking yourself, "how do you propose to your bridesmaids?", and if you are, you're in the right place. From proposal boxes to flowers, or even a simple text, here are our top 23 bridesmaid proposal ideas and gifts to consider!
1. Bridesmaid Proposal Box
A favorite among 2021 brides was the bridesmaid proposal box. These curated (and very Instagrammable) gifts boxes are a great idea if you're looking to give your besties something special. And making one is easy: just select a box, fill it up, and gift them this sweet surprise. Our must-haves for a bridesmaid proposal box include a mix of personalized gifts and items for the big day like getting ready robes and makeup bags.
2. Celebrity Shout outs
Celebrity shout outs can bring excitement to the bridesmaid proposal. Just think of your favorite celeb sending a special message to your girls! What a better way to pop the question! This is a memorable touch that will not be forgotten. They will be so excited to say "yes".
3. Custom-made jackets
This popular style has become very trendy for the bridesmaid to be. Whether you choose traditional jean or a clean white look – be sure to add some sparkle with a saying or names to the jacket backs. These are welcome gifts and a great way to say I want to share my special day with you and it would be even more memorable if you say yes to being my bridesmaid.
4. Host a Wine Night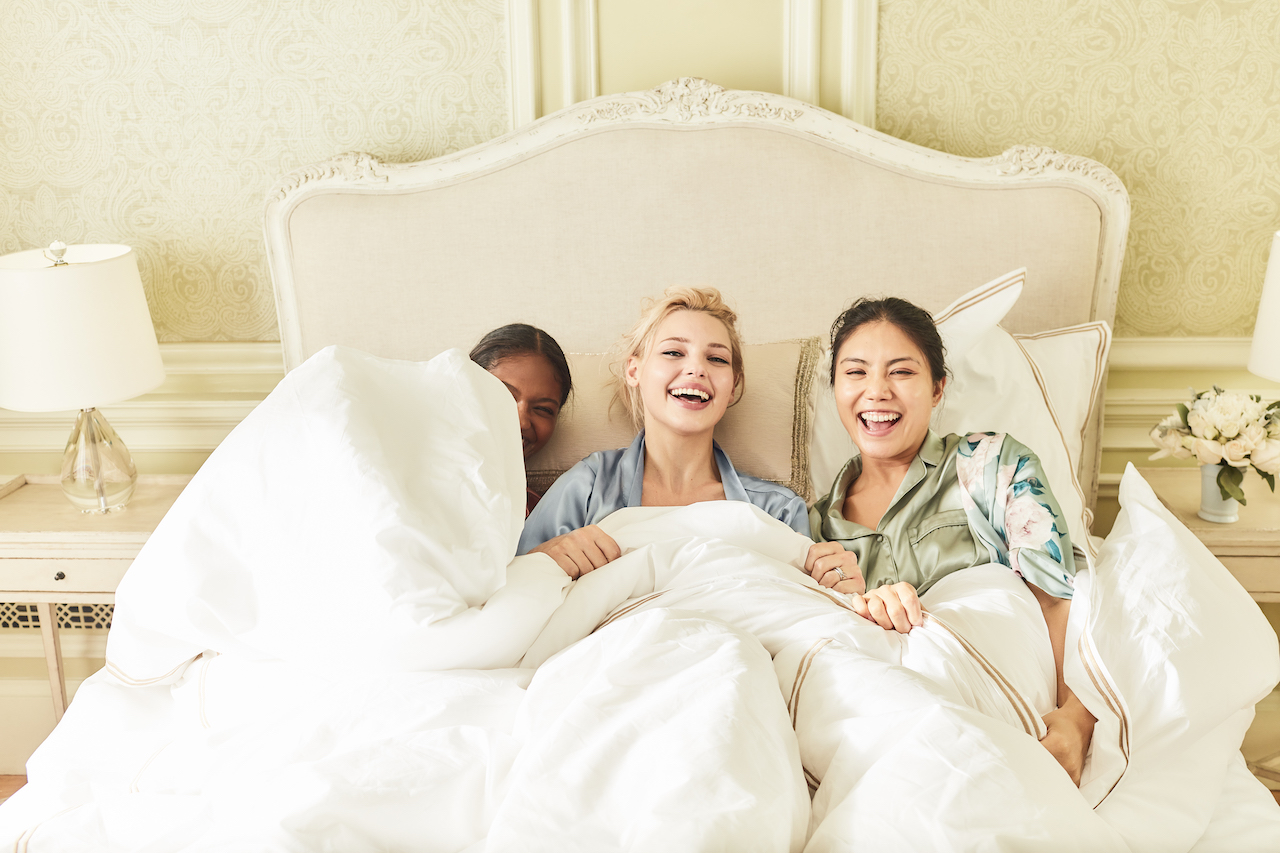 Style 4823, DBWINELABELBM, 4754
Nothing is better than a night in with your gals. And what pairs perfectly with a night in? Wine, of course! We love the idea of hosting a wine night to not only pose the question to your soon-to-be-maids but to talk all things wedding-related. These peel & stick wine bottle labels are such a cute and unique way to ask. Plus, gift them each one of these fun glasses and you're guaranteed to seal the deal.
5. Spa Products
There are endless options of pampering and self-care products to select in this category. Your bridesmaid proposal will bring out the best in your besties. A lavender candle, a calming lotion or a hydrating serum. Better yet treat your girls to a massage, facial or body therapy. Keep it simple with a basket of goodies or a gift card – either way this is a great way to show how much they mean to you and your special day.
6. Custom Totes
Bridesmaids tote selections are endless. Bridesmaid proposals are made special by adding personalized touches for each of the girls. From casual canvas to modern script, select the style of each of your girls to show them you really know them. Alternately you can select a common tote and personalize for each of them. The bags can be used along the wedding planning journey – shower, girls weekend getaway, rehearsal and the wedding day.
7. Send Flowers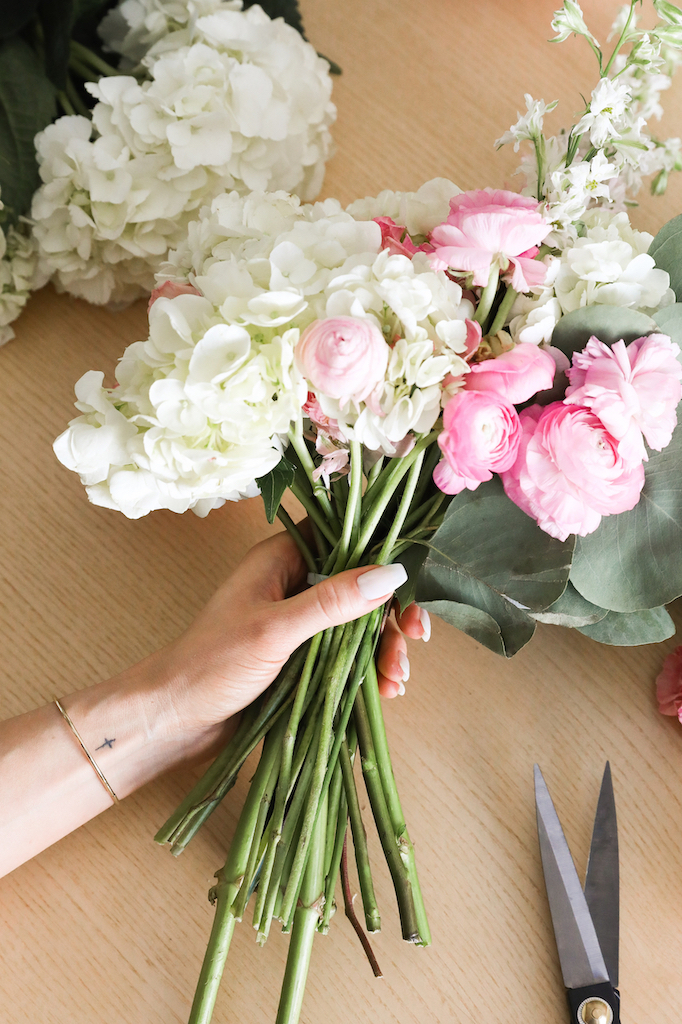 Everyone loves getting flowers! Whether your friends live close or far away, surprise them with a lovely bouquet of flowers they'll appreciate and put on display. Simply add a note asking if they'll stand by your side on the big day for a sweet & sentimental touch.
8. Puzzle
Demonstrate your creative style with a bridesmaid proposal puzzle. Create these puzzles with photos and add words to ask the question? Have a puzzle party and see who finished first. This is a fun and unique way to get together for some fun and show the girls how much they mean to you and your special day.
9. Wine bottle
Customized wine bottles are always welcome. Wine bottle labels can be artistically crafted to suit each personality of the girls. You can select their favorite wine and add a customized label that is made specially for each girl. So glasses up, pop the cork and enjoy the thoughtful touch of a personalized wine bottle gift. A toast to the beginning of the bride and bridesmaid journey.
10. Personalized Jewelry
Style VG2012G01, EB3145SPFL & DB20100120
For something special your friends can wear time and time again, we love the idea of gifting jewelry. These charm bracelets and necklace are a perfect way to propose with their cute little sayings like "I couldn't tie the knot without you." The best part is that your leading ladies can also wear these on the big day.
11. Cookies
Bring out the baker in you. Handmade cookies for your bridesmaid proposal or if you aren't the baking type – order some custom made cookies to ask your girls and add some sweetness to the occasion. A cookie box or tin can also be personalized to add the finishing touch to the heartfelt gift.
12. A Photo Frame
Everyone love to share special moments with photos of memories made with special friends. The are numerous vendors that specialize in creating the perfect photo, frame or memory box. Find your favorite photo of each of your girls or the group of you and add the proposal. From metallic, to sparkles to minimalist, whatever your style choice the girls can't wait to say "yes" and get started making more picture perfect memories leading up to the special day.
13. Invite your Besties to Brunch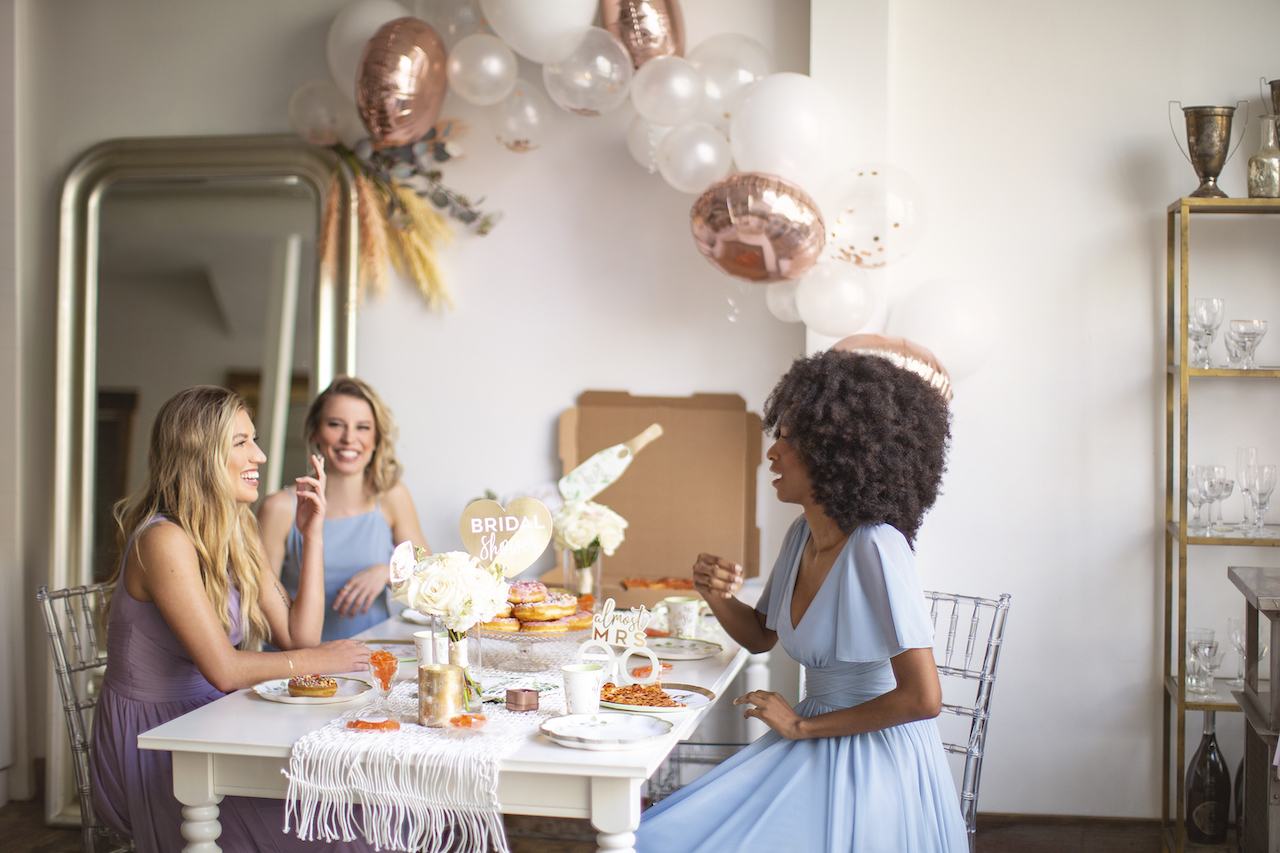 Invite your dream bridal party to your favorite brunch spot and spoil them with yummy food & refreshing drinks. Once you pop the question, you're guaranteed to receive a chorus of "yes!" Celebrate with another round of drinks and enjoy the rest of your brunch chatting weddings details or start talking about your dream destination bach party.
14. Monogrammed Pjs
Who doesn't love a cozy pair of pajamas. Especially when they are monogrammed and personalized just for you. This is a great way to ask your best friends to be your bridesmaids. They are a timeless gift that will be remembered. Pick from summer satin to winter flannel. Make it seasonal to match your wedding date. This is a great idea that will please all the different personalities of the bridesmaids.
15. Personalized Water Bottle
Select from unique, custom and handmade water bottles to personalize for each bridesmaid to be. Select a font and personalize by name, including a bridesmaid proposal on the bottle or a handwritten note inside the bottle for that special touch. There are so many options from glass to plastic, metal and wood. Match your personal taste and show them how special they are to you.
16. Send a Text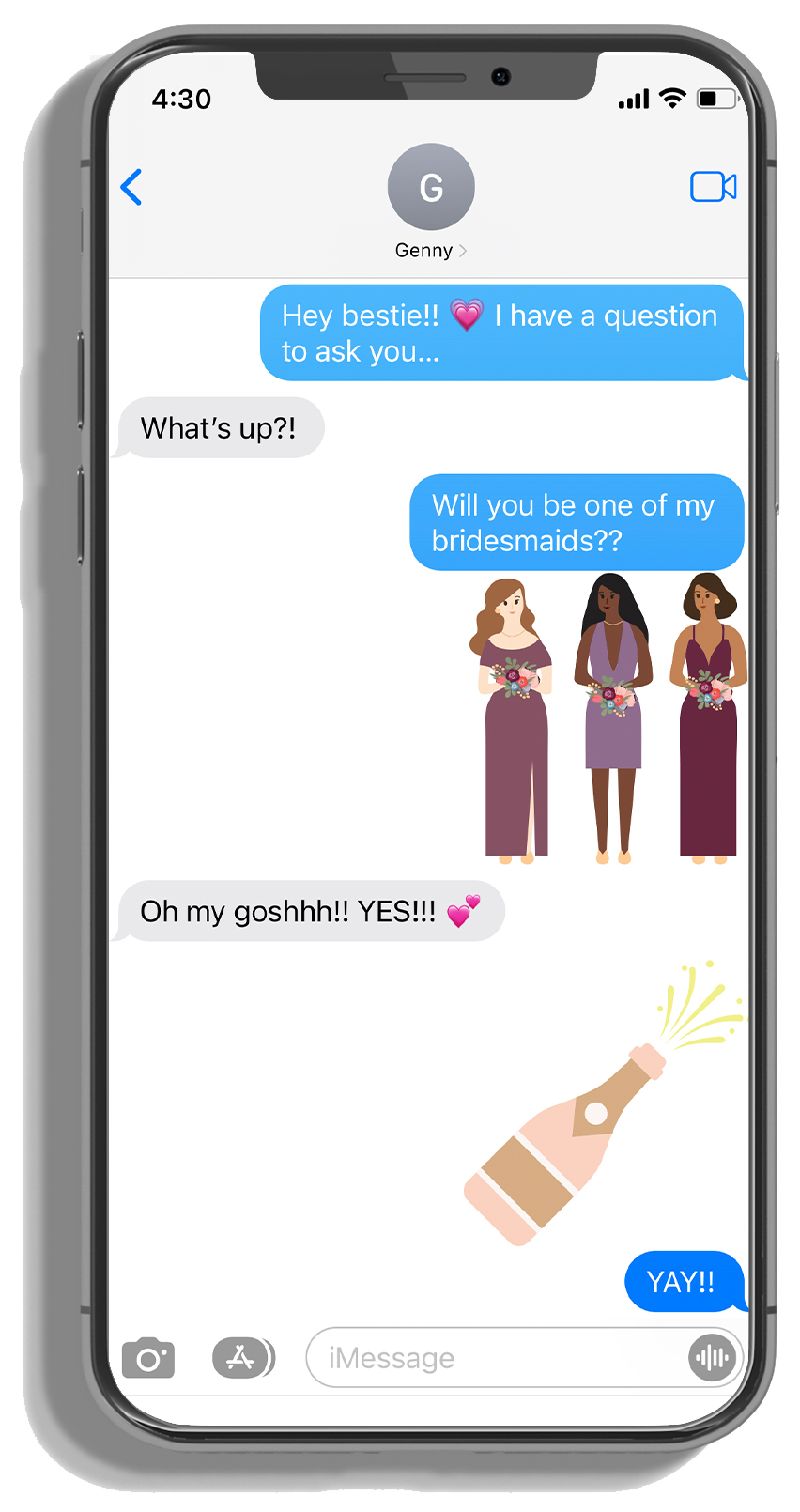 For the bride who's looking to keep things lowkey, you can't go wrong with a simple text. Send a more personal message to each member of your party or start your "I Do" crew group chat. Dress up your message with some fun BrideMojis™ and you're guaranteed to get a "yes" from all your leading ladies.
17. Confetti popper
Are your girls the partying type? Get the party rolling with confetti poppers to set the stage for your bridesmaid proposal. Plan a picnic lunch, a happy hour or a dinner out to celebrate and share the poppers as the opening toast. This will make a memorable bridesmaid proposal event for you and the girls.
18. A Girl's Trip
Plan a girls trip to show them how much they mean to you and how much you want them to share the special day with you as a bridesmaid. The trip can be as simple as a night out on the town, a weekend getaway to the beach or mountains or just a shopping trip. Whatever it is you and your besties love to do. Plan the perfect moment to ask them the question and make sure you take photos to remember this special event pre-wedding.
19. A Customized Hanger
A customized hanger is a unique gift that your bridesmaids will use not only for the wedding but after as well. The hangers are a reminder of the beauty in the dresses and the memories that will be had getting ready for the big day. Sharing those special moments getting ready and making each other look their best. The hanger can hold bridesmaids robes, dresses and useful for storage long after the wedding day.
20. Send a Card
One of the simplest (& sweetest) ways to propose to your bridesmaids is with a handwritten card. We recommend adding a few of your favorite bestie photos to show how much you love them. Continue the theme post-wedding with a "thank you for being my bridesmaid" card to express just how much you appreciated their help through your wedding journey.
21. Ornaments
Customize ornaments for your bridesmaids can add the perfect holiday touch. Customize with photos, pictures, sayings or whatever it is that symbolizes the friendship you share with your bridesmaids-to-be. These ornaments are timeless and will be a remembrance each year on their tree.
22. A Candle
Candles are a great way to personalize a gift and also make wonderful bridesmaid proposal ideas. Pick a scent unique to each girl and add a special saying or words to show how much you care. When they light them they will be reminded of your special day and also the friendship and memories that you share.
23. Slippers
Slippers are a great choice for a bridesmaid proposal gift. Personalize with "I Do CREW" or their names. Choose a sexy style and wear for a spa day and getting ready for the big day. Your girls will welcome them alone or add to the spa box or bridesmaid proposal gift box. Slippers are a great way to add some fun to the proposal and share a special gift with the girls.
When should you send a bridesmaid proposal?
Typical you have your bridesmaid's proposal two or three months after getting engaged. It can also be done sooner. It is important to let your girls know right away that they are the chosen ones and that you want the involved in the planning of your special day and all the events leading up to and including the wedding day.
What to consider when choosing a bridal party proposal gift
Most importantly, remember that the bridesmaid's proposal is a way to let your friends know how special they are to you and that you value them and want their guidance and support in planning your wedding. Use your creativity in asking them and also a gift selection. Be practical in terms of affordability. It is more important to create that special touch rather than buy an extravagant gift. Be mindful of your budget. Gifts can come from the heart and be just as meaningful as an expensive gift. Keep the gift personal and representative of your friendship.
Ready to start planning your bridesmaid proposals? Check out your local store to browse gifts options or shop all styles online at davidsbridal.com.
Planning a wedding? Sign up for our Diamond Loyalty program—it's free! Follow us on Instagram, Pinterest, and Facebook for more ideas on how to propose to your bridesmaids, or click here to book an appointment.
Related Posts: