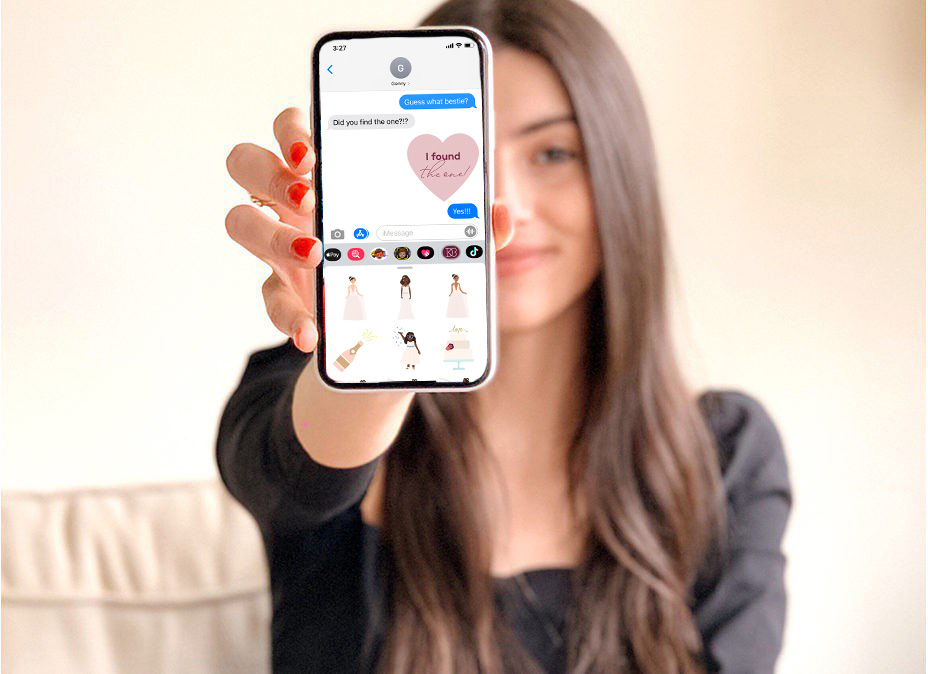 19 Apr

Introducing BrideMojis™ digital stickers for weddings and quinceañeras
GIFs for whenever and wherever you share about your big day
Our new BrideMojis™ are fun (and super cute) digital stickers and GIFs that add a little something special to all your text messages and social media posts about your upcoming wedding or quinceañera. Use them in texts to your besties or add to Instagram stories, TikTok, and Snapchat shares along your journey to the big day! Read on to learn how you can start using them today!
BrideMojis for Text Messages
Step 1: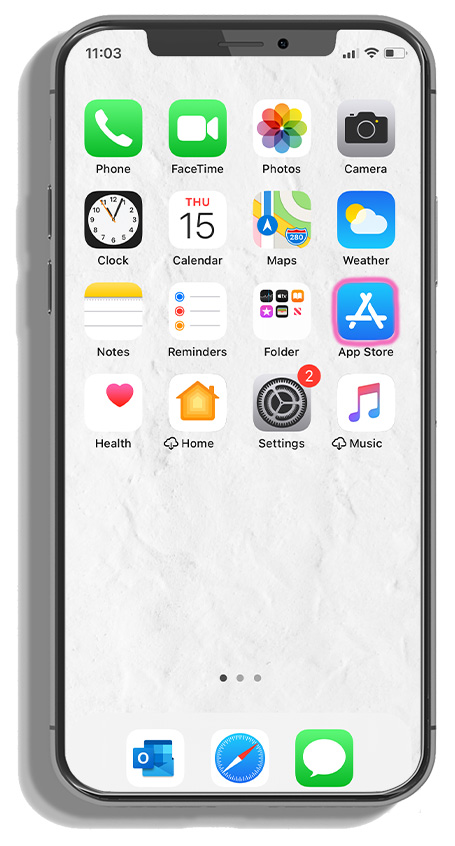 Step 2: Search "BrideMojis" in the search bar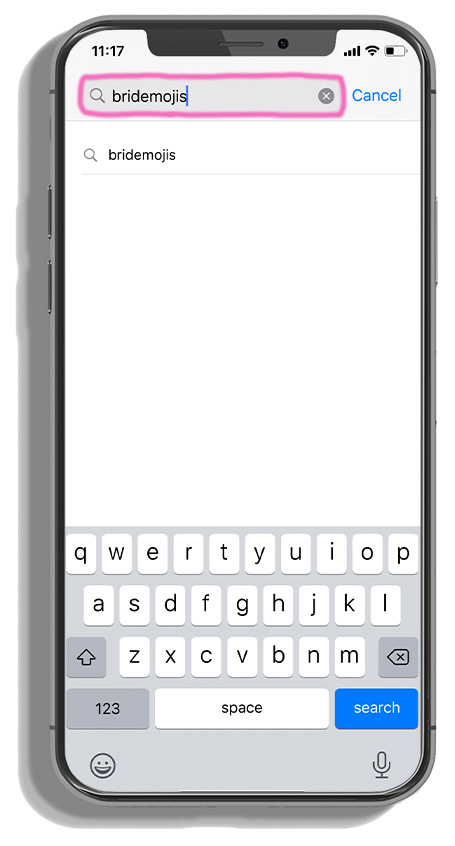 Step 3: Tap to download the stickers to your phone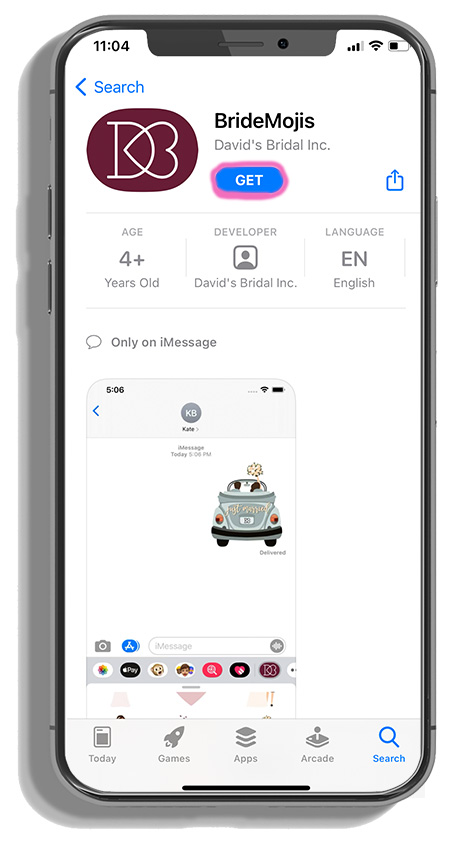 Step 4: Tap your text message icon and open a new message. Enter text as you normally would. To add BrideMojis, tap the app store icon to open the app drawer and scroll until you see David's Bridal icon. Tap the icon and BrideMojis will appear.
Step 5: Select your favorite BrideMojis to add to your text message and you're ready to send!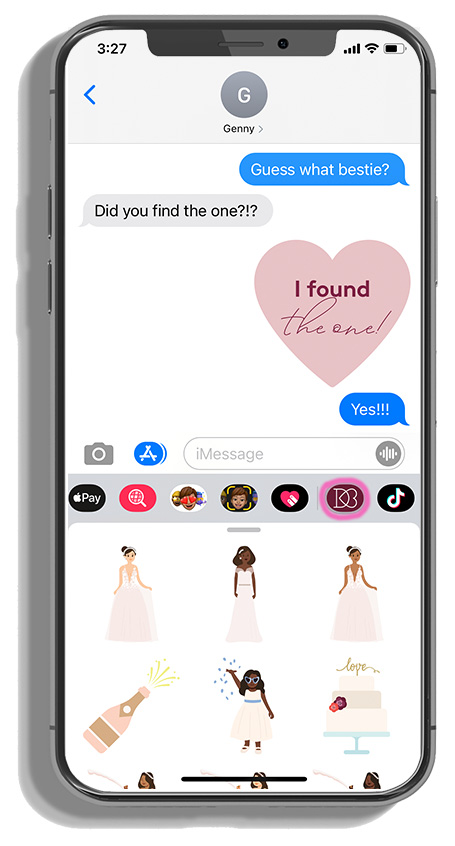 BrideMojis for Social Media
Instructions for adding BrideMojis to an Instagram story as an example.
Step 1: Download and launch the Instagram app. Take or select an image or video to share.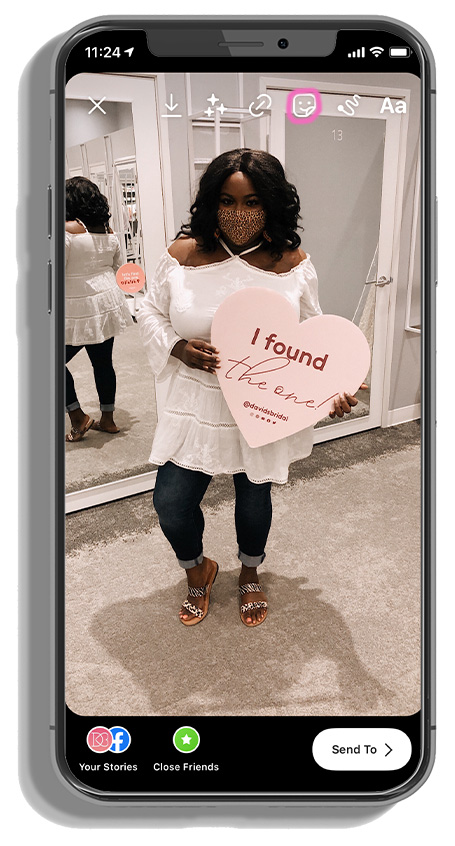 Step 2: Tap sticker icon and search "BrideMojis" or "David's Bridal" in the search bar.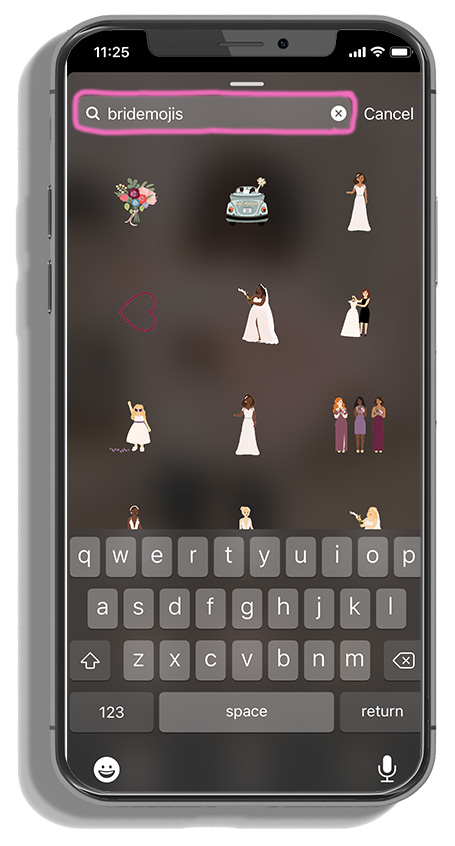 Step 3: Select 1, 2…or all of them! Arrange them how you like, then hit share for all your friends & family to see!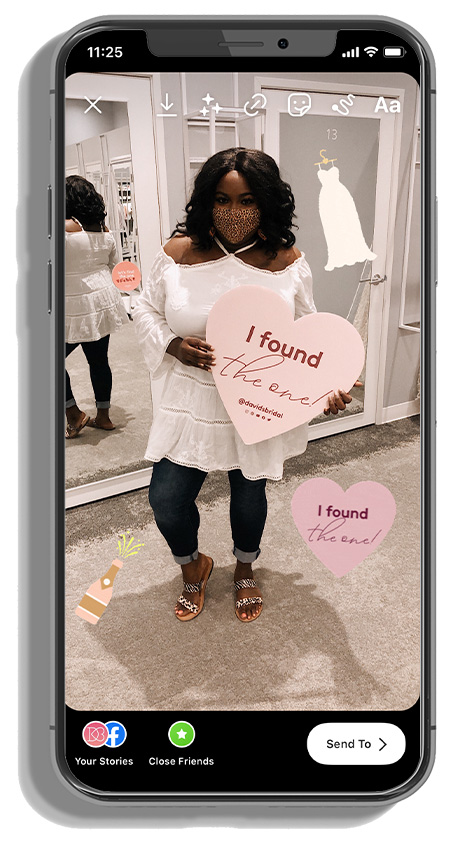 To use BrideMojis on TikTok and Snapchat, download your preferred app and repeat the steps above.
Ready to start adding BrideMojis to your texts and stories? Share your happiest moments with us mentioning @davidsbridal on Instagram or using the hashtag #davidsbridal!
* By using BrideMojis on 3rd party sites, you consent to the privacy policies and terms of use of the applicable 3rd party platform
Related Posts: