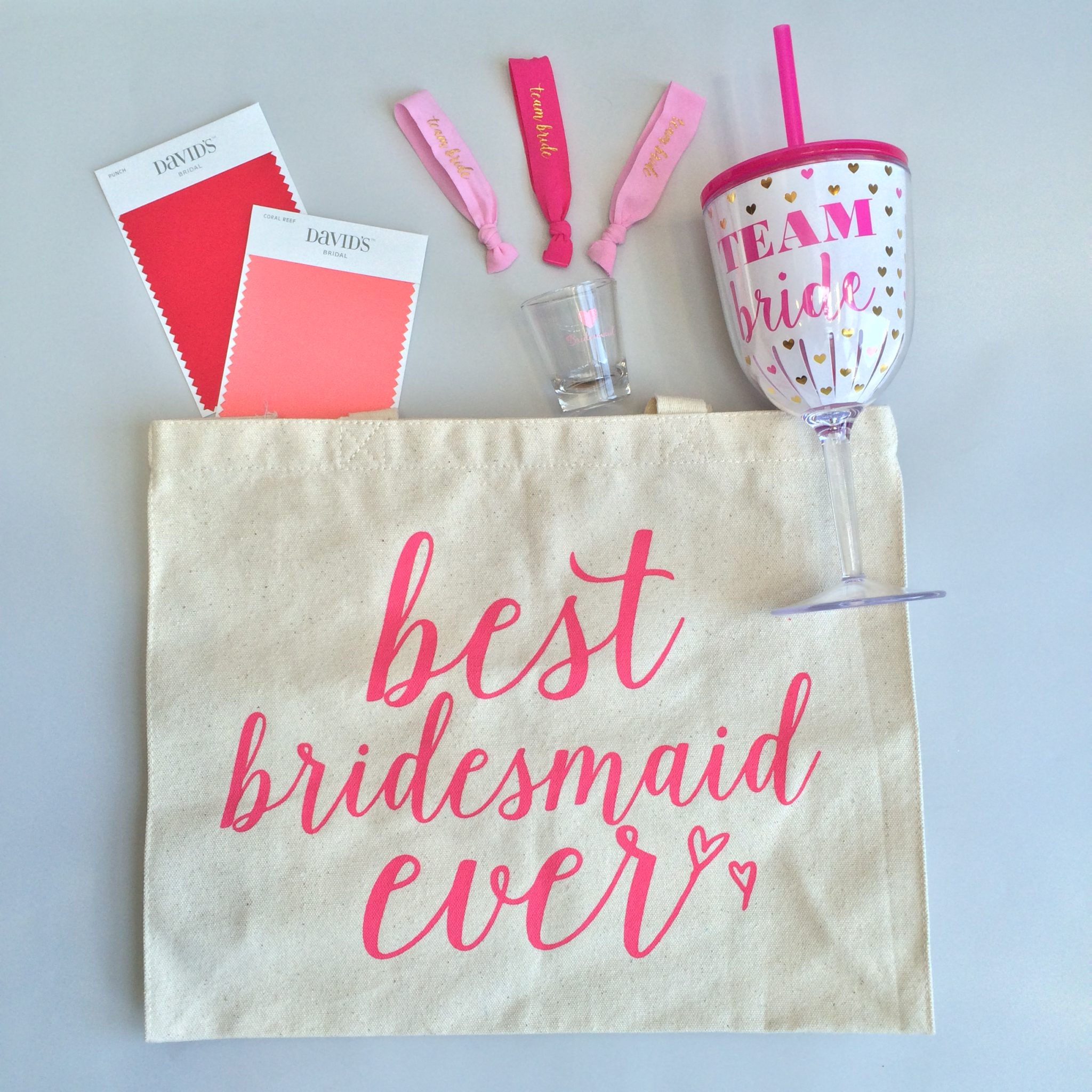 25 Apr

How To Ask Your Bridesmaids
Tips for proposing to your best girls.
You just said "yes" now it's your turn to do the asking. Wondering how to ask your bridesmaids? Enter the bridesmaid proposal box (or bag), an assortment of fun and functional gifts for your bridesmaids to let them know how important they are to your wedding day. Read on for bridesmaid proposal ideas.
Introduce your wedding colors
Select bridesmaid gifts and small essentials, like lip balm and nail polish, in your wedding colors.  Then add some fabric swatches to get your bridesmaids excited about choosing a bridesmaid dress!
Get personal
Next, customize each 'maid's gift with a personalized item. From water bottles and key chains to jewelry and cosmetic bags, there are tons of options for engraved and monogrammed gifts for every style and budget.
Prep her for the wedding day
Think about what your bridesmaids may need the day of the wedding. Bridesmaid robes or tank tops are the perfect thing to wear before getting dressed for the wedding (and make for great photo ops!). A pretty hanger will keep her dress wrinkle-free. Jewelry or a clutch will complete her bridesmaid ensemble.
Add a heartfelt note
Finally, don't forget to TELL her how much she means to you. Add a handwritten note letting each member of your bridal party know how much she means to you.
For more bridesmaid gift ideas from the "proposal" to the bachelorette party to the wedding day, check out our bridesmaid gift guide. 
Related Posts: