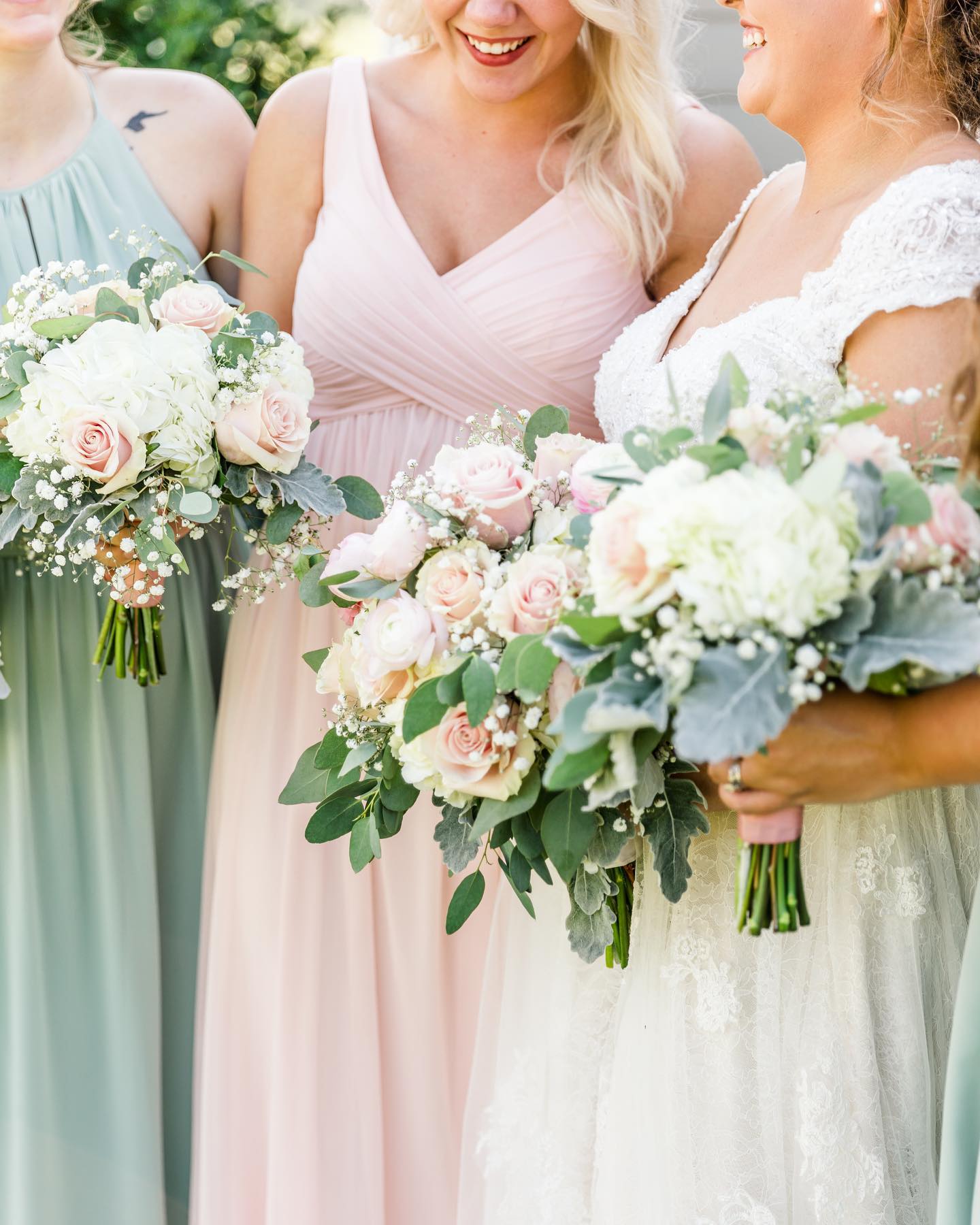 01 Apr

Spring Wedding Color Ideas
Pretty hues for a spring party
Who doesn't love a spring wedding day? Think sunny days, perfect temps, and all the blooms. And when it comes to your color palette, the possibilities are endless. Pastels, pinks or floral-inspired colors, these hues give your celebration the mark of a new beginning. We have an array of romantic hues to bring your spring wedding to life, read on for inspiration and spring wedding color ideas you should consider for your perfect palette!
Dusty Hues
For the ultimate pastel, try our Dusty Hues; an assortment of pale colors and muted tones to create the ideal springtime palette! Soft dusty hues offer a light and airy vibe perfect for your spring wedding colors. Shades like Dusty Blue, Dusty Sage, and Quartz will give you a true romantic looking bridal party.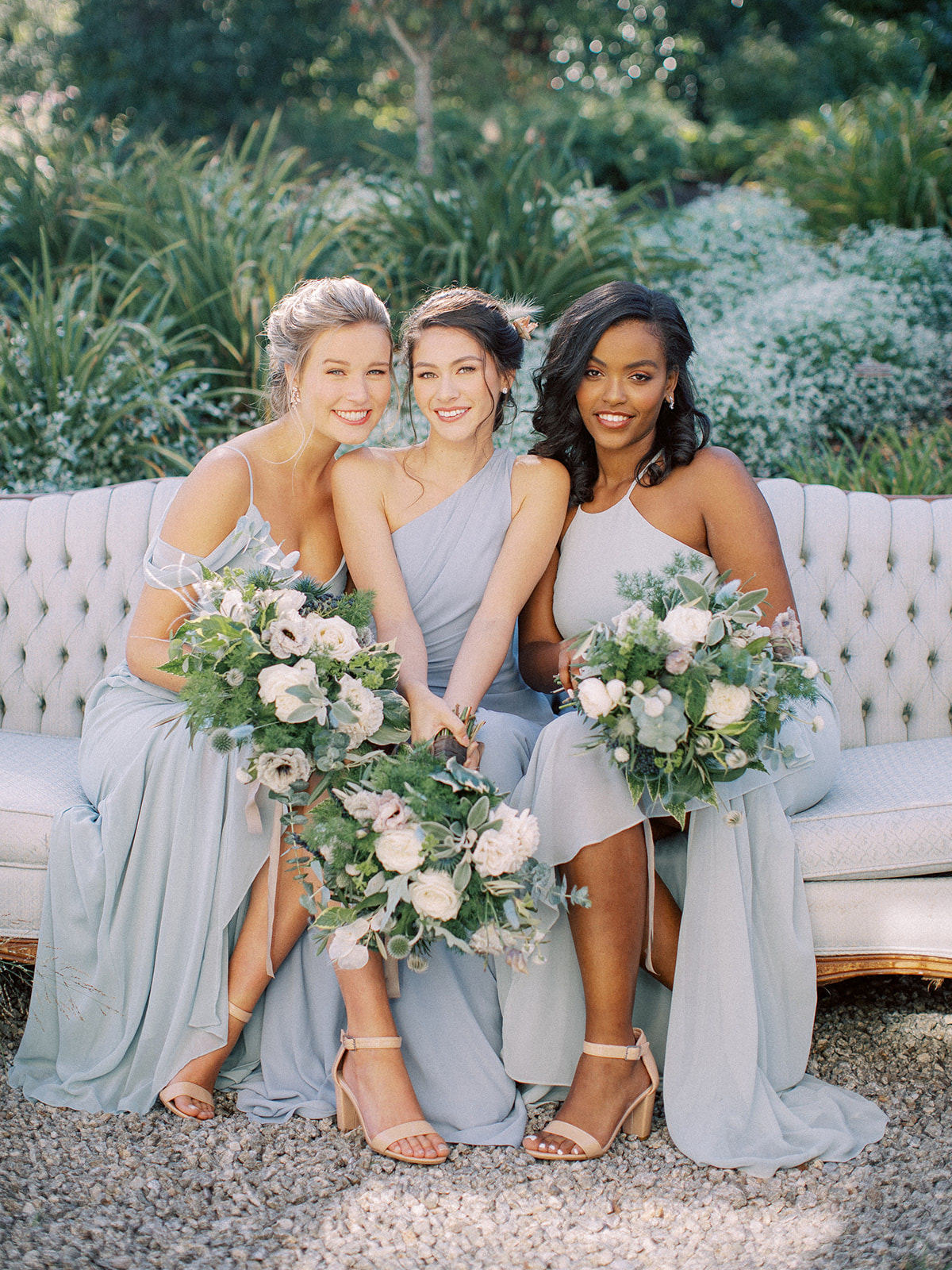 Floral Inspired
Everything blooms in spring! Carry a lush vibe throughout your day with shades that mimic garden flowers. To create a bridal party that blends beautifully, take color cues from a floral print you love – say, your wedding invitations or maid of honor's dress. Think fun and bright like Sunflower or fresh-picked shades like Petal and Lavender Haze.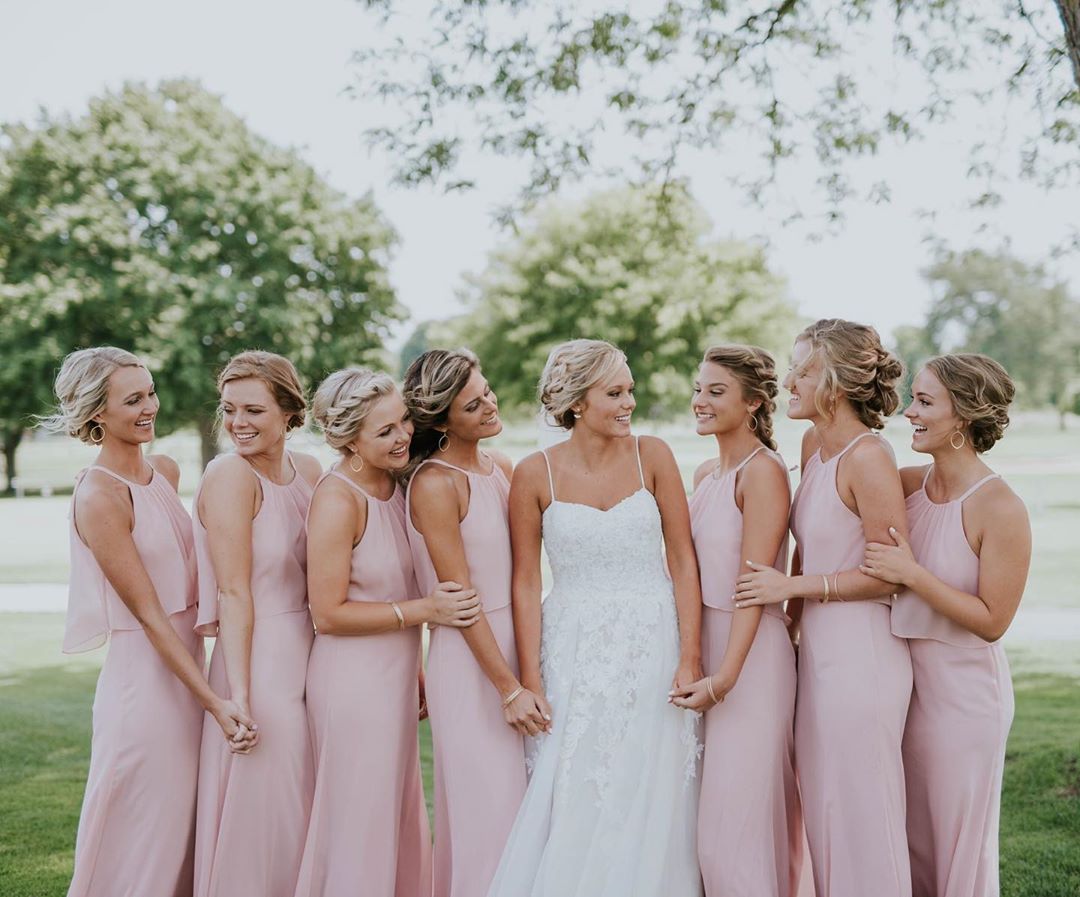 Shop Flower Inspired Color Swatches
Pro Tip: Give your florist a peek at your stationary suite's design if you dream of a coordinated bouquet.
Shades of Pink
Feeling pretty in pink with all these lovely rosy hues! Pink bridesmaids pop beautifully against a spring backdrop. Try Ballet or Blush for a soft and romantic touch to your big day! Or colors such as Desert Coral, a muted coral shade, and Chianti, the perfect blend of pink and burgundy, will give you the ultimate pink palette.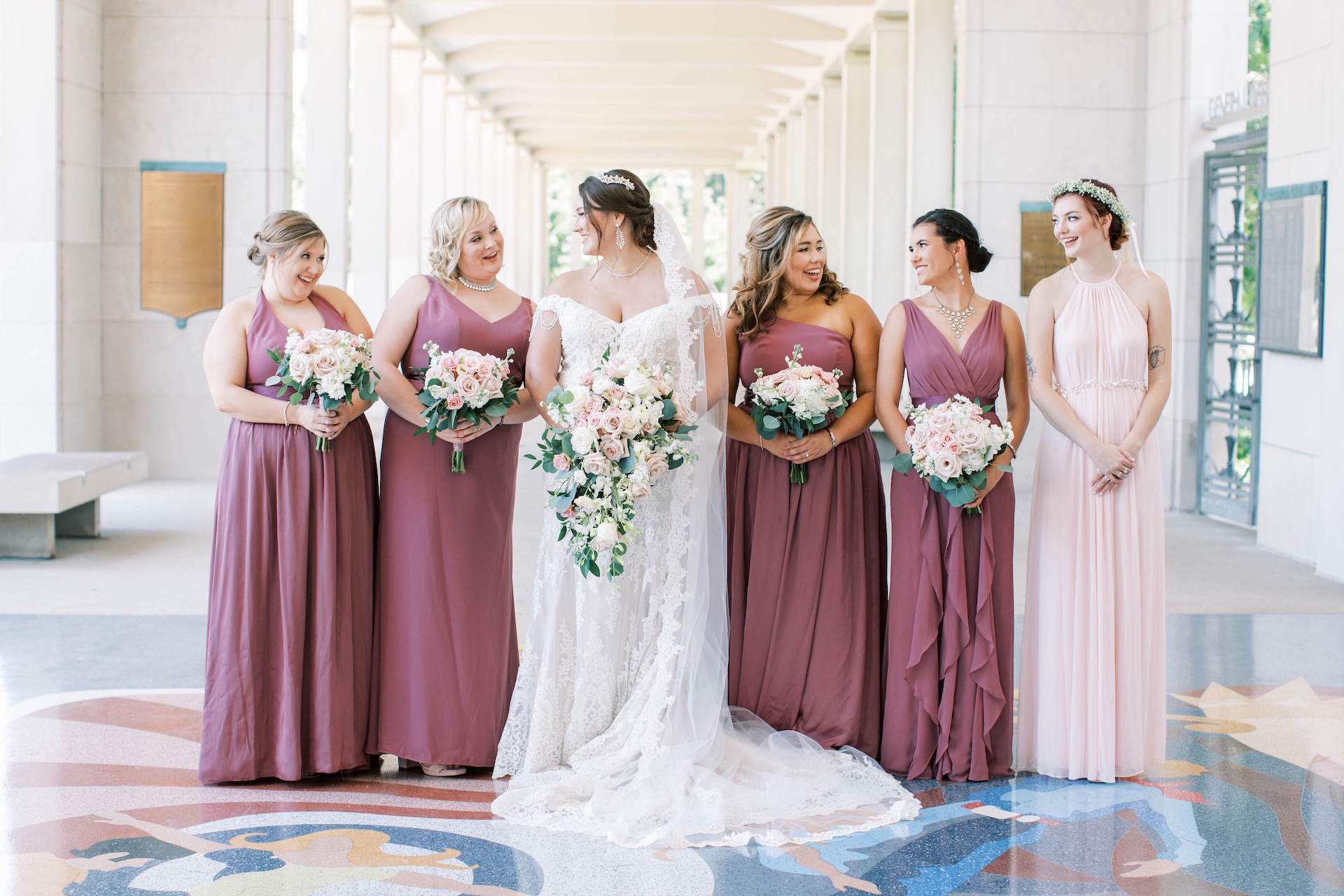 These spring wedding color ideas give a fresh and romantic feel to any wedding! Can't settle on a favorite color? There's a color for every bride-to-be's aesthetic! Take our bridesmaid style quiz to find the styles and shades that would suit your wedding vision.
Not a spring bride? Explore Fall, Winter, and Summer color ideas to plan for your big day! Plus, find local wedding vendors!
Featured photo by Madison Martin Photography
Related Posts: