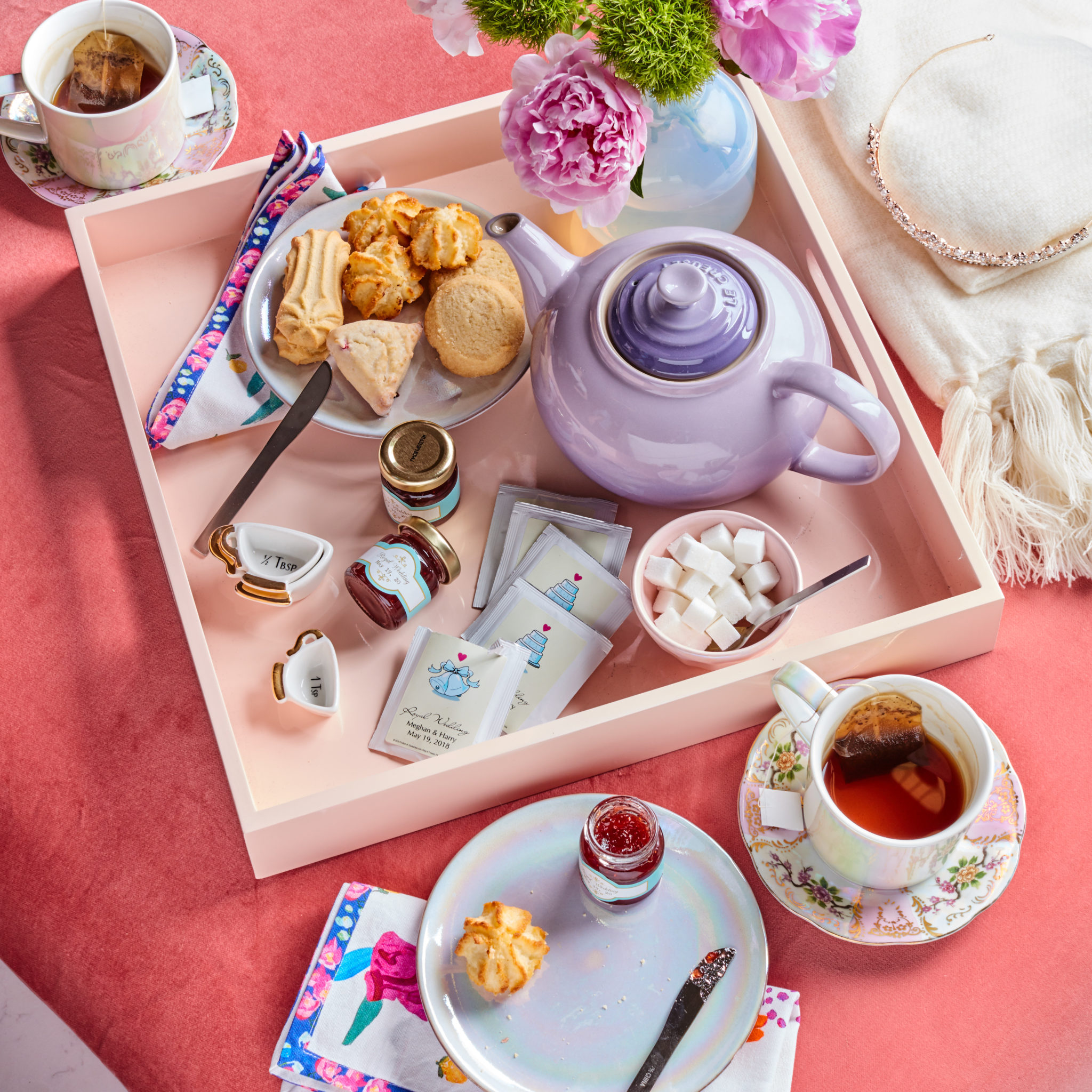 14 May

How to Host a Royal Wedding Viewing Party
Mark your calendar for May 19.
It's hard not to get caught up in the excitement of the wedding between Meghan Markle and Prince Harry—so why not go all-out and host a royal wedding viewing party, complete with tiaras and tea? Or turn the event into a themed bridal shower for a soon-to-wed friend.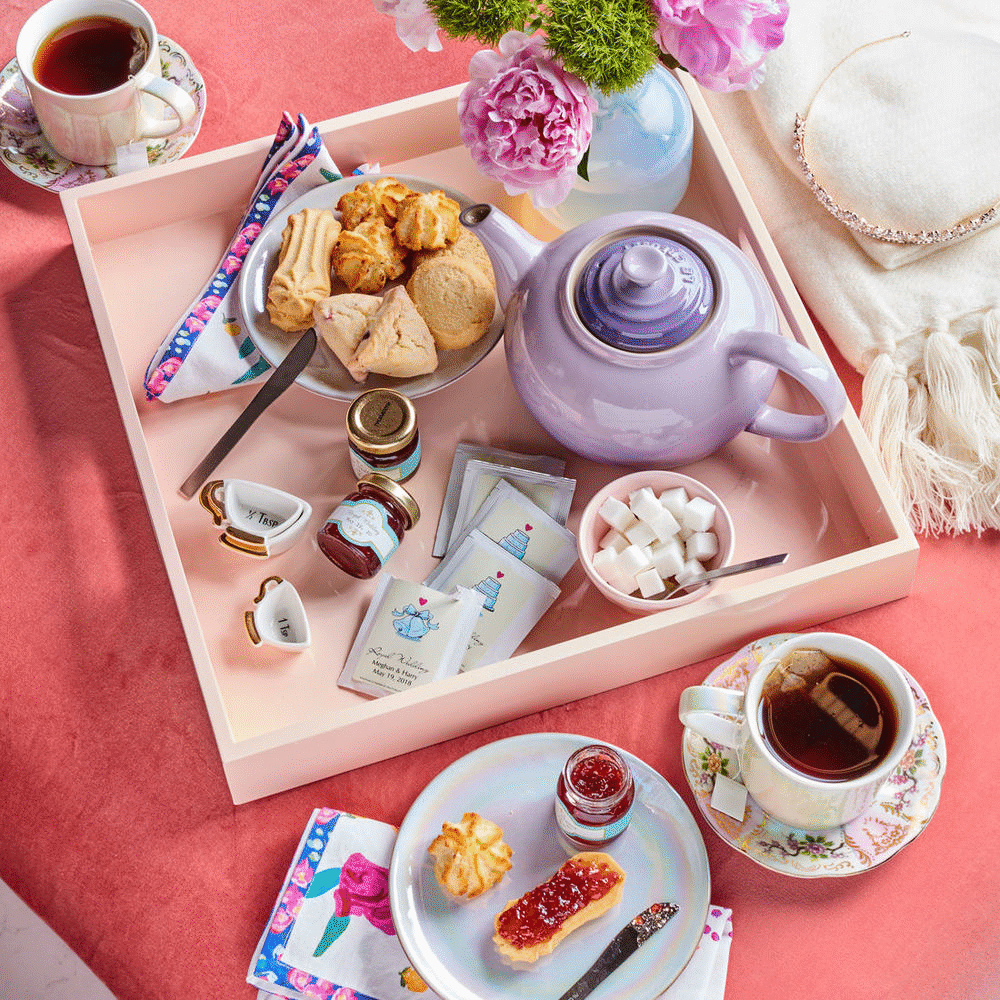 Set the DVR (or your alarm clock)
The royal wedding is scheduled to take place at noon in London, which means it'll be morning in the United States. If you aren't up for a real-time viewing party at 8 a.m., record the festivities and start your celebration a little later in the day.
Put on your tiaras & fascinators
At formal weddings in the U.K., guests wear hats and fascinators to the ceremony, and most royal brides wear tiaras. Honor these tradition by inviting guests to don fancy headwear. (Looking for something sparkly? Explore our tiara collection.)
Brew a pot of tea
What better drink to serve than Britain's unofficial national beverage? For favors, hand out custom tea bags emblazoned with the happy couple's names and wedding date.
Serve scones & finger sandwiches
Put out dainty sandwiches, macarons, and other tiny cakes perfect for nibbling. You can even offer personalized jam jars for spreading on scones.
Make predictions
Before Meghan walks down the aisle, ask friends to guess what she'll wear (veil or no veil? sleeves or no sleeves?) and what traditions the couple will follow, then award prizes like these cute teacup measuring spoons to the guests who come closest.
Check out more of our royal wedding inspiration to get you even more in spirit and be sure to check back post-wedding for our recap of Meghan's look!
Related Posts: