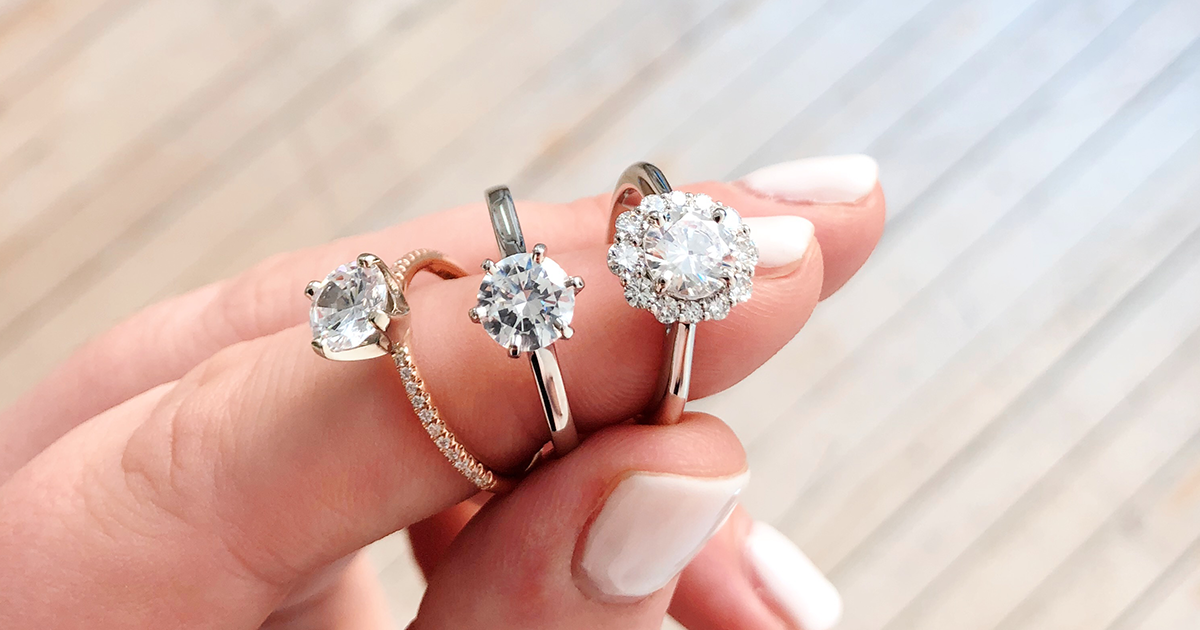 18 Nov

The 4 Latest and Greatest Engagement Ring Trends

Predicting a proposal in your future? The expert team at online jewelry retailer Blue Nile is taking over our blog and sharing some popular picks and the latest in engagement ring trends!

The holidays are the most popular time to get engaged—and coming up fast! If you're feeling time-crunched about a holiday proposal, all of our custom engagement rings ship fast and free. Or, if you're just getting started in your search, get inspired by these classic and fresh styles from Blue Nile.
1. The Solitaire Stands Out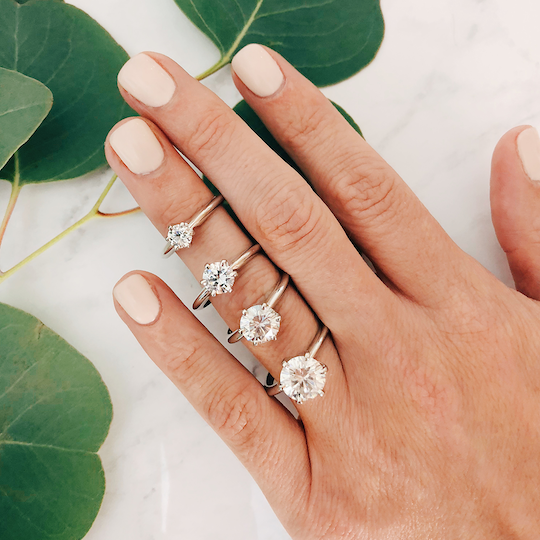 Solitaires put your diamond on full display so we recommend choosing the highest quality center stone your budget allows. How to know if a diamond is up for the spotlight? See Blue Nile's diamond-buying cheat sheet and you'll learn everything you need to know in minutes.
It's no surprise a solitaire is our most popular setting. You just can't go wrong with a classic! Solitaire settings don't have any diamond or gemstone pavé on the band, making them one of the more budget-friendly picks. But simplicity doesn't mean that they lack personality. From traditional platinum and gold bands to styles with vintage-inspired details to new trends with mixed metals or east-west settings, we have the perfect solitaire as unique as you.
2. All A-Round The World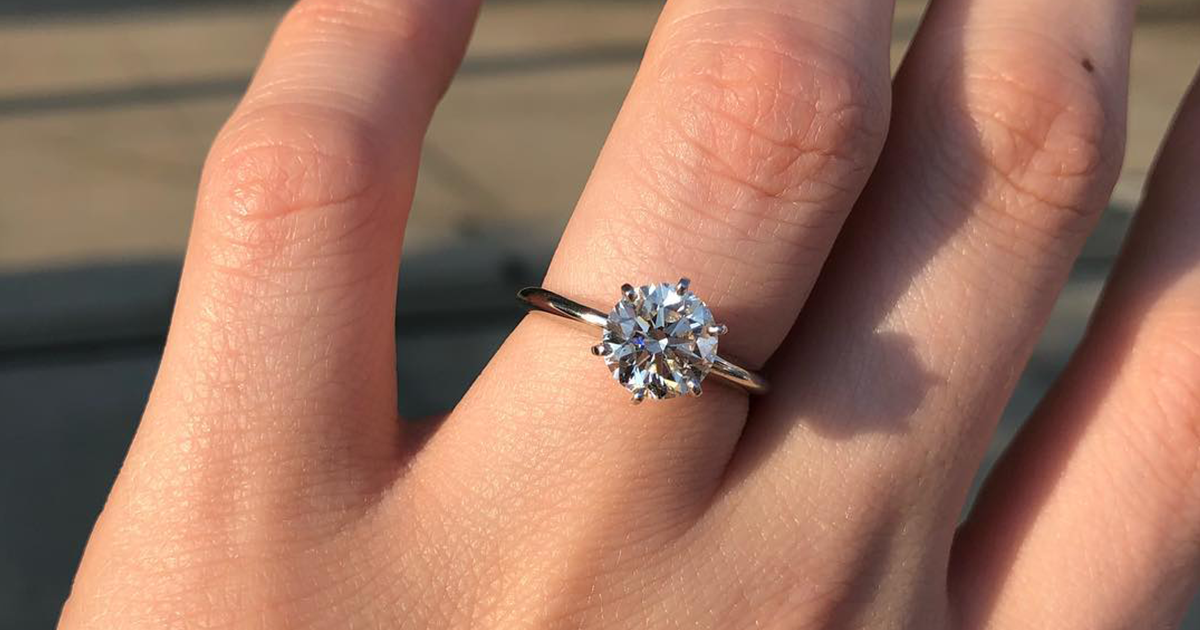 66% of our customers choose a round-cut diamond. The round is the reigning popularity queen because it's specifically cut to reflect light at every angle and create that classic diamond sparkle. Round cut is not only the most popular but also the most expensive because it takes the most raw material to create. But the numbers are proof that the majority of people think around-cut diamond is totally worth it.
Speaking of sparkle, our Astor by Blue Nile diamonds are cut for maximum sparkle. This super-ideal cut will truly outshine the rest. Can you say hint-dropping, anyone?
3. Oh, You Fancy?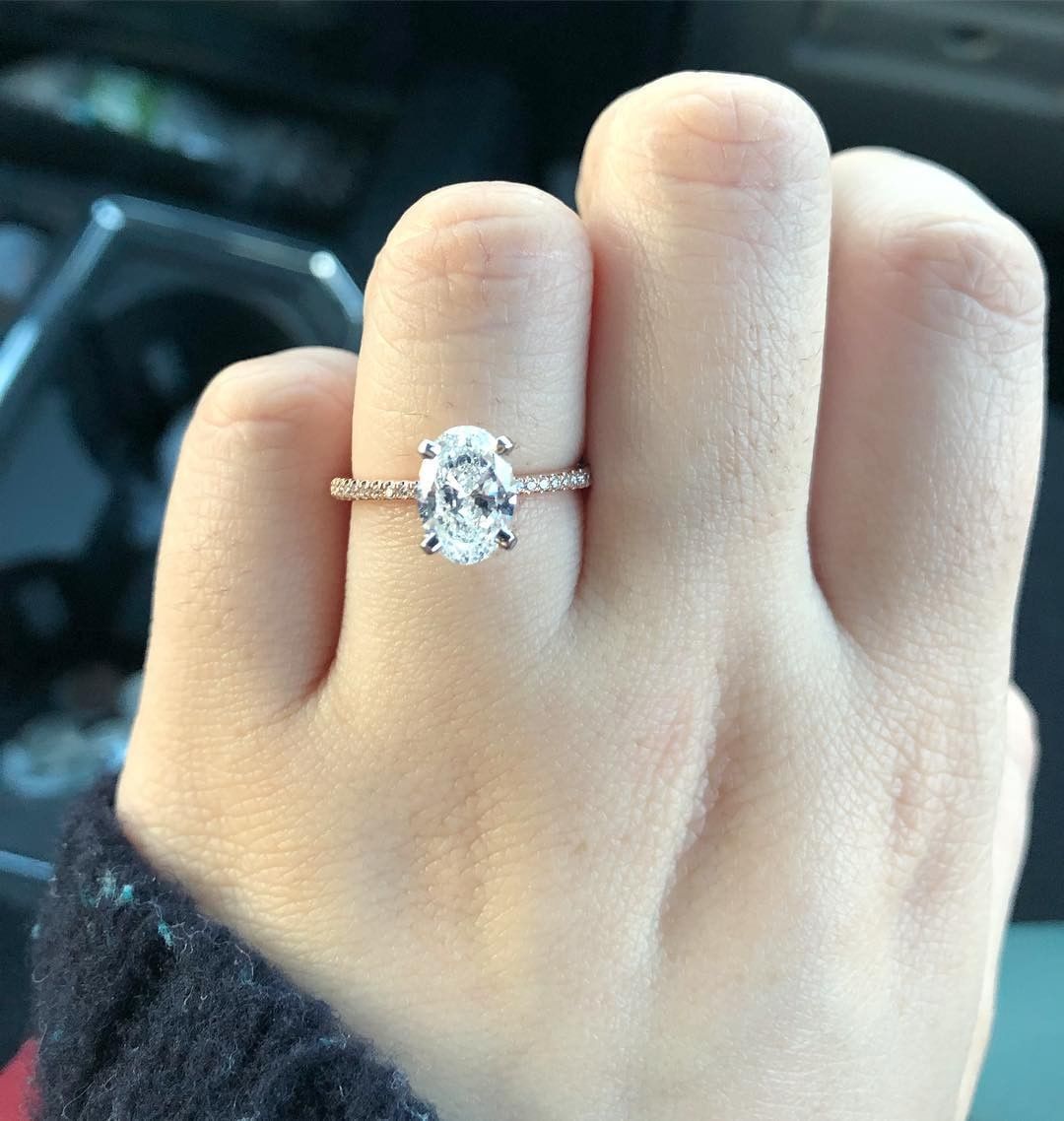 If an oval cut makes your heart skip a beat, you aren't alone! This trending fancy-cut diamond has doubled in sales in the past few years largely thanks to a host of celebrity engagements. What's a fancy-cut diamond? Literally anything but round. Along with oval, emerald, asscher, marquise, and more are all unique and amazing cuts that have their own unique allure. But that's not the only reason fancy-cut diamonds are on the rise. They also can cost 25% less than round-cut diamonds. Learn how (and why) shape affects price.
4. The New Gold Standard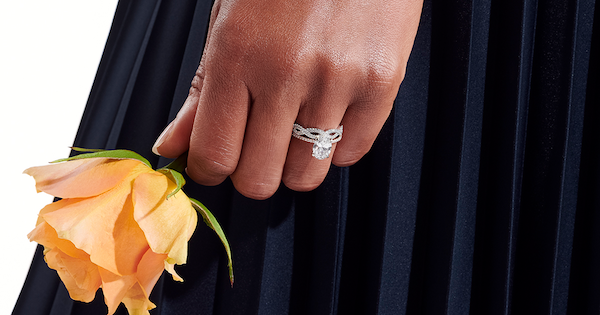 Another up-and-coming trend for engagement rings is rose gold. Many choose it for its vintage-inspired, "instant heirloom" appeal while others love its romantic warmth. Either way, we predict this perfect precious metal is set to blow up this year. If you want to avoid FOMO, check out our rose gold engagement rings now.
Design Your Dream Engagement Ring
You'll wear it forever, so we want it to be perfect. Our diamond and setting options are endless so you can build an engagement ring to suit any trend or style.
We know that buying an engagement ring is exciting—and scary. When you choose Blue Nile, know you're getting the highest quality ring at a great value. You can choose from all the engagement ring trends to suit your style! Think of us as your engagement ring anxiety hotline. Call, chat or email with one of our non-commissioned personal jewelers—with absolutely no pressure to buy, 24/7. We look forward to helping you create the brilliant engagement ring of your dreams this year!
Make sure to follow @bluenilediamond for more ideas and inspiration for all your engagement ring needs!
Blue Nile, Inc. is the largest online retailer of certified diamonds and fine jewelry. The company offers a superior experience for purchasing engagement rings, wedding rings, and fine jewelry. Our experts provide guidance, in-depth educational materials, and unique online tools that place consumers in control of the jewelry shopping process. Blue Nile has some of the highest quality standards in the industry and offers more than 150,000 GIA-graded diamonds and fine jewelry at prices significantly below traditional retail. Blue Nile can be found online at www.bluenile.com and in its physical Showrooms in Salem, New Hampshire, Long Island, New York, Portland, Oregon, Fairfax County, Virginia, and Bellevue, Washington.
Related Posts: