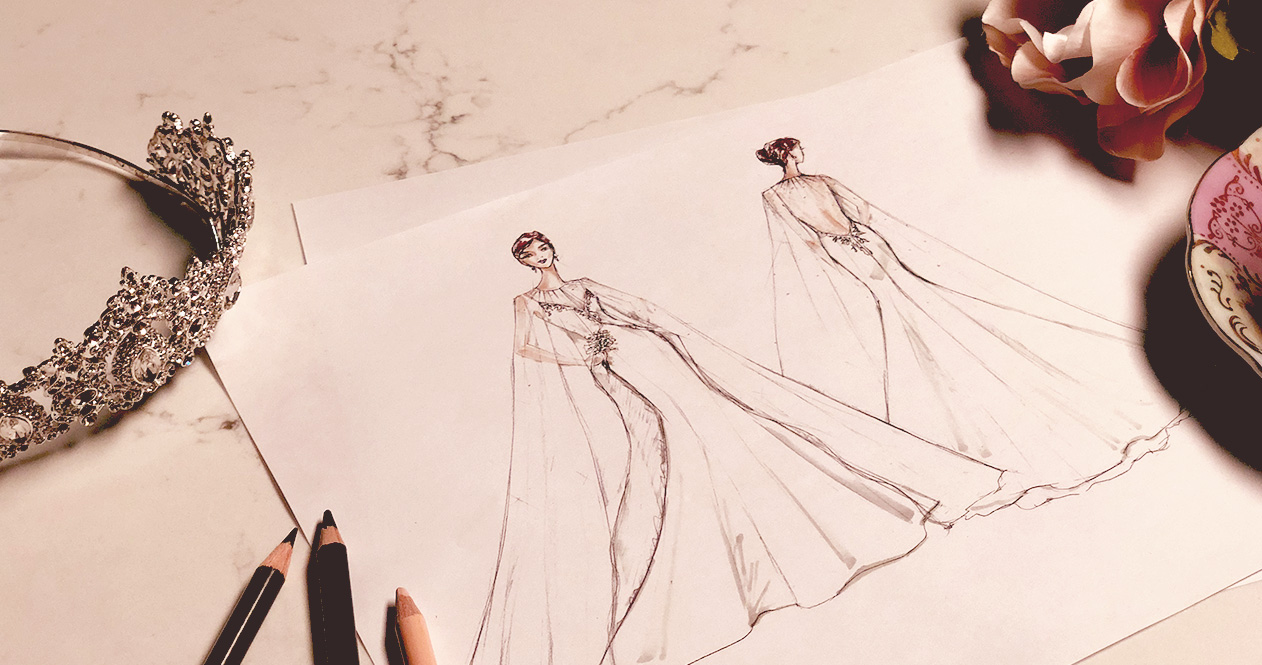 23 May

In The News: Royal Wedding Media Coverage
How David's Bridal was part of the Royal Wedding media frenzy.
We weren't the only ones eager to learn every breathtaking detail about the Royal Wedding. In the months leading up to Meghan and Harry's nuptials, it seemed like not a day went by when there wasn't a new headline in the media about the couple or the wedding. From wedding dress style predictions, to speculations about who would design the iconic gown to, to the wedding cake and the exclusive guest list, the media kept us informed during Royal Wedding watch, and David's Bridal was honored to be included in some of the conversations. Read on for a few of our favorite media mentions surrounding the Royal Wedding.
TheKnot.com
If we learned one thing from the Royal Wedding it is that Meghan Markle is every bit a modern princess. From when we first saw her step out of the car at church to when her and her new husband were entering another car to head to their reception, one thing was for sure – She looked stunning in both of her looks. The anticipation of what she would wear, who would be the designer, every last detail had us all waiting with bated breath. Prior to May 19th, the David's Bridal Design Team (along with many many other people throughout the world) imagined what they could envision the future Duchess of Sussex wearing on her big day.
We worked with the team at TheKnot.com on a story where they featured the exclusive sketches from our design team. The Oleg Cassini sketch gave off true princess vibes, while the White by Vera Wang sketch took a more modern stance, a little edgy and a little leggy. Galina Signature imagined Meghan in a fit and flare gown to accentuate her fantastic figure, while Melissa Sweet went with a more a traditional look exuding a romantic and vintage feel. Lastly, the David's Bridal collection proposed a classic and timeless wedding gown style with an updated edge.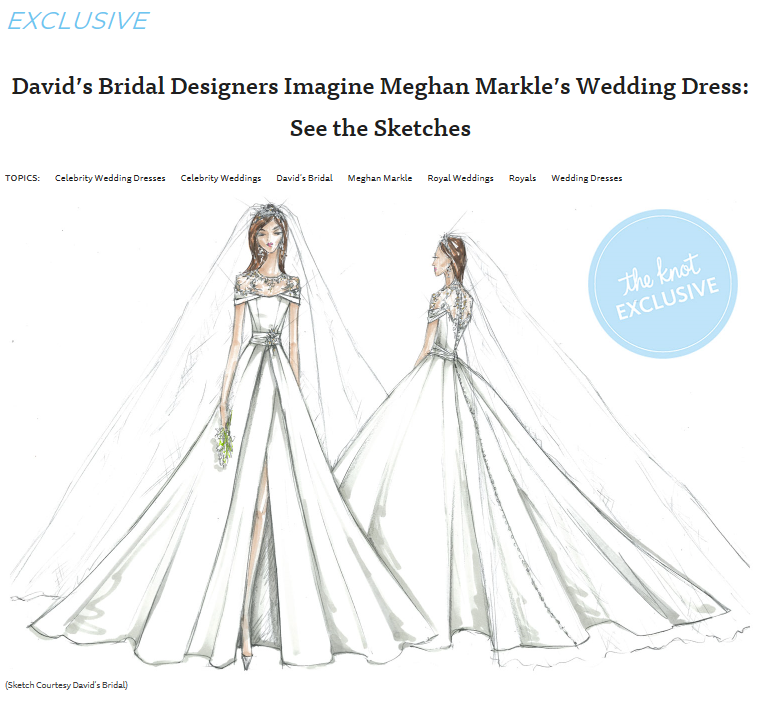 Racked.com
In other wedding related news, Racked.com published an article titled "Bridal Designers Are Already Preparing to Reinterpret Meghan Markle's Wedding Dress", which featured insight from Lori Conley, David's Bridal Senior Vice President of Product and Design. Lori shared that after the royal wedding of Prince William and Kate Middleton, David's Bridal created a replica dress. Surprising to all, the dress did not do as well as anticipated because brides did not want to feel like they were in costume on their own wedding day. With that learning the team at David's Bridal made the decision not to replicate Meghan Markle's dress but instead will take specific design cues and details to incorporate into future collections.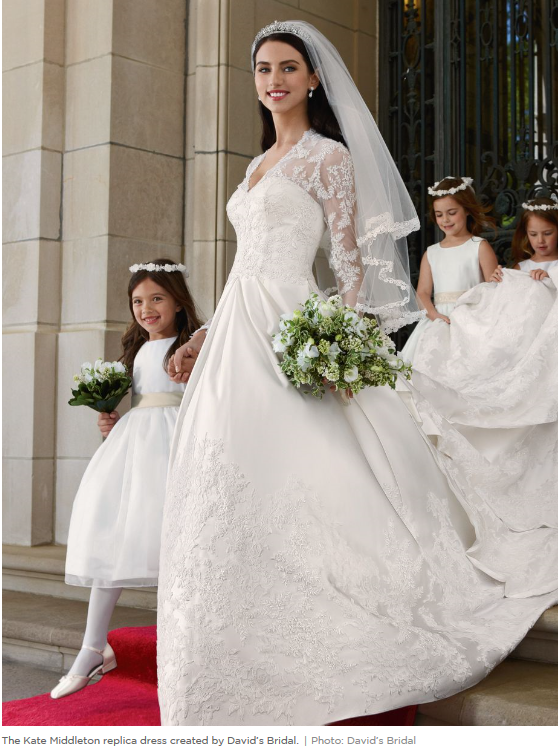 Good Day New York
Following the Wedding, stylist Brooke Jaffe went on Fox 5 Good Day New York to host a segment titled "Royal Wedding Dress Lookalikes". In this segment she created Meghan Markle Looks for Less and featured the David's Bridal White by Vera Wang High Neck Halter Gown as a match back to her reception look, David's Bridal Regal Tiara, and our Scalloped Lace Edge Cathedral Veil. Watch the full segment here!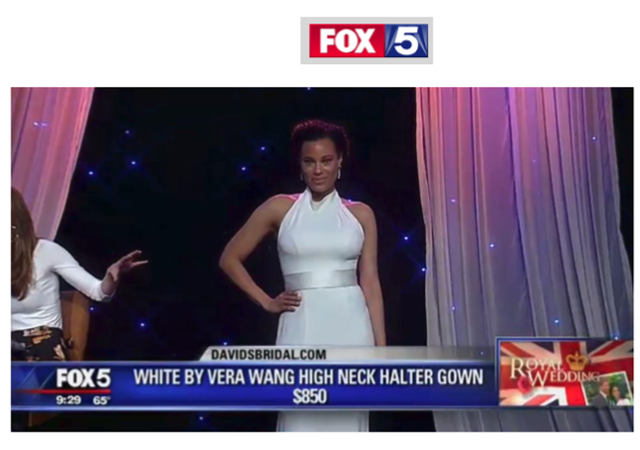 All in all, this royal wedding was everything we could have dreamed of and more! Can't wait for the next one 😉 Cheerio!
Related Posts: