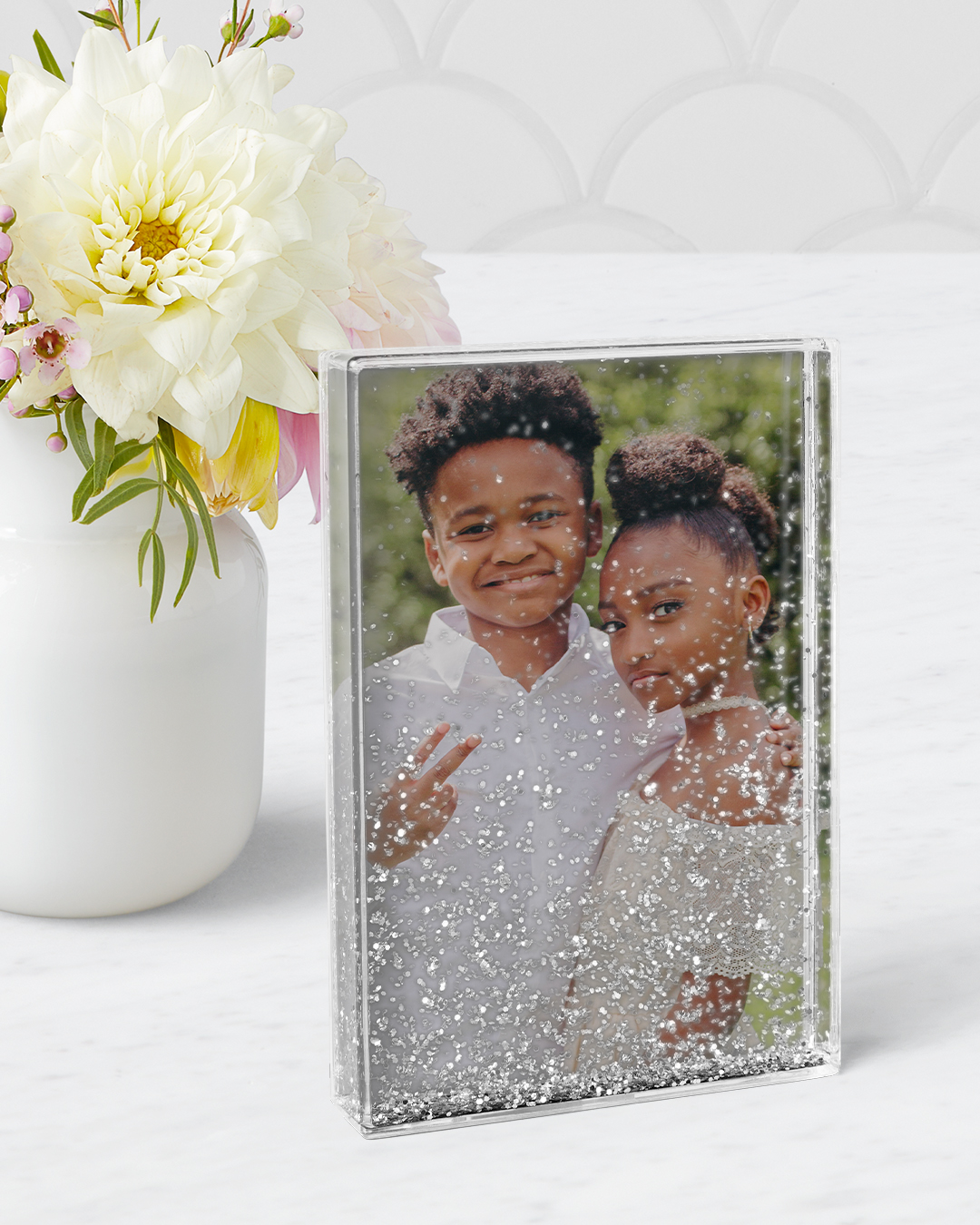 05 Aug

5 Fresh Gifts For Your Little Helpers On Your Big Day
Flower Girl and Ring Bearer Gifts
There is so much to think about when it comes to creating thoughtful gifts for the people who stand by you on your wedding day. Everyone thinks of the bridal party and treats for their besties, but the littles need love, too! Whether you've included a flower girl, ring bearer, or junior bridesmaids and groomsmen, we've got the latest gifts for every age.
Replace Something Old
There are few gifts more universal for tweens and teens than socks with personality. They've never seen this before — unlike most funky socks, these are fully customized from the top all the way to the tip of your toe. As a wardrobe staple, they are one thing that can always be useful, especially at an age where things are easily lost or worn out. A fresh pair is an especially thoughtful gift for teens who are starting to do their own laundry — and may fall behind at times.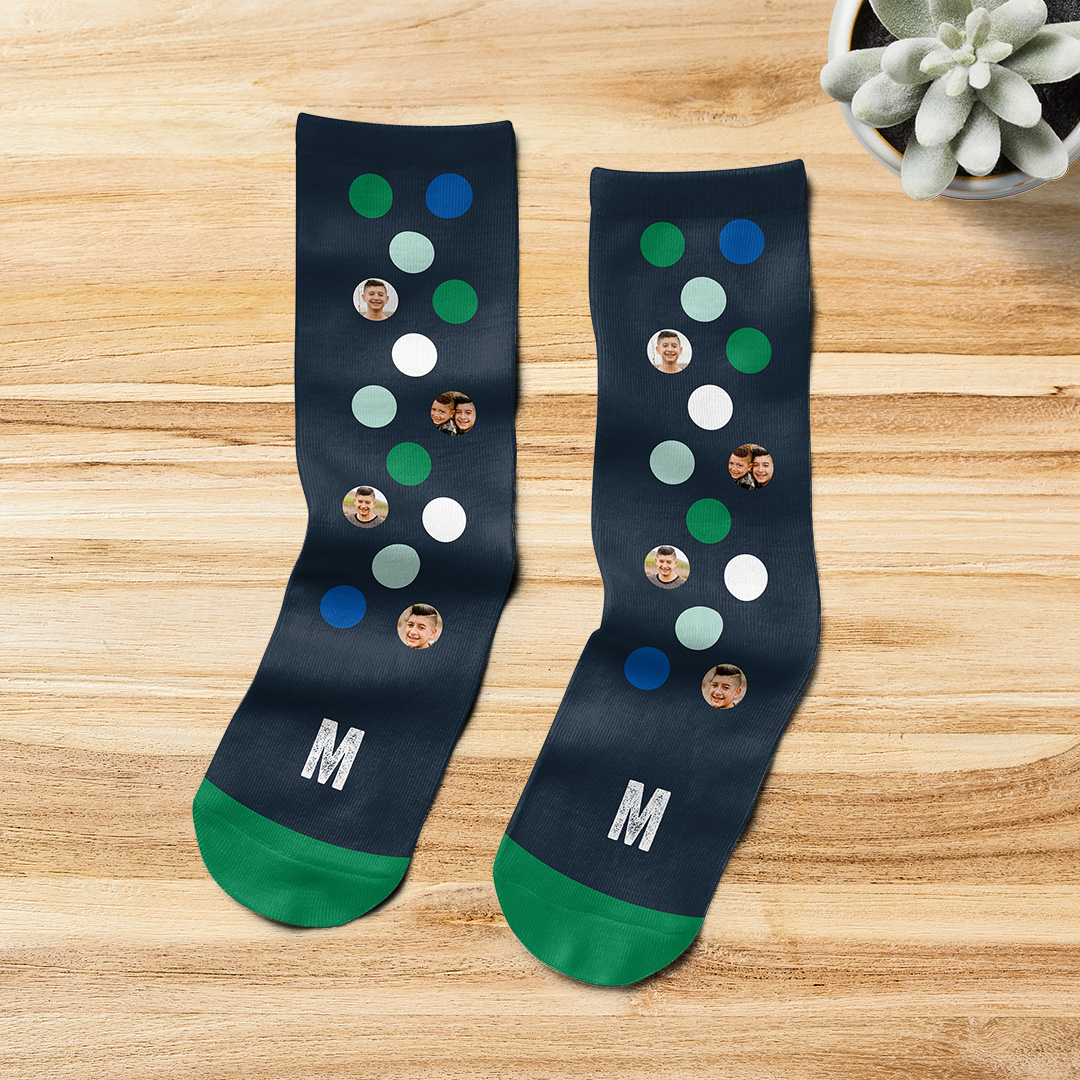 Delight In Something New
When it comes to kids and teens, all that glitters is considered gold. Take your favorite photo of you and your young helper and make it into a glitter bomb. It's like the snow globes of your youth, with a new twist for the next generation. This is one gift you'll want to watch them open to see their reaction. Start a trend and give their room something to sparkle about with a glitter photo block.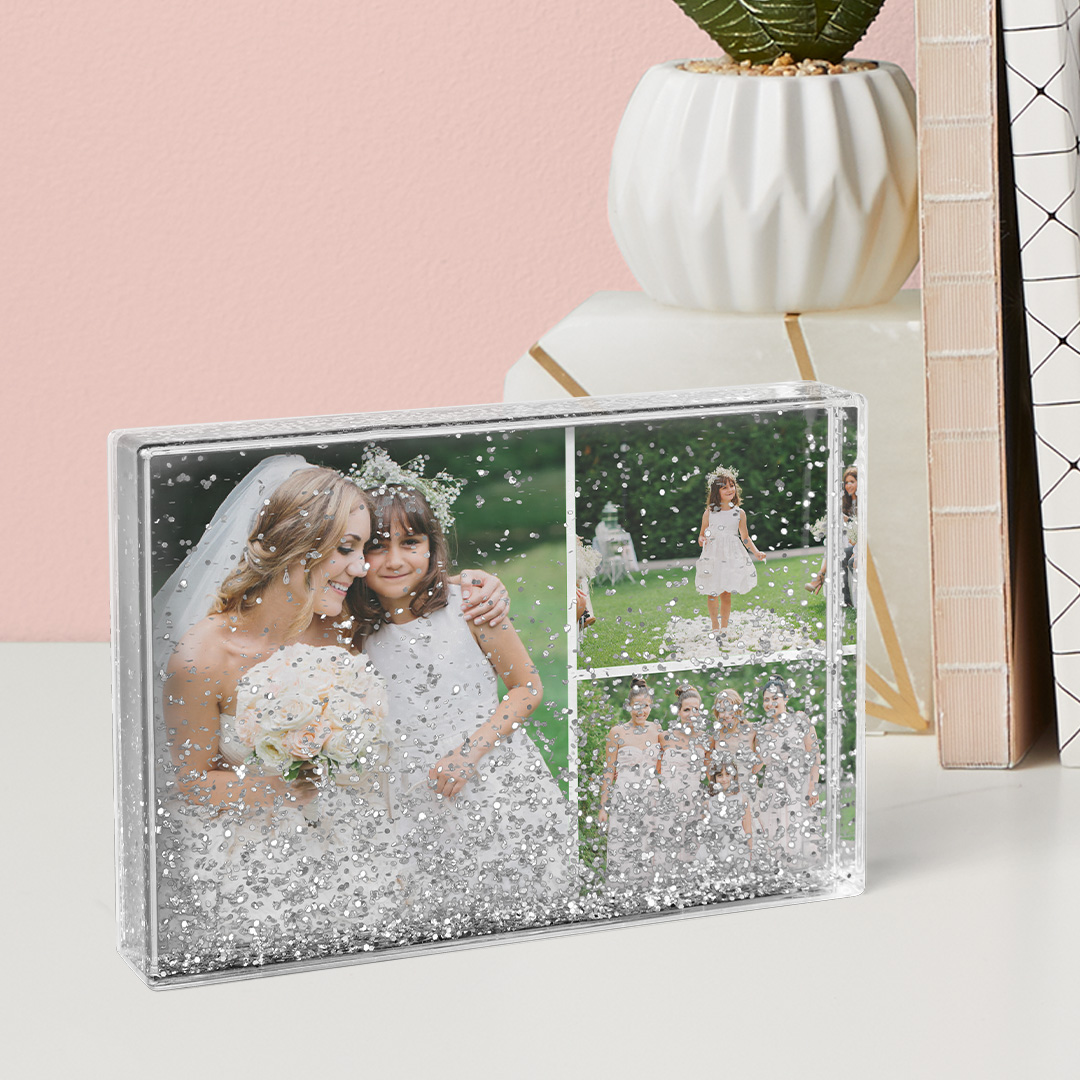 Substitute Something Borrowed
For the tween or teen always borrowing their sibling's accessories, surprise them with their very own personalized wristlet! As they find their independence, it's crucial to have a secure place to store their stuff, and these on-trend pieces double as a wallet or purse. The wrist strap ensures they keep their belongings close, as they get used to more outings on their own. Personalization makes it tough to lose or confuse with other people's belongings.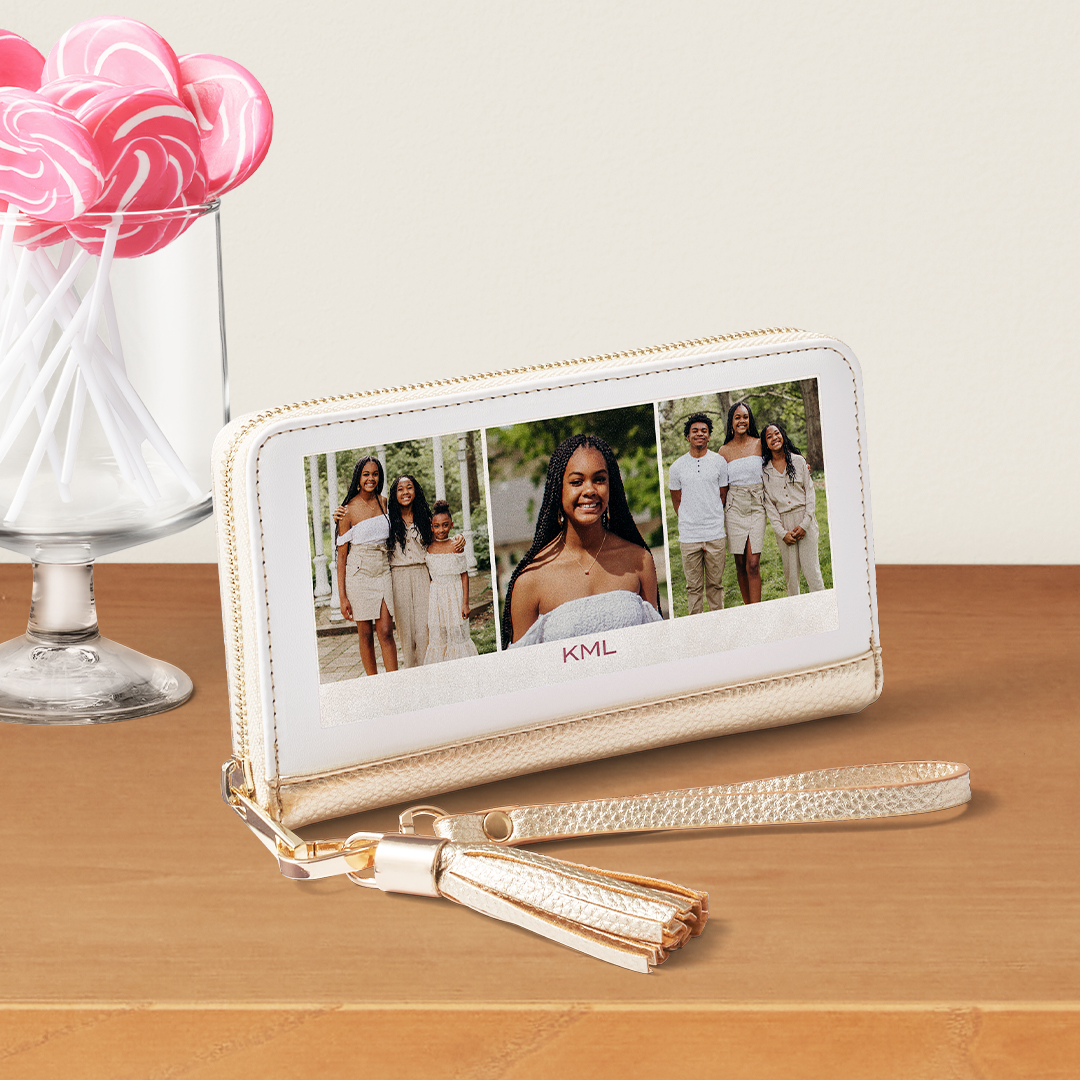 Gift Something Blue — Or Their Favorite Hue
If you're looking for something useful, you can't go wrong with a water bottle. Nowadays, nearly everyone is carrying one, so it benefits them to have a personalized piece to quickly stand out from the crowd. Whether you add special memories together or shots from your wedding day, it's guaranteed to be a hit.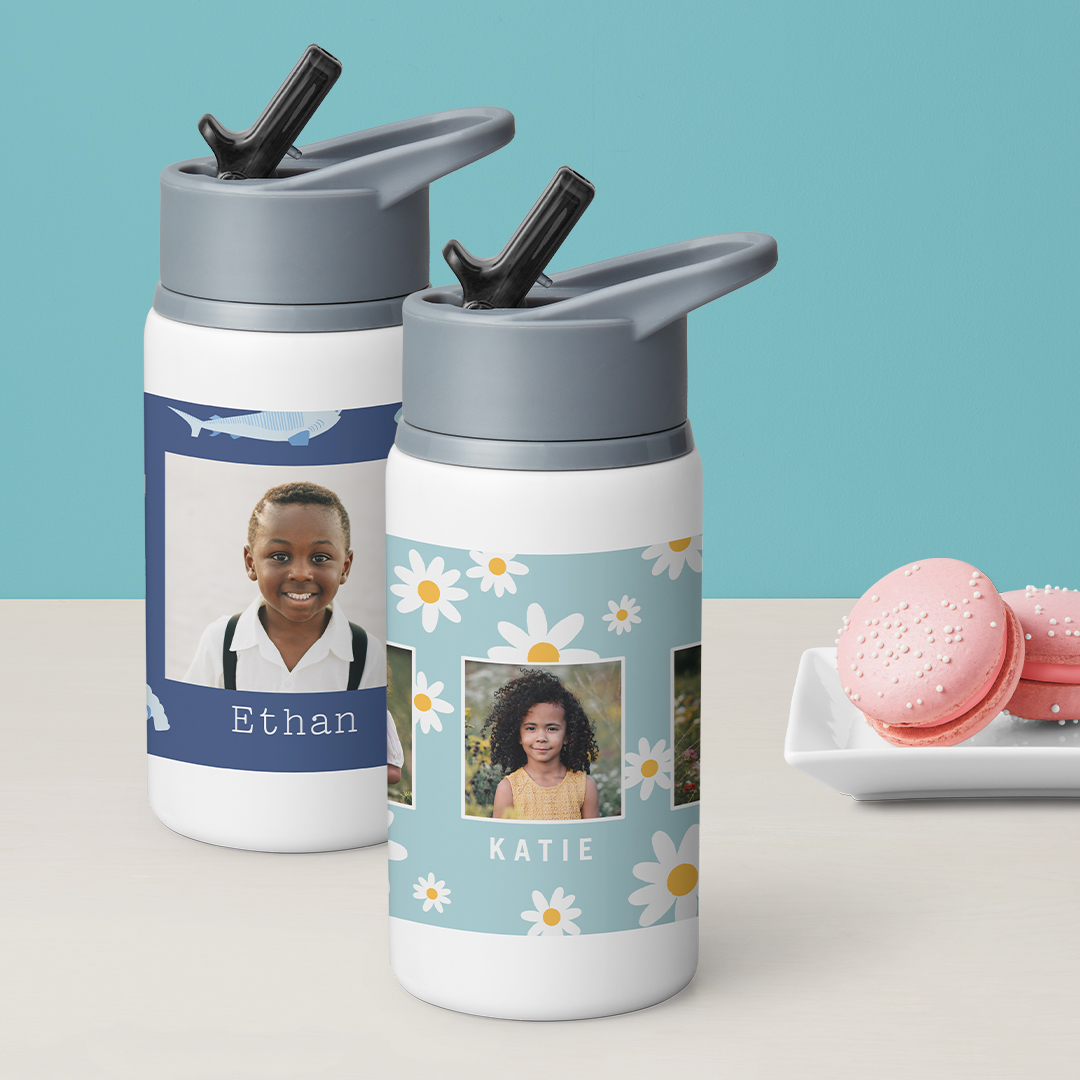 Something To Remember From Me To You
A puzzle is one simple, original and heartfelt way to say "you're the piece that brought it all together." They are perfect for any age, from kid-specific designs to complex challenges, and range from 60 pieces to 1000+. You can use your favorite wedding photo or a dear old photograph to remind them how much they mean to you. After they assemble it, they can frame it as a keepsake.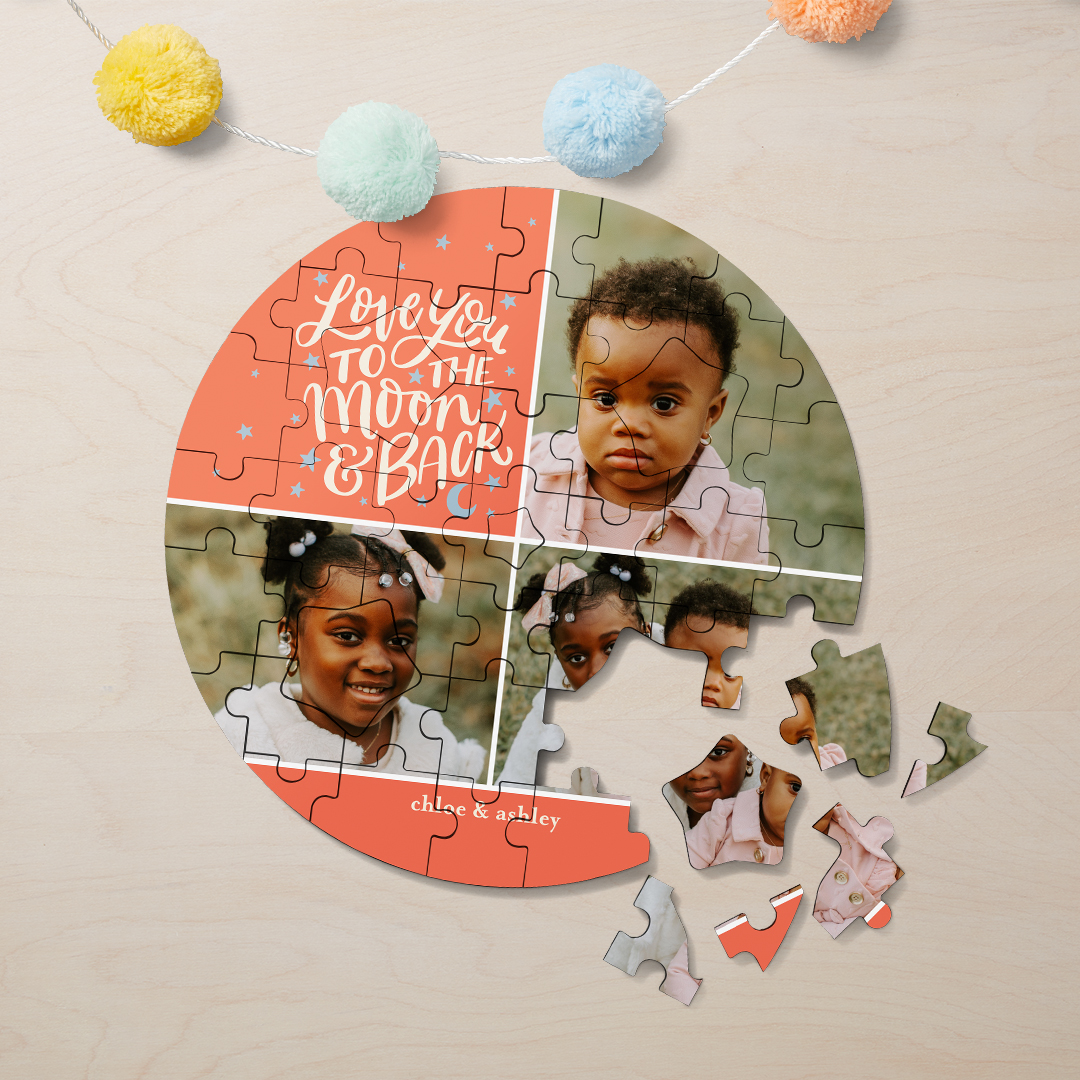 Planning a wedding? Sign up for our Diamond Loyalty program—it's free —and find local wedding vendors! Follow us on Instagram, TikTok, Pinterest, and Facebook for more flower girl and ring bearer gifts, or click here to book an appointment at your local David's Bridal.
Related Posts: