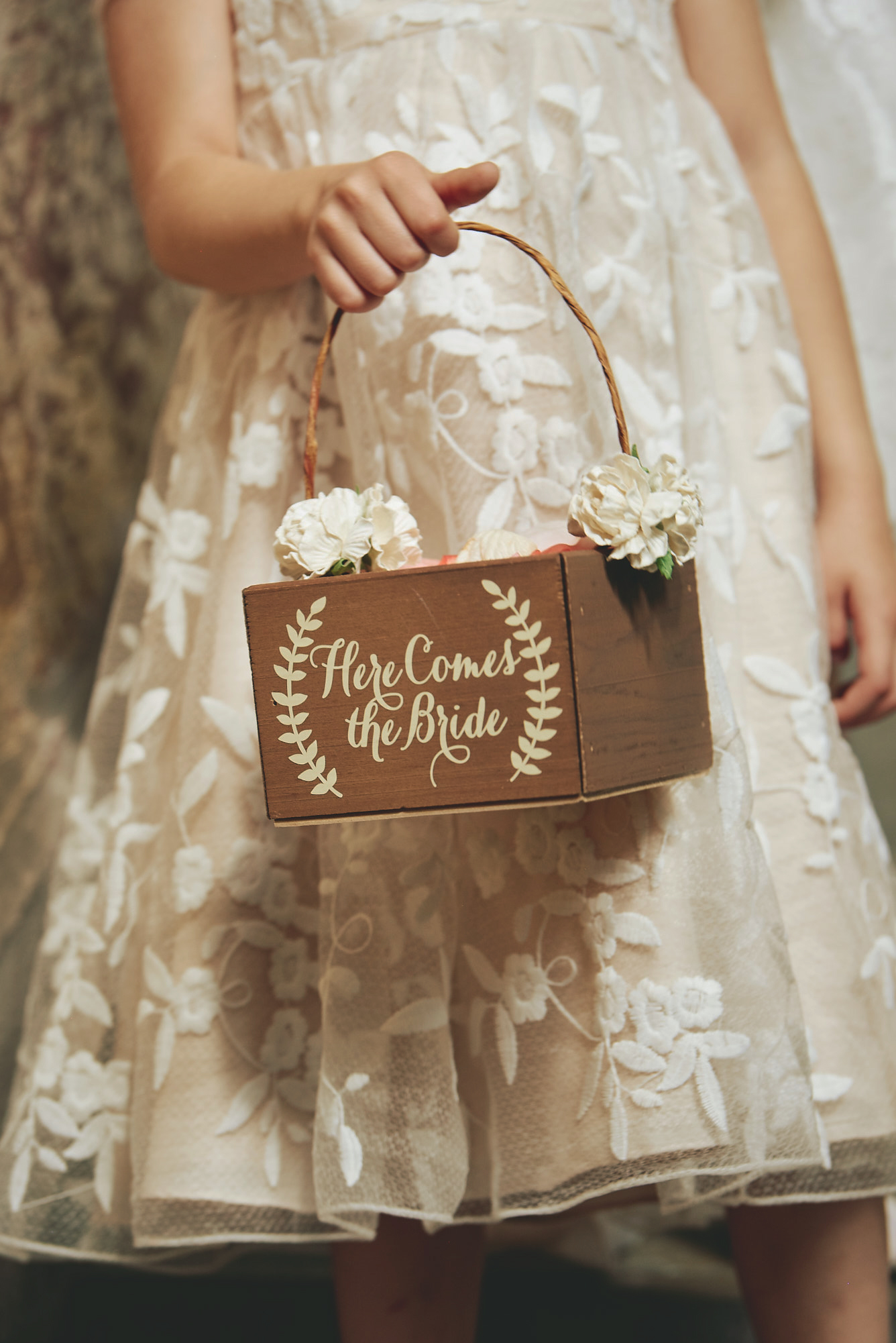 26 Apr

Flower Girl Petal Alternatives
How to shake up the flower girl tradition (and save on wedding flowers)
Everyone knows it's showtime when the music starts playing and the flower girl begins her walk down the aisle, tossing petals as she goes. The flower girl tradition dates back to ancient times. A designated younger wedding guest would sprinkle garlic on the ground to ward off any evil spirits before the bride took her walk. Later, this evolved into a little girl heading down the aisle with a bouquet of grains and herbs to promote fertility and prosperity for the bride and groom. Today, the custom continues, typically with the flower girl throwing petals from her basket. But there are many alternatives to live flowers (not including garlic) that put a fun, refreshing spin on this age-old tradition. Why not try having her use something that's totally you? Here are a few flower girl petal alternatives that we're loving…
Bubbles
Easy to use, minimal cleanup, and simply magical, bubbles are the perfect way to make your walk down the aisle pop.
Sprinkles
Delicious, colorful, and celebratory—what more could you want? Let your flower girl enthusiastically toss sprinkles as if the aisle is made of fro-yo.
Silk Flower Petals
Silk petals give the look of real flowers without the expense or potential mess (dark rose petals and light carpets don't mix).
Ribbon Wands
If your venue doesn't permit petal-throwing, have your flower girl traipse down the aisle with a ribbon wand in colors that match your bridesmaid dresses.
Looking for more flower girl inspo? Check out more flower girl tips then shop flower girl dresses for your tiniest 'maid!
Related Posts: