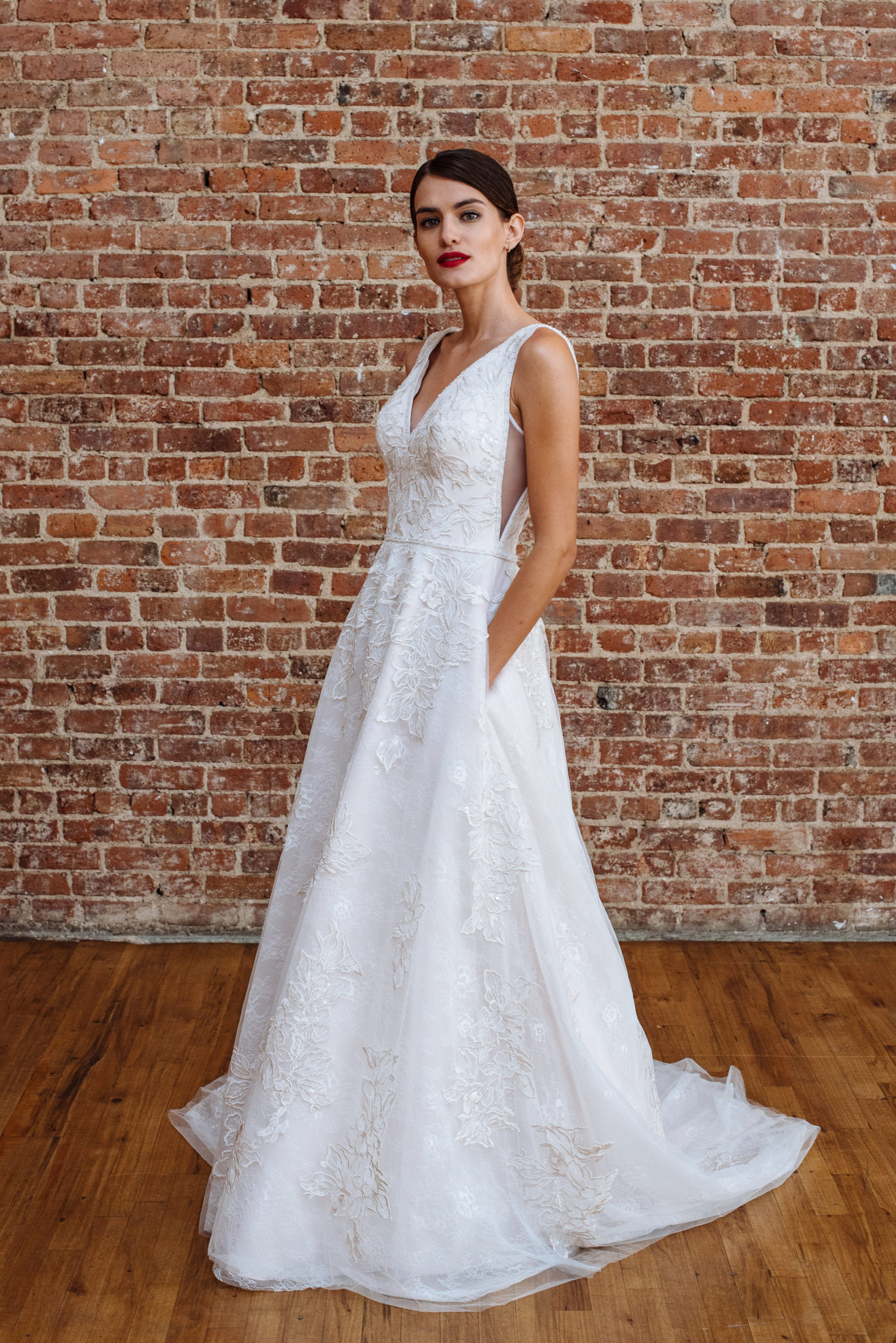 25 Oct

Wedding Dresses with Pockets
The one thing that makes a wedding dress even dreamier.
Picture it: You've found The Dress. You're standing before the fitting room mirror, emotions a-swirl. You're about to flounce out to the waiting area to face your appointment entourage. As you run your palms down the fabric of your skirt one last time, smoothing away the remnants of pre-bride-you, you gasp…OMG! It has pockets!
The possibilities! Aside from having a place to rest fidgety hands if butterflies kick in, you can carry your lipstick for a touch-up, a trusty good luck charm, a hanky to dab happy tears, spare hairpins for up-do maintenance—the list goes on. Take a look at some of our favorite wedding dresses with pockets, and imagine your happily ever after beginning that much more happily.


Make an appointment to find your perfect wedding dress with pockets!
Related Posts: