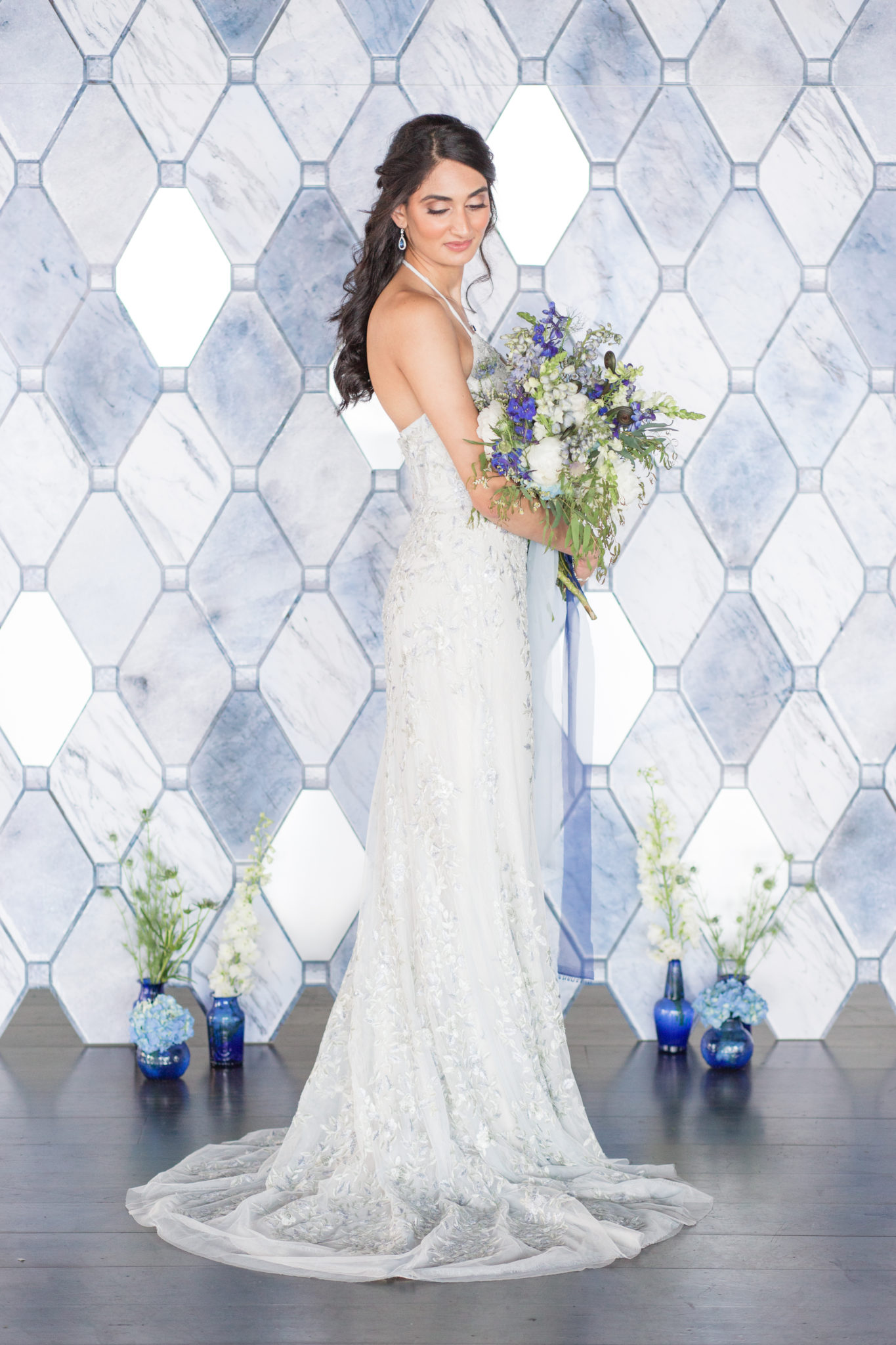 01 Sep

Guide to Colored Wedding Dresses

The iconic bride wears a white dress, but as times and styles change, so do the appropriate wedding hues. We love the idea of a bride opting for a non-white dress, like pinks, blues, or metallics, for a modern twist on a traditional look. We're sharing the various ways you can commit to color on your wedding day with colored wedding dresses.
Warm It Up
The simple way to switch up a bright white bridal look is with Ivory/Champagne wedding dresses. The off-white fabric and nude details are the new bridal classic while still feeling traditional. The warmth of champagne plays perfectly against ivory lace for a stunning three-dimensional appearance. Accessorize the dress with coordinating accessories from nude heels to gold jewelry.
Blushing Bride
We take the phrase 'blushing bride' seriously around here. Pink or blush wedding dresses are some of our favorite in our assortment. The rosy hue can make an appearance as a soft underlay for a barely-there touch, 3D florals will sparkle at every turn, or all-over pink is sure to make a statement. The color of love is ever-appropriate on your wedding day, so choose a cohesive look from your accessories, to your bridesmaids, and even your flowers in various shades or vibrancy.
Something Blue
Blue wedding dresses were big at Bridal Fashion Week this past season, and for good reason. The color blue already has it's place in wedding planning, so a blue wedding dress is a natural fit. Our newest Melissa Sweet and Oleg Cassini dresses perfectly bring this trend to life, with subtle threading or a column gown underneath lace. Are you really looking to exaggerate the 'something blue' theme? Opt for blue accessories from head-to-toe.
Get inspired for all of the ways you can add color to your day here! Then, book your appointment to see it all come together!
Featured image: Photo: Cassi Claire Photography Concept Design: Aisle Society Event Production: Storyboard Wedding Floral & Fabrication: Diana Gould Ltd  Hair & Makeup:  MG Hair & Makeup Venue: Hudson Loft NY  Model: @richaa0190 
Related Posts: