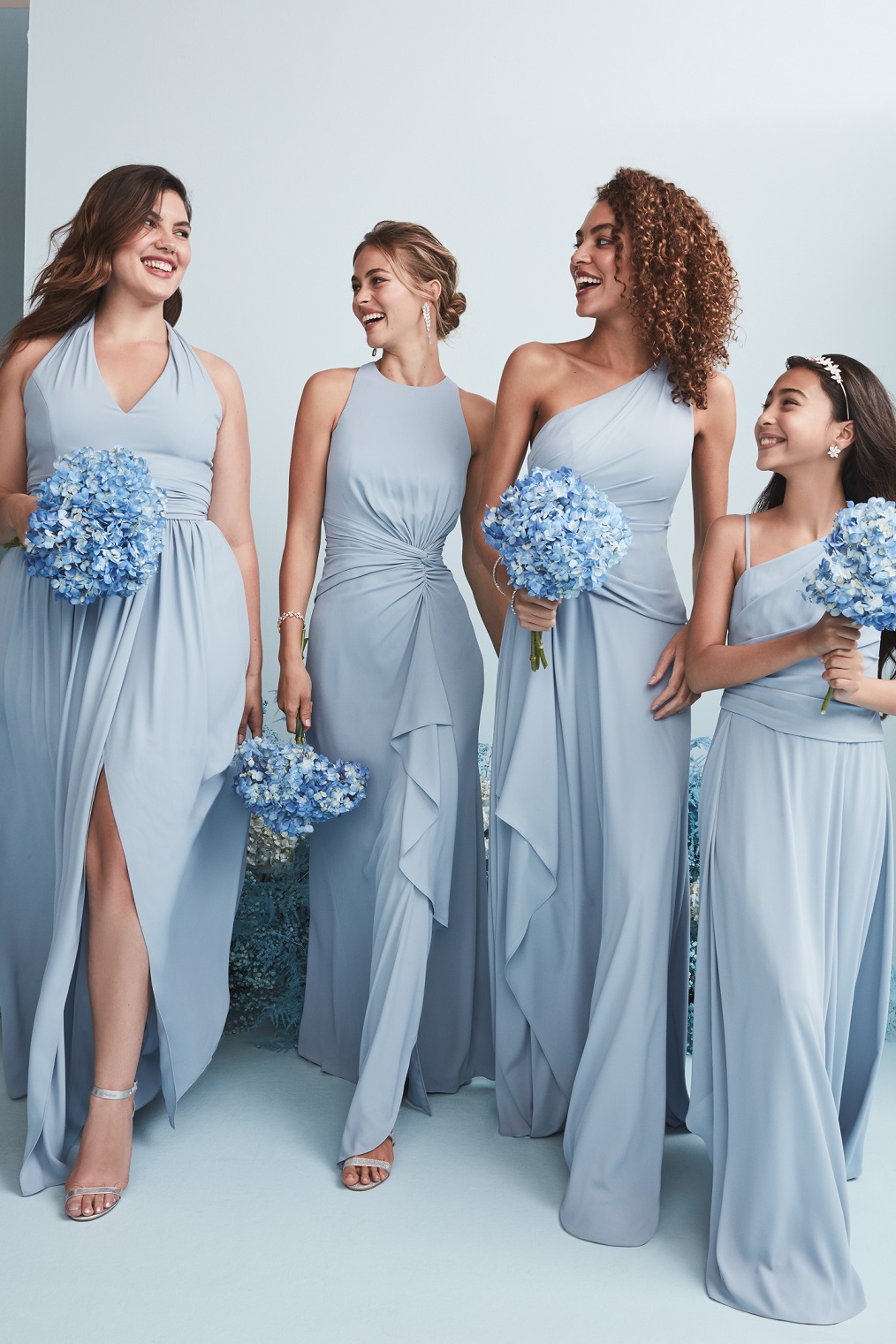 06 Sep

New Color Alert: Dusty Blue Bridesmaid Dresses
Get inspired by our new something blue option
Fall was the season of all the new hues for our bridesmaid assortment. We've introduced shades of green and new corals, and today we're talking all things Dusty Blue bridesmaid dresses!
Dusty weddings continue to trend for their romantic and whimsical aesthetic. The subdued hues have an inherently airy feel to them. When we look at our color offerings, we try to make sure we have an option across all color families and tones. And when it comes to Dusty Blue bridesmaid dresses, it was a color we had to create to round out our DB Maids palette. Blue is the color of trust, loyalty and confidence, fitting for the girls who stand by your side (everyday and on your most special day).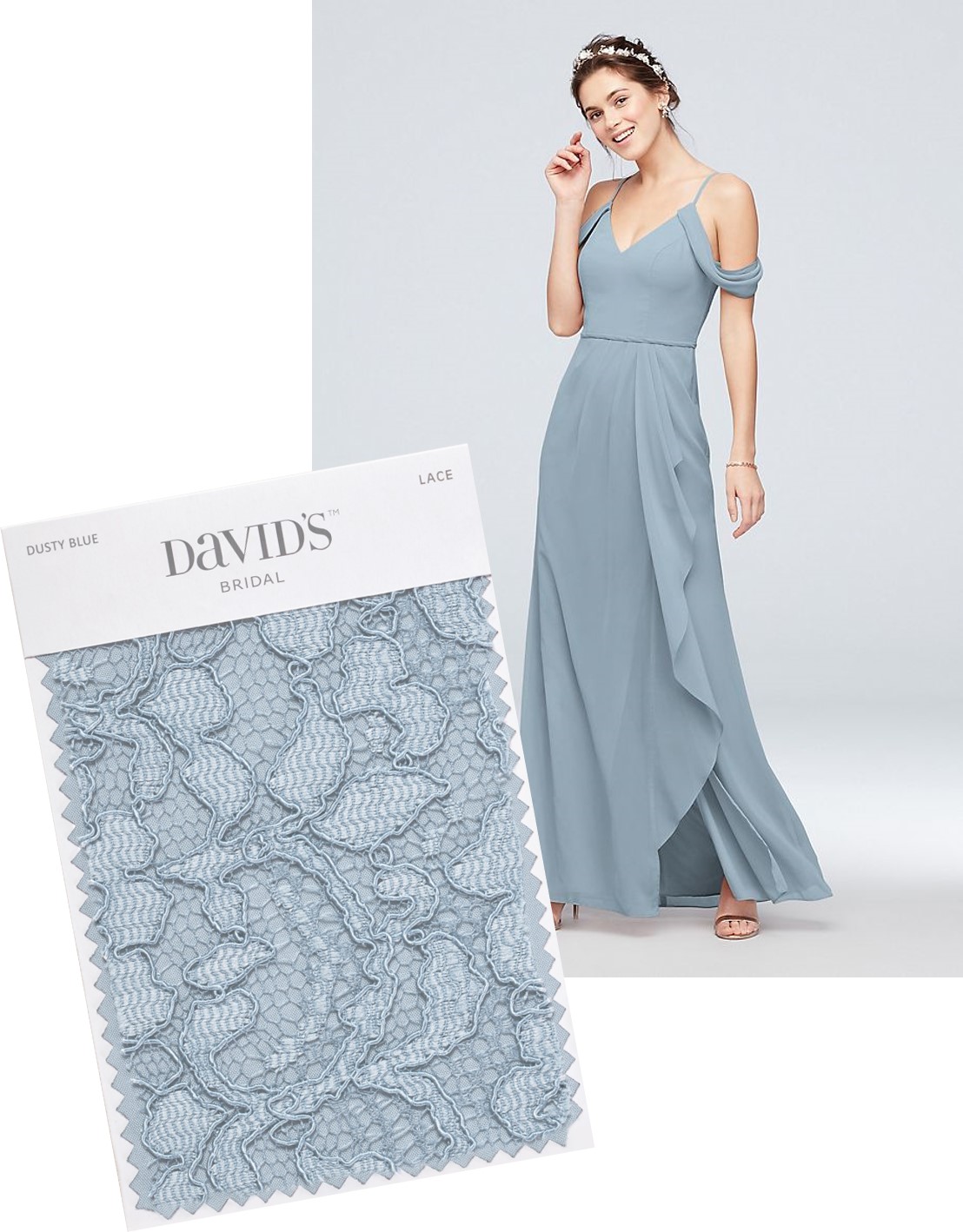 The grey-blue shade is a muted take on a bright sky blue. It has a softness on its own or pairs beautifully in a mix and match party. Try ombré blues (like Marine to Steel Blue to Ice Blue) or mix with greens (for an earthy feel). No matter how you style it, Dusty Blue is a pretty shade all year long. Pair with bright whites and deep greens for a winter wedding or poppy pinks and tangerine in the summer. Dusty Blue is a universally flattering shade that every bride can make her own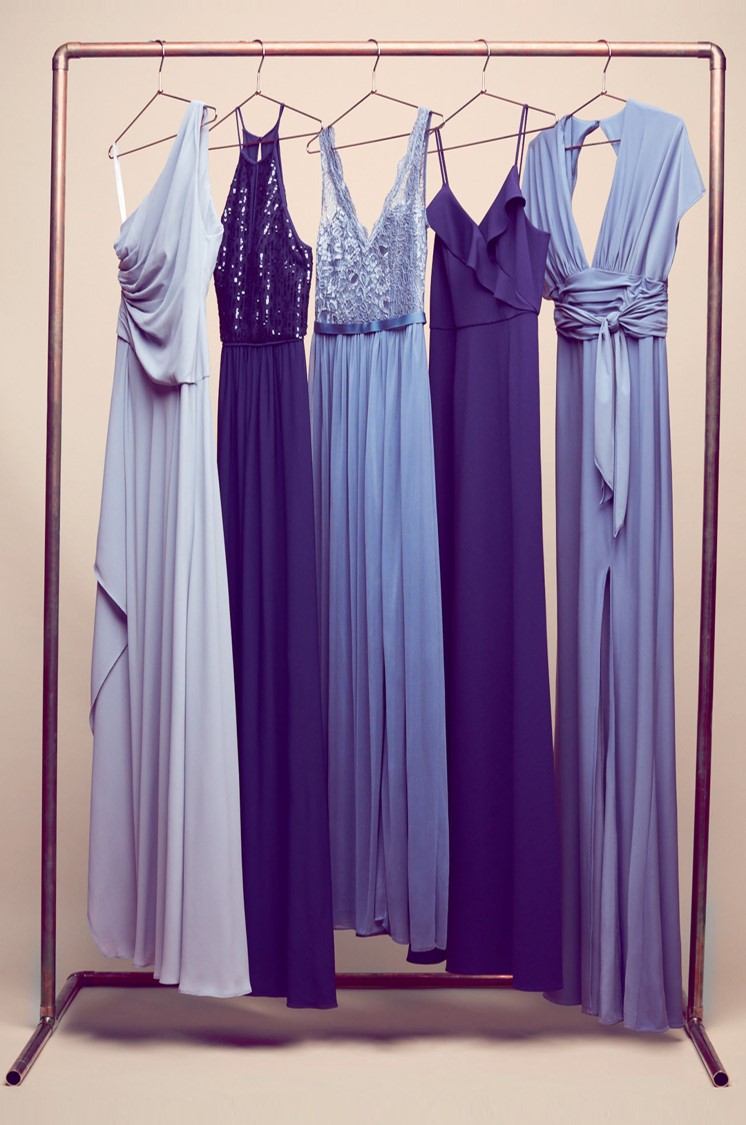 Dusty Blue bridesmaid dresses are available for special order online and in-stores now! Explore more wedding color ideas and see inspiration from real bridal parties to inspire your day.
Related Posts: