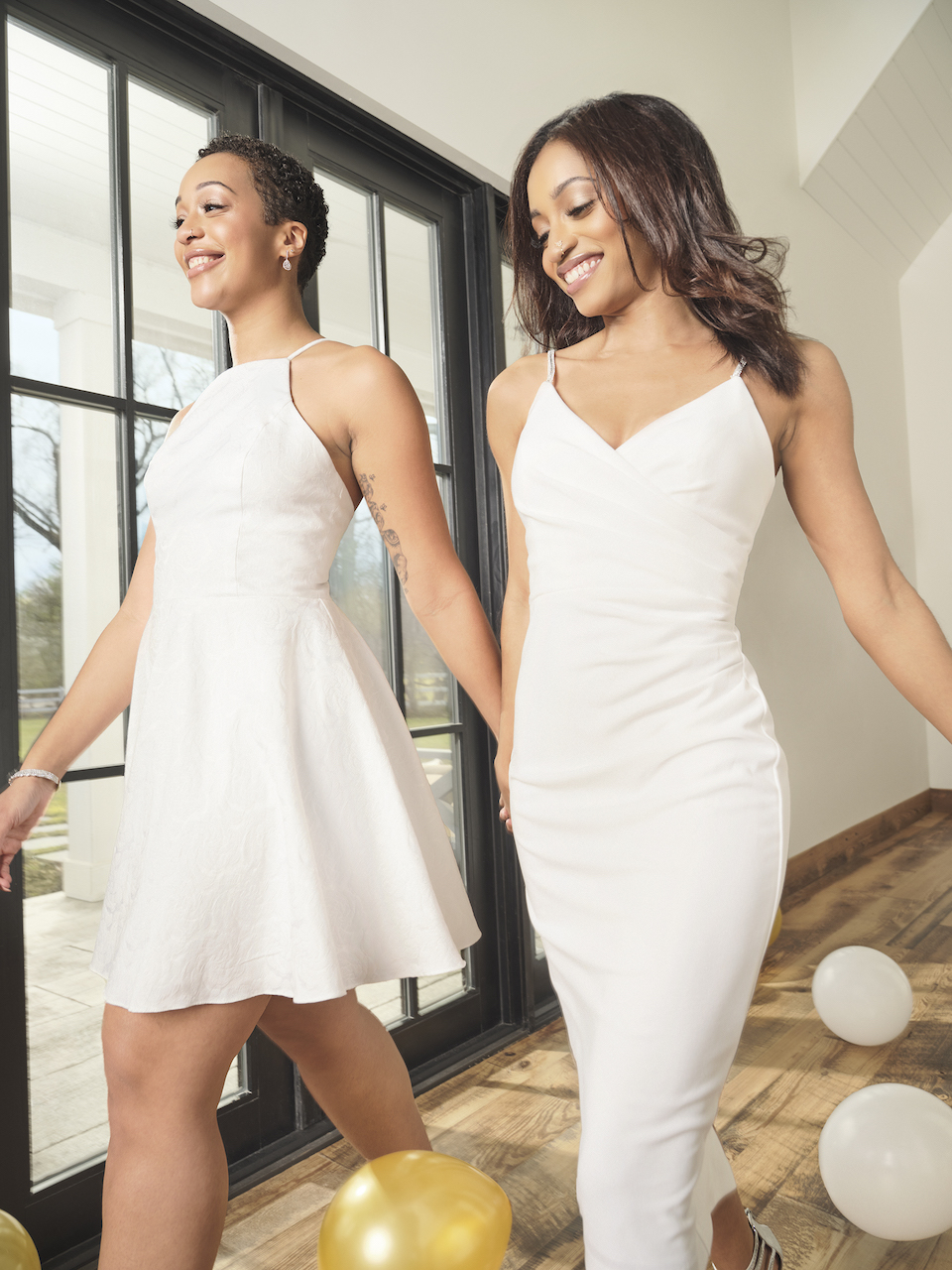 29 Mar

College Dresses to Wear to Dances, Formals, Parties
Ace This Wardrobe Test
Go ahead and wear sweatpants to class. But you'll need fabulous dresses for college events, like spring fling, sorority parties, and graduation. Keep reading for outfit ideas and tips for dressing for all of your occasions this semester.
School Formals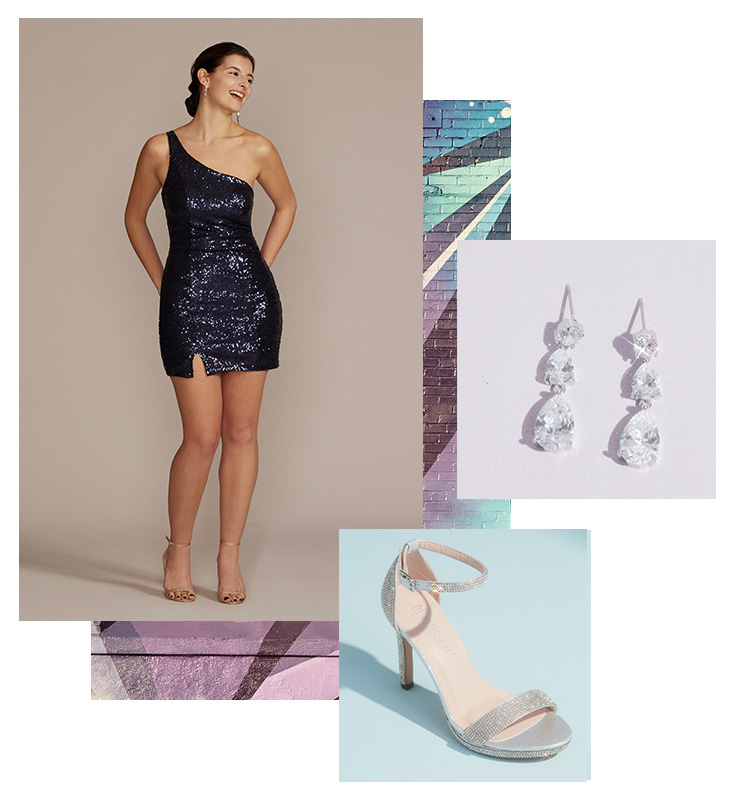 Style GDI1733, FRANKA & SP22EB1962321
Dresses for school formals don't have to be ball gowns. An on-trend party dress is a great choice—you can add personality with fun jewelry and shoes. In fall or winter, we love rich jewel tones. In spring, think pastels and bright florals.
Sorority Events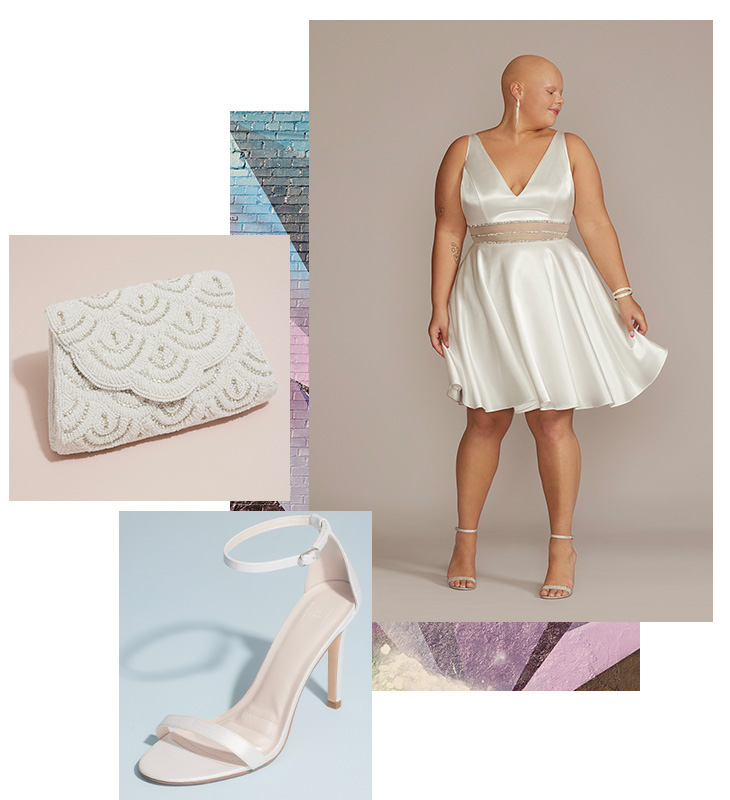 Style WBM2915, LARSA & HBDAISY
Sorority initiations sometimes call for white—our favorite! Wear a little white dress with beautiful details, like a unique neckline or fabric. Add a matching white heel & handbag for a cohesive look or spice things up with hints of color like blush or rose gold, with your accessories.
Weddings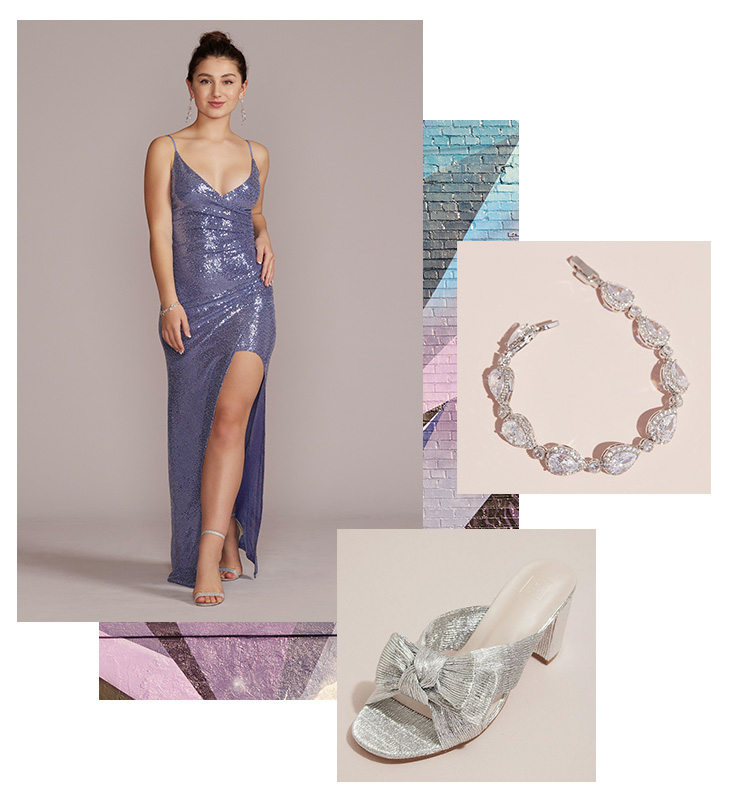 Style CWP4423, VERONA & E70521BR
What to wear to a wedding can be as simple as your favorite LBD or maxi dress. If the invite says black tie or black tie optional, we'd suggest upgrading to something elegant and floor-length with some sparkle. Skip wearing head-to-toe white, but don't worry if it's part of a print or appears on a small part of your dress.
Military Balls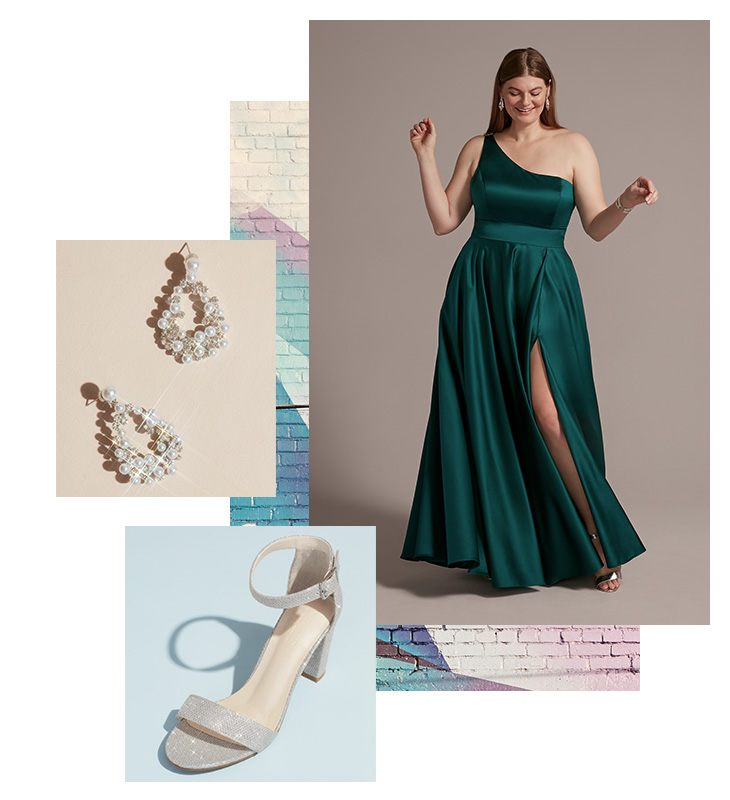 Style D24NY22016, ARYA & FA216701
Service members wear their dressiest uniforms to military balls, so you can follow suit! That means a long and sophisticated look, in a color that complements your date's uniform. Military ball attire tends to be on the conservative side, so bring along a shawl or jacket to wear during dinner then take off when you're ready to dance.
Graduation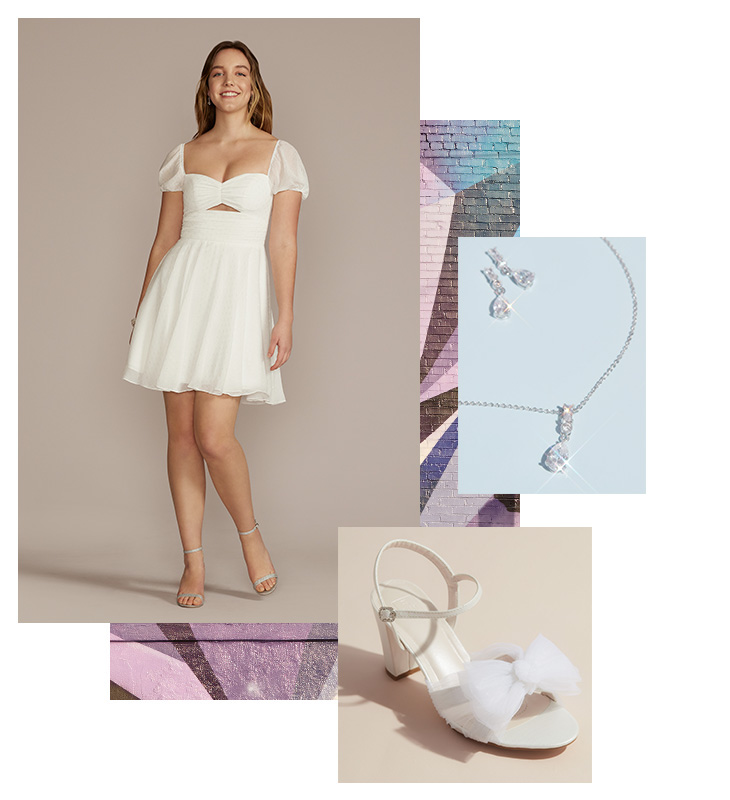 Style D24NY22103V2, F2000 & MAVIS7
Yet another ideal event for the little white dress! Celebrate your achievement in something lovely and ladylike. Don't forget that you'll be under your cap and gown at least part of the day, so pick a fabric that's cool and lightweight.
Shop more dresses for college events (or any upcoming special occasion), accessories, and shoes online or at your local David's Bridal.
Related Posts: