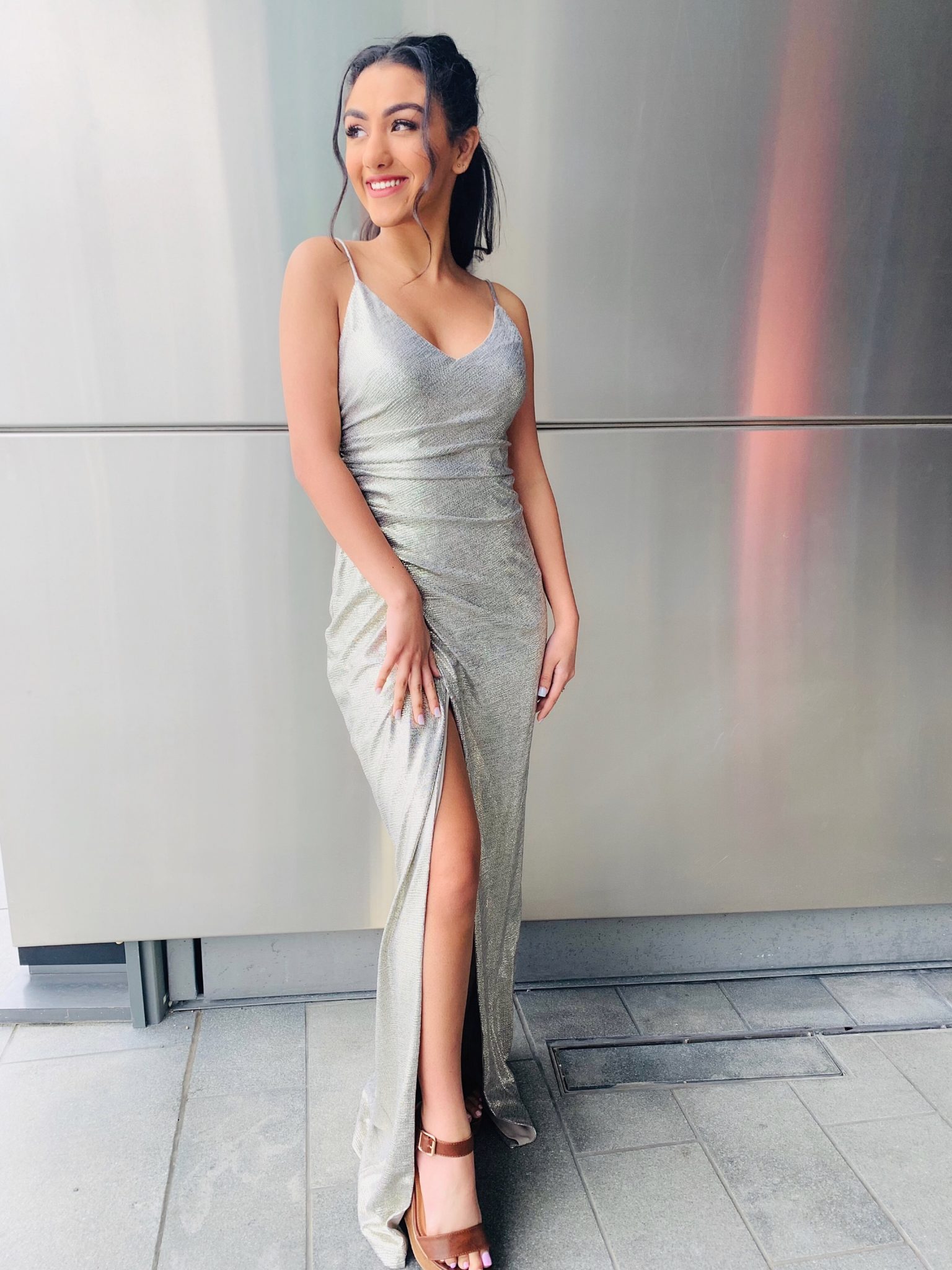 23 Apr

Dress Trends for College Formals
Formal season has never looked better
College life is full of events that call for a great dress—from homecoming to spring formal, and all the events in between! We've teamed up with stylish collegiates across the country to share A+ looks all semester long. Keep scrolling for the tops trends our #DavidsBridalU ambassadors were loving for their formal events.
Shades of Red
From deep wine to a feminine pink with an apple red in between, you'll get top grades for wearing shades of red to your special event. Shop this trend as seen on @charlene_westfall, @nicoleavramenko, and @lorbarcello.
LBD
You'll never regret a little black dress. Super flattering and effortlessly chic, we have an LBD fit for your next event. Choose your favorite detail: high-neckline, mesh cut-outs, or a touch of sparkle. Shop this trend as seen on @whitneywurzberger, @mckenna.railey, and @nicoleavramenko.
Slinky Silhouette
This IT silhouette has an effortless and cool-girl vibe, complete with a touch of 90s nostalgia and some modern charm. Since they're on the simpler side, these dresses allow you to add accessories to make it even more you. Shop this trend as seen on @bremxrie and @katherinehord.
Fresh Details
Eye-catching details will set your formal look apart from the rest! Try sequined embroidery, metallic snake skin, or a happy floral print to turn heads all night long. Shop this trend as seen on @nurain101, @ashchhetry, and @sofialouisee.
See more dress trends for college formals from our ambassadors on Instagram with #DavidsBridalU! Plus, get even more tips from our What to Wear: College Events guide and find a dress at davidsbridal.com!
Related Posts: