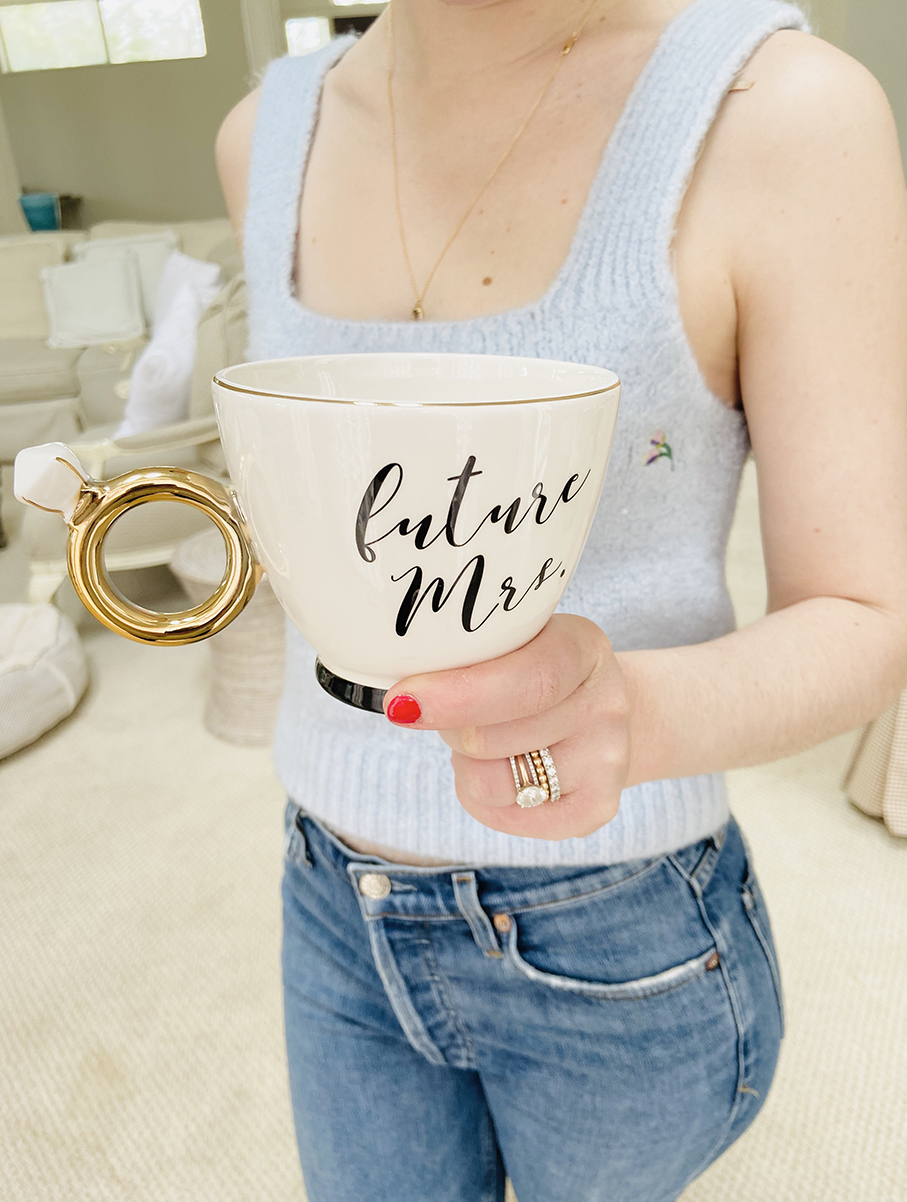 22 Apr

How to Host a Virtual Bridal Shower or Bachelorette Party
Whether near or far, the bride-to-be deserves her special moment. Shower her with the help of these special tips.
Every event surrounding the big day is meant for celebrating with your loved ones – regardless of where it may take place. Lucky for us, there are so many options to round up your family and besties in one place…virtually, of course. We're breaking down the steps of hosting a virtual bridal shower or bachelorette party, plus fun virtual bridal shower ideas and bach party inspo below!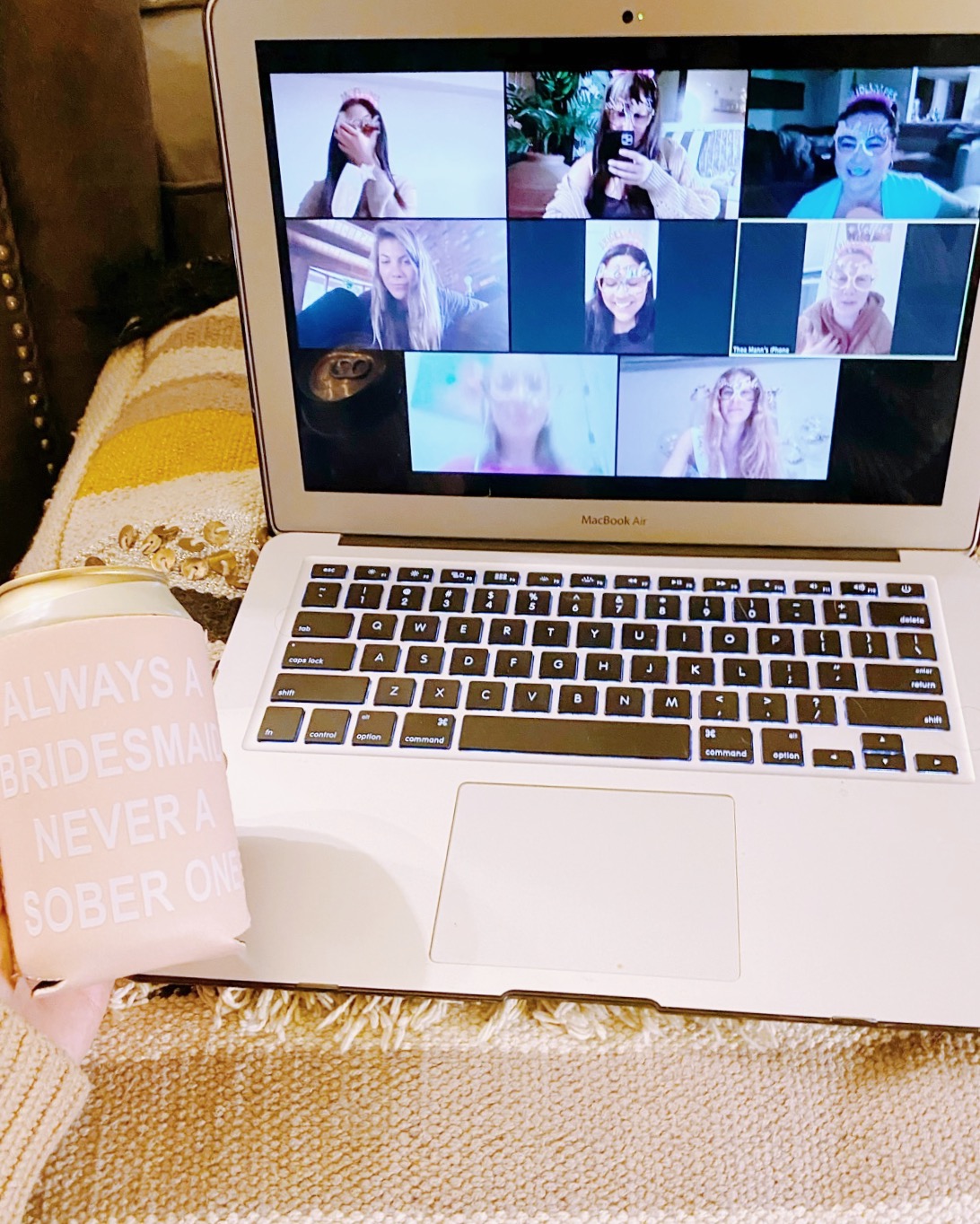 1. Set a date and create a paperless invitation
The first thing to do is find a date and time that works for everyone. You'll want to block out a few hours – a Sunday afternoon is great for a family gathering while a Friday or Saturday night is perfect for a virtual girls night in. Next, take this down time to get creative with photo-editing software and play around with some fun colors and fonts to create the perfect e-invite. There are thousands of templates online that you can find inspiration from!
2. Pick out gifts and decor
A great way to make the bride-to-be feel extra special is to send her a thoughtful gift and have coordinating decorations. For the shower, she can rock a bride-to-be sash or maybe a mini veil! Team Bride goodies are also essential. Try a team bride sash or even brides babes shot glasses when celebrating her bach party. If you are looking for something more simple, our bachelorette party in a box has everything you need (and you can use it for both events.) The bride-to-be will always remember this day!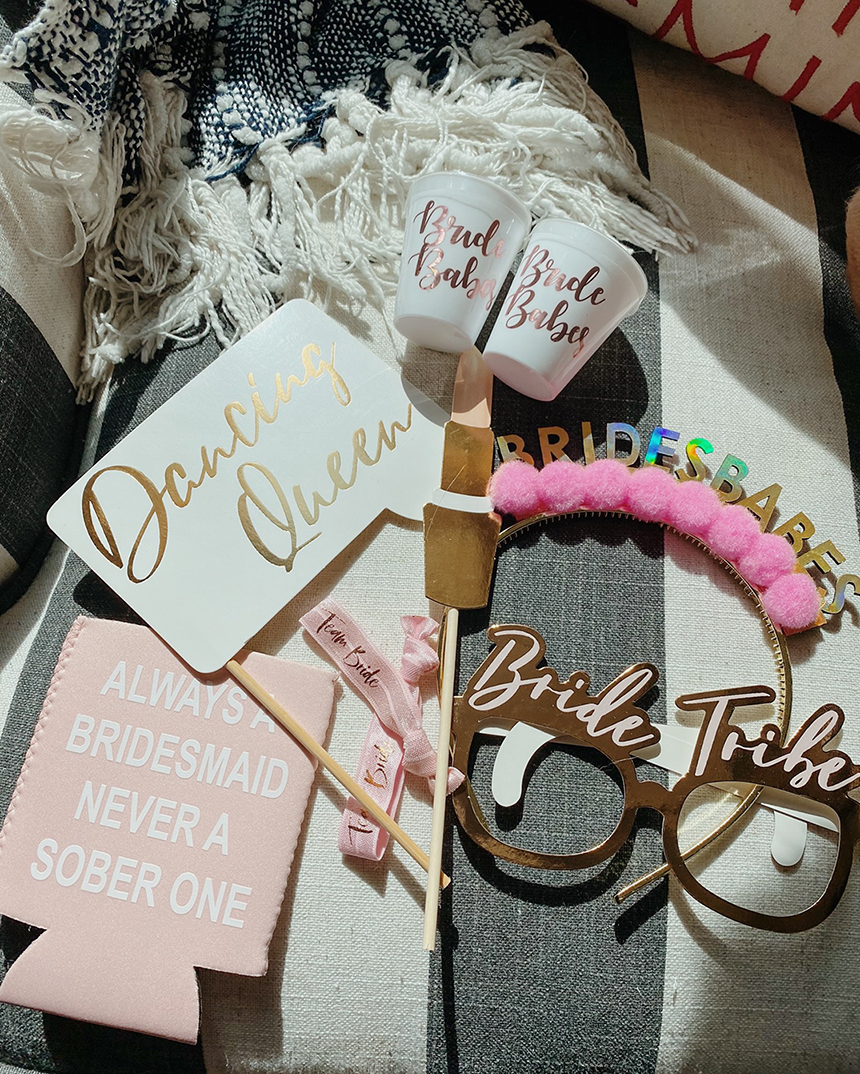 3. Get all dressed up
Although you may just be heading to your living room, don't skip out on full glam! Getting dressed up will make it feel like you're headed to a real party. The bride-to-be will appreciate the extra effort too. A LWD will always be appropriate in our book. For the bachelorette party, coordinate in matching tees (because who doesn't love a matching moment?) or robes (if you are going for a more relaxed, spa-night vibe).
4. Get your game on
What's a party without a little fun? Make sure to plan virtual bachelorette party games or bridal shower ice-breakers to lighten to mood. If there are some new faces in the group, have the bride-to-be call on each person to introduce themselves with a memory of the bride-to-be. This is an easy way to break the ice and get the party started! Bride Bingo is always a fun party game, or have a mini photo-booth session with bride-to-be props and lots of screenshots. Hosting a virtual spa night? Make sure to get everyone a face mask and jade roller too!
4. Have a special guest
Traditionally, the groom shows up at the end of an in-person bridal shower. So don't be quick to think this is a girls-only event! Think through special guests for both the virtual bridal shower and bachelorette party! How fun would it be for the mother-of-the-bride to join in on some of the fun to host a game or partake in the toast!
5. Toast to the bride-to-be!
A perfect way to end the night of a bach party or bridal shower at home is to go around and give a heartfelt, mini speech to the bride-to-be. Let her know that you are there for her and although this is a tough time for many future brides out there, she doesn't have to go through it alone.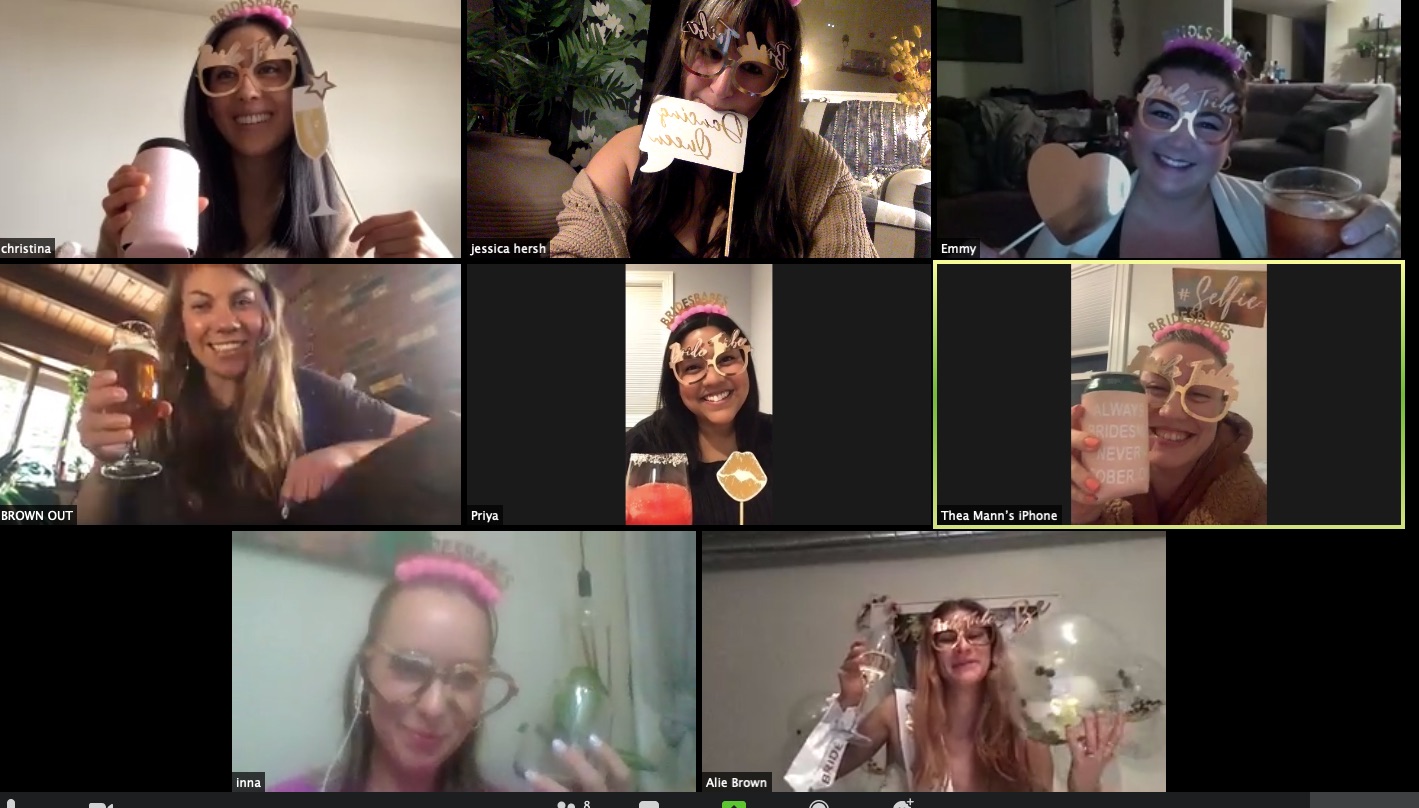 This may not be your ideal girl's trip or huge celebration bash, but make the most of your virtual bridal shower or bachelorette party. All that matters is that everyone is having fun and celebrating the bride-to-be. Cheers!
Shop gifts and decor for any event at davidsbridal.com. Plus, explore more tips for shopping online and virtual planning with your party!
Related Posts: