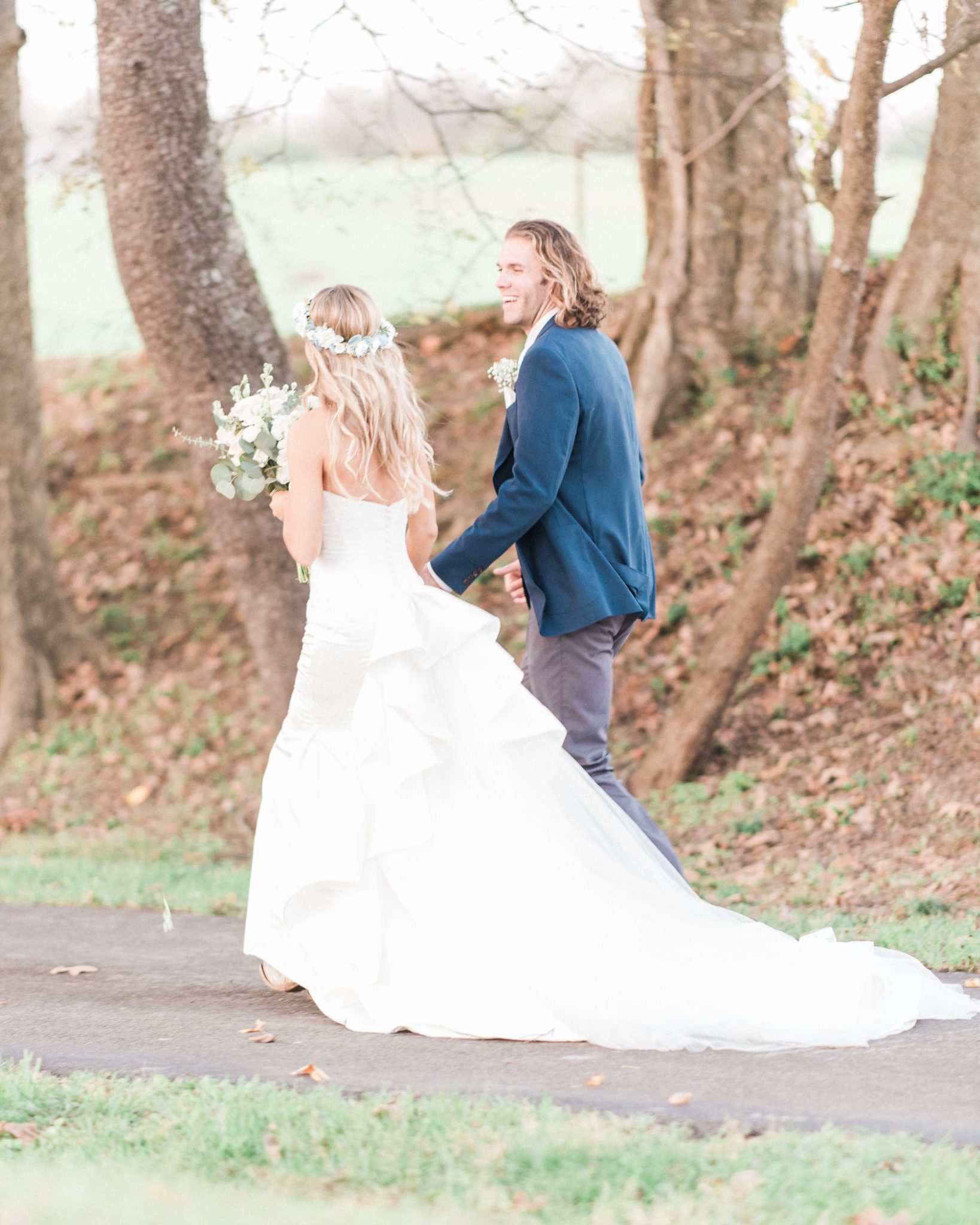 04 Feb

Statement Wedding Dress Trains
Why let the front of your dress have all the fun?
Strapless bodices and lacy embellishments make a stunning first impression when you walk down the aisle, no doubt. But the wedding dress feature that really makes guests gasp? A train that trails endlessly behind you, with no sign of stopping. Read on for a few of our favorite statement wedding dress trains.
This train gets extra impact from the fact that it trails behind a high-low, ruffled organza skirt.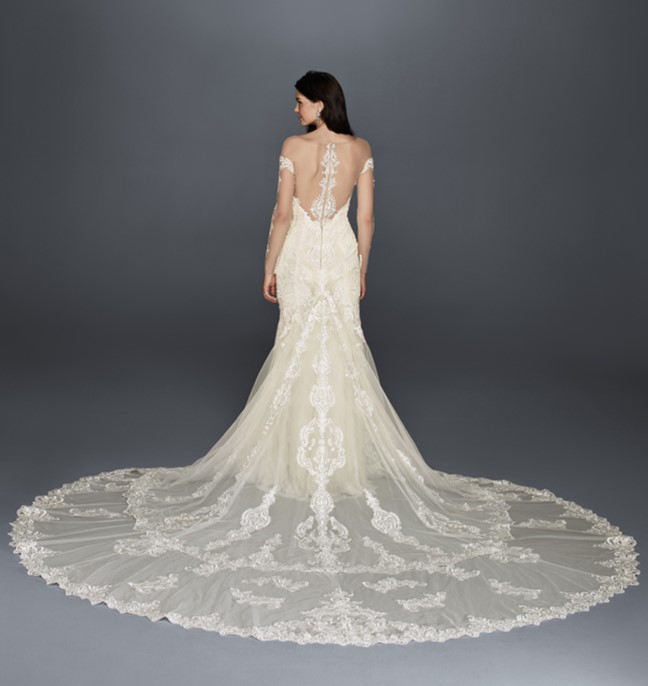 101-inches of wedding-day drama. This double-tiered cathedral train is trimmed in the same lace appliques that create the gown's off-the-shoulder effect.
The sleek and chic silhouette of this satin gown makes the bow-trimmed, tulle-inset sweep train that much more surprising.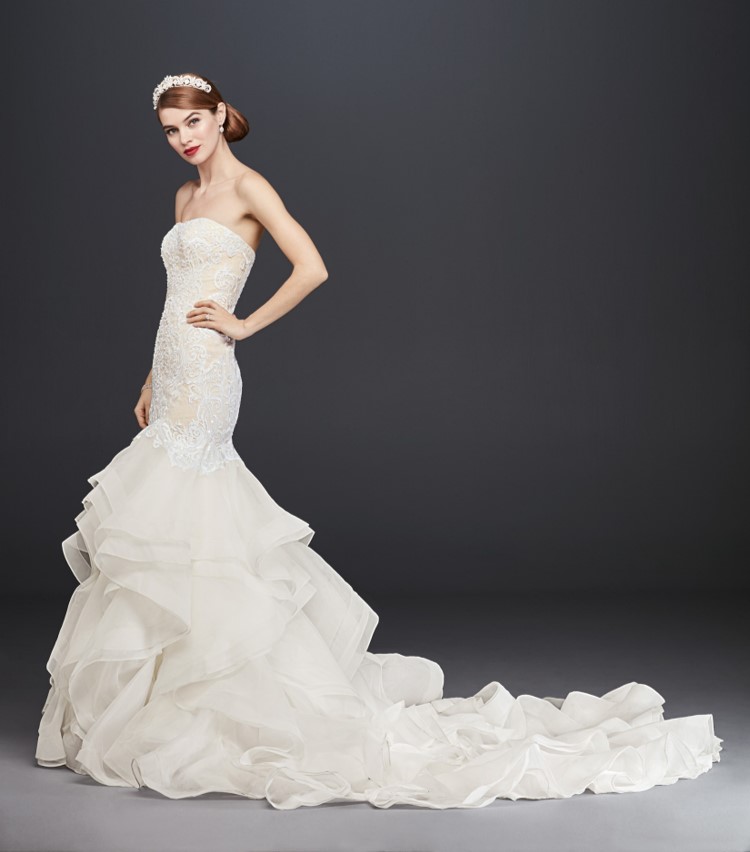 Longer than long, the ruffled organza skirt of this beaded lace wedding dress extends a whopping 85 inches.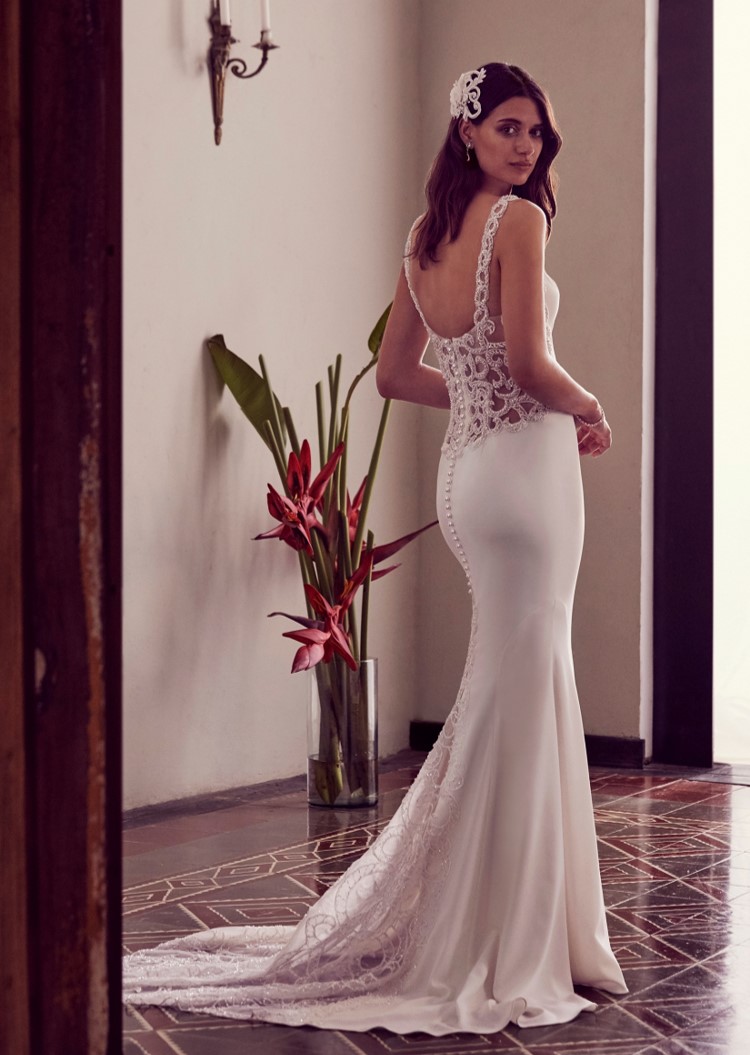 The beaded, inset sweep train of this slim crepe dress matches the beaded straps and illusion back.
Learn more about train lengths, from barely there to ultra-long, with our guide to Wedding Dress Trains.
Featured photo by Juice Beats Photography
Related Posts: