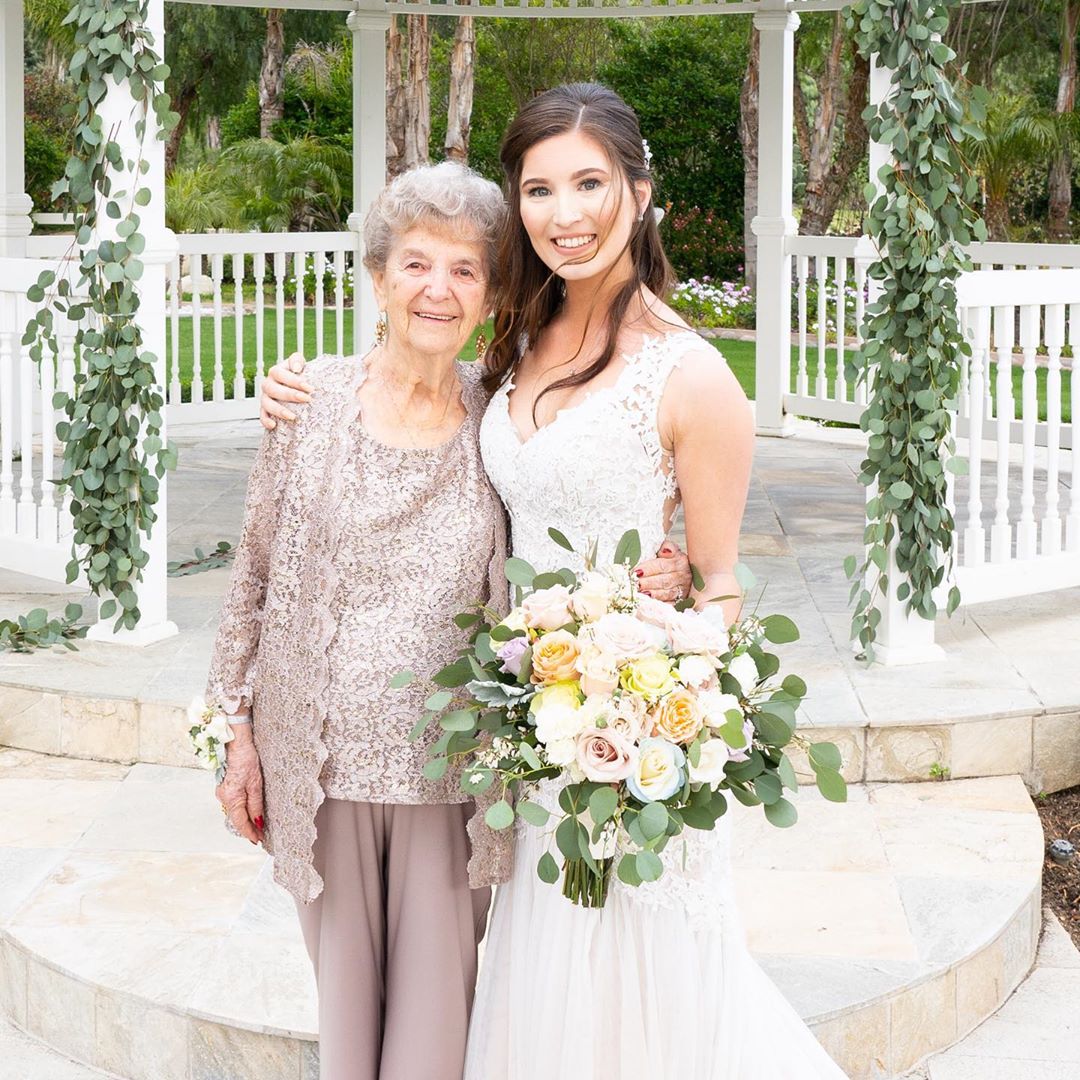 24 Apr

Pantsuits for Grandmother of the Bride or Groom
Chic & Comfortable Pantsuits the Grandmother of the Bride Will Love
Every generation in your family deserves to look and feel their best on the wedding day. If you're searching for a flattering fit for mom or grandmom, try a pantsuit! They're cool, casual, chic, and (most importantly) comfortable. Today, we're breaking down our favorite wedding pantsuits for the grandmother of the bride or groom to wear on the big day! 
Style 9862
Modest meets modern in this stunning three-piece pantsuit with an intricately detailed illusion lace jacket and floor-length bottoms. With two different colorways and available in regular and plus sizing, this comfortably chic look is perfect for the grandmother of the bride or groom.
Style 28865
Grandma will dazzle on the dance floor in this dressy three-piece pantsuit. With neckline beading and asymmetrical tiers, the tank is the star of the show, making this a unique look for a style grandmother of the bride or groom.
Style 28947
Comfort meets glam in this glittering pantsuit. With an intricately-embellished top and bell sleeves, this style is perfect for a grandma of the bride or groom who wants to sparkle on the dance floor.
Style 9846DB
Sequin lace? Yes, please! Grandma deserves to stand out in her own way on the big day, which is why we love pantsuits that have any sort of added detail. Dazzling sequin lace and comfortable chiffon fabric come together to create an elegant pantsuit that will ensure Grandma is one of your best-dressed guests.
Style 29180
This pantsuit come as a three piece set: bottoms, jacket, and a beautifully-patterned top. The polished slate color makes this a very classy pantsuit for your very classy grandma!
We want Grandmom to feel and look her best on the big day and wedding pantsuits are a great option if you're still looking for the perfect day-of look! Shop these grandmother of the bride pantsuits and more styles online at davidsbridal.com!
Planning a wedding? Sign up for our Diamond Loyalty program—it's free! Follow us on Instagram, Pinterest and Facebook for more inspiration or click here to book an appointment.
Featured Image: @corrin_damato
Related Posts: