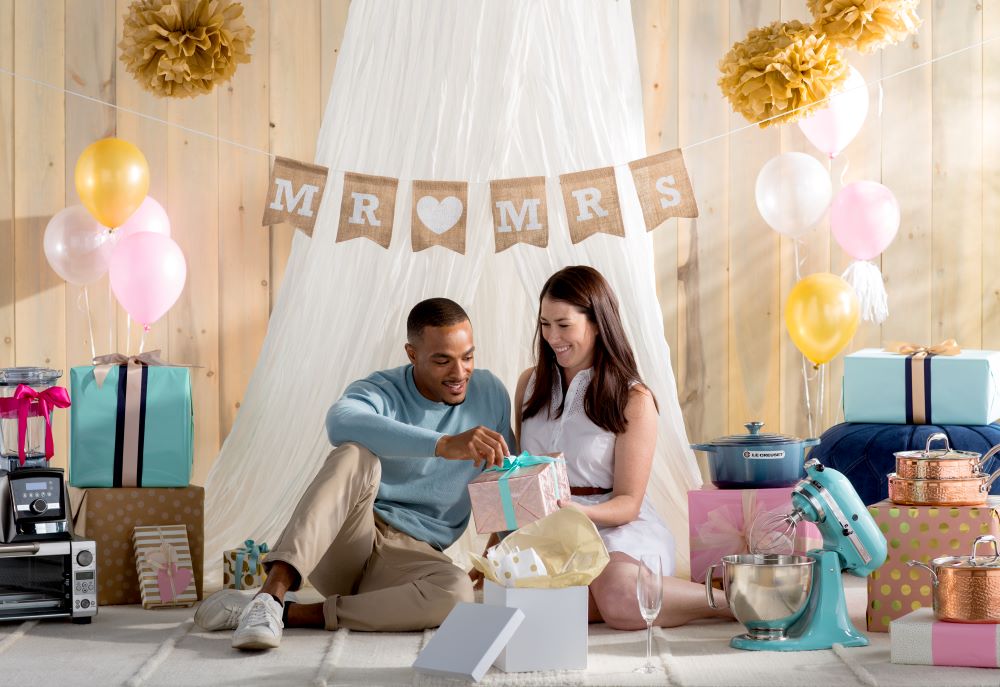 15 Sep

Making Your House A Home As Newlyweds

Whether you're starting or updating your home, as newlyweds, you need to create a space that accurately reflects you and your partner. It's important to decorate your first home in a way that combines both of your personalities with your shared lifestyle. Looking for that one-stop shop? Wayfair has everything you need to make your space extra special. Here are our top decorating tips for making your house a home as newlyweds!
Blending Décor Styles
You and your spouse likely each have your own unique style. When decorating, it's important to communicate your ideas so you can create a space, you both love. Consider starting with a neutral layout and color palette. Then, work together to pick pieces that bring color, personality, and vibrancy to your home. This will allow your space to reflect both of your personal styles!
Decorate With Purpose
To make your house a home, consider incorporating your journey as a couple into your space. Consider adding details like framed photos from your wedding, the pictures from your engagement photoshoot shoot, and snapshots from trips you've gone on together! Or, put all your favorite pictures together into a scrapbook to decorate your coffee table. Décor items like these help keep the memories you love alive!
Celebrate the Seasons
As the warmer seasons arrive, you will want to enjoy the outdoors. Create an outdoor space that is just as inviting as your indoor one! With an outdoor area rug, a comfy patio furniture set, and some planters, you'll have a space to spend time together and enjoy the nice weather. This doesn't mean the colder months have to be neglected! Incorporate the holidays and wintertime into your décor, to keep the warmth in.
Entertaining Essentials
One of the most exciting aspects of moving in together is hosting family and friends in your shared space. Whether it be for a game night, sit-down dinner, or holiday party, the right items make it easy to host in style!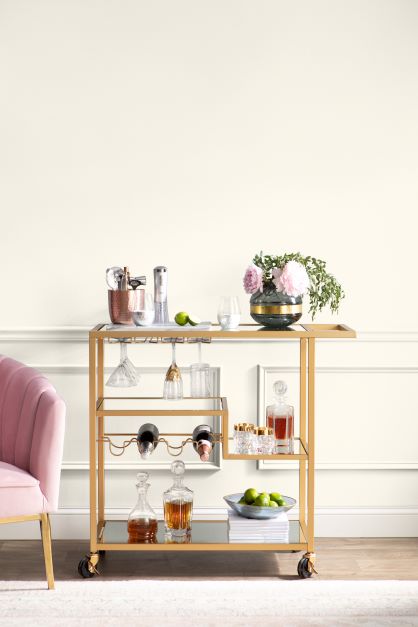 A bar cart offers both style and storage. These mobile carts are useful for showing off your décor while storing drinks, glassware, and other cocktail accessories. A bar cart is a great statement piece for a living or dining room; pick one that fits your personality!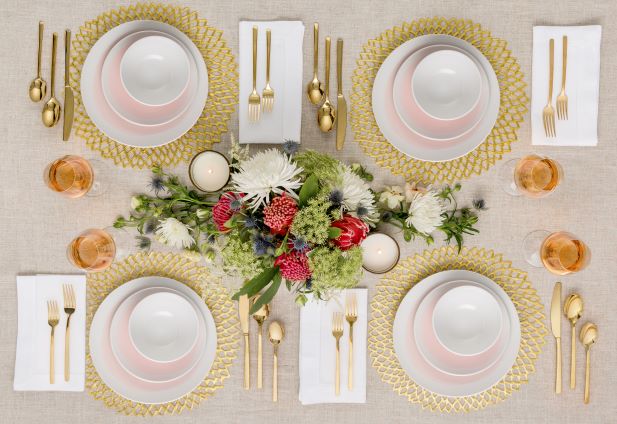 A uniform dinnerware set can transform any dinner table! Consider going with pieces that are timeless and classic so they can be used for years to come. Incorporating your own personal touches like placemats and a center floral arrangement will bring the table to life!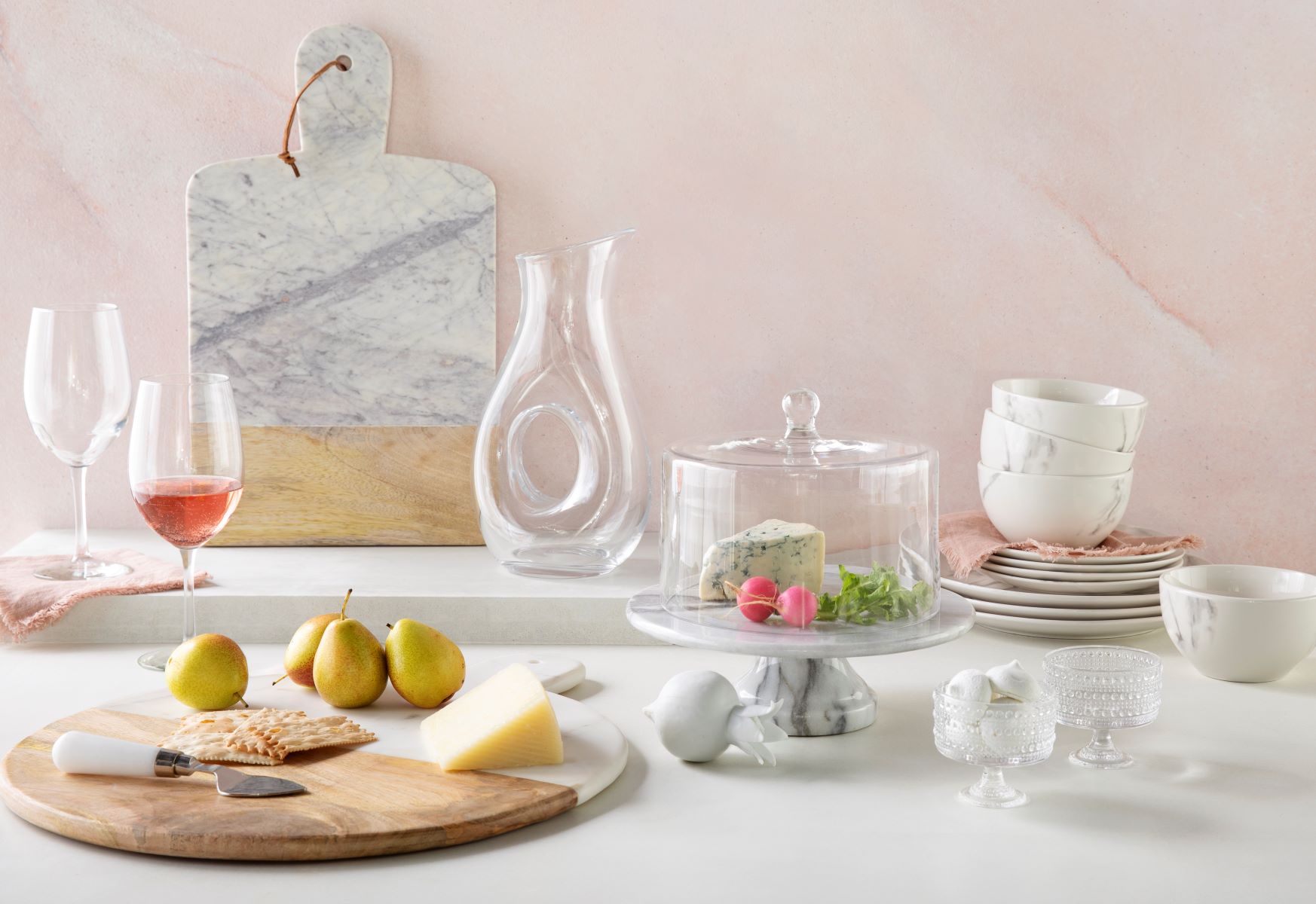 Charcuterie boards are a must-have when hosting a get-together. They're perfect for serving an aesthetically pleasing appetizer for both casual or more formal parties. Your guests will love you for it!
Making your house a home as newlyweds doesn't have to be tricky! Shop décor for every style and budget at Wayfair.
Planning a wedding or a year-after event? Sign up for our Diamond Loyalty program—it's free —and find local wedding vendors! Follow us on Instagram, TikTok, Pinterest, and Facebook for more wedding inspiration, or click here to book an appointment at your local David's Bridal.
Related Posts: