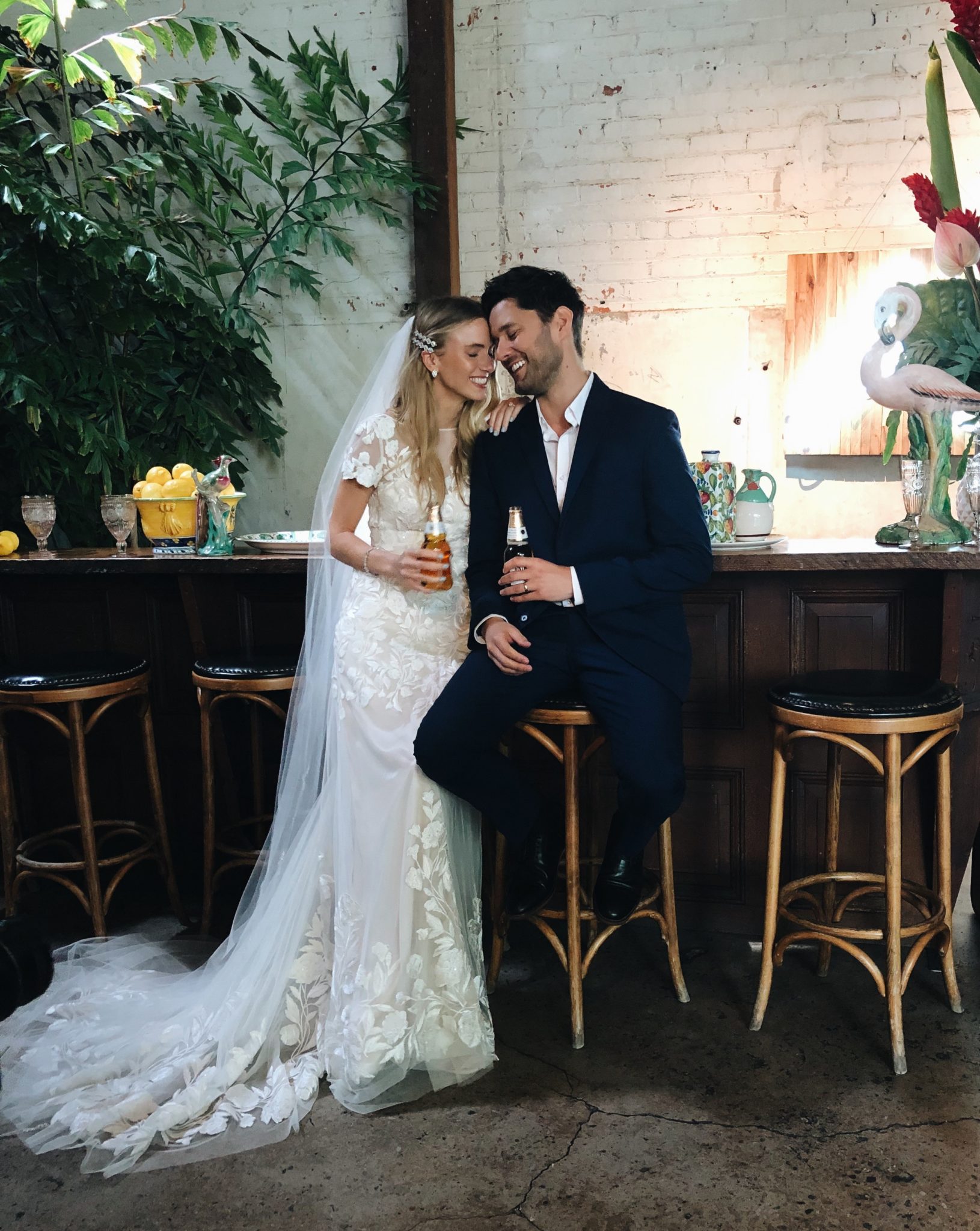 07 Apr

How to Host a Beer Lover's Wedding
Love is ale you need
Every couple has that one thing that they do together: some go dancing every weekend while others love to watch movies. If you and your fiance are beer connoisseurs, put a little of that passion into your wedding decorations and design—your guests will be more than pleased to share a pint (or two!) with you. Here's how to throw a tasteful beer lover's wedding.
Drink it Up
Ditch the traditional cocktails and opt for your favorite selection of brews! Go to your favorite brewery and rent kegs that spout a variety of adult drinks, such as ales, porters, IPAs and more – anything that you and your spouse-to-be love! Write a quick flavor description of each beer near the correct tap so your guest will know what they're getting. Also, consider renaming your brew selections to better represent the two of you with phrases like "I Do Brew" or "Hoppily Ever After." Serve your signature drinks in personalized pilsner glasses and plastic cups or with koozies and custom coasters, which can also double as party favors!
If you aren't looking for an involved project but want to serve your own brew, consider having your own wedding beer labels made. They can be affixed to the selection of beers your venue's bar carries for a little personal touch. For the label specifics, include your names and the date of the wedding. You can also put a clever phrase on the bottle like "something old, something new, something borrowed, something brewed."
Hops Galore
A unique way to add a little brew to your wedding is to use hops in your flower arrangements. Your bouquet can be set off nicely with this bit of green, allowing your flowers to stand out all the more. Have your groom wear a hop boutonniere on his lapel for a little crafty touch. Throughout your ceremony and reception space, consider draping hops; not only will they give your room a natural touch, they will also provide a nice aroma!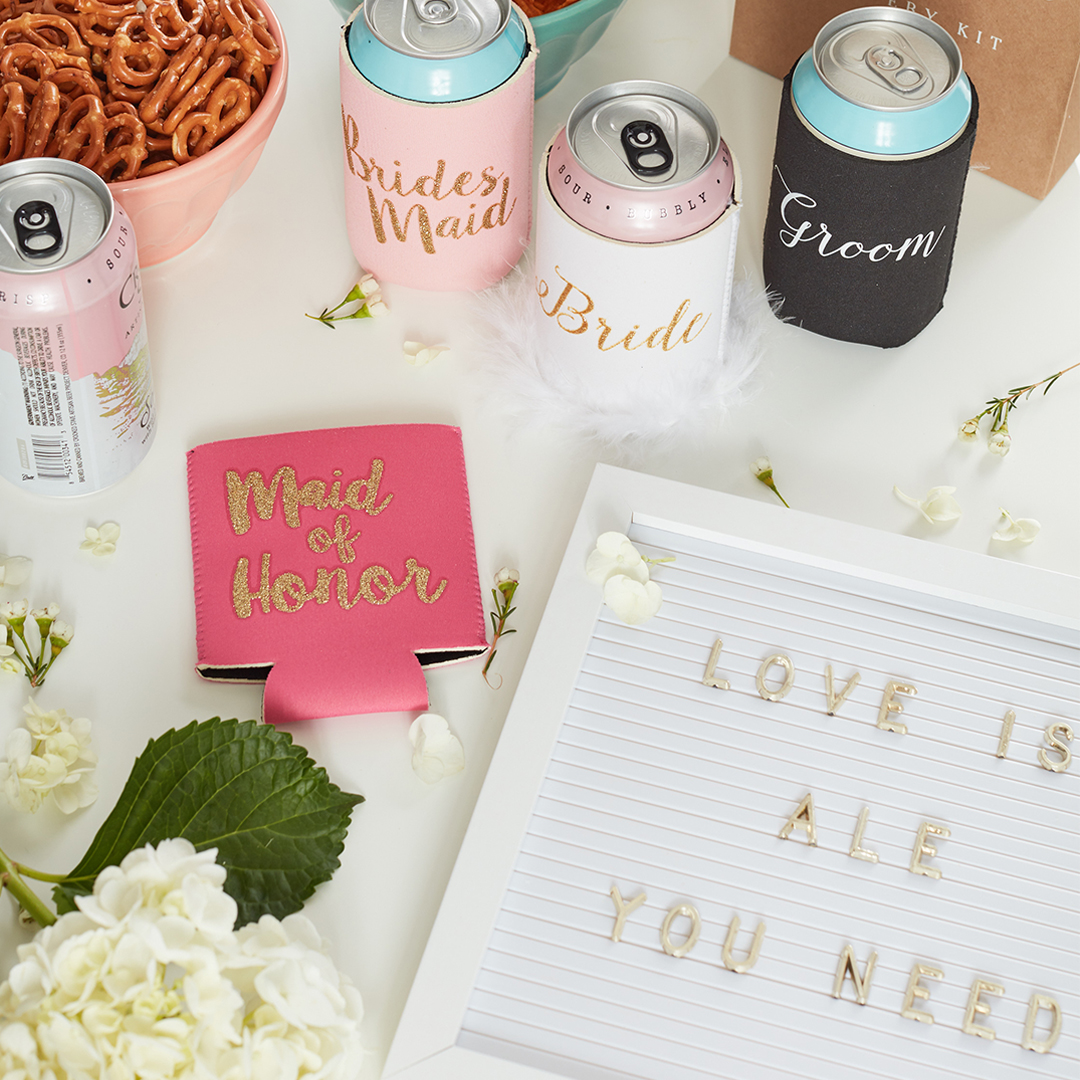 Crate Centerpieces
Use crates from your a local craft brewery as centerpieces. You can fill them with flowers for a unique take on a vase. Add some class to your rustic beer-themed wedding decor by placing the crates on top of lace table runners. Together the flowers and lace create a vintage look that will make the crates a little more elegant.
Bottles and Caps
You and your future spouse will have plenty of beer tasting time before you walk down the aisle, so recycle your post-engagement brews by using them in your wedding decorations! Dip your old bottles in paint and use them as vases in your centerpieces. Take the bottle caps you have collected during the engagement months and glue them to your wedding place cards. Assign each table a particular beer or brewery name, then give each person with that table's assignment a cap that corresponds.
Bottle Opener Favors
Spread your love of hoppy beverages by gifting your guests bottle openers—they're both cute and functional! Choose from styles that double as cool key chain or are personalized with your initials and wedding date. Whenever your guests use your favor to open up their favorite beer, they'll remember the fun time they had at your wedding.
Whether you're throwing a beer lover's wedding or have a taste for wine or tequila, we have wedding gifts and decorations to carry your dream theme throughout your wedding day. Shop online at davidsbridal.com.
Related Posts: