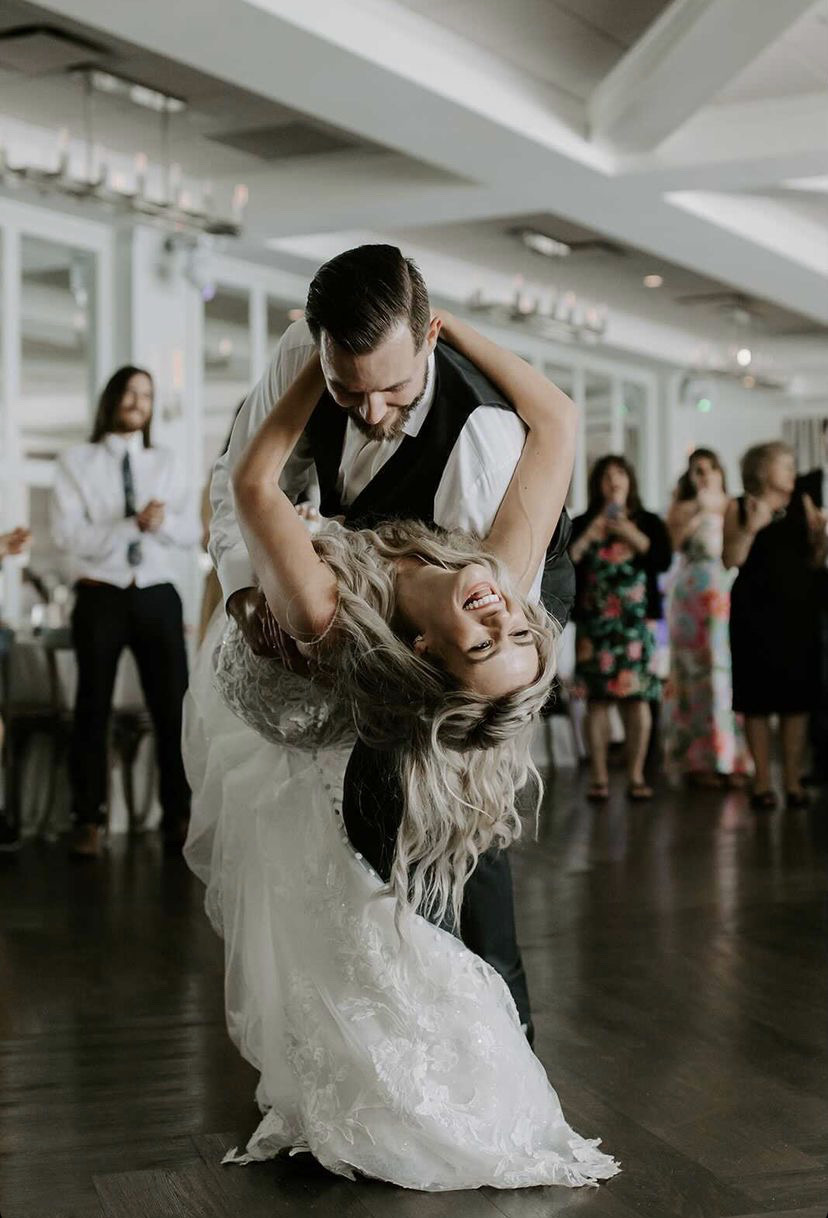 30 Apr

Wedding Dance Online Tutorials
Shall We Learn to Dance?
Thinking about your first dance, but have no idea where to start? You're in the right place. From picking a song to choreographing your steps, planning your wedding dance can get a little overwhelming. To help ease the stress, WeddingDance.net offers wedding dance online tutorials that you can learn in the comfort of your own home! Whether you're a dancing queen or have two left feet, read on for everything you need to know about these wedding dance online tutorials (including a discount code specifically for David's Bridal brides)!
Meet the Pros
Perfect your first dance with the pros! WeddingDance.net was created & founded by Pasha Pashkov & Daniella Karagach, best known for their roles on Dancing With The Stars & World of Dance. These world-renowned dance champions are experts when it comes to checking off this wedding to-do!
Pick your Song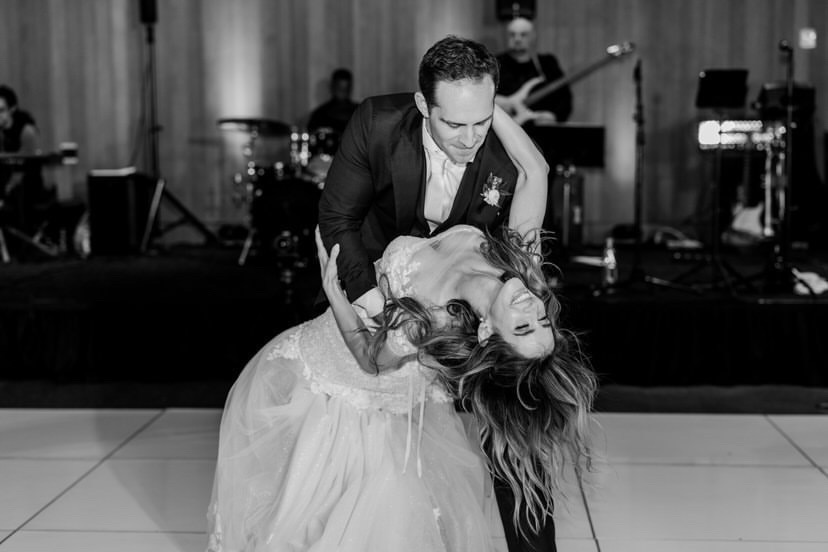 The first step you'll take is picking your wedding song. This is something you'll want to do together since it truly is a reflection of your personality and love story. Our favorite way to pick? Take a long drive with your partner and listen to your favorite playlists to find the perfect song.
Choose Your Course
We know every couple is different, which is why we love that WeddingDance.net offers three different wedding dance online tutorials based on your needs. And the best part? You'll have unlimited access to your course material up until your wedding date.
Level 1: DIY
Perfect for the couple who's looking for some guidance but wants to put their own spin on things. The DIY course provides you with all your dancing must-haves. From basic steps to posture tips, this level will teach you everything you'll need to get started choreographing your dance. The dance moves provided in this course level are designed to pair with any song, so you can mix and match the moves you learn to create an extra special first dance!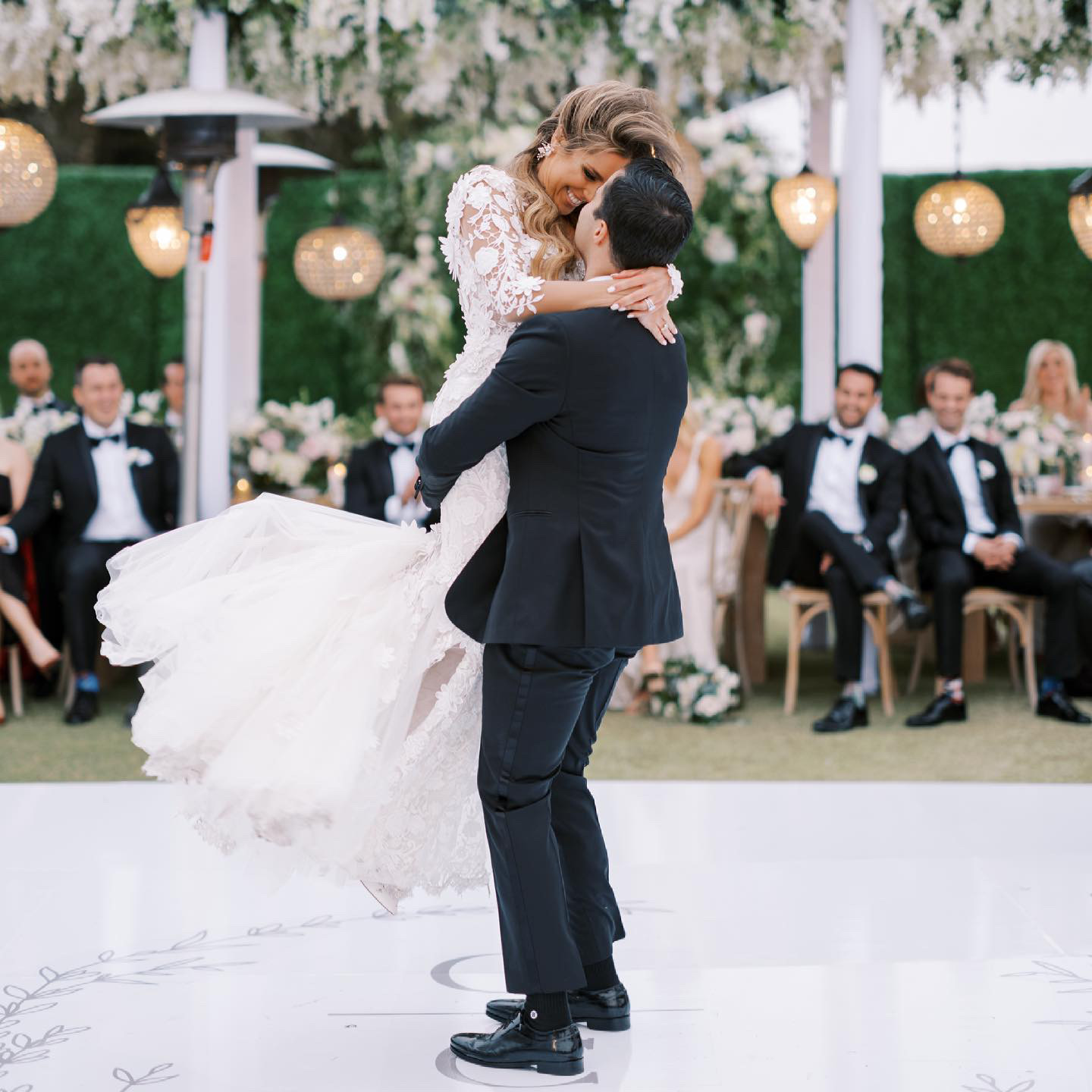 Level 2: Turn-Key
This course level takes the pressure off perfecting your first dance. The turn-key option provides you with a full choreographed dance to your selected wedding song. You'll receive a step-by-step video featuring the pros that you can watch and learn from up until the day of your wedding. With 130+ fully choreographed dances to popular first dance songs, you're guaranteed to find the perfect match.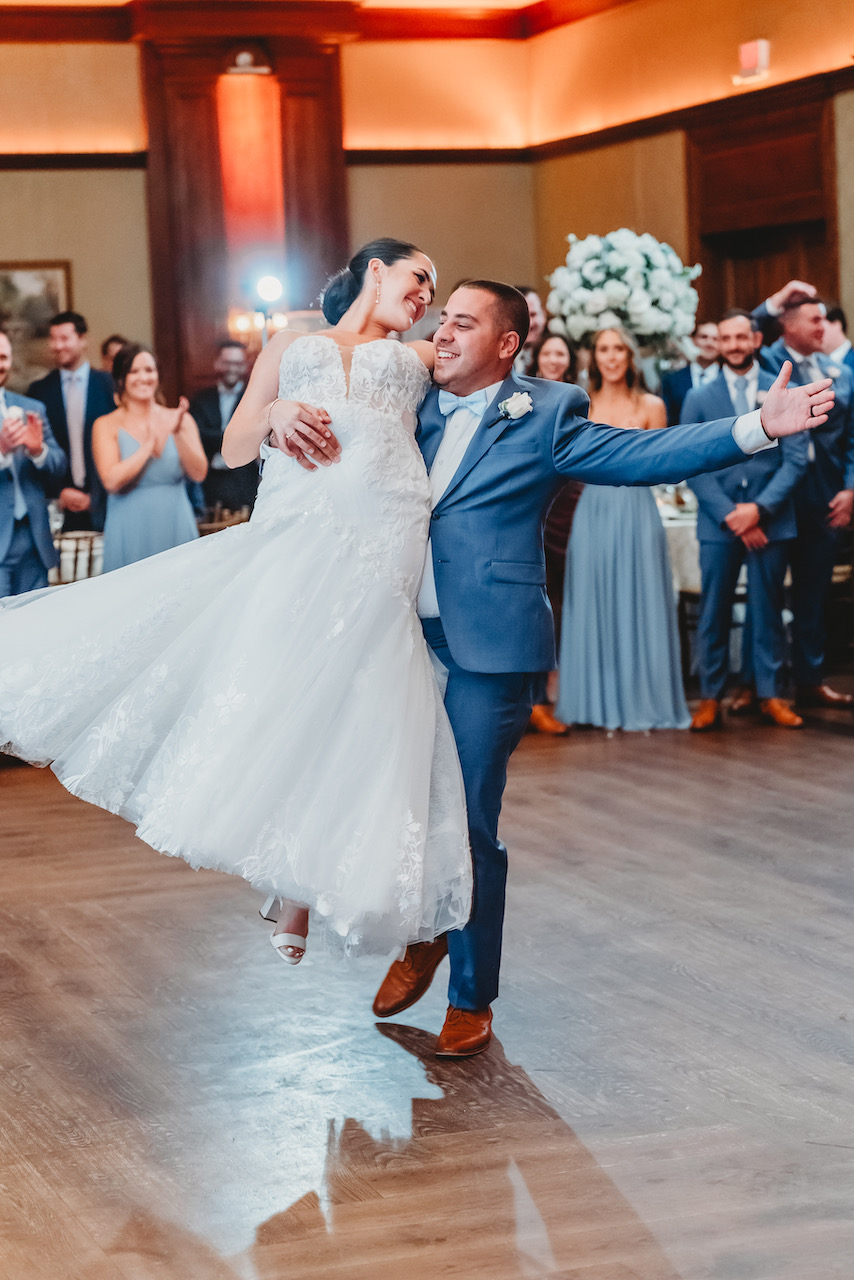 Level 3: Custom
Want a dance that's personalized specifically to you & your partner? The custom course option is for you! Within this plan, you'll get your choice of any wedding song and receive a fully choreographed first dance that's tailored to your wedding day. Just like in all the previous courses, you'll receive a break-down video showing you each step that you can watch and learn at your own pace.
Your first dance is such a special moment during your big day and shouldn't be forgotten about! Ready to check off this wedding to-do? Click here to check out WeddingDance.net. Plus, take an extra 30% off your purchase with code BRIDAL80, for a total savings of 80% – exclusively for David's Bridal brides!
Planning a wedding? Sign up for our Diamond Loyalty program—it's free!—and find local wedding vendors. Follow us on Instagram, Pinterest, TikTok and Facebook for more wedding day inspiration, or click here to book an appointment.
Featured image:  @hellogreenfern
Related Posts: