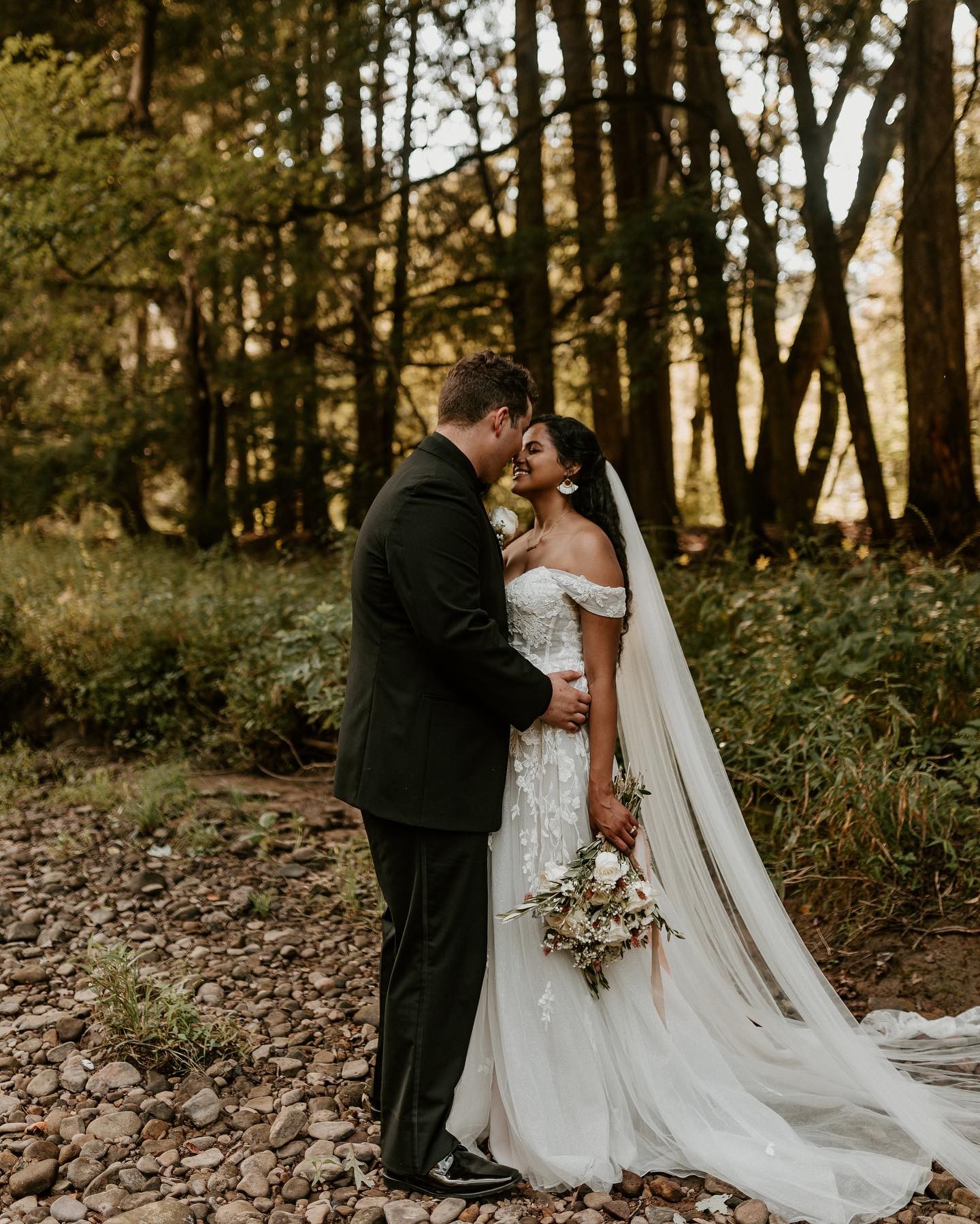 17 Jun

Forest Green Wedding Inspo: Verdant Dresses, Decor & More
Forest Wedding Must-Haves
Are you dreaming of a woodland wedding? Picture this: whimsical wedding dresses, earthy bridesmaid colors, and rustic touches all set against a backdrop of lush greenery. Outdoor weddings are surging in popularity, and we can't think of a better venue than a forest with sky-high trees, dark green grass and draping vines. Looking for some inspiration for your own evergreen wedding? Read on for some forest wedding ideas you'll fall in love with!
Lush Locations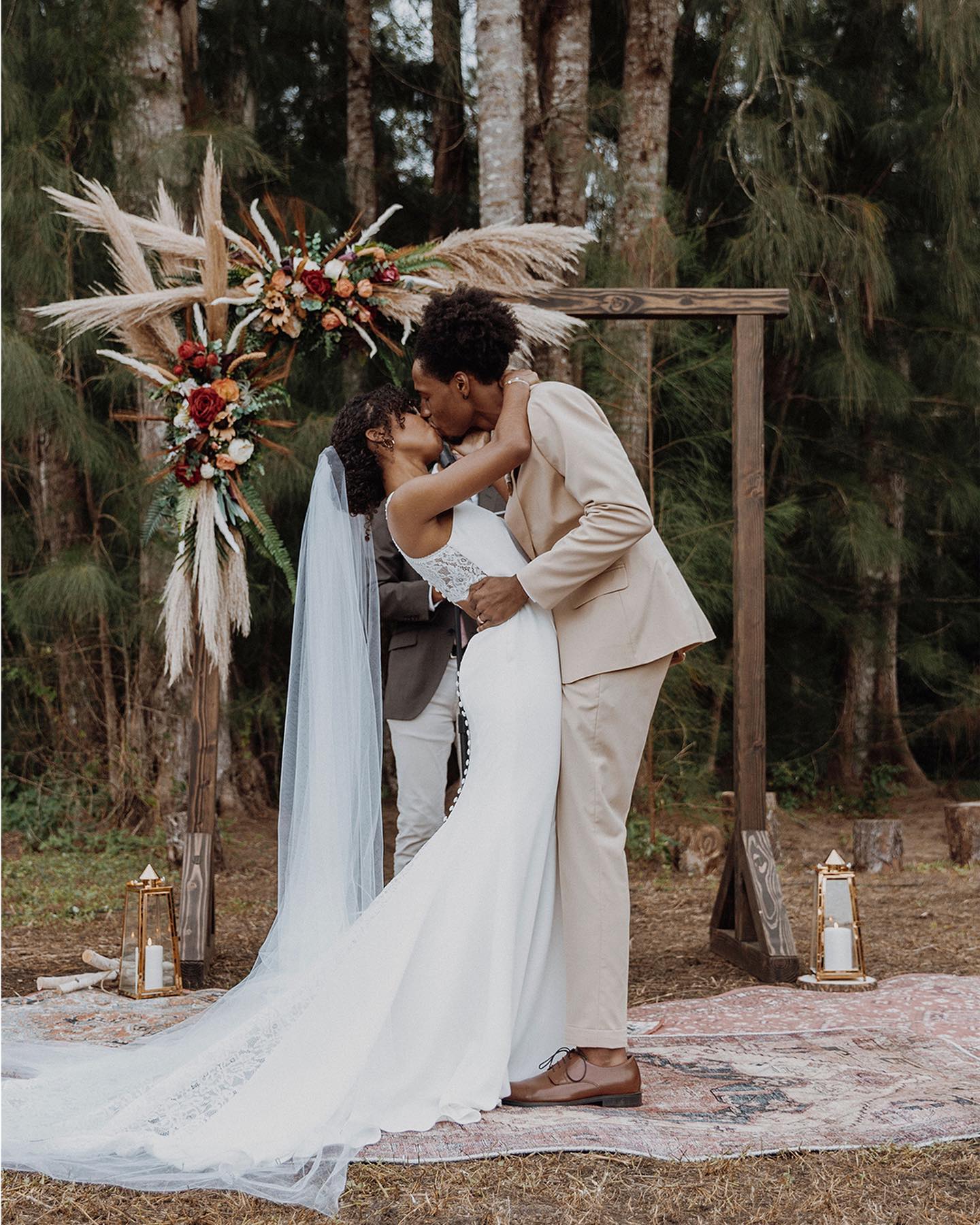 Step one in planning your woodland wedding is finding a venue! While picking your local forest is a great option, there's no limit on more well-known forests where you can host your ceremony. National parks like the Great Smokey Mountains, Yellowstone, the Redwoods, and more make it easy to obtain a permit and start planning your special day.
Whimsical Wedding Dresses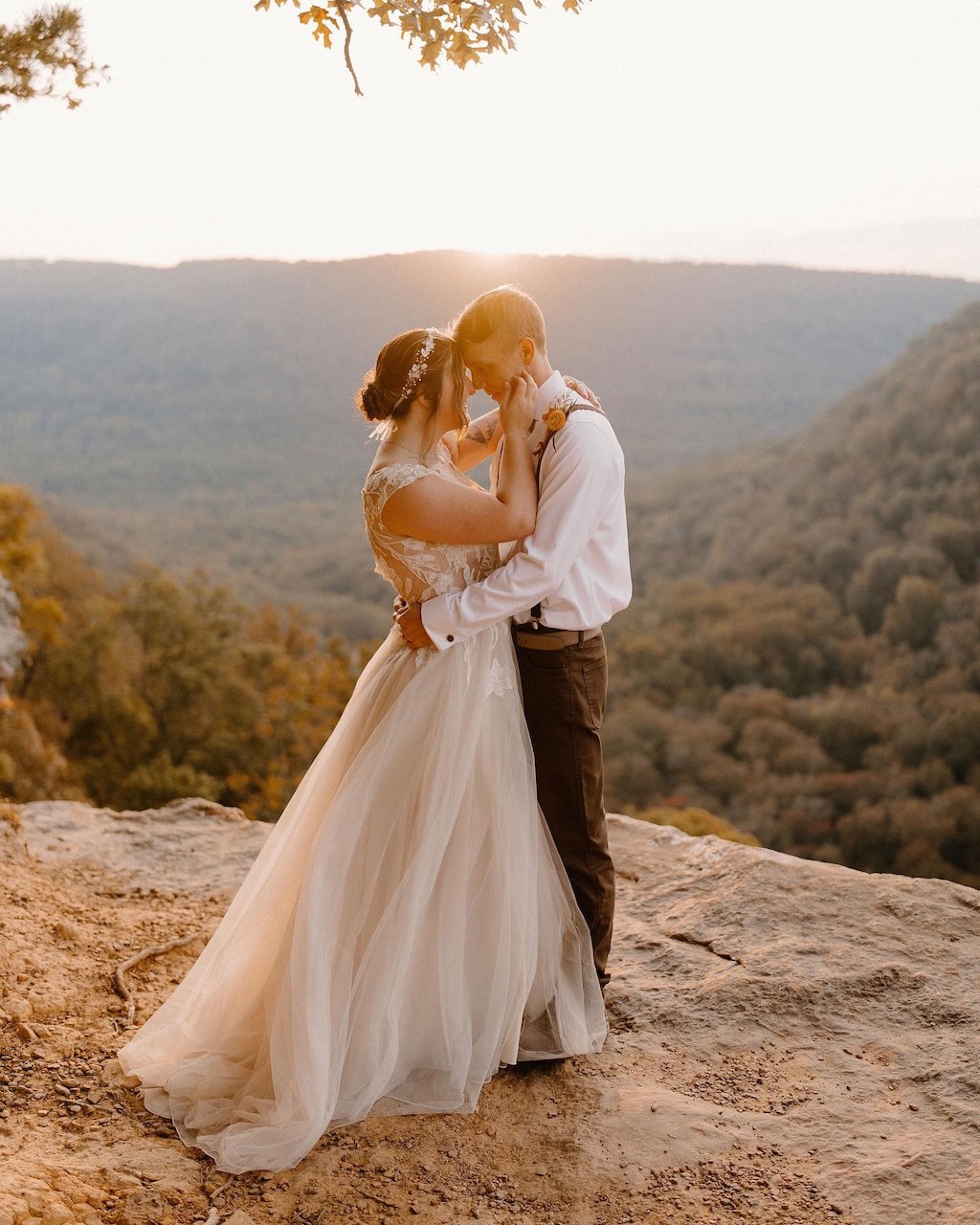 Style SWG862, SWG851, SWG834, SWG843
When it comes to your wedding dress, you'll want something that matches both the vibe & venue. We love the idea of leaning into one of the more down-to-earth bridal aesthetics such as bohemian & cottagecore. These two styles are known for their floral elements, intricate lace and vintage aesthetic. For an even more ethereal style, look for a dress made with layers of tulle that will float with you down the aisle.
Earthy Bridesmaid Dresses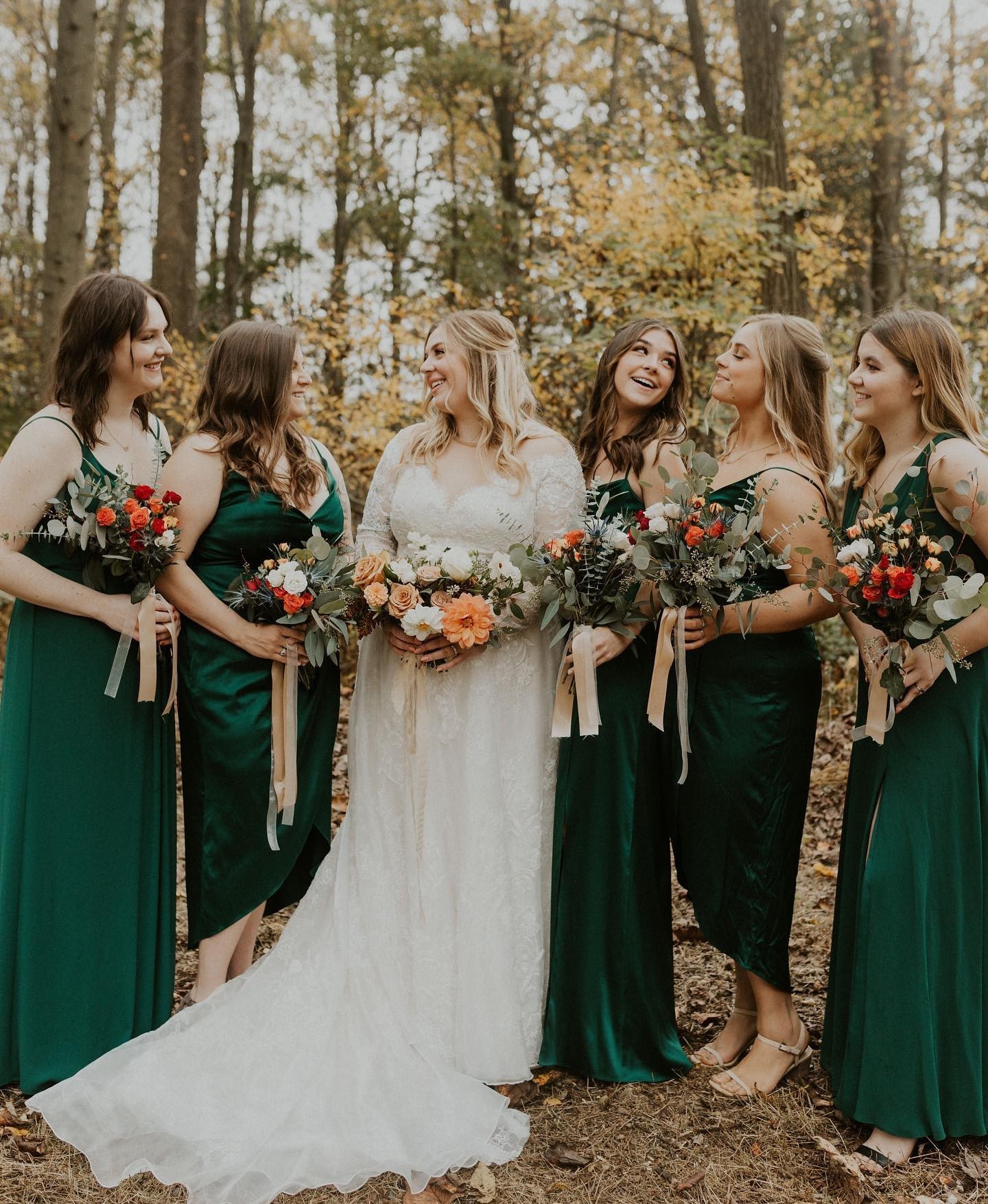 When picking colors for your bridesmaid dresses, the first hue that comes to mind is green. Try different shades of green bridesmaid dresses for an on-trend & modern bridal party look. Colors like Dusty Sage, Juniper, Martini Olive, Emerald & Eucalyptus create a stunning mix & match palette. For earthy colors that stand out against the evergreen backdrop, try shades like Sedona & Desert Coral. These fun hues add a cool pop of color and compliment other forest green wedding colors you may include.
Woodland Decor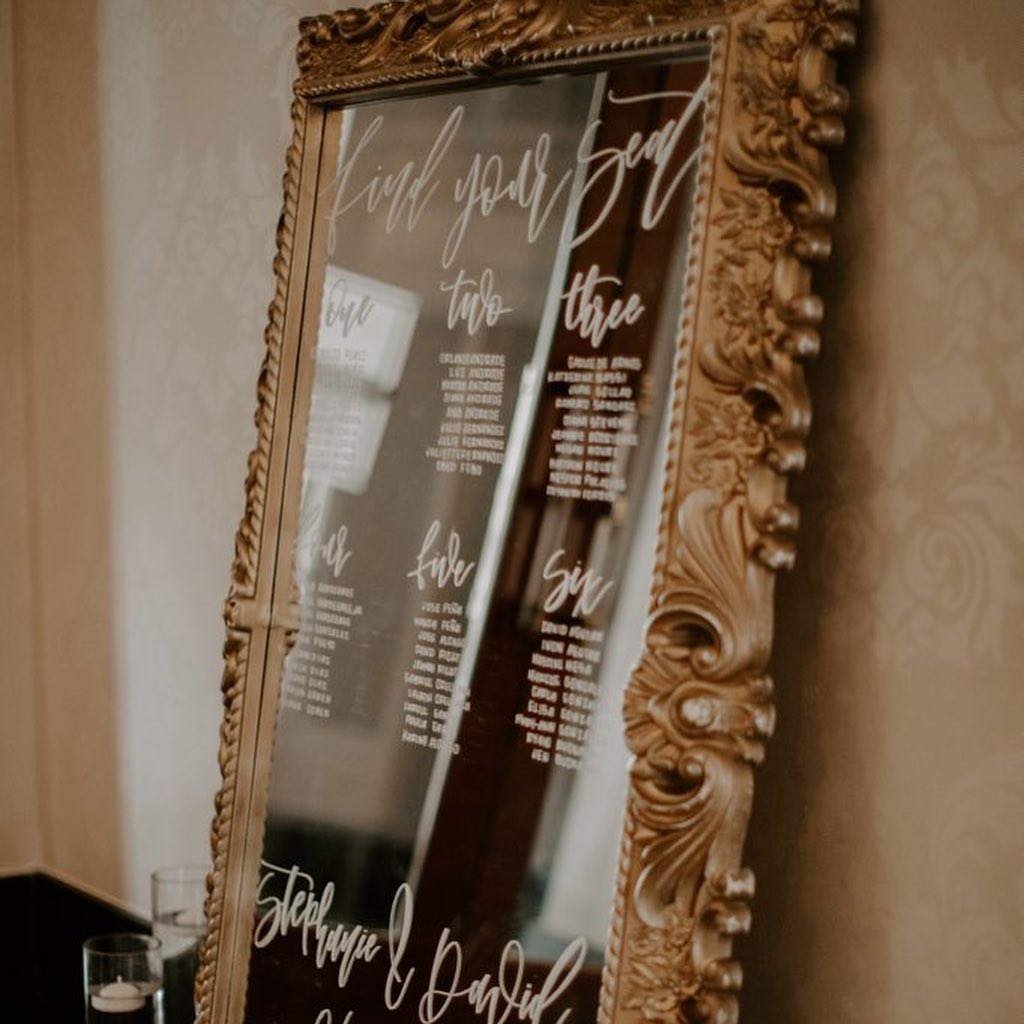 The last thing to consider when planning your woodland wedding is the decor. When it comes to forest wedding decorations, we're suckers for twinkly lights to create a fairylike atmosphere. Add greenery to your tablescape and verdant touches to your cake for a cohesive look. Finally, use golden accents to complement your green color palette.
So tell us, are you dreaming of a forest wedding? If so, shop wedding dresses, bridesmaid dresses, gifts & decor, and accessories online at davidsbridal.com!
Planning a wedding? Sign up for our Diamond Loyalty program—it's free —and find local wedding vendors! Follow us on Instagram, TikTok, Pinterest, and Facebook for more real wedding inspiration, or click here to book an appointment.
Featured image by: @taylorsimonphoto
Related Posts: