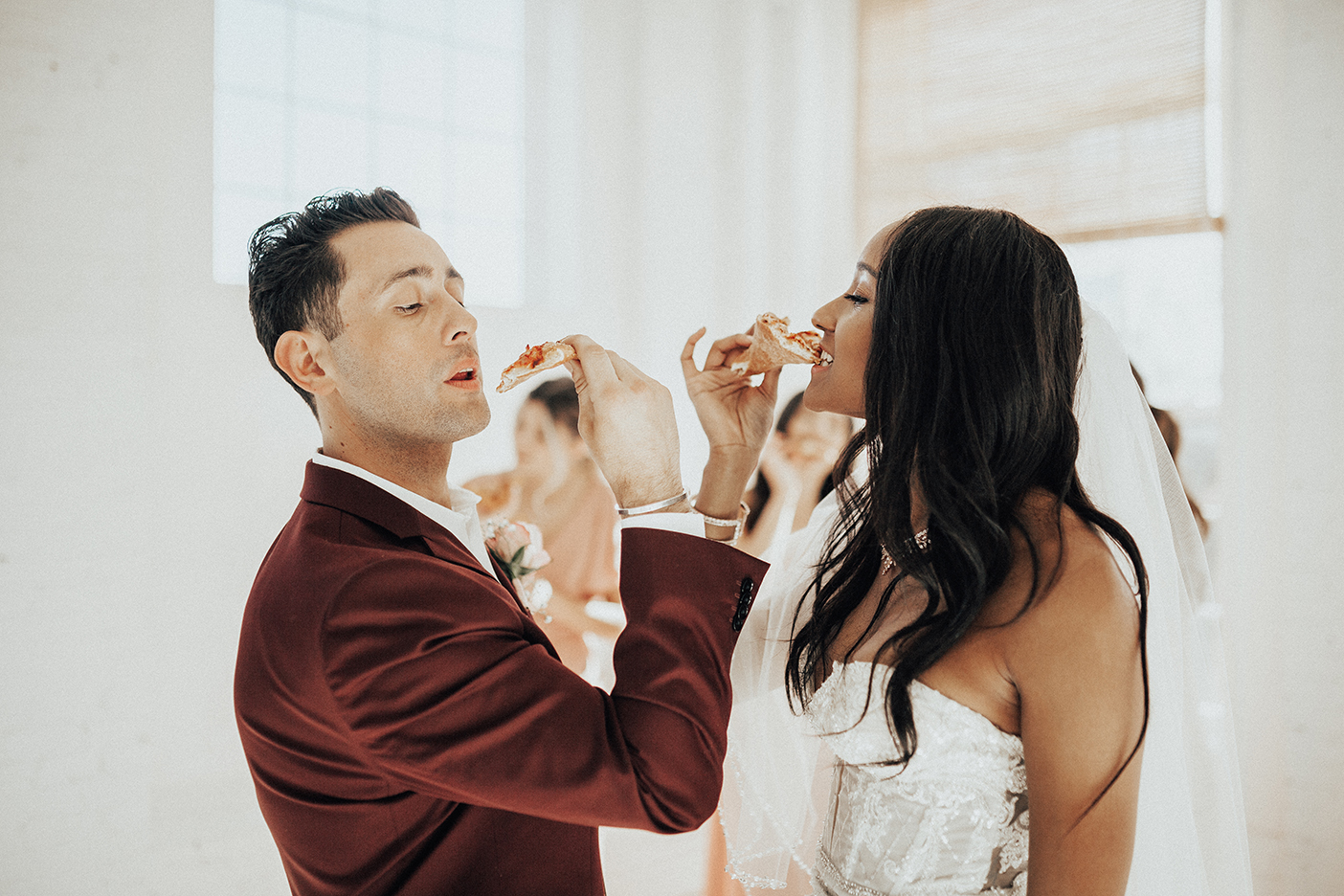 09 Feb

6 Ways to Incorporate Pizza into your Big Day

Calling all Pizza lovers! It's National Pizza Day and we are cooking up an extra something special in partnership with Domino's. Here's to having your favorite food on your wedding day! With the help of Domino's, you can celebrate your wedding the most delicious way. From your reception to after-party to a newlywed date night, there are so many ways to incorporate pizza into your big day and we are breaking them down below.

Make sure to head over to our Instagram or Twitter to enter to win everything you need for an at-home date night on David's Bridal and Domino's!
Bachelorette Pizza Party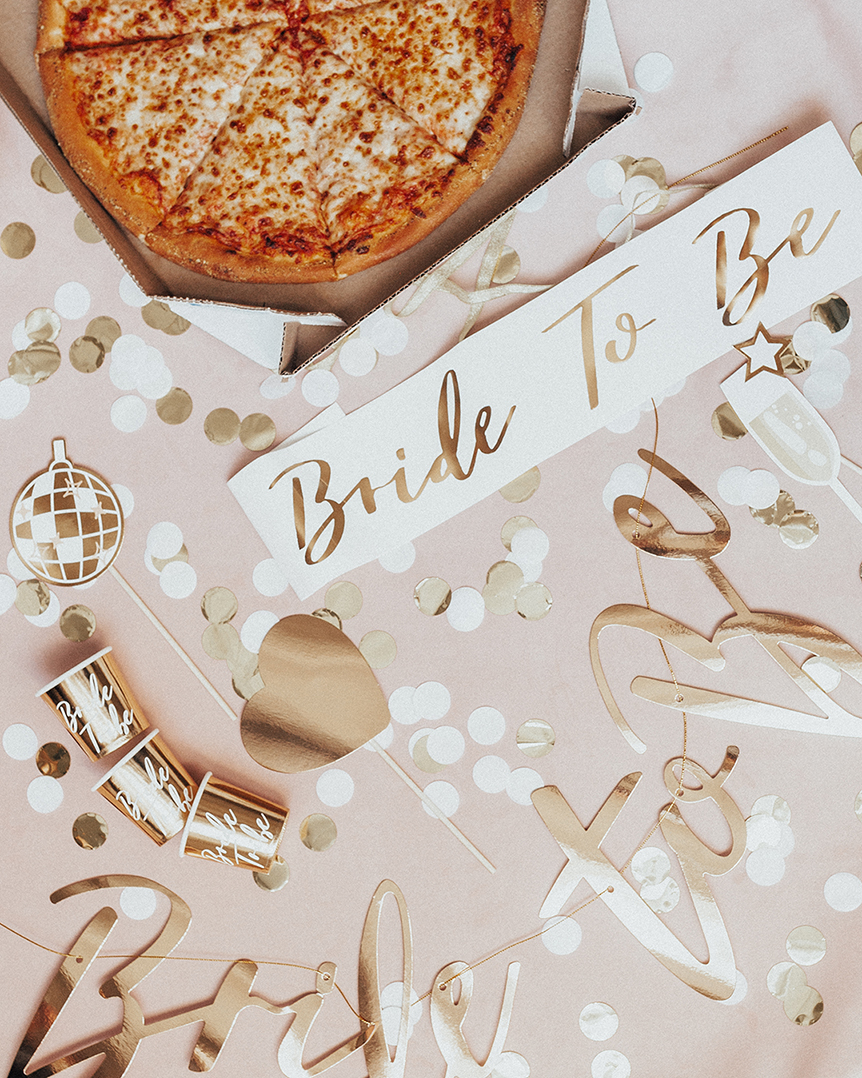 Pizza is essential for the bachelorette weekend. For mid-day fuel or late night eats, share a pie (or two) with your squad to feel full and happy all weekend long. Pick a pie for any destination (Honolulu Hawaiian for a tropical locale or Memphis BBQ Chicken for a Nashville Bash) and our party-in-a-box kit to decorate.
Getting Ready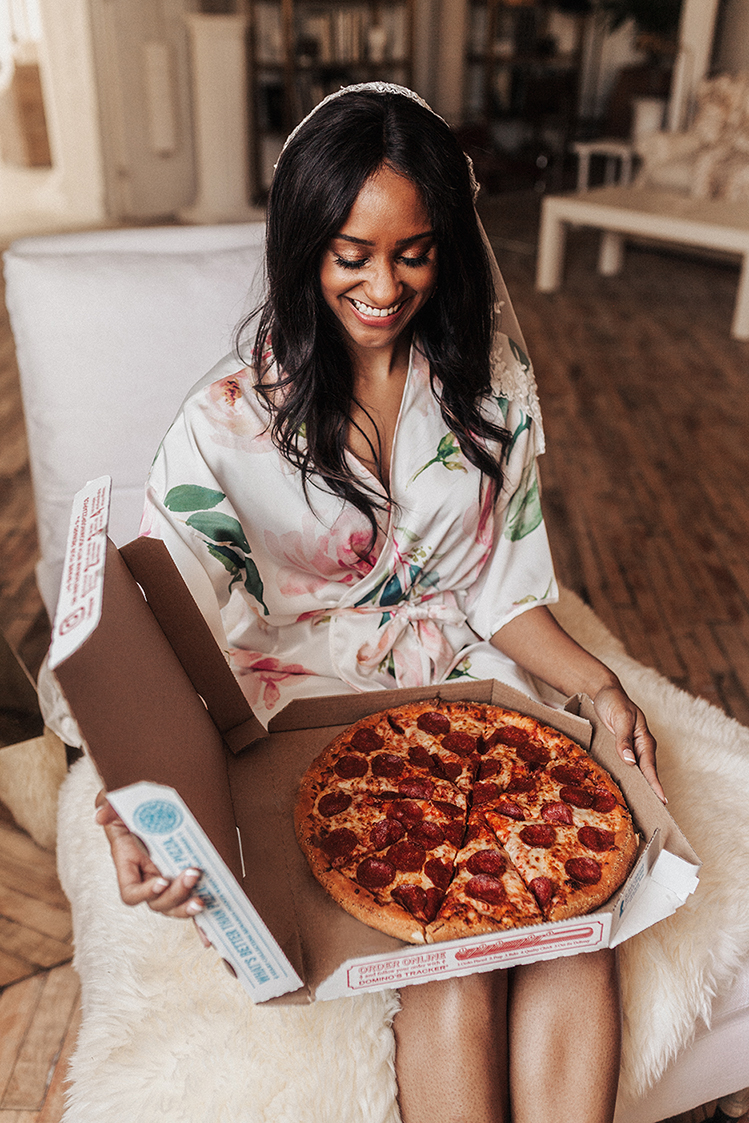 With such a long day ahead of you, fuel up on savory slices while getting ready for the walk down the aisle with your bridesmaids! Coordinate in matching printed robes for a picture-perfect getting ready moment (and to protect your dresses from any crumbs!)
Dinner is Served!
Take a break from the conventional wedding dishes and serve up something different (and delicious)! There are endless combinations of toppings you can customize to your pizzas- get creative with it! Domino's has so many toppings to choose from on your special day. An added bonus is that you can dance around while enjoying (or sharing!) a slice!
The After Party
The newlyweds are occupied with so many things throughout their big day that sometimes they even forget to eat! Save yourself hangry moments by getting your favorite pizza and sweets delivered to the hotel after party, where the celebration continues all night long!
Hotel Suite Meal for 2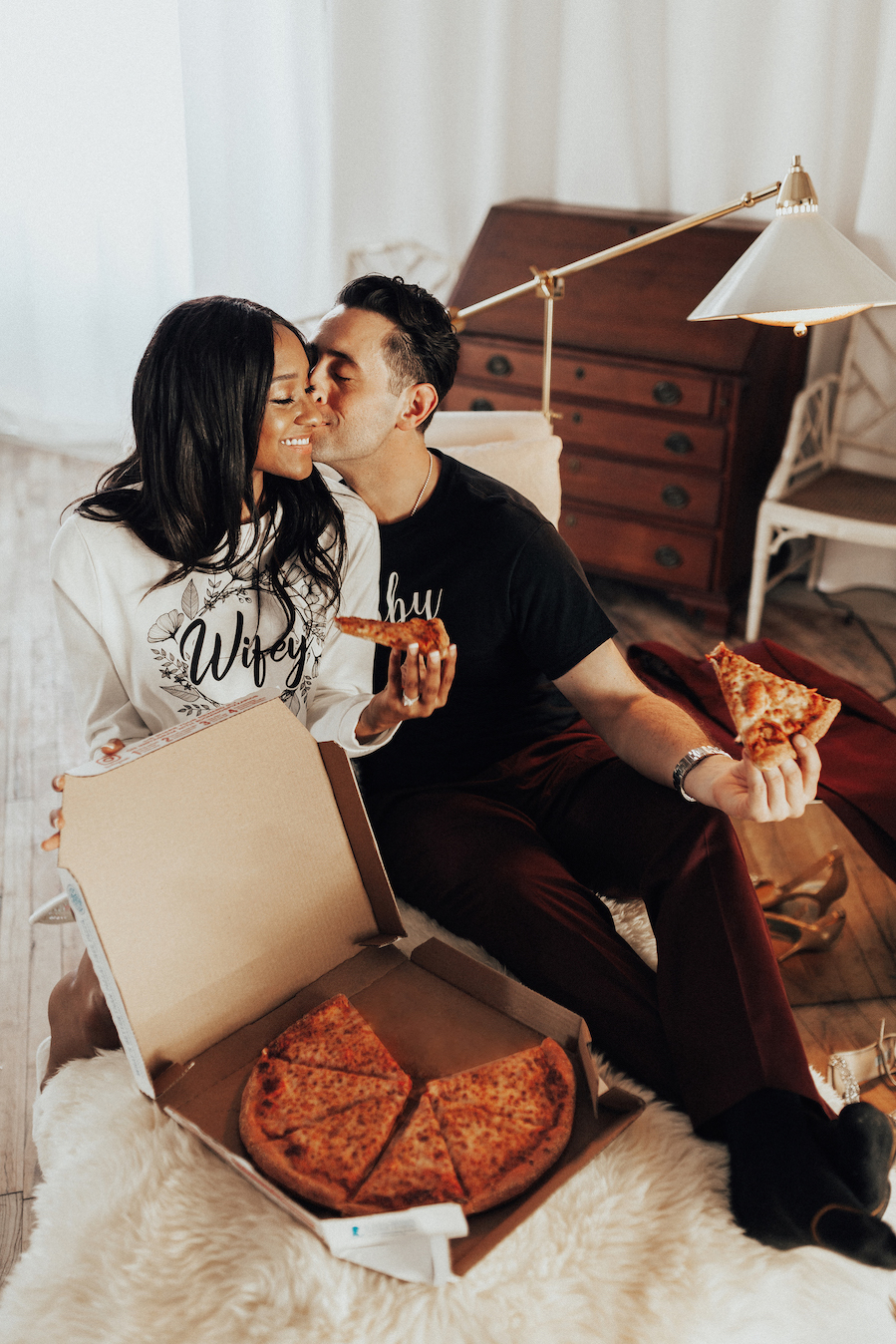 After a long day of dancing and celebrating, you can kick off your heels and end the night relaxing with your pepper-hunni. Who doesn't love a late night snack, especially when it's pizza!
Low-Key Newlywed Date Night
It's official! Unwind after the honeymoon and sort through your wedding gifts while curled up on the couch with a cozy blanket and enjoying some delicious pizza. A few slices will help you power through writing your heart-melting thank you notes.
Take a bite out of your wedding planning! Build a wedding registry with Domino's so your friends and family can easily gift you your favorite meals! And when it comes to your wedding day look, shop David's Bridal wedding dresses, accessories and gifts online or at your local store.
Related Posts: