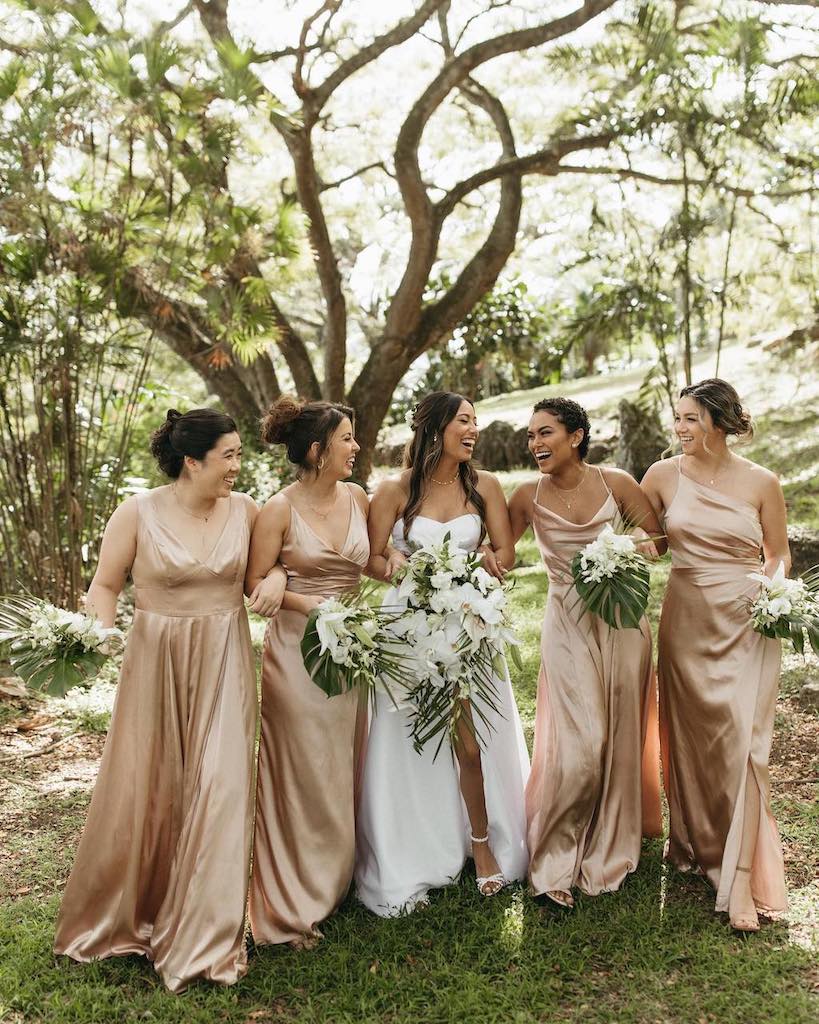 25 May

5 Ways To Use Fabric In Your Wedding
Fabric By The Yard is Now Available!
What's something that can transform a space, no matter the budget? Fabric! Lucky for you, all of our exclusive bridesmaid looks that you know and love (18 fabric options and over 40 colors) are now available in one, two, and five yards. Wether you're planning a backyard ceremony or a rustic barn wedding, fabric can liven up a space and transform a look, all while incorporating your dream wedding colors! Plus, the options are truly endless when it comes to getting creative with incorporating fabric by the yard into your wedding, so keep reading to get inspired for your big day!
1. Ceremony & Reception Decor
Many brides are looking for DIY wedding ideas and projects to help make their wedding perfect. From table runners to ceremony arches and finishing touches on decor, using one fabric in multiple places will help you achieve a consistent theme. The best part? It's budget friendly and you can do it yourself!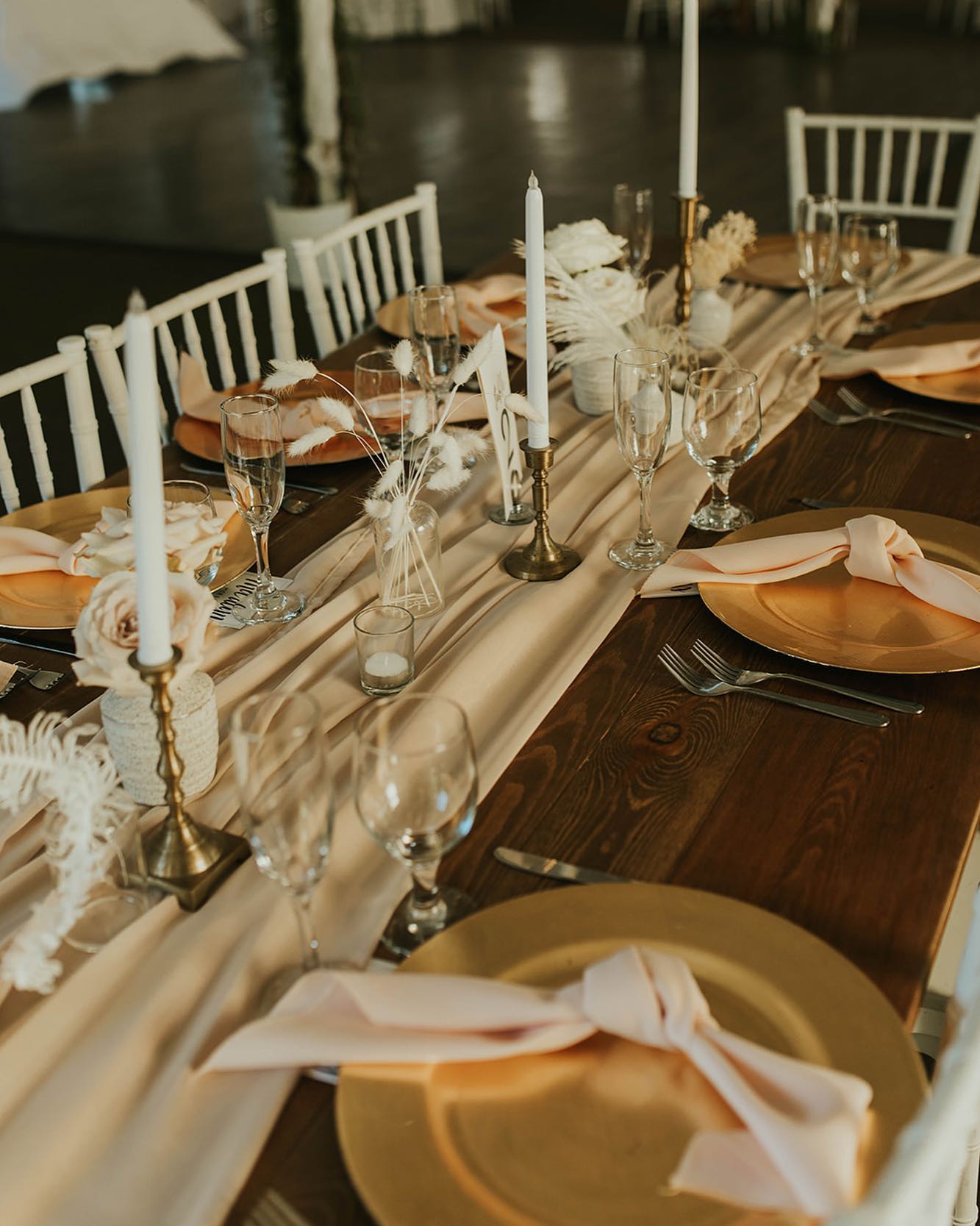 2. Outerwear
One of our favorite and on-trend ways to add interest to a bridal party look is with some outerwear! And what better way to do that than with a shall you can customize yourself? Try color coordinating with matching fabric or opt for a complementary color to complete the look. Either way, this addition will offer added style (and warmth!) to your maids throughout the ceremony and reception.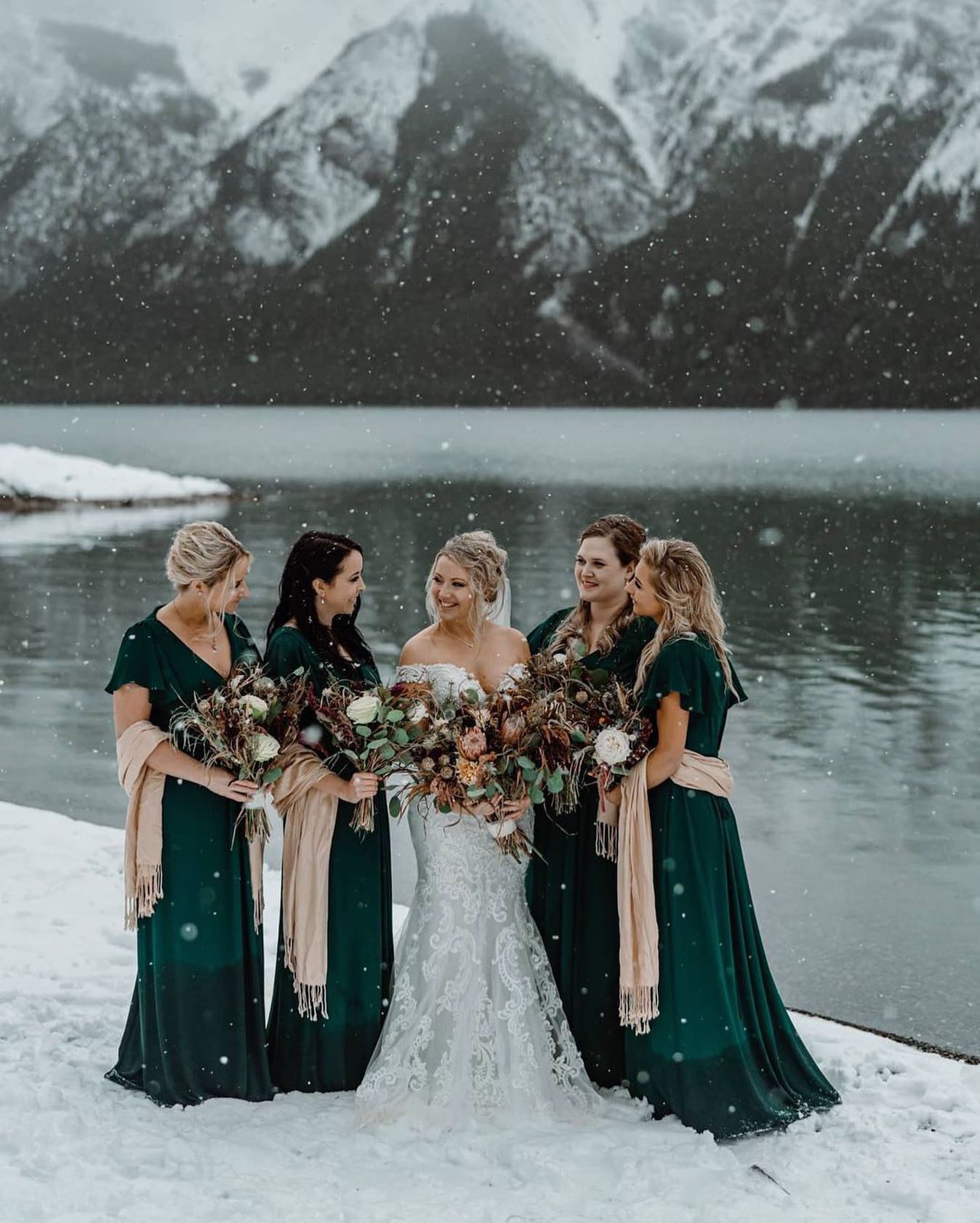 3. Alterations
Found your dream dresses but want to make them your own? Our alterations program is the perfect way to do so. You can use color matched fabric to add statement sleeves, modify a hem line, or include a modesty panel for additional coverage. Pro tip: create a mix and match bridal party to highlight each friends' personal style with a modification of their choice.
4. Bouquets & Pocket Squares
It's all in the details! We love the idea of tying fabric that's the same color and texture as your bridesmaid's dresses around your bouquets. To effortlessly tie the your bridal party look together even further, your groom and groomsmen can have pocket squares with the same coordinating fabric.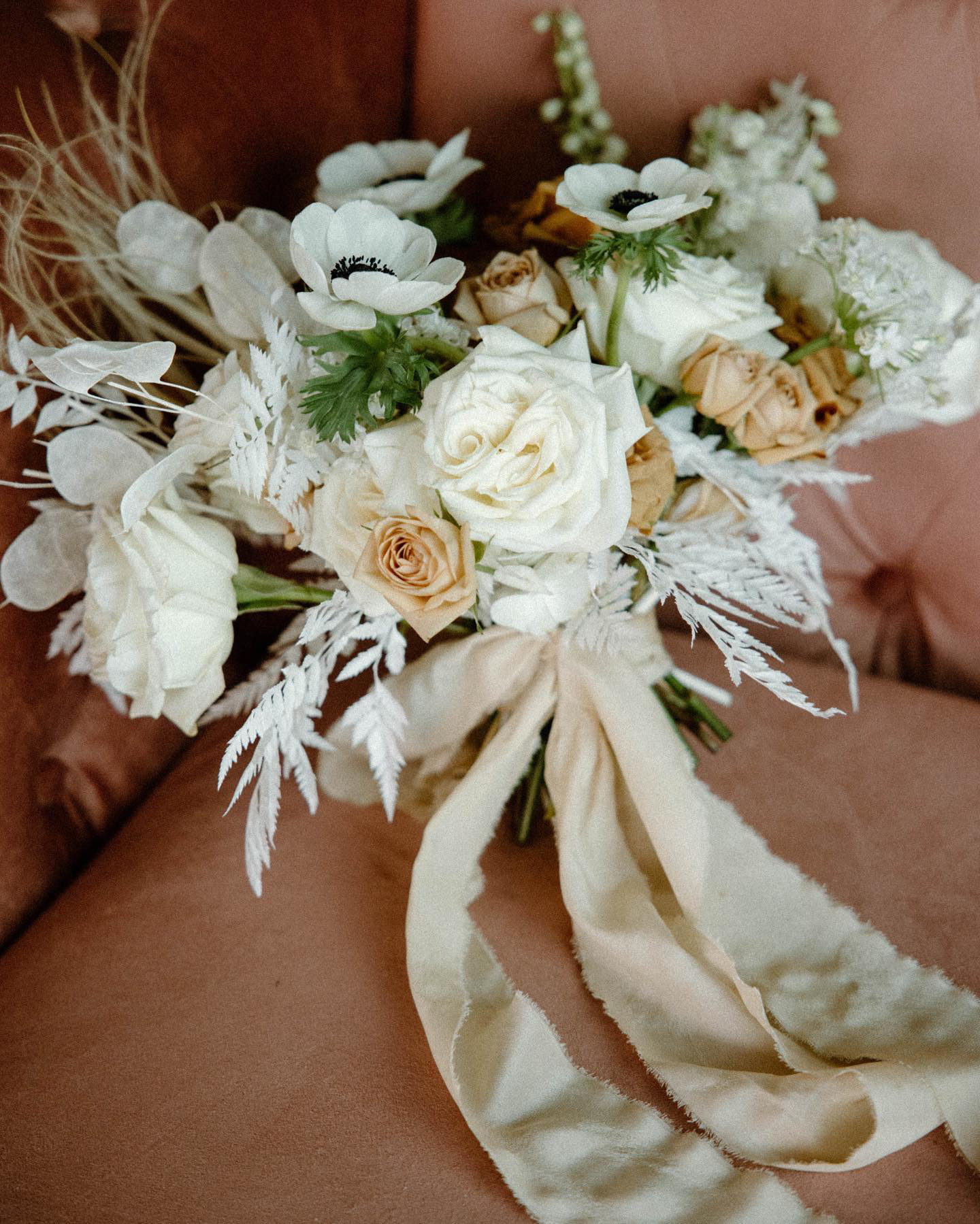 5. Wedding Hairstyles
Another great way to add a subtle nod to your leading ladies is through your wedding hairstyle. Weave your favorite fabric into a braid or add a bow as a finishing touch to your day of 'do to match your wedding details and the rest of your party.
Want to incorporate fabric in your wedding? Check out our collection of fabric by the yard and color swatches to make it easy to pick your palette and coordinate your whole day!
Planning a wedding? Sign up for our Diamond Loyalty program—it's free!—and find local wedding vendors. Follow us on Instagram, Pinterest, TikTok and Facebook for more real wedding inspiration, or click here to book an appointment.
Featured Image: @justrachelnaomi
Related Posts: